Newest Maytag reviews & complaints
Maytag washer mvw5430mw0/cc2301173
Delivered from home depot in Roseburg Oregon 6/26/2023.

The washer has stopped using cold water. We have tried all the trouble shooting that is in the manual or online.

After a week of waiting to hear back from Maytag customer service for a service appointment they called and said there is no Maytag service people available in my area.

I was told by customer service I have to find a service provider and will only be reimburse $200. Not including parts that they will be ship to my home. I live in town.
Claimed loss: WASHED 2 SWEATERS IN WHAT I THOUGHT WAS COLD AND NOW THEY ARE RUIEND $ 180.00 TOTAL
Desired outcome: REINBURSED FOR SWEATERS. FOR A MAYTAG PERSON COME AND FIX AND ME NOT HAVE TO DO THIS . AND OR TO FOR MAYTAG TO STOP SELLING IN THIS AREA IF THEY ARE NOT GOING TO FOLLOW UP WITH REPAIRS.
maytag washing machine
Bought the machine new, last year. The water basin was damaged in shipping. It was fixed within a week. Machine worked well for two weeks, then the water level dropped to below the laundry. It has an agitator. It originally would fill above the laundry or higher, if I used the deep fill option. The service guy came back and was rude to my daughter, implying she did not know how to use the machine. He ordered the wrong parts and came back a month later. The machine still did not fill. He said it was not suppose to. So I guess for three weeks it was not working correctly when it filled properly. They came back twice to fix the problem and never fixed it. The machine still does not cover more than half the laundry. The agitator just spins and beats the hell out of the clothes. You can watch your clothes get torn to shreds. Thanks maytag. I even have en extended warranty but am sick of talking to the wall. Good thing I have an old ge as a backup.
Desired outcome: I paid for a new machine. I would like this one to work, or a replacement. Either one works for me.
Maytag mvw7232hwo washer
Purchased this machine in May of 2020 quit working 2 months ago had technician come out told it was the computer motherboard. he replaced it machine still not working he ordered new computer board only works on bulky and delicate cycle now. other cycles it gets stuck on spinning at 17 minutes he has tried to calibrate to no avail. I paid $1000 for machine and now $460 to have it fixed and still not working. Maytag has really gone down the [censored]ter.Will be purchasing speed queen. I have a friend had same machine same problem you should not have to purchase new machine after 3 years. We only have 2 people in the home. It is not like it is overused.
Desired outcome: washer replaced
Is Maytag legit?
Maytag earns 100% level of Trustworthiness
SAFETY NOTICE: ComplaintsBoard has analyzed Maytag and determined that it has perfect credibility and is completely trustworthy, with a legitimacy rating of 100%.
We found clear and detailed contact information for Maytag. The company provides a physical address, 3 phone numbers, and 2 emails, as well as 4 social media accounts. This demonstrates a commitment to customer service and transparency, which is a positive sign for building trust with customers.
Maytag.com has a valid SSL certificate, which indicates that the website is secure and trustworthy. Look for the padlock icon in the browser and the "https" prefix in the URL to confirm that the website is using SSL.
Our scan shows Maytag website is free from malware and phishing activities, which are types of online threats that can include viruses, worms, Trojan horses, ransomware, and other malicious code, as social engineering tactics used to trick users into sharing their personal information.
Maytag.com has been deemed safe to visit, as it is protected by a cloud-based cybersecurity solution that uses the Domain Name System (DNS) to help protect networks from online threats.
Maytag.com you are considering visiting, which is associated with Maytag, is very old. Longevity often suggests that a website has consistently provided valuable content, products, or services over the years and has maintained a stable user base and a sustained online presence. This could be an indication of a very positive reputation.
The domain associated with Maytag is registered with a high-end registrar, which can be an indicator of the company's commitment to maintaining a secure and reputable online presence.
Maytag website is deemed to be popular and indicating that it receives a high volume of traffic. It is important to be cautious when using a highly trafficked website, as it may be a target for cybercriminals looking to exploit vulnerabilities or steal personal information.
Maytag.com regularly updates its policies to reflect changes in laws, regulations. These policies are easy to find and understand, and they are written in plain language that is accessible to all customers. This helps customers understand what they are agreeing to and what to expect from Maytag.
However ComplaintsBoard has detected that:
There was some difficulty in evaluating or examining the information or data present on the maytag.com. This could be due to technical issues, limited access, or website may be temporarily down for maintenance or experiencing technical difficulties.
We conducted a search on social media and found several negative reviews related to Maytag. These reviews may indicate issues with the company's products, services, or customer support. It is important to thoroughly research the company and its offerings before making any purchases to avoid any potential risks.
Our Conclusive Verdict: After a thorough evaluation of this company, we highly recommend doing business with them. Our assessment shows that they are trustworthy, reliable, and committed to providing a safe and secure experience for their customers.
Maytag mvw7230hw
We purchased our washer from Lowes in December of 2021 and had it delivered in late December ( not even 2 full years) and have had to replace the

pump due to an F9E1 code in which the repair company recommended. we now cannot get the washer to go beyond the wash cycle. It stops and after a while an error code comes up again F9E1 still. The repair company then came to the realization that the circuit board has gone bad. Again , the washer is not even 2 years old and has been broken since mid October. The part alone costs over $300 plus the repair man cost plus the cost of the new pump we had gotten put on plus the $120 fee from the repair man.
Claimed loss: $ 275.00 for pump and repair man
Desired outcome: I would like the problem addressed by Maytag by replacing the washer or paying for the repairs
Maytag washer top loader MVWB765FW
Bought this washer at Lowes in 2019 and now replacing Lid for second time and electronics malfunction once! I cant believe how poorly designed and the plastic at the corner breaking off on the lid and we are empty nesters and no kids so light duty and all these problems in just 4 years whereas our previous Maytag we had for over 20 years and had only 1 issue ever and that's with kids and their sports uniforms having to be washed constantly therefore more than normal use. I guess Maytag decided they could make junk and g]force people to replace every few years. if they aren't careful a class action lawsuit might be appropriate and get their attention since their customer service is now lacking. The CS agent is sending me a new lid but labor will be $150-200 Basically this lid is a terrible cheap design.
Desired outcome: free replacement and labor to install new lid
Maytag Refrigerator Model MSS26C6MFZ00 wires under freezer door broken
We bought all new kitchen Maytag appliances in June 2019. The refrigerator icemaker started working intermittently in September 2022. We tried everything (unplug, reset on/off switch), including replacing icemaker part W10873791. Nothing fixed it. The issue was broken wires under freezer side. The tech (at a cost of over $400) spliced the wires and reconnected. A year later, October 2023, the ice maker started working intermittently again. Called Maytag each time about icemaker not working and was told "There are no service bulletins or complaints about this" and they will do nothing. Before ordering another icemaker part we took off the bottom faceplate and found the wires are broken AGAIN. This is obviously a design flaw.
Claimed loss: We have spent over $400 in repair costs and still have a non-working icemaker on a refrigerator that is now 4 years old.
Desired outcome: Replacement of door & wire harness as apparently that is the only fix.
This review was chosen algorithmically as the most valued customer feedback.
I bought a Maytag Washing machine from Lowe's in Brunswick, Maine in November of 2022. As of August 2023, my washer stopped working, was making sounds and lights were flashing but washer wouldn't switch cycles after filling. I contacted your service department and they set a date for September 21, 2023 for the Appliance Guys to visit my residence and...
Read full review of Maytag and 1 comment
washer
Case#: [protected]

never had so much issues with mag tag since they took over

this washer was fixed 3 times and each time got worse , they are unwilling to replace but they are willing to come and fixed again since my time off work dose not mean anything to them, it has cost me more than just buying a new one.

there customer service is so out of touch and rude and careless
Desired outcome: refund or replace
Maytag mgd510 dw0 dryer and maytag mhw5100dw0 washer
I have had to replace the hinge assembly on this dryer three times already since purchased. I have also had this same hinge replacement problem with the washing machine. All of the hinges were replaced last on both machines in May 2021.

Now the dryer door is dragging due to a defective hinge. This has scratched the plastic panel due to a defective hinge. This should not be happening.

I previously had a Whirlpool washer-dryer pair with this same problem but not as often as the Maytag.

The washer dryer is stacked and this should not be a problem if the hinges were desirned for at least ten years of service.

We do not have small children who could have contributed to this problem There are four adults in the household and take reasonable care of maintaining the appliances.

I would like to see a more robust design with pins and hinge parts made of steel. I would like a new front panel to replace this scratched on due to a defective design.
Desired outcome: I would like to see a more robust design with pins and hinge parts made of steel. I would like to receive a new hinge assembly free of charge. I would like a new front panel to replace this scratched on due to a defective design.
Maytag dryer
Maytag dryer Model MGDP575GW0

Serial number MB 0201016

Purchased May 2022. Has needed service twice since

Now stopped heating altogether and local service says needs control panel and safety valve

Safety valve is on back order and have been without dryer for 3 weeks.

Elderly customer unable to move wet clothes and take to laundromat.

This is unacceptable. Paid $1200 for the dryer and it's garbage

Whirlpool needs to make it right
Desired outcome: Refund or replacement of a different dryer
Maytag range
All of the bezel on my maytag range are peeling like plastic peeling off

Also I know is peeling as well

I realize I am out of warranty, but in all my years I have never seen this happen

I am a senior citizen and cannot afford the quoted price of $43.00

I am hoping you can help

Model number is maytag mgr8800fz

Serial number is r70315574

My email address is [protected]@aol.com
Desired outcome: replaced bazel
Maytag "washing machine"
" Be as specific as possible "

The Maytag "washing machine" I bought is a piece of [censored]!

I'm putting out a video on YouTube to explain to others how to operate a Maytag "washing machine".

Step1> get a 5 gallon bucket ( the Maytag "washing machine" is not programmed to allow water into tub.

Step 2> go to nearest bathroom tub and fill 5 gallon bucket of water to preferred temp.

Step 3> Fill Maytag "washing machine" with water from bucket(s).

Step 4> add detergent and clothes into tub.

Step 5> Don't close lead. Use your good arm and reach into tub and move clothes around rapidly.

Or

Use your Maytag "washer machine as a toilet for about two weeks,then send it back?
Desired outcome: New machine!!! You have ruined all of my jeans.#25
Dishwasher
Dishwasher will not finish cycle. It just shut off. I've had them out here to repair it many times and they can't find what's wrong. It started while still under warranty. I thought the warranty was 10 years but ever Denteley was only one but within that. It still didn't work right they were called no after three years. I am gonna just have to buy a new dishwasher but it will not be a Maytag.
Desired outcome: New dishwasher or repair this one
Washer
Since purchasing my washer in 2022, I've had the worse experience ever. This upcoming summer I called for a repair. I was told it had to do with the smart machinery of the washer which is why it would not go pass the sensing mode. It took 1.5 months to fix and in October I called again because the same issue occurred. I was told it was the smart machinery aspect again and in addition to this one piece, an additional piece (agitator) needs to be order due to a broken screw that was caused by the first technician. My time has been wasted and everyone I speak to Maytag is of no help. I will never recommend this product to anyone.
Desired outcome: I just want the washer replaced; no product should be this flawed within a year of purchase.
Maytag top loading washer Model nu MVW7232HW0
Dear sir/madam, On September 6, I called the Maytag repair line to see if my washer could be looked at since it was not working. They scheduled a repair person to come. I gave them the error codes. I was told that they don't make those parts although the machine is less than a year old. Parts were finally located and it was needing more parts. Now they have ordered an additional 3 parts to fix my washer and I have been jerked around by Maytag being told it would be replaced two times only to be transferred both times to different Maytag reps and told they won't replace but can't find parts etc.. If you look up my phone number I am sure there is a record of how many times I have called with issues. I purchased my washer based on Maytags reputation only to be let down and dissappointed. I have been without a washer for nearly two months.. I will never buy your product again. I can't get anyone to give me a straight answer. Its a lemon and it needs to be replaced. Mary Brogdon [protected]
Desired outcome: Replacement of faulty machine and a response from Maytag.
Maytag Bravos XL Washer MVWB835DW3
I bought the machine in October 2018 and had to replace the lid on the washer in February 2022 due to cracks on the left side hinge. It is now October 2023 and the left side hinge area is cracked causing issues with the lid locking properly and needing replacement again! Upon researching this, I see there have been numerous complaints from others with the same exact problem and it seems it's a design defect. These lids are expensive costing over $400 to replace and it's not right that the customer is incurring these additional costs on fairly new machines that are expensive to begin with. I've also had to replace the washer drain pump this year. Really poor quality products and I will certainly never buy this brand again.
Desired outcome: I would appreciate a replacement lid so I don't incur this cost again, and a solution to prevent this from happening anymore.
Washing machine MVW7232HW
I have a Maytag washing machine about two years old. Saturday it started washing an average size load of towels and then lost power. I confirmed power is present at the outlet. I YouTubed it and it appear the master control board is bad. I then called Maytag who will send an authorized repair man from a company in Alabama (I live in Florida) but the first date he comes to my area is 5 days from now. That visit will likely cost me $130, and the guy will not have the part which will need to be ordered. I have been quoted 300-500$ for the replacement part in addition to the labor charges and the inconvenience of my machine being unusable for at least two weeks. I expect better from Maytag on a device that cost over $1,000 and is only two years old... and to add, this is a part time home for me so it is only used about 50% of the time.

PaulT
Desired outcome: Fix or replace my machine with no change to me.
Maytag MVW7232HW
Purchased my top load washer mid July, after 2 months, I hear knocking a noise. Placed a call on September 13th only to get a repair date of Sept. 27th. On September 26th I received a notice that the technician would arrive between 10:00am and 3:00pm. The next morning at 9:30 I received a call notifying me that there was an emergency with the technician and that they would have to move my appointment to October 11th. I've been on the phone everyday to no avail.
Desired outcome: Would like my washer fixed yesterday. It's ridiculous that one has to wait a month to send a technician to fix a two month washer.
washer model # MVW5430MV1
Bought our machine on 9/3/2023. The lid locked up on 9/20/2023. Left the machine unplugged over night and lid opened but. now the machine will not run. Called Maytag service who in turn called a repair company in our area. The repair company told us they needed to order some parts which are not available. Have been without a washer since 9/20/2023. this is now the 29th of Sept. This is not executable and would like to have the machine replaced with a new one
Desired outcome: Please replace our machine with a new one
MayTag Refrigerator Model#MFI2269VEB6 Ice Maker Issues
Purchased the above Maytag refrigerator Model #FMI2269VEB6 on 8/17/2012 with a serial #K22607081. Also purchased an extended warranty. The ice maker has been replaced 3 additional times from the original unit and the most recent invoice is attached for $487.60. This a 2 adult household. Additional service records are available upon request. I'm attaching the service that has been recently provided. Door seals were previously replaced and they are already failing. I've always thought the Maytag brand appliances were very good quality and provided years of dependability but I've definitely learned otherwise at least for this unit. Marla Wholf & Michael Zeman
Collect Your Trust Badge
Be recognized for outstanding customer service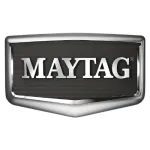 Maytag

contacts
Maytag representative

Maytag admin
We are here to help
19 years' experience in successful complaint resolution
Each complaint is handled individually by highly qualified experts
Honest and unbiased reviews
Last but not least, all our services are absolutely free