Newest Maytag reviews & complaints
Washer
We purchased a MayTag washer from Lorenz Appliance in Illinois. Model number MVW7230HW1. It was delivered on June 17th of 2023. The washer is horrible it does not clean and is also ripping up anything you put in there. This is the worst washer we have ever had. We have had service out and they told us there is nothing wrong. The technicians at Whirlpool/Maytag told us the washer is working as expected--So I guess a washer ruining clothes and not cleaning is acceptable. We have been on the phone and Maytag is not honoring there warranty as they say there is nothing wrong and we will be charged if someone comes out. I cannot believe this is such a bad product. Service folks told my wife she doesnt know how to wash, that the clothes we old, load to big, load to small. They have made up very excuse for a bad product. Even the guys that can to service it said that Whirlpool will not do anything. I have gotten nowhere with Maytag or Lorenz appliance. Please help I am attaching pictures
Desired outcome: We would like to get our money back and return this product. This is not a desirable product
This review was chosen algorithmically as the most valued customer feedback.
[protected]@lowes.com Fri, Sep 22 at 12:03 PM I purchased a Maytag washer from Lowes. It was delivered by what they call a 'third party', although the delivery men drove a Lowes truck. The washer did not arrive in a carton, nor did it have the top Energy Guide or the registration taped to the lid. They handed me the registration form. The washer...
Read full review of Maytag and 2 comments
Washer
My Washer is only 7 years old within the 7 years i fix it 6 times there always something different. call Maytag always you out of warranty Mam. i pay for some to come tell me what's then pay for parts and labor. my point is for a 7-year-old washer should not have any problems. Maytag says on what inside. let me say its crap inside. will not buy Maytag garbage. please don't sell garbage to while some people have no problem with their appliance. which is great hope this helps some else.
This review was chosen algorithmically as the most valued customer feedback.
First my ice maker stopped delivering ice. I had a service person out who did a nearly impossible task of splicing the wiring harness to get it working again. Shortly thereafter, the unit stopped making ice. The second service person was unable to fix this broken wire on the harness. Both techs stated that this is a known design flaw and the second tech...
Read full review of Maytag and 3 comments
Maytag top fill washing machine
My machine was delivered 8-23-23, it was used for 4-5 loads and it locked and we could not open. We called Home Depot they won't do anything. Maytag says they warranty parts only. We call and7 days later a repair man comes in and says a weight harness needs to be ordered. Now they order the part and can't come to replace it for another 10 days. I call Maytag and no one is helpful, I tell them I received a lemon and the lady says " there is no lemon law on appliances". This is ridiculous, she must have used this line numerous times. Must be in the Maytag play book for customer service responses. I will never buy Maytag/ whirlpool ever again and I will make sure I tell everyone not to buy this brand ever! A brand new washer and it's garbage.
Desired outcome: Give me a new working machine!!!!
Refrigerator Model MSS26C6MFZ00
Hello Maytag. After owning an entire suite of appliances made by Whirlpool since 1992, we finally decided to buy new appliances simply for an update to the look as the previous appliances were still going strong as of 2018. We went with Maytag because we wanted to buy a product made in the USA.

Our refrigerator has now suddenly stopped making ice twice. As you well know, you have a design flaw in this model which causes the freezer door's normal operation to sever the wires that power the in-door ice maker. The internet and social media is rife with complaints about this same issue. The Maytag solution is to replace the door at a cost which basically exceeds the cost of a new refrigerator. I didn't realize that my new refrigerator was a disposable appliance!

Has a patch or other repair been established by Maytag to address this design flaw? I've already had the wires "re-attached" once before and am once again having the same issue.
Desired outcome: Replacement door without design flaw or other permanent fix to the design flaw to be provided by Maytag.
Maytag Washer Model MVW7230HW0
I purchased the washer in spring of 2021, it was delivered in June 2021. I don't feel like a control panel should go out within just a few years. I had local repairman come look ($120 service fee) and then ordered mother board and control panel. He replaced the control panel $338 (parts and labor). He did a test cycle. Then I was able to run one load of clothes and got the same error E2F2. I called the appliance store I purchased from and they said they could sell me a new one! I have $460 invested in it now. The mother board can be replaced for $366 plus labor. No thank you. I am so upset with Maytag.

I guess I am going to have to buy a new washer. 2 things, I am not buying Maytag ever again and I will not purchase for King Great Buy Plus in Evansville, Indiana ever again.
Desired outcome: Would just like Maytag to repair/replace this machine. There is no way a machine should go out in 2 years!Obviously I didn't buy the extended warranty but a control panel should be covered for longer than one year.
Model MVWC656FW1 serial number C935 42351
We purchased this washer on 10/29/2019 at Best Buy along with a MayTag dryer. Best Buy Geek Squad appliance service said the drive motor is leaking but has a 10 year warranty and we should contact MayTag. What are the steps I need to take for the replacement part or a new machine?This not a good product if it last less than 4 years. I have sent you three requests and have not received any responses.

Walter T. Atkinson

2411 Powderham Lane

Cedar Park, TX 78613

(512) 6+95-2228

[protected]@att.net
Desired outcome: A response to honor the warranty or replace my machine.
This review was chosen algorithmically as the most valued customer feedback.
Less than a year after purchasing my new Maytag washer on September 30, 2020, my washer lid had to be replaced due to a crack in the plastic near the open and close right hinge of the lid. The exact same crack happened in the exact same place in August 2021 and the lid had to replaced again. The exact same thing happened yet again in October 2022. I called...
Read full review of Maytag and 2 comments
This review was chosen algorithmically as the most valued customer feedback.
Installed new dryer in April 2019. Three and a half years later, dryer started to screech when dryer was turned on and drum was rotating. Called Maytag and found out that Maytag only covers the cost of certain items that need to be replaced after one year. Labor and the service call are not covered with the 10 year limited warranty. We called the repair...
Read full review of Maytag and 1 comment
This review was chosen algorithmically as the most valued customer feedback.
I purchased this Maytag clothes, washer a few weeks ago from Home Depot as it was recommended by some on line and I have always been a fan of Maytag. Well, never again! The machine did not work from day one, I literally could not get it to start at all. Foolishly, I did not read that Home Depot would not take back such an appliance if the fault was not...
Read full review of Maytag and 1 comment
New Gas Dryer
ENTIRELY TOO RESTRICTIVE. I had to buy a new washer/dryer set and I thought I'd buy Maytag as I thought President Trump worked with the manufacturing leaders and we'd still have choices.

BOY was I wrong. I purchased a model that didn't require the use of the internet or an app. Features are limited

YOU'VE ALSO LIMITED MY CHARACTER COUNT. BAD NEWS!
Desired outcome: Give consumers FULL CHOICE about features and how they choose to wash/dry their clothes. STOP REQUIRING AN APP TO GET FULL FEATURES. 🤬🤬🤬🤬🤬
Maytag Bravos XL Washing Machine
Model Number - mvwb835dw4

Serial Number - c90473413

My washing machine is only 4 years old and the lip is breaking on the left side. After reading lots complaints about this washing machine it seems so many people have had the same issue as I am having. Not only that when they have replaced the lid not even a year later it broke again in the same place. I called about this and I was told they have no recalls on my machine. I just don't understand if so many people are having the same issue why are they not doing anything about it? I never had issues in the past with Maytag, but after this experience Maytag isn't like it use to be and that is really sad! I am at work so not able to add any pictures, but if needed I have no issues with sending pictures.
Desired outcome: I would like for them to replace my lid because this is a defect in this washing machine if so many people are having the same issue. Everyone says the same exact thing that the left side of the lid broke just that side.
Washer
June 1 2023 was when we bought the washing machine. It worked fine for four weeks, then started making a noise the sounded like my blender on high speed. At first it was only when draining, then it kept getting worse until the noise was all the time. After two weeks it stopped draining at all. A repair man came out and said there was not anything wrong, even after listening to noise we had recorded. When we asked for a different repair man we were told there wasn"t any other. The first repair man was contacted again to come back, and he wouldn"t come. This was not a very good experience.
Washing machine
Purchased a Maytag pet pro system washer and dryer on 8-19-23 from Lowe's. They delivered them on 8-20-23 dryer was damaged after working with them they they brought a new dryer out 8-22-23. Hooked both up ran quick wash cycle all good ran full load no problems. The third time the washer locked up after several attempts lid finally unlocked but all it would do is flash different lights mainly the sense light. Called help line told the lady what was happening she finally said would send repairman out on 8-28-23. Asked for supervisor to call back they did best he could do was tell me if I could find someone quicker go ahead. Sent complaint to Whirlpool on 8-23-23 said someone would contact me it's 8-25-23 no response. As I told them this is the worst customer service I've run into in a long time.I've owned my first Maytag and my advice to anyone is not to buy one
This review was chosen algorithmically as the most valued customer feedback.
I believe I have a lemon of a washing machine. 6 months into my purchase the machine stopped "sensing" the clothing and then filling up with water. We have replaced the electronics board twice. We have replaced a few other parts. And now the Maytag technicians are asking the local appliance repairman to replace the motor. All in we have had approximately 5...
Read full review of Maytag and 1 comment
This review was chosen algorithmically as the most valued customer feedback.
Dear Maytag Customer Service Team, I am writing to express my deep disappointment regarding a significant issue I have encountered with my top loading washer, model MVWB865GW0, bearing the serial number C94574699. I have recently become aware of a widespread problem concerning the top left hinge of this model, which has resulted in operational failures and...
Read full review of Maytag and 1 comment
Top load washing machine, front load dryer
I bought the washer 2 years ago, I live alone so machine is not overworked Machine does not wash anymore goes to Done and the dryer front load fairly ne the heating element is only blowing cold air. The attitude of this company has no regard for honoring their products and does not care or respect reputation not at all, just buy another one GE is a much better philosophy about their products. please contact me [protected]@outlook.com Looking forward to your response
MRT118FFFH refrig compartment freezing
purchased model mrt118fffh01 serial # vs72134525 6/24/2017. 12/6/2019 refrigerator compartment freezing technician replaced control board and sensors (thermister)

7/1/23 refrigerator compartment again freezing vegetables, two thermisters replaced control board replaced cost two hundred dollars and add loss frozen fresh food

still freezing in refrigerator compartment. completed machine diagnostics (which is provided on you tube) per the control board all systems operating properly

placed bottle of water on bottom shelf of refrigerator, bottle frozen solid

same problem

called and contacted maytag online

no response
Maytag dryer
On October 17, 2020 I bought a Maytag Washer and Dryer. I paid $1657.98 for the pair. On August 1, 2023 my dryer stopped working (no heat) I called the repairman and they want almost $400 to repair a $74 thermostat. I REFUSED needless to say - I am furious!

The dryer is not even 3 years old! I paid EXTRA because I thought Maytag would be a better brand. I am very disappointed!
Collect Your Trust Badge
Be recognized for outstanding customer service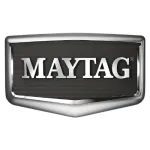 Maytag

contacts
Maytag representative

Maytag admin
We are here to help
19 years' experience in successful complaint resolution
Each complaint is handled individually by highly qualified experts
Honest and unbiased reviews
Last but not least, all our services are absolutely free