Newest Maytag reviews & complaints
MVWC565FW1
Hello,

I am writing a complaint about my 4 year old Maytag washer (Serial # C928 47239). Through Maytag's repair (#SWCR5362E45B-1) I was advised that the repairs would cost $650, that's is on top of the $149 I paid for the service call. At this point, it would serve me well to just by a new washer and herein is my complaint - how can a 4 year old washer, used very gently I might add, breakdown so considerably that I am better off purchasing a new one than having this one repaired. When I contacted Maytag to express my concern, they simply advised that the parts are not in warranty (funny how the extended service contract I purchased ended last year). Maytag also did not provide me with an email address so I can voice my concerns.

I am simply asking for a store credit or rebate to bridge the gap in their poor manufacturing. No washer should break after gentle use in 4 years - that is an awful way to cheat customers!
Desired outcome: I am simply asking for a store credit or rebate to bridge the gap in their poor manufacturing. No washer should break after gentle use in 4 years - that is an awful way to cheat customers!
Maytag washer
My 14 month old Maytag washer clunks when it's agitates the clothes on any cycle I run it on, I've had 2 techs out at the cost of $360 and were told it was the gears and all washers do the same thing, I know better, my friend has the exact machine and hers DOES NOT make this noise, it seems no one can help me, it started right after I got the machine. PLEASE HELP ME, Thanks Carolyn Held
Desired outcome: A machine that doesn't clunk anymore
Washing machine
We bought a top loading Maytag washing machine 3 years ago. The left hinge on the lid has broken twice now. Costs $400 to get it fixed. Did some research on this and apparently this is a very common issue with their top loading washing machines. I called Maytag support. They said they are unaware of any issues with the lids and advised I could purchase a new one through them. Been a loyal Maytag customer for years and am disappointed in their quality and customer service to say the least. Maytag should do the right thing and issue a recall of these lids or replace them. I shouldn't have to spend $400 every year and a half ordering a new lid in order to use my $800 washing machine. Model number: MVWB765FW3 Serial number: C91873110
Desired outcome: I would like Maytag to replace the lid free of charge, or the washing machine with something similar. This is a very common quality issue on these washing machines and Maytag should stand by their products.
Top loading washing machine, Model MVW 6200KW
Purchased this model new from Home Depot on 4/4/2022. (The model number indicates it is actually a 2020 model.) The machine was delivered and installed on 4/22/2022. On May 15, 2023, the machine stopped operating in the middle of a normal cycle. It would not drain nor could it be re-started. It continues to blink in a pattern that cannot be interrupted except by unplugging the machine. On May 18, 2023, after a futile effort to reach a human at Maytag customer service, I contacted a third-party repair service (Sears). On May 30, 2023 the repair tech investigated and determined that the control board had ceased to function — and NO Replacement Part was available.
Desired outcome: Please provide the necessary repairs to return this machine to functionality, or refund the purchase price so that I can buy a more reliable machine.
Centennial Washer
Washer will not spin dry the clothes. Have tried to spin them only and still wet. Washer is less than 7 years old. I had an issue prior with the washer making a horrible noise, repair came out moved the washer over 6 inches and charged me for it. Told me the Maytag Centennial washer was one of the worst ones to purchase. I thought Maytag was supposed to be a good company.
Desired outcome: I would like Maytag to pay for service an parts on the washing machine and at least contact me to find a solution.
The complaint has been investigated and resolved to the customer's satisfaction.
Centennial HE Washer
Again, problems with the washer not spinning the clothes dry. Year ago, the machine did the same thing repair guy came out moved it over an inch, charged me for the repair and told me this model of washer was crap. Washer worked great again till last night it went thru the whole cycle making a horrible noise when spinning and the clothes were still wet. Tried just running a drain and spin cycle to see if it would help. Took two rounds of this to get the clothes where they are not totally wet but still spin dry. With the noise I moved the clothes around thinking they were to on one side more but that did not help. Washer is not 6 years old. Internet searches say drain plug is clogged, belt is bad, bearing is bad. Last charge for the repair was half of what a new washer would cost me. So, what is with this washer?
Desired outcome: I would like the washer to be fixed with Maytag footing the bill.
Resolved
Complaint was not resolved. Washer still will not spin dry the clothes even after running the spin cycle twice. NO contact with the company
Washer MVW6200KW2
We purchased the washer on July 27 last year and registered for the warranty a few days later. We have only used several times because it is located in a second home. The washer shakes violently and is unbelievably loud even though it is balanced.

We had a tech for Service Platinum come out and he said although it is loud, it is still operable. I find this totally unacceptable because numerous complaints about this model being defective are posted on Home Depot's website. The manager at Home Depot also said that it was a "really bad design and there have been issues with the model."

No one can reasonably endure the noise that this washer produces. The tub spins way too fast, to the point where it appears that the washer could break apart. I have a video linked below.

I am requesting a full refund or newer model. My next step will be the Consumer Protection Agency, the BBB, and the local news channel, etc. if this is not rectified.

Thanks
Desired outcome: Refund or new model
Maytag washer Model MHW5630HC3 Serial # CB2200228
Bought in June of 2022. Did not have too long when the shocks had to be replaced. Recently had to have the shocks replaced again! In addition, my machine began leaving my clothes sopping wet after completion of cycle. It did not do this after every washing, but it did the same thing on more than one cycle.

When repairman came out, he put the machine on his computer looking for an error code. The only error code said that I was putting items in the machine on the Clean cycle. Anyone who knows me, knows that I read EVERYTHING and follow the rules/instructions exactly. I clean the machine monthly, as instructed, and have never put any items in the machine on this cycle except for the cleaning tablet!

So, the repairman said that he was going to replace the mother board. Just last week, he installed the 2nd set of shocks and installed the new mother board. Today, I washed and my clothes were sopping wet at the end of the cycle!

It is my understanding that Maytag has access to the service callls. NO machine should need this much service in under one year! This is my formal complaint, and am hoping that your company will do the right thing and give me a new machine (that matches the dryer that was purchased with the washer).

Lockwood and Delores Wernet

850/217-8450
Desired outcome: a new Maytag washer (that matches the dryer--see above)
Maytag gas dryer
Just receive my new may tag gas dryer the belt was shredded and the nut on the motor broken off I was not happy with the service I received when I call them
I wanted to return the dryer because it only a few days old. they just said it was fixable' but that wasn't the point. I should have gotten a new one and return the defective one the service person I talk to just said it wasn't in the warranty but the dryer was only few day old. My point is all my appliances in my home is may tag, I never had any problem before with may tag until I purchase this gas dryer.
This will be the last appliance I will buy from this company.
Medb835dw4 Maytag Bravos XL
Purchased my set in January 2020

The dryer needs to have the motor and the heating coils replaced on May 7 2023

Now the electronic board is bad on on May 9 2023.

We paid very good money for the dryer and the washer set at Lowe's. Hope my washer holds up.

I am so disappointed due to my first Maytag set lasted 25 years so I decided to stick with made in USA Maytag again. I have really made a mistake. We are a family of 2 and in our 70's.

I really wish Maytag would build their products better like they use to. This is really a terrible shame. I have wasted so much money I feel.
Desired outcome: I would like my money back for this dryer
I did check with lowes. We have the extended warranty as well. But it does not cover the motor, fan blade, computer components or the heating coils. My washer has 10 year warranty but NOT the dryer. The dryer definitely has not lasted very long at all. Only 2 people in my house for 3 years? I paid over $800 for the dryer alone
washer needs repaired.
My washer is 3 years old and is already done for however, I'm supposed to have a 10-year warranty and certain things such as the drum, which appears to be the issue. The thing as leaked pretty much from the get-go. I called in January 2023 and waited and waited for someone to pick up, my longest wait time was over an hour. Finally got through to someone and they said they would be sending someone, it is now April 27th, 2023, and I have not heard from anyone. I will never buy Maytag again, the product is junk, and the customer service is just as bad. Thankfully we were able to get our hands on an old washer while we wait.
Desired outcome: I want my washer fixed and at this point for free regardless it's the problem is under warranty.
That's the issue you cannot get a hold of anyone and I surely don't have hours of my day to sit and wait for someone to pick up. This is not a customer issue this a supplier issue. Thank you for proving my point on horrible customer service. I bought my very last Maytag appliance.
Repair for brand new maytag washer
My husband and I purchased a Maytag washer this month to replace our 10 year old Maytag washing machine. Two weeks after purchase it is broken. The lights blink on and off but it will not operate. We've tried all the suggestions from the troubleshooting part of the manual and nothing has worked to address the problem. We called and scheduled service on Monday April 24 and they were supposed to come today but now they have canceled the appointment and rescheduled for May 3rd, one full week from now.

We've been very happy with all our Maytag/Whirlpool products (all but one major appliance including our upright freezer are Maytag/Whirlpool) but the lack of service availability is causing me to rethink my loyalty to your products.

Sincerely,

Jeanann Foster

[protected] (c)
Washer & dryer
I bought a Maytag washer and dryer set from home Depot and have never been happy with either. The dryer does not get clothes dry, I have to restart it and run the load through a couple times before they are dry. The washer has also never cleaned clothes well no matter what size or what setting I run them on, I can run my kids clothes, especially their blue jeans, through multiple times and they will still come out with dirt all over them! I've tried to make do because appliances are so expensive and when I picked them my husband said to make sure I got what I want, so I've tried to not say anything but I'm at my wites end and hoping I can get help!
Desired outcome: Exchange for a better set that actually work!
Warrenty
I purshased a washer and dryer in 2016 last year it stoped draining properly , now i find out they want me to sign up for an entented warrenty pay for that plus the service tech's time pluse labor i am an elderly peson on a fixed income i have been without a washer for almost a year now, come on maytag back up your 10 year warrenty to me this is false avertising.
Desired outcome: FIX MY WASHER BACK UP YOUR WARRENTY
Washer: X33 04552 / Model MVWX655DW2 - Purchased 09/07/2020
I had to repair the belt on 02/20/2023 @ $300 (1/2 the machine cost). An appliance you expect to last 15+ years needs a belt of less than 2.5 years. The belt was shredded - see attached. When I called for any warranty coverage, I was offered an extended warranty costing me even more $. The quality of Maytag products has obviously degraded, and so far, this $600 machine is less than 2.5 years and has cost me $900. I am not optimistic about the future of this machine & its parts. The happy path resolution would reimburse my cost to repair this belt of $300.
Maytag Washer - 4 emails. No response from corporate office
I have purchased 1000s of products during my life. Maytag, by far ranks, 999 from the bottom. My washing machine was used 8 months, and the suspension rods failed, Two adults living in Florida part time should not have to pay $364 for repairs. I was told it was out of warranty. Two weeks later, I received a letter from Maytag wanting to know if I was interested in purchasing an extended warranty on my NEW washing machine. I have sent 4 emails wanting to know why I recioeved this letter. No one from Maytag is responding.
Desired outcome: An explanation and reimbursement for all the time I am wasting. Maytag should have given me an explanation after my first email sent on 3/22/23. HORRIBLE customer service.
Maytag washing machine problems
I purchased a washer and dryer from Best Buy on February 14th, 2023. The units were delivered and installed February 20th. After seven loads in the washer, the unit started to squeak when washing. I waited two weeks for flamingo repair to arrive to my home. I showed the technician the video of the washer squeaking and he determined the motor was bad. He and his assistant spent 45 minutes replacing the motor, ran it thru a rinse cycle and said it was fixed. The next time I used it, the washer made a terrible squealing noise. I unplugged the unit and had to drain the water out and take the clothes to a laundromat. I have been going to the laundromat ever since. Flamingo repair has cancelled twice since then, they only give appointments every two weeks, and I think that is unacceptable. I talked with a Maytag rep named Andrew and he wasn't much help. I would appreciate some kind of help with this matter, since Maytag will not exchange the washer for an operating one. Thank you. Model number mvw4505mwo. Serial number cc0300117. Robert Kirner, 8924 NW 21st court, Coral Springs, Florida 33071.
Desired outcome: Replacement
Washing Machine
I have a 4.5 yr old washer that broke. I'm very dissatisfied with the b.s warranty you provide. 10 yr crap warranty. Covers the drive assembly but not the gear box. Isnt that part of a drive assembly?

Y'all are horrible. Product is junk. Hope you like ripping people off. 240 dollars just to have a tech tell me that your 700 dollar washer is junk because maytag/ whirlpool wont stand behind there products.
Desired outcome: Repair my machine. Or a some sort of monies. Id also like someone to say sorry that this has put you and your family in budget crisis
Refrigerator, stove, microwave
I'm a 60 year old, single, disable veteran with no children. I say this to say that there was no constant use or abuse of the appliances for which I have issues.

I had a kitchen fire in 2017 (two days prior to my mother's funeral) Prior to that I had GE appliances which I purchased stove in 2000 and refrigerator and dishwasher 2002. I couldn't replace the GE appliances with GE because I hosted my mother's repast, and GE was special order. I had no choice but to purchase Maytag from good deal appliances. Thank God, I also purchased the extended warranty for the refrigerator. The refrigerator freezer door malfunctioned in 2020 and had to be replaced, butter bins door broke, The microwave has started to rust, and the self cleaning oven never, ever self cleaned. I am very disappointed with the quality of my appliances.
Desired outcome: Replaced or repaired neither of which I'm sure you're prepared to do.
Clothes Qasher
I purchased a Maytag washer on July of 2020. About 6 months after I started using it, it began "screaming" at least four times per wash. When it's not screaming, it's moaning. Very loud noises for each wash. I contacted Maytag and a repairman was sent. He said he corrected it. Two weeks later it began again. The same man came back out. He said it was the motor and he couldn't fix it. I contacted Maytag again and was told there were no repairmen in my area so they would get back to me. A month later, no contact. I contacted them again. They said there were no repairmen

and left it at that. Today I do ya yes Maytag and after many emails was told they could do nothing about it. Offered 15% off a new one. I'm on disability and can't afford a new one. Had to save forever to get this one! I have only had this 2.5 years. I should not have to buy another so soon. Maytag does not stand behind their products.
Desired outcome: I would like and have asked for a replacement.
Collect Your Trust Badge
Be recognized for outstanding customer service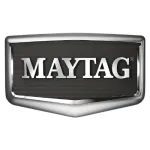 Maytag

contacts
Maytag representative

Maytag admin
We are here to help
19 years' experience in successful complaint resolution
Each complaint is handled individually by highly qualified experts
Honest and unbiased reviews
Last but not least, all our services are absolutely free