Newest Maytag reviews & complaints
Poor quality
The top load washer is a to piece of crap. I thought i was spending good money for something that would last. Day after the warranty expired it kept giving me an error code. Had to spend $300 to get some piece fixed from balance issues. Two weeks later this piece of crap is doing the same thing and i know how to load a freaking washer. I have no money now to fix it or even get it replaced. I can't get anyone to help either.
maytag 5.3 cu. ft. top loading washer
We purchased a Maytag 5.3 cu. Ft. Top Loading Washer on 4/22/21. Model # MVW7232HW. Even though my husband leveled this machine, we load items balanced & loosely, & followed all the trouble shooting criteria & guidelines (including watching a video of how to load items), this washer frequently goes off balance...to the point of walking out of the Laundry Room.

We've dealt w/ this problem since our purchase on 4/22/21, & when we concluded that this is the worse washer we've ever purchased, we called the Maytag complaint department. A very congenial associate listened to our complaints & suggested that we try everything I listed above. After 15 minutes of talking in circles, informing her that we had already tried all of her trouble shooting suggestions & explanations, we were told that it was a known "design flaw" & we'd have to live with it. She literally informed us that we would have to keep rebalancing items in the washer every time it strolled out of the laundry room...shaking the whole 2nd floor as it went.

Maytag's claim to fame on their website is that they're "Dependable from Day 1". This is not true...at all. The only reparations suggested were a 40% discount on a new one. Seriously!?! Why would we ever buy another Maytag anything? This washer wasn't cheap, & if this is a known "design flaw", we feel that Maytag/Whirlpool should live up to their slogan & refund our money.

In closing, I will post this complaint on as many forums as possible to save others from wasting their money on a washer with a "design flaw" that Maytag freely admits to.
Desired outcome: Full refund
Maytag 5.3 cu. ft. Top loading washer - Model #MVW7232HW
We purchased this Maytag Washer on 4/22/21. Even though my husband leveled this machine, we load items balanced & loosely, & followed all the trouble shooting criteria & guidelines, this washer frequently goes off balance.

This has been a problem since "day 1" when we started using this washing machine. We've concluded that this is the worse washer we've ever purchased, so we called the Maytag complaint department. The associate listened to our complaints & suggested that we try everything I listed above. We informed her that we had already tried all of her trouble shooting suggestions & explanations. We were told that it was a known "design flaw" & we'd have to live with it. She informed us that we would have to keep rebalancing items in the washer every time it went off balance. This is seems unreasonable.

Maytag's slogan is "Dependable from Day 1", but the only reparation suggested was a 40% discount on a new one. After this experience, we would rather not get another Maytag. Thank you for taking the time to consider this complaint.
Desired outcome: Due to design flaw, we would like a full refund
Top loading washer No. MVWC465HW4
In Aud of 2022 I bought a maytag top load washer and It is a piece of crap the clothes on the bottom gets wet the middle ones damp top is till dry the clothes come out just as dirty & smelly as when they went in soap doesn't even dissolve the company I bought it from said its a govt thing I have contated maytag directly by phone& internet they said they would send a tech but if nothing was wrong I would be stuch with the $179. oo service fee. tried on my own to get service but was told repetedly itsa govt. thing cant be fixed. so I fixed it myself (a 3Lb sledge hammer works mircles). I will tell everyone dont buy a maytag they are pieces of crap. The company should be ashamed to sell this to a sr. citizen
Desired outcome: refund my money
New dishwasher with 1 year warranty. Broken after less than 4 months use. Company will not schedule repair.
New Maytag washer delivered June 2022. Supposed to have a year warranty. Inoperable after less than 4 months normal use. Called to schedule service. After being on hold for nearly an hour was told someone would call within 7 business days to schedule. No one called. After two more extended periods of time on hold I was told someone would call within 7 business days. I'm skeptical this will occur. I would like my thousand dollars returned so I can get a working dishwasher with a valid warranty elsewhere.
Desired outcome: Money back and disposal of inoperable machine or extremely prompt repair.
The complaint has been investigated and resolved to the customer's satisfaction.
May tag refrigerator
I have a refrigerator I bout from Lowe's and not even a year later and the air compressor went out. Now this is under warranty and I waited a week and a half for service. So my know the part is on back order and this is the fourth week. I understand there is issues getting parts because of Covid. But there should be some compensation for the loss of the food I had. I had to go by another refrigerator just to get by.
Resolved
I am currently waiting on a compressor for my refrigerator that is not a year old yet. Going on 2 months without a compressor. Keep calling diamond direct as that is the warranty company. Still waiting. I had to go by another refrigerator for a back up.
Maytag Washer Model#MVW7230HWO
Purchased new in April 2021. About a month ago an F2E2 code came up. I cycled the power and the machine worked again for awhile. After a few of the same error codes eventually powering down the washer did not reset it. A service tech was scheduled and I was told that was a communications error between the main control board and the user interface panel. He said he could replace one of them but that may not solve the problem and if he had to replace them both the cost of repair was approaching the cost of the washer when new. The 1 year warranty expired 4/2022. 5 months later I have a washer that isn't worth repairing. This is a commercial grade washer that has had limited use in the 17 months since purchase. It seems I was sold an inferior product with now my seemingly only option being to replace a major appliance that should last for many years. I called customer service and parts and I was told my options were to pay for an extended warranty or pay the retail cost of the parts(I was quoted those two parts would be $958). I understand these components only have a 1 year warranty but I don't think a company should benefit by selling parts at retail prices when they were clearly defective.
Desired outcome: I don't expect the parts to be replaced at no charge but paying the manufacturer's cost to manufacture the part vs. the full retail price seems to be a fair compromise.
gas range oven
i have had nothing but problems u be cooking and it just cuts off sometimes it doesnt want to light u hear it clicking called them out here they cant find noerror codes so they want to charge me i am not paying another dime on this thing they keep saying nothing wrong with it i know there is something wrong with it guess yall dont know so u say it nothing wrong > I will never buy another maytag appliance
Desired outcome: get this thing fixed spent 1000 and have had nothing but problems need to send somebody out here that knows what is going on
Washer and dryer
We bought a washer and dryer because of the reputation of the company, what a mistake. After we got them, they didn't live up to the standard of the reputation. The washer started to wad up our clothing and the water level was very low, so we called the service dept. They sent a man out three times and he checked it out and said it was all normal, it didn't need much water to get the clothing clean. He also said, you would need to use only one water level for all your wash loads? that seemed strange, so why does the washer have multiple settings? So, he hooked his computer up to the washer and said, no codes. It's all ok. He left and it was all still a mess. The dryer is a wrinkle factory, no matter what you do it wrinkles everything up and turns your sheets into a rope. They worked on it and changed the control panel and said, that would fix it, wrong again. It is still the same. So, today, I called about both being replaced due to the inability of the repairmen to fix either. at which point the lady told me that the only thing she would do is sent another repairman out to check them out but, if his computer said, no codes, they would then charge me a service call! So, my reply was, no I really think both units need replaced. However, she didn't say anything to that. I told to have a nice day and that I would be sure to tell everyone I know to never buy anything Maytag!
Exatech service
Maytag Laundry Equipment are not suitable for commercial use. The quality is poor because of its repeated hardware problems. Moreover, the EXATECH Service does not attend to the customer's service request and results in customer's business impact and lost of revenue. It is not good and customer have complained several times but the EXATECH Management have done any idea or improvement towards this concern. I hope this message will find them.
Desired outcome: Prompt response from the EXATECH Service Center
Gas dryer model number MGD6230RHW0
We bought the dryer in April 2022, at first it was working but was making noise so we called and they sent someone out to repair it and he couldn't get it to to heat so he ordered a part came back two weeks later and replaced it, it still wouldn't work, to make a long story short they have come out and replaced different parts five times now and it is still not working. The last repairman said that maybe my vent hose was too crushed so I replaced the vent hose and it still does not work.
Desired outcome: We would rather just get a refund if possible.
Maytag washer
Glass top exploded! Never ever buy Maytag. Someone could have gotten hurt. Thousands of glass chards flew everywhere. Floors walls machine. Maytag sent a repairman who kept repeating oh my god. Maytag has done nothing. We bought an Electrolux. Avoid Home Depot. About bray and Scarff. Try Best Buy. Horrible horrible service.

Maytag washer exploded and no one was even home. Thankfully. It was four years old. Awful experience. Defective.
Desired outcome: Full reimbursement plus haul away and clean up of glass everywhere
MayTag top-loading washer with Commercial Technology MVW8765FW4
We purchased this washer and dryer combination from Lowe's about 2 years ago. We figured these would be robust designs based on the 'Commercial Technology' declaration on the machines. We noticed that we were getting steam/moisture on the outside of the top-loading door on the washer. Upon inspection I found that the left-side door hinge housing was cracked. This allows the door to protrude upwards under the spring tension of the door hinge mechanism.

With some internet searching I've found that this is an alarmingly common occurrence, with the issue most commonly occurring on the left-side (spring-loaded) hinge. Additionally, there are multiple YouTube videos documenting this apparently not uncommon left-side hinge failure.

Several recent posts have pointed out that the door replacement cost is about $300, but I haven't checked that for myself yet.
Desired outcome: I would appreciate a response, and I'd like to know if this is a repair that I should expect to be facing every 2 years with this product.
Maytag Bravo XL
I have not had this machine for long, but the left corner of the lid has cracked plastic and the machine lid has to be held down for machine to lock. It is continuing to get worse. The replacement is about 350.00, that I think is pricy considering the machine is fairly new. The machine life expectancy is to be between 10-12 years. Is there any help in replacement or updated lid that is more reliable? I have always put Maytag at the top as being the best washing machine, but I am disappointed in the machine.
Desired outcome: I would like to have the lid replaced-at no charge due to the defect in the plastic breaking. I feel this is a problem many have had, not just me and it is a defect.
MSC21C6MFZ00
I've twice had issues with the freezer door wiring on this unit. Maytag is clearly using defective materials in the assembly of, at least, this specific model of side by side refrigerators. The issue starts with a lack of foresight in the design. A wiring harness is embedded in foam inside the door of this unit. That harness extends out the bottom of the door and then plugs into the main refrigerator unit underneath. That wiring harness contains all of the necessary wiring to operate the ice and water dispensers, as well as all wiring from the control panel. Having that harness encapsulated in the door foam so that it cannot be replaced is a huge engineering mistake. The next issue is the defective material that goes around that wire harness. The material is extremely rigid and has very little flexibility. Whether it starts that way or not is to be determined. However, not quite 2 years into owning the unit, that "sleeve" material fractured and acted basically as a plastic razorblade and severed 2 of the wires that it was intended to protect. The reason the material fractured is from normal use of the refrigerator, opening and closing the freezer side door. Not knowing this at the time, my ice maker stopped working. Since the unit was already out of warranty, I decided to replace the ice maker unit myself. Upon replacing it and the new unit also not working, I took to the internet to research my specific model number. A quick Google search revealed numerous links to the severed wire issue, and thus pointed me directly to the problem. After a trip to my local appliance store to order a replacement harness, I discovered that the harness was essentially a part of the freezer door and could not be replaced separately. The only way to get the necessary harness was to order an entire freezer door at a cost of $900. That is absolutely unacceptable. This is a known issue by the manufacturer and Maytag is completely unwilling to accept any fault or help a customer with the necessary replacement part once the unit is out of warranty. My first repair involved stripping the defective sleeve material back away from the wires, and then soldering the severed wires back together and covering them with individual pieces of heat shrink. That repair provided me with another approximately 3 years of life. 3 days ago, the ice maker stopped working again and I quickly returned to the original defect for inspection. This time nearly ALL of the wires in that harness had been severed, once again rendering my $2000 5 year old Maytag refrigerator useless for ice production and dispensing. I spent nearly an hour on the phone with a very kind customer service representative, only to hear that her supervisors would not goodwill warranty the necessary door for the repair. However, they did offer me a 40% discount on a new until, to which I declined. I will not knowingly inflict this type of expense on myself again by purchasing another defective product from Maytag. It's a huge disappointment because the rest of our Maytag appliances have been wonderful. It's also disappointing because Maytag has such a fine reputation for service over several decades, yet I'm not seeing this in my experience with them on this matter. It's disappointing as well since there's an incredibly simple fix for this issue moving forward. All that's necessary is for the embedded harness in the door to have a plug type termination at the bottom of the door. Then a simple jumper harness can be made as a serviceable part to plug from the door to the bottom of the unit where the existing, defective harness already plugs in. It would take the addition of 2 simple plug connections that would cost a total of MAYBE 50 cents in additional cost to the unit. That simple fix would allow a defective harness (should you continue to use the same faulty sleeve material) to at least be replaced instead of a $900 door assembly. Please attempt to do better Maytag. I have pictures and video of this defect upon request. I can be reached at [protected]@yahoo.com.

Joshua Chavez

Edwardsville, IL
Desired outcome: I would like a replacement door assembly to be sent to my local Maytag dealer as a goodwill warranty replacement. I'd also appreciate Maytag actually taking ownership of this defect and taking care of their customers more appropriately.
Washing machine
I have a bravos xl washing machine that has a broken lid after a few years of use. The left hinge is completely broken because the spring loaded hinge appears to be too powerful and the plastic just busted. I contacted Maytag and they want me to have a repairman come out and look at it, which comes with a fee. After careful review online, many other customers have complained about the left hinge breaking, and the lid and repairs are very costly. You might as well buy a new washing machine. It seems like it is a known problem for Maytag but results in so much additional unnecessary costs for consumers. I'm surprised there isn't a recall.
Desired outcome: I would like a new lid replacement at no cost.
Bravos MCT washer
We purchased an entire household of Maytag appliances: range, microwave, refrigerator, dishwasher and the matching Bravos MCT washer and dryer set. We specifically purchased this brand and laundry units because of the implied 10 year warranty, the "commercial technology " and brand reputation. We figured that any units advertised and labeled "commercial technology " would be more rugged with superior build and durability.

We didn't realize that the lid and hinges were all constructed of plastic prone to plastic fatigue.

Recently the left side on the bottom of the lid where the plastic meets with a metal pin to close the lid developed a small crack and then a bigger crack and then completely broke. The plastic surround on the glass lid continued to break off. It is all made of plastic. It finally disintegrated and broke off so bad that the lid had to be manually manipulated in order to use the washer. The lid frame is literally cracking apart and the hinge literally cracked and fell apart and off.

Contacted Maytag customer service to be told it was not a warranty covered part, was not recalled and there was no record of any quality control issue or of the multiple complaints. It would cost over $300 for the part plus their $129. Service call fee.

I have researched this and discovered numerous customers are having this problem and have had for the last five years. Hundreds of online complaints. I contacted Maytag and they said because there is no recall or quality control problem on file they would not pay for it.

A Maytag Bravo top load washer with the label "commercial" in the promotional and marketing description shouldn't be breaking its parts at all!

This is obviously a manufacturing and quality control or design and materials choice problem. Plastic fatigue. From various appliance assistance websites and you tube videos it appears a lot of complaints have been issued and posted for this same exact problem. The lid is breaking off at the lower left bottom side on numerous washers with this same design flaw.

Please advise how are you going to resolve/compensate me for this issue.?
Desired outcome: Replace parts with free labor for original owner's ownership of washer.
Maytag dishwasher MDB4949SHZ0
Purchased 4/16/2019. In July 2022 began having problems and called a repair company since it only had 3 yr warranty. It needs a control board W11225084. Repair service ordered on July 22, 2022 and it is on back order. We keep getting different dates with the latest being 9/17 and again getting pushed to 9/30. Finally called Maytag and was told they discontinued my model and don't make the parts anymore.I was told it wasn't defective or recalled and that they haven't had any other complaints on this. They also told me the "promise date" which could change, is 11/14. When I asked what my options were I was told wait for the part.
Desired outcome: Make the part so I can purchase it. I don't need a $800 piece of junk sitting in my kitchen.
Maytag Refrigerator MRT118FFZ
Dear Leonard Hadley:

We purchased the above referenced refrigerator in May 2020. The product was sold to us with a bad compressor. We had to purchase a new refrigerator this summer at a cost of $500 and we also had to waiver the warranty on the original product due to the timing of new product availability. Because of the defective part in the product, we lost approximately $250.00 in food and did not have a working refrigerator for six weeks. Because of this, we had to purchase food daily way behind our cost budget and at inconvenience.

I can be reached via email at: [protected]@optonline.net and by phone at: [protected].
Desired outcome: We would like reimbursement on the loss of food in the amount of $250.00.
MVW6230HW Maytag TL washer
This washer requires you to use affresh cycle every x loads. It does not give you notice that it is required before the next wash or two. It tells you once you have your clothes in expecting to run the washer. You then have to remove all of the clothes, run an hour affresh cycle before you can put your now wet clothes in the washer to actually do your laundry. Most of us do not plan on waiting an extra hour before we can do the laundry. Nor do we keep a log of exactly how many loads we have run to know that this is going to happen on the next load. I have done a chat with Maytag, I have read manuals, online info etc on how to turn off or be able to cancel the cycle. I just got off with Maytag support and the very nice lady (after being on hold half an hour) could not find anything to do either. It is a feature that would keep me from ever buying another Maytag washer. if there is a way to cancel or turn off the feature - I'd like someone to tell me. it is not only inconvenient, infuriating and plain outrageous to be told you absolutely must do this and do it now. Apparently, someone makes money on the use of affesh!
Desired outcome: the ability to turn off the notification or at least cancel it when it comes up and not having to actually run it whenever Maytag says to!
Collect Your Trust Badge
Be recognized for outstanding customer service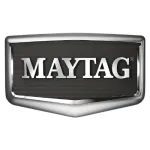 Maytag

contacts
Maytag representative

Maytag admin
We are here to help
19 years' experience in successful complaint resolution
Each complaint is handled individually by highly qualified experts
Honest and unbiased reviews
Last but not least, all our services are absolutely free