La-Z-Boy
-
Two lazy boy recliners purchased in the fall of 2021
We received these chairs and with in a day found the foot rests faulty, they would not stay up when raised. Peters Appliances the store they were purchased from was notified with in a couple of day after delivery. They have given us multiple excuses why they can not come to our home and service them. We visited the store twice to make arrangements to have them come out. the sales person in charge never contacted us. We sit with two brand new usless lazy boy recliners, and no way to get them repaired.
Desired outcome: Want the fixed or replaced with ones that work.
La-Z-Boy
-
Greyson Power Recliner Sofa & Greyson Power Recliner w/headrest & lumbar support
On August 12, 2021, I ordered from La-Z-Boy in Henderson, NV the Greyson Power Recliner Sofa w/power headrest and the Greyson Power recliner w/headrest & lumbar with custom leather upholstery. The furniture was finally delivered to my home February 22, 2022; however there were quality issues with both pieces. I called the La-Z-Boy store while the delivery people were still here, because I wasn't sure whether I should accept the furniture. They told me that since it was custom furniture, I should let the delivery people go and accept the furniture; because they would send a technician out to check out the issues and try to resolve this situation.

The sofa issues were as follows:

• The three sections of the sofa (left, center & right backs/seats) do not line up when they are returned to home,

• The top of the seat back in the center section is higher on the left than the right side, and the seam in the middle of the seat back goes diagonally up from right to left thus does not align with the middle seam on the two sides,

• The bottom of the middle seat has scratches.

The recliner issues were:

• the back of the recliner has tears where it attaches to the sides and the staples show,

• the back does not seem to be centered in the chair,

• the optional lumbar support is uncomfortable and different from the showroom recliner – it severely arches the back – not sure if this is a problem with the way the lumbar section of the recliner was stuffed or ?

• the operating instructions for the recliner were missing and had been cut off by someone so only the plastic string was left – I have since gotten the instructions from the store,

• the stitching is coming apart on the leg rest.

On March 3, 2022, the La-Z-Boy technician (David) came to my home and took photos of the quality issues, wrote up a report and said he would recommend ordering a new center section of the sofa and a new back for the recliner. He said it would probably take four weeks or so. He left me no documentation or photos. Since I heard nothing from La-Z-Boy, I followed up with the store on April 21, 2022; and they agreed to check with customer care/support. On April 30 I had a call from Scott at Custom Care to tell me they were just now ordering the pieces to fix my quality issues with the sofa but nothing regarding the recliner and that it would take 17 weeks! It blew my mind since both the sofa and recliner had issues not just the sofa and these replacement pieces should have been ordered in early March! I asked to have the original technician come back to the house to verify that there are problems with both the sofa and the recliner. A technician is expected to be here on May 7; however I was told that this will delay things even more.

I am thoroughly disgusted and disappointed with La-Z-Boy. I ordered the Maverick sofa and loveseat in 2010, and it had been a wonderful set so I expected nothing less when I ordered this new Greyson set. I needed the Greyson set with power controls because I had back surgery in 2021, and it hurt my back to use the manual handle on the Maverick. I feel like this will never get to end of job and that La-Z-Boy is giving me "the run around". I don't think it is too much to expect better quality products after spending $8,000!
Desired outcome: Quality products -- repair/replacements for the defective furniture in a timely manner
La-Z-Boy
-
Lazy boy furniture repair
November 2021 called Lazy boy was informed I had to prepaid and order materials for furniture repair once I receive materials call back to schedule service appointment.

Materials arrived in December appointment scheduled 1/27/22(no show), wrote Lazy boy corporate rescheduled 4/1/22 (no show), rescheduled 5/6/22 (no show). Lazy boy has now rescheduled 8/20/22 stating it is the vendors fault "Rapid Response" for the cancellations and they cannot outsource this work out to another vendor.

In other words, I have to wait until this vendor decides to do the work no matter how long it takes.
Desired outcome: Upholstery service completed ASAP even if Lazy boy contracts another vendor 5 months is way past the time anyone should have to wait for a prepaid service.
La-Z-Boy
-
Product Delivery
3/25/22, I purchased a sectional sofa in gray leather because the salesclerk told me it would take 10 months to get the dark brown color I wanted, and this one was in stock. We set up delivery for 4/14, then 5/2 and now 5/21. I had to call the store and was told that they were waiting for one missing piece. This tells me that the sofa was not in stock.
Desired outcome: I want a full refund
This review was chosen algorithmically as the most valued customer feedback.
We bought a leather sofa/recliner unit from Lazy Boy, Whitby, Ont Canada in Feb 2017 with a 7-year extended warranty, of which we paid extra for a total cost of over $6,000.00. After 4 years, the right side started to crack at the seams and sides of the backrest and is also out of alignment on the left side. We sent pictures and details to your insurance...
Read full review
La-Z-Boy
-
Couch seams defective
Purchased a couch in 2020. The beginning of 2021 I contacted LazyBoy to tell them all the side seams on the 3 cushions had come apart and frayed. I had to fight and call a lawyer to get them replaced. In August 2021 I received the replacements. Now April 2022 it is happening again. Six months later. I called the Cyrville Road Store in Ottawa on April 3, 2021 to speak to the service department and was put to an answer machine. Called back and the receptionist gave me a ticket number and said they will call back. A week later I called back again to an answer machine. Called customer service and they transferred me back to the store to find out it takes 35 days or more to get a call back because they are too overwhelmed. Now because I called in again they keep moving my date out. Even the Rep from Kingston office cannot help. Now I have an expensive couch falling apart because of a material defect and can't get any service. Now I have to call a lawyer again. Would like to show the photos but they won't let me upload them.
Desired outcome: Replacement or change the material
This review was chosen algorithmically as the most valued customer feedback.
We purchased special order for a recliner. Received a call 5th of April to set up an appointment for delivery on the 9th of April and was not delivered. Called the Store and had an incomplete address. Called the Store and talked with the Store Manager and they promised to deliver the chair on April 16th still no delivery. Called the Corporate office on...
Read full review
This review was chosen algorithmically as the most valued customer feedback.
We ordered a sectional from Lazyboy Austin Texas in Dec of 2020,with the understanding it may be about 4 months for delivery (due to Covid) Well after many phones to Lazyboy after the 4 months had past. The salesperson and the office people that it was still in process and being worked on. Going on the 7 month I finally got someone who told me the truth...
Read full review
This review was chosen algorithmically as the most valued customer feedback.
I could go on at length but to the point: La-z-boy first agreed to repair or replace a defective rocker - tipping hazard & poor seat construction - then they had a representative call and leave a message that rescinded that offer. This after they had me go to great lengths to turn the Chair over and get all the data. I didn't mind when I thought we were...
Read full review
La-Z-Boy
-
Quality of recliners
Purchased 2 recliners from Louisville KY store in April 2021, received in February 2022. Through the rears, we've purchased a total of 16 chairs (14 recliners) from La-Z-Boy and quality on previous chairs has been very good. However, these last two recliners are cheap looking, squeaky, legs loose, material easily detached. After 3 "customer care" visits, they are still not acceptable. Serious disconnect between customer care people and reports LZB states they are receiving. Disinterest from store manager. And, interestingly, their minimal "lifetime ? Warranty expires one year from date of purchase, not receipt.

La-Z-Boy has thrown away a loyal customer, plus a good source of referrals (I'm an interior designer.)
Desired outcome: Return for full refund.
This review was chosen algorithmically as the most valued customer feedback.
Purchased two recliners on 9/18/21 at Lazboy Furniture Galleries. 27205 U.S. Highway 19, Clearwater, Florida 33761. Salesperson was Natale Demick. We were told one chair was in the warehouse and would be delivered in two weeks. The second chair had an expected delivery by 12/2/2021. The first chair was paid in full. Placed 1/2 of the purchase price down on...
Read full review
La-Z-Boy
-
Couch scuffed and leather peeling.
We purchased a leather couch in the South Elgin, Illinois location. I did not notice two small nicks upon delivery but did within a few days and then promptly called for assistance. I was told that I needed to wait until late March. I also contacted the sales person and store manager via phone and email with no response for a month. The manager, Randy, finally called about a month later and explained that there were lots of reasons he did not call back but that he would right the situation. He promised to call back. He did not.

On March 22 a technician came and took pictures. He verbally acknowledged that the nicks looked like a delivery issue. The right side (when facing) also is not a tight fit like the left side. He reported that the likely solution would be to replace the whole side. He stated that I would hear back via email or phone within 3-5 days.

On March 31 on contacted the service department and was told that the case was closed and it was determined that the damage was caused by us. I asked for the case to be escalated. We have no pets. We sit on the couch with sweat pants, no belts or anything. The scuffs are not caused by recklessness and occurred within the first two weeks of ownership.

This couch cost $4200 and did not even last a month. The service department has complete control over how and when to use the warranty. My voice did not count at all.
Desired outcome: To make repairs.
This review was chosen algorithmically as the most valued customer feedback.
We paid $5k for two couches and were told they will last us more than 15 years by the sales person. We waited 8 months for delivery. 6 months later we noticed one of the couches looked like something was wrong. I crawled in underneath and I could see something was badly broken inside the couch. We called lazy boy multiple time and a month or more later they...
Read full review
La-Z-Boy
-
Lazy Boy Recliner
I purchased a lazy boy motorized recliner, the foot rest would not raise. I called Lazy Boy to schedule a repair, I was told three months out for the repair, I was not happy, but agreed, since I am old and need a recliner to keep my legs elevated. I was trying to give my credit card for payment, and was hung up on, that was the second time. Then yesterday some one from called and told me that they can schedule me for March 30, 2022 I called back today to pay and was told that I had the spot for March 30, they had to email someone and call me back, I stayed home all day and waited, no one called. I called them at 4:00 then was told that the person scheduled me for the wrong route and that I have to wait three months. I was given wrong information and hung up on or disconnected two times, and sat on hold for 45 minutes. When I went into the store, both the sales man and the person behind the desk were rude and did not help. She handed me a brochure and told me to call the service company that I had been trying to schedule service from. Would not recommend buying a Lazy Boy Product, it falls apart and takes three months to get repaired.
La-Z-Boy
-
warranty
La-Z-Boy warranty program is one of the worst I've ever dealt with. I'm going on 4 months with a broken recliner from when i first filed for repair. The first service visit that I had to wait 2 months for was a no-show. Then someone came & looked at it for 2 minutes & said we needed new parts & left. I then had to call myself and wait on hold for 25 minutes to make new service call in another month. I've also had to pay for service and part shipping for this so called free warranty. This IS NOT A FREE WARRANTY & the time wait is totally unacceptable. This was purchased in Cranberry Twp PA LAZYBOY.
Desired outcome: Warranty cost refund
La-Z-Boy
-
Morrison Rocking Recliner
I purchased two Morrison Rocking Recliner less than 2 years ago and one of them creaks like it 35 years old. Nothing worse than spending >$700.00 per chair and having one sound like it falling apart.

Your warranty is useless, I have to pay to have a home inspection, I have to pay for shipping, I have to pay for labor...it's more cost effective to just purchase a new recliner, just not Lazyboy

I only wish I can share my disappointment on a website somewhere so others can see
Desired outcome: I think your "Desired Outcome" is me just paying more, all in the name of the "Lazyboy warranty"I expect the same as my "Quality 2 year old $$$ Recliner"Next time my money goes to someone else.
La-Z-Boy
-
recliner
I purchased 2 lazyboy recliner rockers 10 months ago. Within 3 months my chairs were falling aprart To the point where you could not even sit in them!

It took you 3 months to address my issues with both chairs falling apart.

I offered to replace the existing chairs with a credit to upgrade to better chairs.

I was told that there is a life time warranty on the wood products and metals involved. I had no alternative!

This was not a viable answer. I was told that the chairs would be repaired with the same hardware. Bullshit!

Why would I want to replace the light gage metal knowing I would only have to have it replaced again in less than three months.

Lazyboy you have not heard the last of me.

Be very warry of Lazy boy warranties.

Unsatisfied Custormer
Desired outcome: I was willing to work with you but now I want a total refund and will never ever purchase another lazy boy EVER!!!!
La-Z-Boy
-
Leather sectional
Back in Aug of 2021, we ordered a leather sectional from the East Colonial store in Orlando Fl. Our sales guy, James Dawson helped us. He told us we were looking at mid Dec, maybe Christmas for delivery. We were told we should get it sooner bc we didn't order any electronic recliners... December came and went and no phone call, no update, I called... I was told we were looking at mid February.. I called in February and was told March 7th by the store manager, Jen Davis... the leather is imported from Argentina and that was the delay.. ? Well, March 2nd, I call the store AGAIN bc I have heard nothing. Now am being told mid April! They have parts of the furniture but not all pieces! I honestly just want our deposit back. They keep refusing bc this is a custom order! All they do is lie and give excuses..very upsetting.
Desired outcome: Would like 100% refund.
La-Z-Boy
-
Recliner Rocker
I filed a complaint on 2/22 but have not heard back on it. I can't find where I would add to the complaint I have filed, so I'm filing a new one.

On Jan 10, I made my first of many phone calls to La-Z-Boy in Anchorage AK.

I have a Recliner/Rocker that broke. I purchased it 18 months ago. I would think a recliner would last longer than that.

After many frustrating phone calls, they finally picked up my chair on 2/23. It took 44 days just to get them to pick up the chair!

I have all my phone calls documented and can list them out for you if you need me to. Dates, Times, who I spoke to or who I left a message with...

I no longer want to work with these people and want a full refund of my purchase.

You need to do the right thing and refund my money. I no longer want the chair.
Desired outcome: Please reply to my complaint.Please refund me $889.97 for the purchase of the recliner chair.La-Z-Boy has my chair for repair. They can keep it and give me a refund.
This review was chosen algorithmically as the most valued customer feedback.
I ordered 7 pieces a living room in September. I was originally told that the sofa would probably be ready in December. It is now late February and I still do not have any of the furniture. I had decided that I wanted a different fabric on the love seat, so I called to see if it could be changed. I was told that the chair would not be ready until July so...
Read full review
We are here to help
16 years' experience in successful complaint resolution
Each complaint is handled individually by highly qualified experts
Honest and unbiased reviews
Last but not least, all our services are absolutely free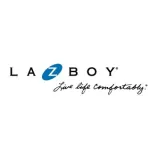 La-Z-Boy contacts