Lane Home Furniture complaints
115
Lane Home Furniture
-
Defective lane big mans recliner rocker
Bought it and also bought the extended warranty and they have repaired this chair 5 or 6 times for the same problems with chair mecanizem falling apart and I call them about this chair needed repaired again everything that it's totally setting flat on the floor and ruining my carpet and the warranty ran out in dec.2021 but said they would honor it, the problem is i've been waiting on the part for 6 months now no word, i've ask them why not just replace the defective chair after the 3rd. Repair, i'm an elderly man that can't set in any other chair, very disappointed with the why thier handleling it and the excuses i'm getting, very disappointed!
Desired outcome: I WANT A NEW REPLACEMENT ,NOBODY SHOULD HAVE TO GO THROUGH THIS AND I PAID CASH FOR EVERYTHING AND HAVE TO ENDURE THIS.
Lane Home Furniture
-
Leather peeling
Love seat was delivered on 12-23-2019 purchased from classy home model number50280-BR-63 2021 October item is peeling nothing has been done I live alone no pets Or children this love seat is now

Peeling all over I am requesting a replacement before pursuing the matter further this is clearly a defective product. Thank You Cathy Carlino 609-377-9140
Desired outcome: Love seat replaced
Lane Home Furniture
-
Couch and loveseat built in March 21
I bought a couch and loveseat at the beginning of April last year at American Freight Furniture in West Plains MO. I have had multiple claims on this furniture and it is garbage! The arm is caved in, the fabric is peeling and this was only after a month! I filed a claim, and "the law tags were not good enough" the next one I filed, the same answer... I have made at least 50 calls checking on the status of our claim. And remember, time goes on... and it gets worse and worse! I am embarrassed for people to come in our lake house because the shape of the NEW furniture is horrible. I will not buy another piece of LANE furniture again. I even paid extra for an extended warranty on this furniture! The law tag that they require, is underneath one of the legs of the couch... I would have to remove the leg to take the picture that they are wanting!
Desired outcome: I want a refund, a store credit, and an apology. I want you to honor your warranty and not just try to wait me out and see if I give up. I spent about $800 in cash on this furniture.
Lane Home Furniture
-
Kazan gray recliner
Purchased a Kansan Gray rocker recliner from Big Lots he week before Christmas. Within a week the board that holds the springs on the front side of the recliner split in half making the chair unstable. After 2 months of runaround from big lots they will not replace the chair or refund my account. Poor quality and I am out $350! and a chair.

[email protected]
Desired outcome: replacement or refunded
Lane Home Furniture
-
Lane fandango brown couch
We had bought the Fandango couch (brown) about 6 years ago for our vacation home.We purchased it from Menards. It was used maybe 4 to 5 times a year. We became full time here now for the past year, now that the couch is sat on more it definitely has not held up at all. I was wondering if there are replacement cushions available as well as cushion covers.
Desired outcome: A new cushion and cover. I'm willing to pay.
Lane Home Furniture
-
Leather defect
I bought my red/brown leather sofa and love seat and received it in Nov. or Dec. 2020. Now 2022, It was a very bright day out and the sun came into the window directly on my sofa. All I could see were the seams on my sofa seats. The leather was wearing off of the seams. I have never had any leather sofa that I owned peel on the seams. The seams are bright red now! I now have racing strips on the seats of my sofa!

I tried to go through a warranty company, that I purchased when I bought the sofa, but they do not cover peeling of leather. I got a Big Denied. I am very protective of these two pieces and heartbroken to be in this mess. I have nowhere to turn. Can you please help me? I would like something that is not going to show wear, peel or leather come off of it.

Sorry the photos went on upside down.
This review was chosen algorithmically as the most valued customer feedback.
I purchased a love seat and couch 2 years ago from Menards item number Sku # 2735795 and Sku # 2735796 and I paid $399.00 for the couch and $349.00 for the love seat for Christmas in 2019. My previous set had lasted 15 years but this set only two years and it's starting to fall apart. The material is getting very think and separating and starting holes. I...
Read full review of Lane Home Furniture
Lane Home Furniture
-
Recliners
We purchased two recliners November, 2019. Both out of warranty. The metal bar that is attached to the side handle to raise the foot rest has snapped. In contacting Lane, I was given an email only to inquire into repairs and/or replacement parts; then I received a response saying essentially we have no sources for repair and no means for me to order parts.
I can provide original receipt for the chairs, a photo of the metal bar that snapped, tags that were provided, one of which might show the serial number.
Desired outcome: Means to order part
Lane Home Furniture
-
Grey chenille couch
I bought my couch at big lots in april. And now the back cushion is torn coming from the part that connects to the back of couch. I do not gave the tags or the receipt any more. This is unacceptable to me its not even a year old.. I would really appreciate this issue being solved. Noone should have to go thru this. I can not afford to run out and buy a new couch again. And i can not sew this to fix it. I have contacted big lits where i purchased this from they say to contact you. My email is [email protected]
Lane Home Furniture
-
Sofa- loveseat set
I hereby inform you that the sofa and loveseat set from its renowned Simmons brand that I bought at Universal furniture in the city of Kenner Louisiana in March 2020 I noticed that a few weeks ago the left arm of the loveseat was the sponge has sunk in and a hole can be seen in the center of the arm; which surprises me a lot because we are a couple of 60 and 66 years old and that we have made proper use of the furniture, so I ask you to apply the guarantee that you promote on your furniture, repairing it or changing the set. Thank you in advance for your attention to this problem. have a nice day. Mrs. Gloria Alvarado e-mail [email protected]
Desired outcome: Repair or change the set
Lane Home Furniture
-
50433br cuddler recliner shiloh granite finished size 51/h41/d40
Cable snapped after use from last thanksgiving to last night. Recliner now will not function. Is this cable easy to replace? Can you send me necessary parts? I am disabled but with proper parts maybe my son can figure out. Please send to Lance Maurer 804 Boulder Ridge Circle Hoover, AL 35244 My email is [email protected] Tel 205-6177386
Lane Home Furniture
-
4 pc sectional
Purchached from levine furnature, complained about pealing surface within 1 yr to no avail...Contacted united furn (mfg) to no avail...
This is a defective product... We use approx 5 mo of the yr... Fake leather is falling apart
Defective product
Desired outcome: need a replacement
Lane Home Furniture
-
Defective furniture
On 9/9/2016 we purchased at Sears, Miracle Motion Dual Power Loveseat with Console and Dual Power Couch by Simmons. Style # 2571440 Fabric & Color Leather Charcoal. We had issues from the day it was delivered. Sears did take care of some of the issues but then they closed.
On 1/11/2019 I emailed Customer Care at United Furniture Industries, Inc.
The loveseat has a side that is leaning to one side(frame issue) and won't completely close.
See email below...
The furniture has also started to peel and is a mess. They never replied to that issue.
We paid over $3000.00 for furniture that didn't even last 3 years.
We are an adult household with no misuse of the furniture. Just normal use.
https://www.lanefurniture.com/page/warranty-information
Lane Home Furniture
-
Simmons Furniture
Bought a Simmons sofa on 12/27/2020. It was delivered sometime in late February, (delivery people did not note the delivery date). It is now 4/16/2021 and the sofa material is already showing signs of wear, cushions are already breaking down, and most annoying is the fact that the cushions will not stay in place. they constantly move out and have to be pushed back in, and the center cushion that nobody sits on, moves out the fastest and drops onto the floor eventually.
Totally unacceptable.
Lane Home Furniture
-
Massaging recliner
We purchased 2 recliners November 25 2020 and the recliners been junk they clunk when you sit and rock in them plus you feel the boards and staples in the back fabric. Plus it feels like your sunken into the chair on one and the other chair sits ok but has started to do the same thing. I've talked with Jan Ford and the warranty Manager Joyce Coltharp and nothing has been done all I am told is they need more information yet I've sent everything that I have too them.
Desired outcome: New chairs or refund our money back
Lane Home Furniture
-
Simmons upholstery 50451-br-dms
The faux leather for this item bubbled up and is now peeling in strips. The material is not fit for furniture or this batch was defective. Both items we purchased four years ago and now need to be replaced. The items have not been abused or neglected as only two adults reside in the household. Salespeople from other businesses are aware of the problems with the material used and do not recommend it. This defective item should be replaced.
Desired outcome: Replace of re-cover.
Lane Home Furniture
-
Lane shiloh sofa
Only had this couch in my home for 12 days and the cushins are so flat it seems there are no cushins on the sofa. Not comfortable at all I will be returning it at soon as allowed. This sofa is more uncomfortable than our original. We v gone back to sitting on the broken one we had for years. I went to store and sat on the "sample" and it sat fine but the one that we got at home supposedly never sat on did not sit well at all .
Lane Home Furniture
-
3 way rocker recliner and sofa double motion miracle charcoal blm
Hi My Name is Juvy Villamar and I'm writing because we bought are furniture at sears last April 29, 2017. Sears told us that they can't do anything since the manufacturer warranty is over. So I just want to show it to you that our couch is barely use it and now it's starting to peeling off and it's really ugly and we are so dissappointed because we paid $1600 and it's only last for 2 years I know some people can easily buy a new one but the purpose of buying an expensive one is to last at least 5 to 7 years not 2 years. I hope you can able to do something with our couch.
You can reach me at [email protected] yahoo.com
Lane Home Furniture
-
hilltop tan pebble sofa
I purchased sofa and loveseat duo; My dogs toenail puncture a cushion and since then has torn more; I have called and LMM 3 times with NO ONE to return my call! I called 1-800-458-7212 ext 4217 with No avail.
I called today and could Not leave a message at all!
All I want is to INQUIRE if I can get a piece of material or replacement cushion for the "end " piece of my sofa.
I purchased this at Big Lots, and did not get warranty.
Information given to me by Big Lots in Louisville KY New Cut Rd.
Vendor # 910042
MFG: 204-03-9760A
Hilltop tan pepple sofa 1-800-458-7212 ext 4217.
Again NO one will return my communication!
Missy Ulfe
Cell 502-243-7671
I would be interested in purchasing a cushion or material to repair please call me back or email me at [email protected]

I want the opportunity to fix what my dog tore, I love the couch! Big Lots no longer sells this.
Lane Home Furniture
-
fake leather sectional recliner
Spent over $1000 on a sectional recliner thinking it was leather to have it start peeling and cracking after 3 years. Very very pissed off, now it's ready for the trash. It makes no sense to sell material that only last a few years. I need some type of compensation! Why use this type of material knowing the consumer is going to have problems after a short time?
We are here to help
16 years' experience in successful complaint resolution
Each complaint is handled individually by highly qualified experts
Honest and unbiased reviews
Last but not least, all our services are absolutely free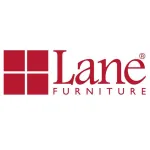 Lane Home Furniture contacts