Ashley HomeStore complaints
624
Ashley HomeStore
-
3 year in service program
I bought my entire house furniture about 14k worth, and I was advised to buy the j. Home service promising they cover wear and tear. IT DOES NOT. Each time I filed a case I was rejected saying "sorry we do not cover this" even tho the pamphlet says that they do. Eventually I received a $250 gift card that I was advised will be valid for a year! I went to purchase something today and guess what.. the voucher Was expired. I called customer service and once again "sorry there's nothing we can do about if" do not buy anything from this company it's a total joke!
Desired outcome: Get my $250 credit back, and make other buyers aware of the endless scams and unhelpful customer service
This review was chosen algorithmically as the most valued customer feedback.
I ordered a bedroom set and dining table on September 4, 2021. I was verbally told 8 to 12 weeks and was fine with that with supply chain issues. I got my financing secured and paid the required down amount and then am presented with a receipt that said all sales final and a paper that said delivery could run 36+ weeks. I am told to not worry about it...
Read full review of Ashley HomeStore
This review was chosen algorithmically as the most valued customer feedback.
We purchased a sofa in Jan 2020, 3 months later the frame broke in 2 spots. Due to COVID it took them months to come to "repair" it. They also tried to force me to use the warranty that was pushed on us to buy! (We were told it would cover EVERYTHING, We felt pressured and we were assured it would replace or refund any of the sofa if we were not happy with...
Read full review of Ashley HomeStore
This review was chosen algorithmically as the most valued customer feedback.
Purchased a bedroom set and dining room table in April 2022. Was told the items weren't currently in stocks but should be delivered in 5-7 weeks. We agreed that was a reasonable time to wait, paid in full and left. After 9 weeks, I called customer service and waited on the line for a out an hour. Requested a call back but never received one. Called again...
Read full review of Ashley HomeStore
Ashley HomeStore
-
DAMAGED Furniture & HORRIBLE Customer SERVICE & MGTMENT
7/7/2022 I do NOT recommend Ashley Furniture STORE in Fredericksburg, Va. They are a scam! Consumers BEWARE! If you are MILITARY do NOT make any purchases from this location and any other locations affiliate to this location. RUN because they do NOT have any integrity! They have horrible customer service, and their furniture is GARBAGE! We have been having issue with them for last 8-months. Regarding damaged furniture that was delivered to my house. We were told it would be replaced and to date 8-MONTHS LATER it has NOT been replaced and we have NOT received any return calls to date! We have been getting blown off, we left several messages and to date still have not received a response to our emails regarding the claim that was opened and allegedly filed with Riley Davis. We were informed by Jason Morgan 8-months who is (claiming to be a manager as they all have at this number) we do not have a claim in the system from Riley Davis "she was still waiting for photos from us" which is not true. I have all the emails to prove it. In addition, we were also informed during the conversation Riley no longer works there and we will have to start the process all over with him. I requested to speak to Thomasina Mills, auditor manager over deliveries, Tasha Tritter one of the head managers in their HQR office and the daughter of one of the CEOs or ANY other another supervisor. He then said he does not know who any of these people are though they all work in the HQR office in the same location. These is unacceptable! WE are paying for the furniture and the furniture protection plan. And can NOT get any assistance from ANYONE in person, by email, and leaving a voicemail. However, they are all over you when you're making a purchase after that nobody CARES AND know anything and are not approachable or willing to assistance to get the situation resolved. THEY HAVE YOUR MONEY AND THEIR COMMISSION ALREADY SO THEY DO NOT CARE! I contacted their HQ/CORPORATE office, since we were told this email will reach all higher up management, by phone, and sent emails, spoke the sales associate, one of the managers at the store where we made the purchase and they stated either they cannot help and were very stand offish, non-approachable or their favorite go to is you have to contact HQ/CORPORATE office as I already have countless times! With no resolve or communication! We are very frustrated because we have sent emails to their corporate office, left countless messages and this has been the worst customer service we have ever experienced. We are a military family and new to this area and will never spend another dime in Ashley furniture Stores or will we refer this franchise to anyone. The customer service is horrible, and the furniture is junk! We have been getting nothing but a run around since this purchase 8-momths ago. We have contacted the store/the sales associate (Fatima) and neither have been of any assistance to us. Blown off by them as well. Clearly it is all about the commission! NOT the customer and/or quality of customer service! We still have the damage furniture and have NOT to date been contacted from ANYONE! Very Dissatisfied Patrons!
Desired outcome: REPLACEMENT
This review was chosen algorithmically as the most valued customer feedback.
I'm a disabled female in San Diego, CA. On March 8, 2022 I entered into an agreement with Todd Wanek's Stoneledge Furniture dba Ashley Homestore at 7770 Miramar Road, San Diego, CA. Todd Wanek is using fraudulent business practices to operate a bait and switch scam. It's now July 2022 (4 months). I secured payment before Ashley's end of the contract wa...
Read full review of Ashley HomeStore
This review was chosen algorithmically as the most valued customer feedback.
Very slow delivery. We have ordered several items costing us around $10,000 since 5/14. Today is 7/8, but we received only three items. We are still missing 6-7 items. We went to speak with store manager twice. The only thing he did was blaming to the factory. Now we want to cancel on the items we have not received. The manager told us to pay 10%...
Read full review of Ashley HomeStore
This review was chosen algorithmically as the most valued customer feedback.
Hi Team, I have bought a bed from Ashley in November 2021. After multiple follow ups they finally delivered the bed with multiple issues like many cracks and chips on the bed, bed slate was bent and storage drawers were not of same color as the bed, stained mattress which we reported on the same day and were promised that all parts like drawer and slate...
Read full review of Ashley HomeStore
This review was chosen algorithmically as the most valued customer feedback.
Placed an order for 30,000.00 worth of furniture about the middle of last August 2021, it is now July 03 2022 and I still do not have my refund for about 20,000.00 worth of undelivered furniture, after getting sick of the wrong orders and returns I told them I would keep what was delivered please cancel the rest of the order and send me the refund, they...
Read full review of Ashley HomeStore
This review was chosen algorithmically as the most valued customer feedback.
Went to the store on April 8, 22 to look at countertop stools and king foundation wood frame. We were told by the sales agent Macalab Acosta that they have it in stock and will be deliver to us within the next week. Little did we know that he was quick to make a sales and lied to get us to buy their products only. Come to find out, our items will not be...
Read full review of Ashley HomeStore
Ashley HomeStore
-
I dindt receive my order
Kindly note that Ashly Home store in Canada dealt with me in very bad way. I bought my furniture and i insisted that i will move for new house at june 30, 2022 , so they have to make sure all the furniture will arrive before june 30,2022.

They confirmed all the furniture will be arrived before june 30, 2022.

Now they said it will not arrived till july 5.

I have family where should we sleep for 6 days?

The manager told me i will call you back but he didnt.. they dont care about us.

All my family will write very bad review against Ashly .

You have 2 choices

1: deliver the furniture before june 30,2022

2- pay the hotel rent for 6 days… till I receive the furniture.

I rent the current house as fully furnished..

while the new house is unfinished.

This the first and last time to deal with Ashly

I will also tell all my friends not to deal with Ashly any more..

Raheem

My phone number

[protected]
Ashley HomeStore
-
Patio chairs
Case #[protected] order number# [protected]

I ordered a package of patio furniture which came with 8 chairs. I only received 4 chairs.

1. If you look on your web site you will see that each order comes with 2 chairs

2. I had an order of 4 which = 8 chairs

3. If you look at what I paid it was over 2500 – do you really think 4 chairs would cost that much.

4. I have been dealing with this way to long!

I went to the store two weeks ago. The manager and another associate confirmed that I should have received 8 chairs.

1. The associate called me the next day and said she called the warehouse and found out that the chairs were unpacked and that the package had 2 chairs per package.

2. The warehouse was going to find out what happen to the other 2 orders (4) chairs that were missing.

3. Someone was going to call me to schedule the delivery – 2 weeks later and have not received a call.

I would like to have this resolved as soon as possible.
Desired outcome: Delivery of my 4 chairs that i paid for
This review was chosen algorithmically as the most valued customer feedback.
I purchased a pair of end tables for my living room, through a company called Cymax. Basically they're a middle man that sells Ashley furniture, along with others. They have a very clear policy that if something is damaged in shipping, they honor it and fix the situation. However of the actual furniture is damaged or inferior, Ashley has a 1 year warranty...
Read full review of Ashley HomeStore
This review was chosen algorithmically as the most valued customer feedback.
Worst place to get the furniture.They delivered our bed without legs and when we asked they told it will come in 10 business days now they are telling that it will come after 3 months. worst worst customer service i dont know why they want to deliver the bed without leg. So not sure will
Read full review of Ashley HomeStore
Ashley HomeStore
-
Couch loveseat and recliner
On Tuesday May 31st I had a couch loveseat and recliner delivered. My husband and i decided the furniture was too small for the large space so we wanted to return it. I called the store and was told I have to open a case and would be contacted in 24-48 hours. It is now June 5th and I have not heard from them and have since purchased new furniture that was already delivered. I just want to return this furniture not sure what the problem is. Ocala store employees are of no help.
Desired outcome: Pick up this furniture and return my money
This review was chosen algorithmically as the most valued customer feedback.
We purchased two leather (power reclining) love seats and two oversized leather (power reclining) chairs from Ashley Furniture. Shortly after purchase, they sounded like a freight train when reclining/retracting. After weeks of techs coming out with no resolution (was told the issue can NOT be fixed), we wanted a refund! Ashley wanted to replace all four...
Read full review of Ashley HomeStore
Ashley HomeStore
-
Extended warranty
We purchased a sectional in around may 202. We bought the extended warranty because the sales rep stated it covered cleaning and wear and tear we mentioned we had 6 kids. Now less than a year we called about couches cracking when we sit on certain areas and they need to be cleaned. Ashley furniture will not deal wit us and hung up twice they state we need to speak with the warranty department. The warranty department also denied our cleaning claim and wont even entertain the replacement guarantee. The cleaning claim was even denied. We spent about 4,00 on these couches and now were screwed, horrible, horrible customer service
Desired outcome: we want our couches replaced or money back for furniture or the warranty at least
This review was chosen algorithmically as the most valued customer feedback.
Placed order for 3 bedroom sets beginning of August 2021, it is now May 17 2022 and the order is still not filled so I told them enough is enough please credit me for the items I did not receive yet I am still waiting for them to add up the amount and issuing a credit, they have been using my money since August and I have never in my life of 70 year...
Read full review of Ashley HomeStore
Ashley HomeStore
-
Baskova leather sectional
Since purchasing the Ashley's Baskova leather sectional, my wife and have been very unsatisfied with the service and product thus far to the extent of submitting a formal complaint to your corporate office. From what we can gather, it seems that Ashley has sold us a used piece of furniture as if it was a new one.. On 6/18/2021 we visited Ashley Furniture in Springfield VA to pick out a new sectional for our home. At that time, I inquired about if there would be any delivery delays and was guaranteed that shipping delays have improved significantly from when the COVID pandemic closed everything down, and if purchased, it is very unlikely we would face any extended delays for delivery. 8 to 12 weeks was the promised wait time (invoiced no. [protected]) this meant that the latest delivery date would be 9/18/2021. This was not the case, understanding we were in unprecedented times both my wife and I were patient; however, we did not expect to be waiting over 5 additional months before receiving our furniture. The couch finally arrived on 2/22/2022; initially overjoyed and relieved that our purchase had finally arrived, the feeling was short lived. Within a week we began to discover several small but significant damages on the right arm facing loveseat (RAF) piece of the sectional. On 3/25/2022, I went back to Ashley in Springfield to report the issue- very receptive, and customer friendly they reported my claim and that same day informed me via email that they reviewed the pictures I showed/gave them and that they would be sending a replacement for the RAF loveseat. On 3/4/2022, two technicians came to inspect and replace the damage but upon them separating our sectional to inspect the damage, we discovered that the corner wedge and the loveseat was also damaged. Once they inspected all the pieces, they when to look at the replacement piece still in the truck and discovered that was also damaged, therefore nothing was exchanged or replaced that day. They took pictures of everything and informed me they would take this information back and someone would reach back out to me. On April 6, 2022, I received a call from Ashley stating that they would send parts out for the loveseat and once delivered, someone would come out to do an in-home repair. At that time, I asked them what about the rest of the pieces and they informed me that they weren't tracking any other pieces, I told them that 2 other pieces was reported along with the loveseat (total 3 pieces), the first being the RAF loveseat, then the corner wedge and loveseat when they sent their technician out. I told Ashley that I would send them the pictures of all the damages again. On 4/10/2022 I sent Ashley pictures of all the pieces with the damages associated with each one (I can send and/or forward the email I sent to Ashley). On or about April 14, 2022, I informed Ashley that I received the part for the loveseat that they intended to use for the in-home repair. On 4/29/2022 the technician arrived to do the repairs. I had to ask him if he was having a bad day because- the impression that was given off was he just didn't want to be there. I tried to ask and explain what was going on, but he wasn't aware of the history of my complaints or the full extent of what was articulated to me for the next steps. Either way he said he would take pictures of the other damage pieces and bring them back to Ashley. Additionally, once he pulled out the replacement part, he discovered that it had damages to it as well- he asked me if I still wanted him to do the repair from which I said no, because the piece would still be damaged. When he was leaving, I asked if he saw all the damages to each piece and what would be the resolution of the piece where the staples or nail was protruding out the back of the furniture, he just claimed that they would hammer anything down and the replacement part will cover all damage areas, so it didn't matter about the other area.
Desired outcome: I would like Ashley to either provide me a full refund ($3,200.00) for selling an obviously used or damage piece of furniture as new or replace their product with a new, undamaged one in an acceptable amount on time.
Ashley HomeStore
-
order number [protected] Customer service treatment
I ordered an online sofa set. I by accident put the wrong address on the delivery address. I immediately called to switch. I spoke to 8 people each time being put on hold for more than 1-2 hours each time. No one told me to cancel it. Three times they said it was fixed. Then 24 hours later it stated it was being delivered to the wrong address. I am now on hold again trying to cancel and i have been on for 30 minutes already to cancel after she told me she will fix it. Further one piece was being fed ex and they are claiming they cannot refund my money but i have to send it back. I have never had such terrible service. I am shocked at being treated so badly.

This was order number [protected]
Desired outcome: I would like a response. I want the ottoman piece refunded and not to have this be my problem.
We are here to help
16 years' experience in successful complaint resolution
Each complaint is handled individually by highly qualified experts
Honest and unbiased reviews
Last but not least, all our services are absolutely free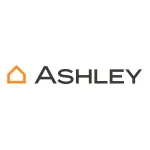 Ashley HomeStore contacts