This review was chosen algorithmically as the most valued customer feedback.
Good day, for months now i am trying to sort out issue with reimbursement of my booking that was canceled by the receptionist at Days Inn Destin FL. I have made a booking for March 11 via Orbitz, all fees were paid before my arrival to the hotel at 9PM. At the time receptionist informed that resort fees were not paid, despite showing her proof that $15...
Read full review
This review was chosen algorithmically as the most valued customer feedback.
booked this room because I was attending my induction into my Alma Maters Athletic Hall of Fame along with teammates. We were told to use the back door. The back door wasn't locked. We thought maybe they would lock it later in the evening. Turns out it's never locked. You can give it a good yank and you're in. The stairwell was filthy and so was our room...
Read full review
Days Inn
-
Room
Room was disgusting, coffee pot was dirty, shower head falling out of wall, bedroom window cant lock, heater falling apart. Wires didnt stay in tv right, not safe at all. My money was taken off my card even though I payed online.. Just ridiculous. Restaurant is only place there that was nice and clean, good workers there as well at the reataurant bar area.
Desired outcome: None....disappointed i ever went there.
Days Inn
-
Very dirty, no breakfast, no sanitation measures
Date: 3/5/22 - 3/6/22 Days Inn 12208 S Crater Rd, Petersburg, VA 23805

Stopped for the night. First room was smoking room, stinky and filthy. Had to scrub everything including light switches, lamps and tv remote - black. Asked to change room and got an attitude and was told "what do you expect with a smoking room". The other room smelled of mold and dust and was a Filthy dirty room. Someone's gloves were left in the bathroom. Outside dirty too garbage all over. No amenities. Not Days Inn quality and no way worth a $100 for the night.

We were exhausted from driving and had to scrub the room down. It was quiet which was the only redeeming factor. In the morning we saw that it was practically empty.
Desired outcome: I would like a refund
Days Inn
-
Heater was broke and blowing out cold air
HI

I stayed at the Days Inn modesto on 1312 McHenry Ave. Modesto CA 95350.

I booked 2 rooms under Julie Harms for 2/18/22

Confirmation # 82455ED055884 & 82455ED055849

Hotel ID# 02604.

I complained that the heater was broke and blowing cold air out.

I did not get much sleep as was shaking and cold in the room as the outside air temp was 35 degrees. I asked for an extra blanket but they did not have one.

I was told to talk to Johnnie the manager but she has not returned the 6 voice mails that I have left. I paid $98.35 and $138.24 respectfully,

If there is not some kind of compensation I will contact my attorney, Parker Stanbury Law Firm out of Los Angeles California. I was travelling with my 82 year old mother and the next morning we had NO hot water for our showers.

Please follow up at [email protected]
Desired outcome: Reversal of charges to my credit card
This review was chosen algorithmically as the most valued customer feedback.
First, I have been at the Days Inn of Buena Park CA 3 nights out of 7 that were prepaid. Never once has any employee asked if everything was ok ir if I needed anything. All that I have experienced was tyrants exercising their authority. One employee will give explicit instructions such as where the smoking area is located and once there another employee...
Read full review
This review was chosen algorithmically as the most valued customer feedback.
Reservations were made a week in advance for one night stay. They were told we would be traveling with our pet. Money was taken out of our bank account. We decided to stay an extra night. Again the hotel was called for an additional night. When we arrived the room my husband requested would not be ready until the next day, so we took another room for the...
Read full review
Days Inn
-
No hot water, dirty washcloths & air conditioner/heater broken
I checked in on 12/29/21. I took a shower and there was NO HOT WATER. It was after 2am so I was too tired to talk to anyone so went straight to bed. In the middle of the night I was a bit cold so tried to turn in the heat. It wasn't working. The next day I called the front desk and was told to try running the hot water for 15 minutes which I did and still NO HOT WATER. I was exhausted and fell asleep after that. When I woke up I called the front desk. Another worker was there. He apologized and told me to call the general manager the next morning at 9am and I could ask about being compensated and an inspector would be sent in the morning . I called this morning and was told by the initial worker I spoke to that "I never called to let them know". She argued with me and was very rude. She also said the general manager wasn't in til Monday nor any inspectors. At my insistence she called the general manager but never called me back til I called her back after 10am. She shared then that the general manager said he would give me back $25 if I left at 11am even though I inquired about a late checkout at noon. Most hotels have an one hour checkout allowance! So now she said my deposit of $25 wouldn't be returned if I checked out then AND I would only get the additional $25 for the inconvenience the general manager issued if it wasn't by then. THIS IS ALL EXTREMELY OUTRAGEOUS AND $25 WON'T DO. Please help!
Desired outcome: Proper Compensation
This review was chosen algorithmically as the most valued customer feedback.
Date: 12/18/21 We arrived from Avon Park FL around 1:00, there was a guy on the 2nd floor that looks like he was leaning on a giant trash can when in fact he was doing, what society calls the Heroin nod, where your head is slowly falling down in slow motion and believe me no one would ever be that close to a trash can unless they were on drugs. That should...
Read full review
This review was chosen algorithmically as the most valued customer feedback.
Miami 36ths treet location days inn of wyndam front office manager melinda tried to communicate with her, she cursed at me, threatened me, threatened my kids and then went on to threaten if I included her name in this post she would absolutely beat the sh (*t out of me lmao however, good thing I am not immune to ignorance as I would love to have the...
Read full review
This review was chosen algorithmically as the most valued customer feedback.
When I stayed at Day Inn in Rapid City SD I got bed bus. I told the manager. After that could get ahold him, by phone, by email, or in person. I just wanted my money back for my 1 night stay. I tried this for a couple of months. Since he refused to contact me back I filed with small claims court. I ended up with 12 bugs bites and 2 of them got really...
Read full review
Days Inn
-
Room standard below grade
My husband took me out for my birthday and staying away from home is a huge treat for us. We have stayed at days inn many times and always enjoyed our time. However, this wasn't one of those times. Our room was sub standard in cleanliness. I have photos of what looks like body hairs and urine in the bathroom floor I found the next morning in the light. Dust was thick on the furniture.. The bed old pain our rate was 173.00 with tax for what filth.
This review was chosen algorithmically as the most valued customer feedback.
Hi, We recently stayed in Days Inn by Wyndham Lockerbie Annandale Water on 18/08/2021. This hotel is not a good place to stay. We had a lots of issues found in a single night stay. 1. Towels in the room with yellow stain and smelly. Looks like poo. Reported to reception and she given us 2 towels and informed that that's the only towels available in that...
Read full review
Days Inn
-
The customer service
Still has yet to be resolved. Booked a room 6/26/21 stayed maybe 3 hours. Horrible experience the hall smelled like pee. Dark Hair all over the tub a cockroach to the stains. I feel I got ripped off. Since I didn't complain at the time unfortunately the hotel won't refund me. The supervisor inspected the room. This is unacceptable.. We had paid for a day to get some sleep we had been on the road all night couldn't sleep. Was in the room 3 hours max.
Desired outcome: Credit for my room.
This review was chosen algorithmically as the most valued customer feedback.
Days Inn at St. Louis of Westport is refusing to refund us even though we walked right out and checked out of the hotel. It was nasty-looked like it had been a crack hang out for more than 20 years. Nasty stains on everything, old cereal on the carpet. The kind of place you get bed bugs from. No one was at the front desk to help us. I called multiple time...
Read full review
Days Inn
-
racial profiling / roaches
The very diss satisfied previous customer, I checked into Day's Inn 3213 S. 79 Avenue Tulsa Oklahoma on May 21st 2021 I was on a business trip I set my bags in the room went to a business meeting upon returning to the room I found roaches in the room on the bed for the night stand I notified the front dest who place me in another room on Saturday night I returned to the hotel late another guess walking in to the hotel in front of me the desk clerk said hello to the person in front of me and then asked me if I was a guest of the hotel I replied yes show her my room card and continue to the elevators she followed me to the elevator requesting to know my room number I informed her that I had a key card and I was going to my room she continued requesting the room number Sunday morning a.m. I returned to the lobby and discuss what her why she needed to know my room number if I had a card key she replied that when people enter the hotel late they like to know your room number I explained to her she did not ask the customer in front of me his room number or to see his key I explained to her it looked like she was racially profiling and that I would report her to management as I did management assured me that if I kept the schedule's hotel stay for the next week of the 28th through the 30th she would give me a room discount and I would not be put in that situation again. On returning on the 28th checking in returning to the hotel room late Saturday night again I faced the same desk clerk with the same questions that I was assured it would not happen again I showed her my room key and continue to my room I returned to the lobby for a soda from the soda machine hotel guests were entering the hotel but as an African-American guests enter she asked him was he a guest in the hotel and could she see his room key and get his room number I went over and explain to her that she is profiling African-American because she asked non-of the other guess the same information with the roaches and the racial profiling I cannot continue to spend my money at your hotel chain.

Thank you

Donald White
[email protected]
214 5510523

Hello Mr. White,

I'm sorry for the inconvenience that you had with my front desk staff. We have a lot of people who try to enter the hotel who don't belong here so my desk agents are trained to stop everyone they do not recognize. To be able to verify the guest is indeed staying here they will ask for name and room number regardless if they are coming to visit someone or staying at the hotel. We cannot just go by a key card because anyone walking in from the outside may have one. Also if someone enters into the hotel that they do recognize as a guest, especially one they have checked in they will not stop and ask them again for details. These measures are to protect not only the guests but our staff as well.

--
Thanks,

Lanette Farmer
AGM Days Inn Tulsa
Phone 918.665.4242
Fax 918.665.4343
[email protected]
Days Inn
-
Very dirty smelled horrible
THIS WAS the worse hotel I have ever stay in. The staff was not friendly or helpful. Stated we have your money you can stay or go it don't matter to us. refused to give money back, so we had to stay. The bathroom was bad had fecal material on walls, toilets' would not flush. this was not like any other days inn that I have ever seen. Drop the hotel name or at least investigate.
Desired outcome: want my money back , Investigate
This review was chosen algorithmically as the most valued customer feedback.
Date: 5/22/2021 # 3177955894 I am a traveling nurse, booked this hotel over booking.com, wrong check in date, immediately called to rectify. Spoke to Helena who basically told me nobody was available, nothing she could do, too bad. She also stated booking was cancelled, however, when I checked on my app (booking.com) it was not. I then cancelled total...
Read full review
Days Inn
-
Good afternoon,
I am writing to complain about the service or lack thereof that we received in our recent one night stay. After driving all day and night, we opted to stop in at your hotel (Days Inn St. Augustine) for the night. Upon check in, we discovered that our neighbors had left their dog alone in the room to non stop barking at the window, we have ample video footage of this ordeal. We immediately walked over to the front desk to advise and request a new room where we were met with zero sympathy, and a basic "too bad, so sad attitude" from the personnel. The front desk refused to transfer us to another room and this is simply unacceptable. We paid to spend a peaceful night and get some sleep before hitting the road again in the early morning. Not only was nothing done about our imminent and immediate complaint, but the people next door continued to non stop scream and kicking of the shared room door until 4am. (I have video footage of this as well) . I would like to know how you wish to proceed before seeking an alternative solution.
Desired outcome: FULL REFUND
This review was chosen algorithmically as the most valued customer feedback.
It was advertised as nonsmoking room and upon entry the room smelled of stale cigarette smoke. I have lung problems and could not tolerate it. I want a full refund. Thank you for you attention in this matter. Confirmation # 2794443087 Montrose, Colorado
Read full review
We are here to help
16 years' experience in successful complaint resolution
Each complaint is handled individually by highly qualified experts
Honest and unbiased reviews
Last but not least, all our services are absolutely free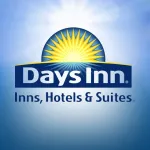 Days Inn contacts