Radisson Hotels complaints
72
Radisson Hotels
-
Stay at Radisson Blue Hotel Hamburg May 22, 2022
Radisson Rewards: 6015995110465059 Joel Duerr

I stayed with an important client at the Hamburg Hotel and I was appalled about the incompetency at checkin and checkout. The rooms very comfortable and clean; service basically inexisting. I just spoke with Ms. Pfeiffer at the Hamburg Hotel and "friendly" though not really capbable or willing to be helpful.

First point: Although I paid both rooms with cash (I have the receipts); I was still charged for one room on the Amex Card, which is in my profile.

Second point: In totally I spent one hour at the reception (check-in and check-out). At arrival my booking (with reservation number couldn't be retrieved; the late check-out (5 pm), which was confirmed by e-mail to me wasn't processed by the hotel.

At about 1 pm, when we returned to the hotel the keys didn't function anymore. I went down to the receptionn and this time I was told in rude way, this is standard and I didn't book "late check-out".

When checking out at 4.30 pm on Monday, it took two very friendly and polite youg staff members about 30 minutes to issue my invoices. The first invoice had the wrong rate (why if I had a reservation number, an e-mail with the correct amount?)

Finally, I got the correct invoices and paid in cash.

Now today when speaking with Ms. Pfeiffer, I was told that due to Corona, etc. and that they will brief again the staff at the reception. When I asked whether I will get any additional "benefit", credit, etc. for this mess... it seemed that Ms. Pfeiffer never heard about such things. She will take the double charge up with accounting but this may take till tomorrow... understaffed, Corona, etc.
Desired outcome: Correct the double charge on my Amex and reimburse at least 50 % of the bill
Radisson Hotels
-
Park Plaza London Waterloo
Park Plaza London Waterloo

6 Hercules Road, Lambeth,

London SE1 7DP

United Kingdom

To whom this may concern,

We have recently had a stay with your hotel, Park Plaza London Waterloo, on Friday 6th of May to Sunday the 8th of May. To say we are disappointed with the onsite manager is an understatement and the amount of stress caused by your staff's failure to communicate effectively and be proactive with the promise they have made. We had made a booking on the 30th of April 2022 with lastminute.com via there mystery deal and the hotel that was involved was Park Plaza London Waterloo. The amount paid to lastminute.com was £419.23.

We arrived into London late Friday (6/05/22) evening and proceeded to check in around 8.15pm. We were greeted by a young lady who neglected to inform us that our booking was not on the system and created one then and there – which we were only informed about when we were checking out and questioning the manager about the service provided – she then informed us we had a payment of £358.50 to pay. We informed her that we had already paid via lastminute.com and this is where the confusion begins. She tried to get her manager on duty but was unable to and told us to leave the hotel and come back later. We refused as we wanted to check in for the evening and put away our luggage. She then disappeared for a minute and returned saying that since the manager was unavailable we could check in and she would not take payment but follow up with this matter with her manager and sort it out for when we check out. She proceeded to give us the rundown of the hotel and checked us in. At no point was it communicated to us that our booking was never received from lastminute.com to the hotel when we checked in.

As we had received a confirmation email and had the payment taken from our account, we also offered this information freely and even forwarded on the confirmation email to the reception. They said they could not take the payment information we have as evidence – which is fair enough – but that they would get the manager to get in touch with lastminute.com to sort out the miscommunication.

Once we checked that evening, we had a lovely night. The next morning – Saturday 7th of May- we headed out around 10am to start our trip around London city. We had a jam packed day of adventures and we returned at 5.30pm to get ready for our evening out. We arrived back to the hotel and headed to our room (446) to find that we could not gain access.

We headed back down to reception to enquire what the problem was. We were then informed that it was because of an outstanding payment. We then proceeded to tell the reception attendant what we were told last night and they proceeded to get the on duty manager. The on duty manager was reasonable and informed us that this was the first time hearing about our issue – this means that the attendants from when we checked in, did in fact not pass on the issue to management to resolve. We proceeded to show the manager all our confirmation and payment from lastminute.com. She informed us that the only way for us to stay in the hotel for our second night and to gain access to our room was for them to take a deposit of £358.50. We only ended up agreeing as we were time sensitive. This amount was taken as a pending payment. She then proceeded to promise us she would get to the bottom of it and get in touch with lastminute.com and that it would be all sorted by the time we checked out in the morning.

At this point we are starting to get really frustrated as we have now wasted around about 30 minutes that evening trying to get to the bottom of this issue when we had places to be. After being allowed back into the hotel room where preceded to get ready for our evening out but we also called lastmnute.com to explain the situation to see if they can help at all. We got hold of them and they were surprised because everything on their end was correct. They could see both the payment and reservation. They informed us that they would contact the hotel and get it sorted. We finished getting ready and headed down to reception to let the manager know what was said on that phone call. She said that's great she will try getting in touch with them as well.

We had a lovely night and returned to the hotel with no more trouble. On Sunday 8th of May we proceeded to check out. When served by the reception we enquired to whether the matter has been sorted and if and when would the pending money would be released, as we weren't too keen to leave without getting confirmation of this happening, as we would have essentially been charged twice for our stay. She was very helpful and kind. She went to get the manager on charge as she was not too certain, as nothing was on file confirming that it had been sorted. At this time, the manager did not come over to speak to us about the issue, even though he was right there, he proceeded to pass the message through the reception attendant, which she informed us that there was nothing they could do for us and that we would need to get proof from lastminute.com in form of a email with invoice of payment. We chatted to her more as we were not certain what they needed and were confused and frustrated as the previous manager had stated it would be all worked out for our check out. She also stated that they had not received a call from lastminute.com.

We ended up saying that we'd go away and trying and get this invoice confirmation sent from lastminute.com to the hotel. We proceeded to call them and they were not helpful either as they said they could possibly get us an invoice/confirmation of payment within an hour. We asked them about whether they had made contact with the hotel about the confusion and they could not provide us an answer. We informed them that we had to pay a deposit as the hotel had no proof of payment and wouldn't accept our statement of payments. At this point we are both getting very frustrated as we have spent about an awful amount of time over our stay trying to sort this communication error out between these two companies. Lastminute.com finished the phone call by stating they would look into this further and send through that payment confirmation. At the time of writing this letter, it has yet to be received.

Once we got off the phone, we head back inside to speak to the manager on duty, as we wanted to see if and what the hotel could do for us. We were greeted by the same reception attendant who grabbed the manager for us. We were greeted by the manger not in the kindest manner and he was very abrupt with us. This was the first and only encounter with him. We proceeded to start telling what has been happening, and he interrupted and informed us that he already knew everything but we could repeat it if it made us feel better. We then explained everything that lastminute.com had said to us and asked if there was anything that the hotel could do to help us get this figured out. He proceeded to say that there is nothing the hotel can do, and that this is an issue with lastminute.com. He also stated that he could not contact reservations to get it sorted as they were closed on weekend and that we would just have to wait. This was the first time we are hearing that there is nothing the hotel could do and that the reservations was close for the weekend. Everyone else we talked to assured us that the hotel would help get it sorted for us. If this is indeed the case why was this, only mentioned at this point and not the day before when we had the exact conversation with a different manager twice, who said it could be sorted?

He also made a snide remark saying that we should have just booked with the hotel directly and this wouldn't have happened. Although that may be true this was our first time in London and wanted to experience a mystery deal that would allow us to explore an area we might not have originally. The comment was quite rude and unnecessary when we were already frustrated and upset at this situation. We asked again whether there was anything they could do to help us out, in which he became annoyed at our questions and proceed to tell us that it isn't the hotels problem it is ours and that we had to sort it with lastminute.com not them, that this was not something he could help us with and he didn't know what to tell us and would like to stop going around in circles. At no point did he offer any solutions or reassurance that this matter could be sorted.

I asked him about the pending payment that the hotel had taken. I was concerned about if they end up taking the money, whether we could get written confirmation that once lastminute.com provides the information about payment they have taken, that the pending transaction would be released, as it is a good sum of money and not something we'd like to lose. He stated that he could confirm that more than likely the pending payment would be released once the confirmation from lastminute.com was received and that we are worrying about nothing. We asked if he could put that in writing for us and he laughed and said no way would he do that.

At this point we were very frustrated and feeling like we have lost a chunk of money, as there was no reassurance that we would get that pending transaction back. The manager basically then disregarded us once again and said he has had enough of this conversation and wouldn't repeat himself.

We ended up leaving the hotel very frustrated, angry and upset as this experience has eaten most of our morning and really put a damper on our trip. We ended up not enjoying our morning and headed home early instead due to this experience.

We will just have to wait and see if this does indeed get sorted from either the hotel or lastminute.com but either way we will not being visiting again or using any of the hotels owned by your parent company Radisson Hotel Group nor will we be recommending any of these hotels to our friends and family. We will also be leaving a review on Trip advisor as the way management has handled this problem has been honestly the worst customer service we have ever received and not what you'd expected for a 4 star hotel. Even though the hotel amenities and room itself were lovely, the service was the real let down from the get go and the information provide from staff were conflicting and confusing. What would have been a lovely first trip to London has been spoiled.

Thank you for taking the time to read this and I hope that the management learns from this experience. I would advise that they need further training in customer service and empathy. I do apologise that no names were included we did not think to grab them at the time of each conversation.
Desired outcome: I hope that the lastminute.com reservation & payment is located and the pending payment taken from the hotel is reversed. Hopefully, the management team is provided more training in customer service, empathy, and conflict resolutions
Radisson Hotels
-
Parking
I checked in the Radisson Hotel in New Rochelle NY from May 4, 2022, through May 8, 2022, and was told there is a $5.00 parking fee. on May 5, 2022, I arrived back at the hotel around 8:00 pm and there was nowhere on the entire lot to park due to the Lounge inside the hotel having a special night. I went to the front desk and was told I needed to park a block away because of the guest for the Lounge was parked on the lot. The guest at the Lounge did not have to pay to park and I am scheduled to stay 4 nights and have to pay and could not find an empty space to park. I am totally upset with this Hotel.
Desired outcome: refund the parking fee
Radisson Hotels
-
Dirty rooms and rude staff room 308 april 22-23-2022
We stayed April 22-23-2022 The room 308 was filthy. The hotel needs to be updated, the halls smell, ice machine on 3rd floor does not work so you have to search for the one on the 1st floor. the staff was not friendly, no matter what you can not check in until 3pm. we drove 300 miles and did not want to go and walk around for 2 hours. The outside of the hotel looks great.
Desired outcome: Acknowledge you have issues with dirty room, ice machine not working, hallways that smell and bad customer service. I would love for you to tell me what you will do to earn my business back
Radisson Hotels
-
Bed bugs!!!
On April 7th, my daughter, mom, and myself checked into The country inn and suites by radisson in Savannah, ga. We woke up to multiple bed bug bites in both beds in our room. I went down to the desk and they moved us to another room. We did not sleep! Long story short, the Radisson is calling me a liar and won't refund me! I'm so mad! I want my money back Radisson. We are not liars and room 309 has bed bugs and no, we did not bring them with us! Do what's right!
Radisson Hotels
-
Country Inn & Suites By Radisson, Absecon, Galloway NJ (United States)
Went to location for a family vacation. Check in and day earlier and immediately went back to front desk and the hotel owner said if you don't like it check out. I have been charged a total of $613.24 on my bank card. I've been in contact with the Radisson since 4/9/22 with no resolution. My family and I had to sleep in the car for one night as the hotel was beyond unacceptable. Pictures show all but Radisson continues to say its under investigation with no empathy what's so ever
This review was chosen algorithmically as the most valued customer feedback.
Upon arriving to check in we and numerous others were told that the system was down and we could not check in. It had already been down for one hour. No one provided assurance it would be fixed. "I don't know" was the response when asked what the wait time would be. No one came out proactively to speak to us, offer water, coffee anything for our inconvenience.
Read full review
This review was chosen algorithmically as the most valued customer feedback.
Checked in: 26 Mar Checked out: 29 Mar We stayed for 2 days, and it was pleasant. So my partner and I decided to extend our stay and avail our "room upgrade" freebie. It was disappointing. First, the deluxe suite is similar to our standard room. Second, the air-conditioning did not work. We were told to wait for it for a couple of hours, then we raised a...
Read full review
Radisson Hotels
-
Breach of privacy at Radisson Blu Outer Ring Road, Marathahalli, Bengaluru
I am writing to you to report an incident of unlawful intrusion and breach of privacy infringing my right to safety by 2 of your staff members ( where, 1 was from housekeeping and another from in-room dining) on March 26, 2022 at around 7:30pm in my room #338 at Radisson Blu Outer Ring Road Marathalli, Bengaluru. I immediately informed the operation manager Mr. Kashif and front desk manager Mr. Ruturaj about the incident. I have also taken up the matter with the GM Mr. Rupam Dutta . The room was on DnD, however these 2 staff members barged inside my room unannounced while I was in my room alone lying on my bed in my comfort wear.

Such violation of privacy is totally unacceptable, and it is the hotel's responsibility to ensure safety of their guests. I have not got any response on the redressal mechanism the hotel will bring into place to avoid such incidents to happen in future. Also, I would like the hotel to compensate me for the mental trauma and embarrassment I had gone through.
Radisson Hotels
-
Dubai Media City Hotel
I was so disappointed with my stay. My friend Nicola booked the hotel for the location and the reputation of radisson blu. However instead of being like a star hotel the service we received was more like a star hotel.

1. Checkin (Abdul) gave us a double bed, we had requested and booked a twin bed room.

2. We left Nicola's car with valet parking on Fri night. When we retrieved the car on sat evening to go out the wing mirror was smashed and the hotel denied it. It was not damaged at all when we left it on Fri.

3. Abdul on reception refused to allow me to leave food (sandwich) in left luggage on sun.

The attitude and willingness to help, advice or accommodate us in any of the situations I mentioned was poor. My friend Nicola was told by reception that maybe the vibrations from the road had smashed her car wing mirror! I staff need retraining at the very least. WE will not stay again in radisson blu after our experience.

I am in particular complaining about the car being damaged. We left the car in good condition and we picked it up with damage. The valet parking said it wasn't him. Reception said they had checked car park cameras and it wasn't damaged with them. This is not true.
Desired outcome: I would like acknowledgment of the car being damaged and to have it paid to be repaired.
This review was chosen algorithmically as the most valued customer feedback.
I booked a reservation to Park Inn by Radisson Manchester City Centre for Sunday 20th - 21st March via booking.com. I was attending a concert at AO Arena Manchester. On arrival to check in at 9pm, my son went in to check us in to speed up the process. The receptionist started interrogating him, on my arrival she stated that I needed to pay additional £50...
Read full review
This review was chosen algorithmically as the most valued customer feedback.
I had left my cell phone at a restaurant the night of 11/3/21 and when I went back for it, the restaurant was closed. So I decided to get a cheap room at a close hotel in which I chose the Country Inn and Suites. I arrived shortly after midnight on 11/3/21 so I technically checked in around 12:05am on 11/4/21. I was greeted and got my room with no issue...
Read full review
Radisson Hotels
-
Country Inn & Suites Radisson Panjim
Dear Radisson Team,

Good Morning!

This may be a good morning to you but for us ( myself and my colleague ) it has been a pathetic stay , staying at your property in Panjim .

Rooms are not cleaned , hygienic and moreover the staff is not maintained .

1. Mr.Yash Patil – Room 206 ( No ventilation, uncleaned toilet seat which was cleaned afterwards, stains on bed sheet and pillow )

Room 404 ( after complaining was moved to this room , which stuffed with smell of chlorine and uncleaned toilet ) .

2. Mr.Anup Puthiyamadam – Room Nos 309 ( Irony was someone else was already sleeping in that )

Room 207( Post this was moved to this room , where it was dirty with wrappers and stale smell and dirt on the floor, and images attached )

Room 607 ( after facing soo much was moved to this room which smell full on chlorine)

We checked in yesterday 16/02/2022 at panjim property and to our surprise we were given uncleaned rooms . Also the room which was allotted someone was already sleeping in that( very unprofessional ) . washrooms are not hygienic (No hotwater is flowing , had to take shower by cold water and today I'm not doing good with my health)

When we complained to hotel staff they simply said , please adjust as the hotel is full . Is this an answer from Radisson people ?

We paid an amount of 11,000 INR per room ( in total two rooms ) for checkin 16/02/2022 and checkout 18/02/2022. ( in total 22,000 INR)

Is this the new standard of Radisson group ? is this how Radisson treats their customer.

I've been staying in various properties of Radisson (even in remote location of pantnagar,sidcul) but the stay was always hygienic and appreciable .

Kindly look into this matter and resolve with immediate effect. And definitely I will never recommend this property to any of my family, friends and colleague.

The rooms are not even worth of 1500 INR( atleast Local hotels have proper rooms) .

We would highly appreciate an refund or immediate relocation to some different property of Radisson in Goa .

Also I would like to highlight this issue with my Global Team from Krones Germany and stop all the booking with Radisson group worldwide for my service engineers which usually book the property for 1-2 months as & on when required.

I would appreciate an response in next 2 hours
Desired outcome: We not an mail simply denying that rooms are very clean and complete unprofessional reply . By sales Manager Rohit Borkar from Panjim location
Radisson Hotels
-
Country inn and suites
My family and I arrived at the Country Inn and Suites in Lawrenceville Ga for a two night stay Feb 4-6. around 3pm. Upon check in we were told we could not check in because the credit card machine was down. I was told to come back in an hour or pay with cash. The problem with that is we just drove 7 hours and were trying to get to a funeral. We didn't have an hour. We needed to get ready. I explained this to the woman at the front desk and her response was, either pay cash or go to another hotel. She even suggested a Hampton Inn up the street. She started to get an attitude. I booked this reservation on the website, my credit card information was on there, so I honestly didn't see what the problem was. I then proceeded to call customer service and got someone named Jay. Jay called the hotel and was told the same thing, so he said there was nothing he could do. Customer Service could do nothing? What I don't understand is if you know you have people coming in with a reservation, why no courtesy call to tell us we needed cash or given us time to book a reservation somewhere else? This was a very difficult trip to make, as I mentioned we were there for the funeral of a dear friend. I started to cry, it was embarrassing. No one tried to help. They just wanted us gone. Needless to say we ended up staying two nights at the competing Marriott Fairfield Inn and Suites. Thankfully they had the same King Suite we had originally booked with Country Inn.
Radisson Hotels
-
Stay at hotel
I stayed at the Country Inn and Suites in Port Charlotte Fl. the weekend of Jan 28th and 29th 2022.

1) Unfortunately the hot water throughout the hotel was broken which I was not informed about upon check in friday afternoon. I found out when my wife went to shower saturday morning . We suffered through it with extremely quick showers thinking tnat maybe everybody on site was depleting the available hot water.

This was not the case so when I checked out showering before a 20 hour drive home, I was informed that the hot water wasnt working at all weekend.

2) My bigger complaint lies in the manner I ve been treated by Hotel personel since I had checked out

I was given the manager's name and number as he was off that weekend. She told me he was contacted and to expect my call. Seven different times I have called that hotel and given 7 different lame excuses as to why he could not speak. Yesterday afternoon I spoke to a gentleman who refused to give his name and suggested I email Radison with "whatever my problem was".

he also refused to give me his manager's last name. His first name is Tony apparently.

This location gets listed as 3star accomodations in which I clearly paid 3star price. I've stayed there close to a dozen times as my daughters live a couple miles away but I d appreciate some customer satifaction for this disasterous two night stay before i ever consider a Radison hotel again

Thank You
Desired outcome: reimbursement for stay or future stays
Radisson Hotels
-
unauthorized credit card charge
I was charged for my room and I called to ask if they allowed pets. They said they did and nothing was mentioned about an extra charge when I I got there. I also looked on their website for this information, but it wasn't there. The hotel was Country Inn and Suites Knoxville.TN. I am very unhappy about this extra charge for which I didn't agree with.
Desired outcome: I would like the extra charge of $25.00 reimbursed on my credit card.
This review was chosen algorithmically as the most valued customer feedback.
The complaint started the 16/12/2021, it took until 04/01/2022 to even get a response from the manager, even whilst staying there. Staying during the 10 day Quarantine ASQ package We were told to use Line (likes whatsapp) even before we got to the Hotel and asked to add Park Plaza Soi 18 to Line whilst checking in via the nurse, yet 8 and 10 hour gap...
Read full review
Radisson Hotels
-
Best Rate Guarantee
I had a very bad experience with the Radisson Hotels chain, with the Best Price guarantee department. I found a booking with a lower rate on the third party website. I made a booking via Radisson hotels mobile application and it was overpriced. Best price guarantee department refused my claim because of the bed size which I didn't get during my stay and which hotel doesn't have (in the booking confirmation it was mentioned that I booked a king sized bed, but hotel only has queen size beds). I spent my time on conversation with the BRG representative and they just answer anything that coming out of their head (forgetting to send screenshot, sending the price from the different website from which I mentioned, etc). When I asked to give me the contact details of their manager or the place to write a complaint, they just ignored my questions. Means best price guarantee is a total lie and you pay bigger price for what you won't get.
Radisson Hotels
-
Harassment
Dear Sir,
We are staying along with our family at Country inn suites by radisson, candolim, Goa
We are staying in room no -112 and 114 in the name of Anuj Batra and yogi bhandari respectively.
Yesterday atleast 3 times the door key stopped working and despite of repeated requests the same was not resolved . It got more worse when we came at 4.00 am today and same problem was not at resolved.

Didnt expected at all such services from Property like Raddison .

It was really disgusting.

Yogi bhandari
M - 9815500590
Radisson Hotels
-
Reservations
Ms Shushma from reservations Team of
Dharamshala property of radisson asked me that you want to reserve or shall I cancel your booking upon my very simple request of asking about buffet services and upon my saying that your behaviour is very rude she disconnected the call .her tone was very arrogant and was full of disrespect for the customer .
I would like this to be dealt very seriously
We are here to help
16 years' experience in successful complaint resolution
Each complaint is handled individually by highly qualified experts
Honest and unbiased reviews
Last but not least, all our services are absolutely free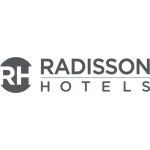 Radisson Hotels contacts