La Quinta Inns & Suites complaints
596
This review was chosen algorithmically as the most valued customer feedback.
We stayed for 3 nights and we just seen a $100.00 additional charge on our credit statement from the hotel. I called the hotel and was told that after we checked out they found toilet paper wrapped around the sprinkler head of our room. I asked why do they think we would do that and the reply was so we could smoke in the room. I told the person that neither...
Read full review of La Quinta Inns & Suites
La Quinta Inns & Suites
-
La Quinta in West Long Branch NJ
I am very upset and concerned with how this property handled our situation. Our AC broke in the middle of our stay from 8/6 - 8/7. We called the front desk more than once to ask if they could help us out or switch out room. Lets keep in mind AC is included in the price of the room which was $385 for one night. Additionally, NJ was in the height of a heat wave so it was close to 100 degrees. When we called the front desk, they said the only thing they can do was switch our room but we would have to pay for the price of the new room. I am outraged that the hotel would charge us for an entire new room when the AC was broken.

There was no way I was going to be charged another 385 to change my room so we stayed in our room. In the am, I went downstairs to speak to someone else at the front desk who was so rude wouldn't even look at me when I was explaining our frustrations. I stated that I felt we deserved some sort of compensation or reimbursement because the AC broke. To which the man at the front desk said you don't demand anything from me and walked away. I apologized that he interpreted what I was saying wrong but I was extremely frustrated and tired from not sleeping well because of how hot the room was. He just continued to ignore me. I felt so disrespected and that this hotel staff does not care about the guest at all. After speaking to the other hotel guests from the wedding and reading the reviews online, it is abundantly clear how much this hotel does not value their guests. The staff made myself and many other wedding guests feel very unwanted. I will NEVER stay in this hotel or at another La Quinta ever again because my experience was that bad. I will remain on high alert and cautious when booking any other Wyndam property again.
Desired outcome: I was hoping for some sort of reimbursement for the broken AC.
La Quinta Inns & Suites
-
Reimbursement expected after staying 3 days with no hot water
Hello, my stepdaughter and I stayed for 3 nights with no hot water at all, zero shower while we were there. Unacceptable. We were told by front desk we would be reimbursed $15/per person per night we stayed. That would be $90. They only reimbursed $45. I would like to get the rest reimbursed asap please. I've called two other times. One person told me it was $15 per night. Did not matter how many people and when I just called again they told me 15%. Nobody knows what the compensation is. My initial call to front desk was $15/pp per night and that's what I've been expecting otherwise I would have left the second I got there and got another hotel.

I have also asked twice for a manager to call me back to discuss and nobody has contacted me.
Desired outcome: Full reimbursement made ($45)
This review was chosen algorithmically as the most valued customer feedback.
We recently made a trip to Canada and stayed 4 nights in La Quinta Inns. We enjoy staying with you because we have 2 small dogs and find your hotels to be very nice. We spent 1 night in Sioux Falls, SD and 2 nights in Grand Forks and were very satisfied. Our last night 7/16/2022, was spent at the above hotel in Kansas City. It was considerably more...
Read full review of La Quinta Inns & Suites
La Quinta Inns & Suites
-
Screwups
My family and I stayed at one of your hotels and I must say how disgusted I am with this hotel and its services. An DAY ONE the front desk was rude and dismissive. Sometime around 5AM there was a man knocking on the door telling us we weren't supposed to be there so my mother had to walk BACK up to the front desk and show them not only her prove of purchase but also the cards she used to pay for the room. Upon return we all discovered roaches in the room, and even though pictures were taken we were still refused an even partial refund. To say this hotel was horrible is the biggest understatement. I'm warning any and all who read this DO NOT STAY AT THE LA QUINTA INN IN SHREVEPORT LOUISIANA.
Desired outcome: I would like a refund even if you are not able to give us a full one. We paid for two nights and only stayed once due to the roach issue
La Quinta Inns & Suites
-
Laquinta employee and laquinta letting homeland security and other security contractors felony stalk, harrass and provoke
I'm deaf in my left and suffering from a crippling disease ear and was illegally put on a Homeland Security Watch List. My wife and I didn't know that we couldn't smoke by the swimming pool and I couldn't hear what the employee was saying until she started screaming at the top of her lungs embarrassing my wife and I at the swimming pool after helping Homeland Security Felony Stalk on hartass my wife and I even Homeland Security Employee admitted that they and Hotel employees were Targeting my wife and I that I have on video along with other obvious Harrasment by Laquinta Hotel employee and may seek legal council over obvious Felony Stalking and Harrasment!
Desired outcome: My wife wants our money back because after being Stalked,Harrassed,Provoked and embarrassed in front of others we only stayed from 1PM to 4PM and left andvwent home after our vacation was ruined!
This review was chosen algorithmically as the most valued customer feedback.
I traveled from South Carolina to Denver, Colorado to see my dying brother. Due to the Stanley Cup, the La Quinta Inn in Lakewood was the only hotel that could accommodate my three night stay. Prior to my drive, I received a temporary card from my bank, because a new bank purchased my old bank. When I checked in, the card was declined due to it being a...
Read full review of La Quinta Inns & Suites
La Quinta Inns & Suites
-
Hotel experience
6-23-22 one night stay. the 4th floor smelled terrible, massive stains on the carpet right outside the elevator. bathroom towels were no longer white, more yellowish in color, only 2 big towels, one wash cloth for 2 people. no blanket on bed- only a few sheets. Breakfast was limited, food tasted weird, multiple missing condiments and when asked if there was any water, I was told no. No apple juice, the orange juice was rotten. No where safe to walk dogs- stickers everywhere outside. Asked for later check out, kept getting knocks on door- even before noon.
Desired outcome: have someone come clean up and make sure this hotel is getting run properly. A discount would be appreciated as I'm a rewards member. Very disappointed with this location.
This review was chosen algorithmically as the most valued customer feedback.
At 3 am the fire alarm was set off, by a very unsavory person unfortunately this person was also located right by our room screaming, yelling profanities. Not only was our sleep interrupted but my grandchildren age 5 & 6 were traumatized. After which it was difficult to get back to sleep. I contacted management all he had to say was basically it not hi...
Read full review of La Quinta Inns & Suites
La Quinta Inns & Suites
-
Awful stay
We stayed at La Quinta Tinley Park Il on 6/4/22. I booked 2 rooms (204 & 206) at this location for the pool and location of the event we were attending. At check-in we were told the pool area is closed. We proceed to our room to find light bulbs missing from several lamps (we asked for replacements but never got them), the toilet seat barely held on with one bolt, the tub stained with purple dye and no tub stopper to take a bath, sink was cracked, plaster/drywall falling apart in chunks, and the door had a huge gap that we could see into the hallway. In the morning we went down for breakfast to be told the juice machine was out of product or not working. This was a totally unacceptable experience from check-in to check-out
La Quinta Inns & Suites
-
Hotel staff and room
I booked a room for two days. I chose La Quinta Inn by Wyndham Queens (NYC) because it had included parking. When I went in to the front desk, I was told there was no parking available and I had to find my own. Clerk said I had to be there at a certain time to get the parking. This was not disclosed when booking. After finding my own paid parking, I checked in and went up to the room and found there was hair and bugs on the both queen beds. The whole building was unkept. I called and advised of the situation and the clerk said, "do you want a refund?". My family and I went downstairs, and the clerk had a different story when I asked for the refund. He said no credit or refund, nor did he try to make things right, like changing the room or even the sheets. We left and would like to be compensated.
This review was chosen algorithmically as the most valued customer feedback.
On May 22, 2022, we stayed at the Marysville La Quinta. We have stayed at many La Quinta's over the years and have never experienced what we did in the Marysville one. We really like the one in Lacey, WA as their motel is customer friendly and their staff so helpful and friendly. When we arrived in Marysville there were no luggage carts and the person at...
Read full review of La Quinta Inns & Suites
This review was chosen algorithmically as the most valued customer feedback.
I recently had a park-n-stay reservation arriving on Thursday evening May 19th, at the La Quinta Inn, 7815 Nicollet Ave, Bloomington, MN 55420. The hotel person was talking with someone sitting away from the check-in desk as I approached. It was clear that I was considered an interruption to this conversation; as I began to give my name etc., I wa...
Read full review of La Quinta Inns & Suites
La Quinta Inns & Suites
-
Front Desk….Franco
I reached out to La Quinta 4604 Madison Ave, Sacramento, CA [protected] to reserve a room for my husband and friend on May 23rd. They arrived early morning hours on the 24th and were driving a truck and trailer. They went inside to check in and returned back to vehicle to get their things and there were 3-4 men in the parking lot circling their vehicle and inquiring about what was inside. My husband was uncomfortable about the situation so decided not to stay at that location. I called to see about receiving a refund/partial refund and spoke with Franco and the front desk. After explaing the situation he accused me of being "judgemental" and "stereotyping" the people in his parking lot and that I "should be ashamed of myself". Mind you all I said was at 1:00 in the morning there were men very interested in our vehicle and trailer and they didn't feel confident to leave their property unattended. I was incredibly shocked and offended by his response. What horrible customer relations…I'm still interested in receiving a refund for the night not used at the hotel.
Desired outcome: Refund and training for Franco
La Quinta Inns & Suites
-
hotel room
I stayed at the LaQuinta in Harrisburg , Pa on Friday May 20 and Saturday May 21, 2022. I was there to attend a baseball tournament. My grandson and his entire team were staying there also.

The room i stayed in was 302. The room was very old and in need of an update. I found a used plastic cup on the floor when I got in and a stink bug on the window. Not a big deal. The room had a slight smoke smell. The first night I had no problem.

I was gone all day at the tournament on Saturday and arrived back to the room in time to shower and go to bed. As I was getting into bed at 10pm, I heard a strange noise. I looked to my left and saw something fly along the floor and land at the side of the bed. I ran to grab a towel and put it on top of what i thought was a bat. I went to call downstairs to the front desk and found no phone. I had to get dressed and go down to speak to someone. I rang the bell and had to wait for someone came to desk...it was about 1045pm. I told the man that I had a creature in my room and he asked if it was a bug. No, I said I thought it looked like a bat. He called someone to come to go to my room for the "insect" incident.

Well it did turn out be a bat. The person that came to collect the bat left and came back after a while with a dust pan and a fly swatter. Needless to say the bat got away and I was told I could have a new room if I wanted. It was after 11:30pm by this time and I gathered my things and moved to Rm 202. The man at the front desk offered me a water or soda for my inconvenience! I heard the men say that they thought it was the same bat that was seen on the second floor! He said it was a brown bat and would not hurt me! I do believe a bat flying around my bedroom is unacceptable! I stayed awake all night waiting for something else to happen (my friend had to have her room changed because of an ant infestation the same night) This hotel is in need of a complete upgrade.

I have photos of the bat. My phone number is [protected] Email is [protected]@aol.com Please contact me for any other info you need
La Quinta Inns & Suites
-
Reservations
I made reservations at the LaQuinta, Hayward, CA on May 17, 2022. It went ok, I had to repeat myself several times, but I thought when we were done all was good. I gave this young lady, my name which I spelled for her, then I gave her my Wyhndam Rewards ID number, along with the dates of our stay. When we were done I asked for an email confirmation, which I was told she would send it, again after I gave her my email address spelled out for her. Well today I found out that we won't need to stay as long as we were planning. I called the hotel, only to find out I didn't have any reservations under my name. But their was a David with a different last name, nothing close to mine, but with the same request that I asked for. I'm not sure where my credit card information went, since I had to read it to her twice. But I'm just wondering, what would have happened, if I showed up, thinking I have a reservation, I check in, they don't have my reservation and they have no rooms. Better yet, where did this young lady, put all my information? Is she going to use my credit card information? I understand, it's challenging, to find people willing to work, but is this what the customer's faced with? Employees with poor listening skills. Employees, that won't take the time to tell the customer they don't understand what is being said to them. Is this the way you want to run off customers? I would really like for someone to look into this and find out what did this young lady do with all my personal information and credit card I used to reserve this room? For anyone who may read this. I can not recommend the LaQuinta in Hayward, CA
Desired outcome: I would like to know what this employee did with all my information. Then provide some hands on training.
This review was chosen algorithmically as the most valued customer feedback.
i stayed at a laquinta in Merrillville,In and garbage down hallway of whole building...we get in room and no tv cord go to call front desk and cord is cut so no access we complain and are told many phones dont work but laquinta finds it funny to not fix things...go to breakfast in morning and fridge with yogurt is set on 50 degrees not at all a healthy temp...
Read full review of La Quinta Inns & Suites
La Quinta Inns & Suites
-
Hotel stay
I recently just stayed at the LA Quinta In and Suites in Bannockburn, IL. The stay was just horrible. There was garbage just thrown on the floor of the hotel all over. The elevator was gross and doesn't look like it was ever cleaned. There was black mold in the pool area and it was beyond disgusting. My sister also booked a room and she got double charged by a lot. They took an extra 200 out and when they went to talk to the front desk the lady there said there was nothing she could do. And threatened to call the cops cuz they were upset. I will never stay at this hotel ever again.
La Quinta Inns & Suites
-
Over charge rude customer service
My son stayed in hotel for one night and was charged 179.00 for hotel stay then an extra 225.00 for reservations. When I called to dispute this customer service was very rude and told they would only deal with him because it was on his card. I'm on his account because he is only 19 years of age. Needless to say I ended up having to go another route to get his money back. He never called reservations to set up stay and did everything personally at hotel. Do to the unfit manner I was dealt with through customer service we will never stay at a La Quinta Inn or any Wyndham Hotels again.
This review was chosen algorithmically as the most valued customer feedback.
Another manager accessed the company computer system and fraudulently used my employee identification without my knowledge and I was not there to prevent this from happening, cameras are everywhere and clearly showed him committing the criminal offense, I was terminated on the spot when I returned from my day off from work, for something I had know...
Read full review of La Quinta Inns & Suites
We are here to help
16 years' experience in successful complaint resolution
Each complaint is handled individually by highly qualified experts
Honest and unbiased reviews
Last but not least, all our services are absolutely free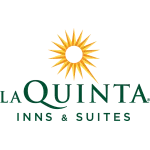 La Quinta Inns & Suites contacts