RIU Hotels & Resorts complaints
390
RIU Hotels & Resorts
-
complimentary voucher
hello, my name is Janie Landeros

I visited rui los cabos for a birthday in 2020 i received a complimentary voucher for a three night stay and i was never able to book them. I emailed numerous times and nobody ever got back to me. can someone help out with this . my voucher number is 0-5W2D2 . it had an experation day of 12/29/2021. but I have not have any luck with a response. my email address is [protected]@yahoo.com and my phone number is [protected].
Desired outcome: would like to book my nights in rui cancun or los cabos 11/10 - 11/14/2022
This review was chosen algorithmically as the most valued customer feedback.
We recently stayed at Rui Santa Fe in Cabo San Lucas. July 27- August 2 I have to say that we have stayed at many other resorts and this place needs to take a little more pride in their hotel and truly research and practice great customer service or go the extra mile to make a lasting impression for the right reasons. We arrived pretty late (11:30pm.ish...
Read full review of RIU Hotels & Resorts
This review was chosen algorithmically as the most valued customer feedback.
we stayed for 10 days from the 24/07/2022 as a couple, we picked this hotel as we have used Rui hotels in the past (Domincan) and also found them to be a good standard, and thought that you were guaranteed the same level of standard through out, the hotel was down as a 5*, the pool and area around the pools was not cleaned, the pool was very cloudy full of...
Read full review of RIU Hotels & Resorts
RIU Hotels & Resorts
-
Reception and service miserable
31 July at 11 pm

For 2 days they did not replenish our refrigerator as planned and at the end of the 3rd day we stayed in the room and realized that we did not have water, we call to the reception and explained that the water had not been refueled, the receptionist told me that we would immediately bring water but after 40 minutes of wait I call again and another receptionist told us that "we did not have room service and if you wanted water that you should come at the reception. It is unacceptable from a 5-star hotel 24h all include where we paid more than €2,500 for 7 days. We asked to make a claim and they told us that it was not possible today.
Desired outcome: I'd appreciate a response
This review was chosen algorithmically as the most valued customer feedback.
My name is Leopoldo Acosta jr. [protected]. . I had reserved 3 rooms for 6 people, 2 on each room at the Riu Palace Las Americas in Cancun. I called a week before the arrival date and asked if I needed to pay for it or wait until we got there. I was told its ok pay at check in. We arrived on June 23 which was our check in date, Were told sorry but they had...
Read full review of RIU Hotels & Resorts
RIU Hotels & Resorts
-
Overcharge and did not honor aaa & birthday discount at time of check in as promised
I received an email from the RIU saying that I should mention the email at the time of check to get a10% discount at the time of check in. I followed those instructions and the man at the desk said I would see the discount on my end. But I did not see it. I went back downstairs that day and spoke to the manager, Gabrielle. She said they do not do discounts onsite and she is unaware of any offers. Additionally, when I originally made the reservation over the phone they said I'd get a discount with my brothers AAA and to just present it when we checked in. I was unable to confirm that the AAA discount was applied as it did not show up on my receipt.

Our rooms were 1910 & 1911.

Our stay was June 18th - 22nd.
Desired outcome: Please refund the AAA discount and Birthday discount.
This review was chosen algorithmically as the most valued customer feedback.
My wife and daughter are staying at Hotel Riu Ocho Rios and have experienced couple off sleepless night due to abusive couple in the next apartment . My wife contacted the duty manager who was unable to move my wife or the abusive couple . Not good enough very poor services . Hotel Riu Ocho Rios
Read full review of RIU Hotels & Resorts
RIU Hotels & Resorts
-
Liar and poor business practice
My husband and I booked a vacation to celebrate our 15th anniversary. We had to cancel and before I authorized the cancellation, I was told that all hotel funds would be credited to original form of payment and airline credit would be given to me in a wallet for American Airlines so I could book my own flight. After the cancellation went through the story changed... I was told I'd have to book through Riu for future flights using the credit. This was not the agreement. Now, every call to them is over 1 hour, generally 2 hours, and a computer glitch ALWAYS occurs. Today I've been working with an agent for over an hour and get told there's a glitch. I want RIU to reimburse the full credit amount of my airline tickets = $2013.12, to my original form of payment. I could have booked my own flight in under 15 minutes... but now I've wasted an hour and then was hung up on. Now I'm waiting for a call back to schedule this flight. This is unacceptable. Please call me ASAP to get this resolved.

Regarding Itinerary # [protected]
Desired outcome: I want RIU to reimburse the full credit amount of my airline tickets = $2013.12, to my original form of payment
This review was chosen algorithmically as the most valued customer feedback.
On the afternoon of June the 8th, 2022 (Club Riu Negril) at approximately 1pm, my friend and myself were discussing the fact that my door (1131) was sticking on the floor of the room and was difficult to close. As we walked out to go to lunch, I discovered that the great door in front of the hallway, between the adjoining rooms of my friend and myself wa...
Read full review of RIU Hotels & Resorts
RIU Hotels & Resorts
-
Honeymoon Disaster
Stayed at the Riu Montego Bay for our honeymoon

We were given an upgraded room when we arrived, only to find out after a week of being there that the room was actually a quarantine room for Covid positive guests

Everyone else in the same block of rooms were in quarantine except for myself and my husband.

As a big company you would of thought that the staff would have a duty of care towards the guests.

We also had to put up with people smoking weed in areas that clearly stated no smoking, the staff turned a blind eye to this, and we had to keep moving to different areas around the pools to avoid passive smoking.

I'm not against smoking, but the staff should prompt guests to use designated smoking areas.

Our honeymoon was ruined, we had waited 2 years for it.
Desired outcome: I would like a refund so we can book a new honeymoon please.
RIU Hotels & Resorts
-
Reservations
I reserved TWO rooms in January and requested 4 double beds in each AND most importantly the rooms be closed together! I sent a reminder request March 1st. Needless to say NEITHER happened nor did the staff give a damn. They told me they may could change us the next day and would call to let us know either way the next morning. Of course that never happened! Food was mediocre. Basically cruise ship food. Would not take reservations for either of the separate restaurants. So it was pretty much buffet food all week! Ugh. Will never stay here again. Floors were very dirty and the first day after 5 minutes barefoot in the room the bottom of my feet were BLACK! Ridiculous!
Desired outcome: They could have given a partial refund at the least.
This review was chosen algorithmically as the most valued customer feedback.
Estuvimos en el Hotel Riu Vallarta en Nuevo Vallarta del 16 al 21 de Mayo pasado en la suite #7017 ubicada frente al mar. Hicimos la reservación directamente con ustedes. SuTaxi nos iba a recoger a la 1.30 pm para llevarnos al aeropuerto el sábado 21 de Mayo. Por lo que durante nuestra estancia el miércoles por la tarde fuimos a recepción a preguntar si se...
Read full review of RIU Hotels & Resorts
This review was chosen algorithmically as the most valued customer feedback.
I checked into your RIU Palace Tropical Bay hotel on March 31st, 2022, f0r a family reunion, Our group usually numbers between 20-30 persons. The family typically uses different hotels until we decided to start using the RIU group of hotels, In the two previous years, we stayed at RIU Negril. It started badly as the keys to the room did not work, I was let...
Read full review of RIU Hotels & Resorts
RIU Hotels & Resorts
-
Riu Negril
We are currently staying at Hotel Riu Negril in a suite. Unfortunately we left our key in our room and had to go to the front desk to request a new key. The employee Davion was extremely rude to my wife. He was questioning her "why" she left the key in the room and "what did you do with yours?" My wife said she accidentally left it in the room. He literally sighed at her and said "hold on." We are a family of 14 who is spending our holiday here. We are taking this holiday because my nephew, our grandson, our son, our cousin, and our brother died of leukemia this past year and he always wanted a Caribbean vacation. We have spent close to $30,000 at this resort to be treated the way he treated us. It is unfortunate. We don't want anything in return because we know someone might be "having a bad day". Even though we know it could be much worse. We feel an apology would not be out of line. Disappointed disappointed disappointed. Davion might need extra customer service training.
Desired outcome: Nothing. Nobody cared
RIU Hotels & Resorts
-
Riu Place Tropical Bay Resort Epic Disaster Vacation!
The vacation at the Riu Palace tropical Bay resort in Negril, Jamaica was a Epic disaster! We stayed there from May 7th- May 14th 2022. It all started with check in by not receiving the room that we had upgraded and paid for. We had to have our room changed to the one we paid for. The AC went out several days , bugs in the room, dirty sheets, water back up in the sink, no water for one day. After two face meetings with the assistant general manager Claudia Praiz and one with assistant general manager Luis Suarez absolutely nothing was done! They both are good at deflecting and not excepting responsibility for anything that was within the hotels responsibility! We had my 84 year old dad with us at this hotel as well as other family members and the whole trip was an epic disaster from the beginning till they end! I would not recommend this hotel to anyone and Managment that was left on duty in place of the general manager being on vacation are useless and don't care to solve and issues that arise that are within their control! And speaking with other guess at the pool they also experienced the same issues and this seems to be something that occurs at several of the hotels and properties they own! We will never stay at this property again and will not recommend it to anyone! I would like to be contacted and not a cut and paste response that I see on their website to respond to guest complaints! We had a total of 17 family members on this vacation and our stay was an Epic disaster and left us with unforgettable bad memories!
Desired outcome: To be contacted and resolved this epic disaster!
RIU Hotels & Resorts
-
Poor experience
I'm pretty upset with my stay. I went to your Riu palace las americana for my bachelor party on May 13th. I was extremely excited, but within 10 minutes of getting into my room, my knee was sliced open from broken glass on top of the living room table. I required 13 stitches and it ruined my entire trip. The resort's manager was great and took care of my medical expenses because it was the resort's fault for the incident. But I didn't enjoy any of your pools or do any site seeing because I couldn't walk long distances or get my leg wet. During my entire trip, I could only sit outside the pools. It was a fantastic resort and everything looked great but because there was a broken table that was overseen or neglected by staff resulting in my injury I couldn't enjoy the trip. I had planned on going back for my honeymoon in September but now I'm second guessing if I should because of how this trip went. I don't know if there is anything you can do to change that but it was a very disappointing bachelor party.
Desired outcome: not sure. I would like to go for another 4-day trip for my honeymoon in September because the resort would be amazing if this didn't happen
This review was chosen algorithmically as the most valued customer feedback.
On the evening of March 27, 2022 we returned to our room at the Hotel Riu Plaza Fisherman's Wharf and found that our room had been burglarized and the perpetrator had even left items, including shoes, a blanket and an elevator lock, behind. We reported the break-in to the desk, finding two other parties there who had their rooms robbed as well. The San...
Read full review of RIU Hotels & Resorts
RIU Hotels & Resorts
-
Rooms and service
I stayed at the Riu Ocho Rio from April10-14 I booked a family suite garden view, when I arrived they gave me 2 rooms that's not what I paid for ! The room was so stink smelled like mildew that I couldn't even stay in the room the first night. staff tried to clean it with No prevail. The food was horrible made me sick. I spoke to managers several times that did not to accommodate my family and I. When day of check out I never received the Covid test back had to wait for hours almost missed my ride to the airport which is 1 1/2 away. The staff didn't care everyone has attitude. I would never come back here and wouldn't recommend this place.
Desired outcome: Please round some money and an apology.
RIU Hotels & Resorts
-
Riu negril
My stay was April 6-11 ,April 10th night before before leaving the hotel I fell getting out of the shower, water leaking all over the floor , the incident was reported to the Nurse and report was taken, security was made aware I am Nurse as well. IT was a pretty hard fall I hit my head, I did refused transportation to hospital in Montegobay. Not sure of the expense and there health practice and if my insurance would be exceped I decided to wait until I reach home to follow up with my doctor . I was told at the front desk$ 45.00 to see the nurse to follow up with blood pressure check, since I have my health issue. She came to my room but she failed to do basic nurse practice I head my head no neurology checks done, no pupil check I had stoke in 6-28-21 so you can understand why I was afraid to travel to hospital.
Desired outcome: I would like to see floor matt/ rubber in the bathroom, those floor are like standing on ice when wet. water does leak on to the floor out of the shower
Do not agree with how my accident/fall was address hotel should taken responsibility this incident required ergent care
RIU Hotels & Resorts
-
Billing issue
I like to make a billing complain on my stay at Rui Hotel Cancun. Me and my guest where charge double for our stay. The reservation was on 3/24/2022- 3/28/2022 under my guest.

My guest check in first and paid the bill for both of us, but when I arrive I was told by the front desk I needed to paid even though my guest already paid the full amount. I was unaware our booking was already paid for and I paid them with my credit card.
Desired outcome: Please give me a full refund
We are here to help
16 years' experience in successful complaint resolution
Each complaint is handled individually by highly qualified experts
Honest and unbiased reviews
Last but not least, all our services are absolutely free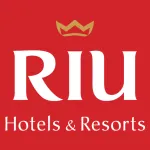 RIU Hotels & Resorts contacts