Newest Vodacom complaints
Poor service and staff lying
I went to one of your store in Ermelo for a special you were advertising for the ps5 we went in the lady said yes there is stock and she did order one when we followed up she said no there is no stock we can wait and cancel when we went in to the store and spoke to the manager Bronwyn she said the lady never even ordered or try to process our things and that there is no stock available 3 of my employees also did the special because I told them of it and now this all my family is vodacom because I tell all about you are the best and then this happens because of you're people and they smile and like it doesn't matter in my company this is not acceptable and I will tell every one about how you handle this this is truly pathetic
Desired outcome: I want someone to contact me with a solution so I can get my things as was promised
Network coverage
Rietspruit in Emalahleni is experiencing problems with the network. There's no network and it could be affected by the power outages and it takes time to recover. Not being able to make calls seems like a hazard as we won't be able to connect to police services in terms of an emergency. The network problem has been happening for a while now and it's starting to affect the whole place and surrounding areas.
Desired outcome: To get proper network coverage
Vodacom online service and delivery
I made a purchase on Vodacom online a week ago on Thursday 16 November, I don't mind waiting for delivery, but I didn't receive any confirmation that the purchase or contract was approved. I did receive a message saying someone will contact me within 24 hours and this did not happen. i contacted Vodacom daily starting Monday to try and find out about my contract and order, each time i was told my order was dispatched and will be delivered within the next day or two. its been a week and no delivery has been done. This morning i spoke to one of the agents and she informed me that my order hasn't been dispatched and will only be delivered next week. while i wouldn't have minded waiting for delivery, having repeatedly been told the wrong information is what bothers me. I was willing to collect my order from Vodacom, but the option is no longer valid.
Desired outcome: I'd appreciate a response regarding the misinformation that their agents provide and maybe include a collection option for product again or upon request.
Is Vodacom legit?
Vodacom earns 91% level of Trustworthiness
SAFETY NOTICE: ComplaintsBoard has analyzed Vodacom and determined that it has perfect credibility and is completely trustworthy, with a legitimacy rating of 91%.
We found clear and detailed contact information for Vodacom. The company provides a physical address, 8 phone numbers, and 2 emails, as well as 5 social media accounts. This demonstrates a commitment to customer service and transparency, which is a positive sign for building trust with customers.
Vodacom.co.za has a valid SSL certificate, which indicates that the website is secure and trustworthy. Look for the padlock icon in the browser and the "https" prefix in the URL to confirm that the website is using SSL.
Our scan shows Vodacom website is free from malware and phishing activities, which are types of online threats that can include viruses, worms, Trojan horses, ransomware, and other malicious code, as social engineering tactics used to trick users into sharing their personal information.
Vodacom.co.za has been deemed safe to visit, as it is protected by a cloud-based cybersecurity solution that uses the Domain Name System (DNS) to help protect networks from online threats.
Vodacom as a website that uses an external review system. While this can provide valuable feedback and insights, it's important to carefully evaluate the source of the reviews and take them with a grain of salt.
However ComplaintsBoard has detected that:
While Vodacom has a high level of trust, our investigation has revealed that the company's complaint resolution process is inadequate and ineffective. As a result, only 2% of 3920 complaints are resolved. The support team may have poor customer service skills, lack of training, or not be well-equipped to handle customer complaints.
We conducted a search on social media and found several negative reviews related to Vodacom. These reviews may indicate issues with the company's products, services, or customer support. It is important to thoroughly research the company and its offerings before making any purchases to avoid any potential risks.
Our Verdict: Vodacom is highly recommended company, but beware of poor customer service. Their 2% Resolve Complaints rating is a cause for concern. We advise using their services securely and reviewing complaints beforehand.
This review was chosen algorithmically as the most valued customer feedback.
Hi I took out a contract in Oct 2022 - Samsung Flip Z4, in March while on a call the device just went blank, I took it into Vodacom repair Centre and they advised that it's the LCD, there was no physical damage to the device, this was a fault on the phone. When I picked up the phone, I queried whether I would have this issue again and the guy advised that...
Read full review of Vodacom
This review was chosen algorithmically as the most valued customer feedback.
Good day, I hope this email finds you well, On the 7th of October I received an sms and email from Hammond Pole attorneys with regards to a Vodacom account that was in arrears. Because I had no Vodacom account in my name, I dismissed these communications. I received more emails later that weekend, and then decided to phone the attorneys. They were very...
Read full review of Vodacom
Contract early termination
I decided to pay off my outstanding contract amount, requested for a settlement statement from Vodacom which I received on the 29th and I was then advised to pay for the last debit order to run so that I won't have any outstanding amount left after the early termination. I did as I was told waited until the 4th as per advised and I settled the amount some month end money was debited from my account, and I don't understand why, and I am not going to pay for something that I don't understand.

this is affecting my credit score; I need it to be resolved as soon as possible. otherwise, I will have to escalate to my attorney to deal with Vodacom this is unacceptable.
Claimed loss: premature cancellation.
Desired outcome: I would love this issue to be resolved as soon as possible as it is affecting my credit score.
Scammers, Liars, Incorrect Billing, Staff members unequipped to conclude simple phone calls
"Avoid using abusive language and CAPTIAL letters" Goes to show how incompetent all of you are that you take offense to your own stupidity which led to consumers using the above, speaks volumes about how many of these actual complaints are resolved after it being lodged.

I have three contracts with your brainless company which I undoubtably regret. Recently I have upgraded one of my contracts and downgraded the other two and seemingly to my surprise, I should have prepared myself for the BS I received.

1st contract should amount to - R325

2nd contract - R250

3rd contract - R99

So now you can go and listen to all the calls I received and do a proper investigation before billing me incorrectly.

If this is not resolved regardless of your policy based on returning items before a period of time, I will take this to the ombudsman and copy in your CEO.

Contact number +[protected] - Tiffany Cornelson [protected]
Claimed loss: The loss would be on your side as I would not be paying until this is rectified.
Desired outcome: For someone to do their actual job and stop pushing it from pillar to post, the reputational risk you cause for a company that pays your salaries is unbelievable. You take no pride in anything JUST FIX IT
This review was chosen algorithmically as the most valued customer feedback.
On 07th February 2023 I phoned the Vodacom cancellations department because I was considering migrating to MTN with my two contracts which was due for upgrade. The consultant then told me they will put me on a month-to-month package at a discounted rate until I upgrade which I can cancel at anytime. I then received messages stating I was upgraded for 24...
Read full review of Vodacom
Roaming
I have had my number [protected] for 20 years and have always put roaming on when going overseas and sent an sms at 3months as advised and also topped my account up before the 6months was up, also as advised. This time my phone was disconnected and funnily enough your salesman at your Longbeach mall store remembers allocating my great number to "someone " Not only have I lost my number but also my credit. I have asked your salesman and looked on your website but have not been able to find ,in writing , the rules regarding roaming. Your comments regarding this asap would be appreciated before I take this further
Claimed loss: My number was priceless as I now have to let all my contacts know including having to change my number with all the companies that used my number to send me opt details. I have also lost the balance by way of your theft
Desired outcome: You look into who actually got my number and whether they are connected to your salesman which I suspect they are. Show me in writing in your terms and conditions the rules regarding roaming
Contract cancellation
I've been a contract customer of Vodacom since 1995 (28 years), and have for the past year been trying to cancel my contract via email. As I live in Malawi for the past 16 years, I don't get to South Africa that often. I'm 65 years old.

I am getting no response from any human at the emails listed, and in the mean time I'm being sent a bill (based on the expired contract, that I didn't renew, after numerous request to set my two remaining numbers 082 9234 *** and 082 921 3***to pay-as-you go numbers.

If I get any response at all, it is just to send me to another email address of another "department", and mostly end up with a email telling me to contact the help robot ( which is of no use in this instance at all)

I'm concerned that my numbers will be terminated and I have several software and banking applications relying on these contacts
Claimed loss: not relevant at present
Desired outcome: Vodacom to cease my contract, change number as requested to pay-as-you go
This review was chosen algorithmically as the most valued customer feedback.
My charger broke and needed replacement. My husband went into Vodacom Malelane due to the contract being in his Name HF van Rooyen - [protected] He did not have my phone, but the phone info was looked up by the sales guy on the system and we bought the Charger. when I opened the box the charger inside was to small I told my husband someone made a...
Read full review of Vodacom
Vodacom Contract Cancellation
I've tried to cancel my contract numerous times. I've called numerous times and finally sent an email. I've tried to stop the debit order. But none of the above resulted in being effective. When phoning again today, i was told that my number is blocked from phoning the cancellations department due to making too many phone calls to Vodacom! I am truly disgusted but this.
Desired outcome: I would like Vodacom to refund me and cancel my contract!
This review was chosen algorithmically as the most valued customer feedback.
I have handed my Lenovo Tablet 10 inch in for a screen replacement on the 13 Oct 2023 at Vodacom Vincent Park. When I handed it in I spoke to Freddy and asked him how long it will take more or less. He phoned the HO and find out about a screen, and they said that they will get stock in 3 days. He said to me that the tablet should be ready in about 5 - 6...
Read full review of Vodacom
Cancellation of Contract
I have tried twice to cancel the one contract. I phoned and spoke to a person she asks that i must hold on, after 10 minutes I was cut off. I phoned again to go through the same thing to cancel the contract, very rude women treated me if I am stupid, she refuses to cancel the contract.

What do I need to do to cancel a contract?

Why does Vodacom refuse to assist me to cancel the contract?
Desired outcome: I want to cancel my one contract
Slow internet speed on business fibre line
Service Request SR231025-602948

We complained and reported the slow speed on Monday 23 October 2023.

Since then I have been phoning daily but not getting any satisfaction from any one at the department / call centre.

We are on a 200mbs line and the speed varies from 0.6 to 48mbs.

We are running a business from here and are battling a lot.

They said on Friday 27/10 that a technician will call to make an appointment but no response yet. I phoned again today 30/10 and spoke to another call centre operator and he hung up the phone after a while getting impatient with us.

So no problem has been resolved in a week's time. Please let me know asap what are we suppose to do with this matter.

My number is [protected].. Company Dynamic Mesh Supplies
This review was chosen algorithmically as the most valued customer feedback.
It is quite astounding and disgraceful what type of unproffessional customer care, sales team and support agents vodacom employed, First, I have to waste my airtime and time to call their customer care and yet one gets no help and the sales team and support is worse no contact till now. I am a new customer who wants to take a phone deal contract with...
Read full review of Vodacom
Cancellations department ignoring requests for cancellation quotation
I requested cancellation requests from a senior manager at @Vodacom, in the cancellations department. Date: 10 October 2023. Follow ups between and last one on 24 October 2023.

The request was for 4 cancellations of 4 distinct "Child" numbers to my main account.

Only quotation for one of the four numbers received on 19 October (9 days after request).

The other three quotations have not been received after 15 days yet.

It is shockingly poor service if such simple requests cannot be done within one day.
Desired outcome: @Vodacom provide me with an email address where I can reach the managing director to highlight to him why i shall bring my association with Vodacom to an end.
1. @Vodacom uses telephone marketers to do upgrades, promising more data for lower cost. Instead of replacing existing services, @Vodacom then proceeds to bill for both services. If you then wishes to rectify the situation by cancelling, the helpline operators say that you have to pay contract breaking penalties.

2. @Vodacom does not show any email address for complaints on their website; thus forcing you into an inefficient customer care telephone line system. That system cost me more than 3 hours communication time in three seorate telephone calls.

the second problem exacerbate the first issue, in the sense that even if you do wade your way through a telephone complaint, you as customer have no proof of the conversation.
This review was chosen algorithmically as the most valued customer feedback.
Hi I am really angry at the service that i have experienced at Vodacom. I received a call from a Vodacom agent last month who misled me on record saying that Vodacom acknowledges that i am paying a lot of money on a small package and that Vodacom is updating packages for most of their customers. I was on a smart small package (which is what i could...
Read full review of Vodacom and 1 comment
This review was chosen algorithmically as the most valued customer feedback.
Having a service provided by this company is an absolute nightmare and their incompetent support team is even worse! What a of pathetic bunch. This is the second time in 2023 where my Fibre services get cancelled without my consent nor knowledge NOR AN EXPLANATION! I raised my concerns and issues with the SM team and they blatantly ignored them. I am not...
Read full review of Vodacom
Cellphone Contract
On the 13/10/2023 my application was approved and i was told that the Confirmations department was going to call me within 48 hours to verify me and then have my cell phone delivered to me. Today its Wednesday the confirmations department keeps calling me on numbers i no longer use iv tried to tell the agents at vodacom that the number they calling are no longer in service and i have a new number that i registered with and is registered under my name but no one seems to be taking me seriously at Vodacom. The number i registered with was 068 Number. This is purely unacceptable because now im sitting and still waiting for a call from the Confirmations Department and still waiting for my cell phone to be delivered. I lost all hope with Vodacom Such poor Service.
Desired outcome: I want my cellphone to be delivered and the confirmations Department should call me on the Right number instead of calling me on numbers i use to use in 2015 OR 2016. [protected]
Collect Your Trust Badge
Be recognized for outstanding customer service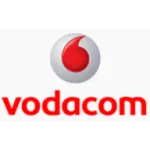 Vodacom

contacts
We are here to help
19 years' experience in successful complaint resolution
Each complaint is handled individually by highly qualified experts
Honest and unbiased reviews
Last but not least, all our services are absolutely free