Vodacom
-
Customer service False information bad fibre deals
I have experienced a similar grievance. I completed fibre application. I cancelled my existing lte subscription with another provider because I was told in 14- 22 days I wil have fibre up Nd running... vodacom sent me an interim lte device. Which I used free for a month that was the deal in which time my fibre was to be installed. A month later no fibre now I'm paying a ridiculous price for lte because the vodacom sales team mis lead me telling my I wil have fibre in 21 days and nothing since infact to my shock when I called metro fibre we not even live yet.. the numerous calls I have made to vodacom not one manager has called me. I have sent emails made phone calls but everyone passes the buck to the next person because they are well aware of the misleading information. Service is truly pathetic

I HAVE ATTACHED SOME OF MY CALL LOG
Desired outcome: A manager to contact me
This review was chosen algorithmically as the most valued customer feedback.
We had good service for more than 15 years with vodacom. But the last 3 years i'm very very disappointed with their service. 3 years ago someone submit fraud on our names and id vodacom let them open an open line account on out name. Everymonth we pay our lines not the fraud line while they working on it they cut our phones every month. So for almost 6...
Read full review of Vodacom
Vodacom
-
Non supply of fibre
Dear Sirs,
Mrs B Lovemore - ID [protected] - fibre application
I applied in September 2020 for a Fibre line, the 1st application was declined as I had an outstanding account, seeing that I am a debit order client this is impossible, but nevertheless, I persevered. Then I was informed that I had applied for a fibre installation through Vumatel and that Vodacom no longer uses their services. So another sales order was completed through Metrofire. Metrofibre installed the Vodacom router and a request was sent to Vodacom to activate the service on the 13th December, SR [protected] I have never received feedback on this request even though it had been escalated numerous times.
Due to the ongoing non-supply I canceled the Fibre lite on the 22 February giving 1 Months notice from 1 March to 31 March 2021. This service was cut off on the 1st March, and I was billed for the month of March for R899.00. No one has been able to explain why this happened and I have requested a refund of this amount with no result or feedback the application for the refund is SR [protected], no response as yet.
Due the shoddy service I wish to claim a refund for 2 months January and February 2021 of R899.00 per month due to the noninstallation of the Fibre line.
Yours faithfully
Mrs B Lovemore
Desired outcome: Refund of debits taken fraudulently for services not supplied.
Vodacom
-
Fibre
My Fibre has been down for 6 days; Vodacom refused to lodge an issue until Wed quoting an outrage when anyone would have seen that it can not be the case due to start date of issue. When calling customer care, the call is answered with babies crying in the background and people having parties at home that you can't get attention nor hear anything. It is impossible to speak to anyone of authority
Desired outcome: Get Fibre fixed; Speak to a manager
Vodacom
-
Pre mature cancellation Vodacom Account
I applied to Vodacom to cancel my Vodacom contract. I received a quote on 2 February and 3 February 2021 respectively to the full amount of R13818.02. The Payment of the account in full was done at the Vodacom Shop and were receipts issued.

This cancellation was provided to Vodacom on 4 February 2021, however the complaint is now that Vodacom is denying the existence of this cancellation and are playing around to confirm that indeed this cancellation is affected.
Numerous calls were made on request to establish if the transaction was finalized.
Calls to the Cancellation and Back office has become a serious farce as this is only becoming a silly game while all proof is in the hands of Vodacom. All calls made to this Company is also on record but are call Centre staff not willing to backtrack and confirm the calls made.

It seems that this Company is not executing its responsibility and is the customer now held ransom because none of the offices in Vodacom Head Office can assist or resolve this matter in this regard.
Desired outcome: Cancel the account as was requested
Vodacom
-
New phone issues
Disgusted by the service received at vodacom. I purchased a new contract which firstly was delayed, I handed the phone to the store within 7days. It was heating up and the phones battery life doesn't even last half the day even if you not using it.

Very unhelpful and pathetic service. I have been with vodacom for 11 years now.

I am now using a reject phone which I am paying full price for 24 months for.
Desired outcome: I want a new phone
This review was chosen algorithmically as the most valued customer feedback.
On or about Tuesday 16 March 2021 at about 5pm, a Vodacom Sales person or Vodacom authorized salesperson/company called me from [protected] offering a fibre connectivity promotion of 100 MB download speed/50 MB upload speed with unlimited uncapped (2500 GB) and contention ratio 1:1 for a monthly price of R999. I said that it sounded good and I would like...
Read full review of Vodacom
Vodacom
-
Dishonest, Disreputable & unprofessional about services rendered- cancel my application
CANCEL MY APPLICATION- I WILL NOT PAY VODACOM FOR THEIR INCOMPETENCE

I have REPEATEDLY REPEATEDLY REPEATEDLY REPEATEDLY REPEATEDLY REPEATEDLY REPEATEDLY REPEATEDLY (I hope that was exhausting to read because that's how many times I called Vodacom) called customer services to query my connection since microfibre has been installed on 5/03/2021 and they gave me their word that I will have to wait 48HOURS MAXIMUM to be connected and already 20 DAYS (960HOURS ) HAVE PASSED SINCE I HAVE BEEN WAITING FOR ACTIVATION.

3 WORK ORDERS HAVE BEEN ARRANGED THROUGH CUSTOMER CARE & NO TECHNICIAN COMES THROUGH!

I have suffered tremendous losses due to Vodacoms negligence and incompetence as I have been sitting without internet - I HOPE I CAN BE COMPENSATED
Desired outcome: CANCEL WITH COMPENSATION!!!!!!!
Vodacom
-
Fibre Internet and Billing
Good day Vodacom,

I am writing this mail with a heavy heart. I have been a loyal vodacom customer for a long time now with 3 cellphone contracts.
They recently installed Fibre in my are in the Reeds, Centurion. One of the vodacom resellers or sales person came to my gate and asked me if I wanted Fibre.
I do not know the name of the person. But I explicitly told him that I already have Rain 5G and getting speeds over 200Mbps for R999, So I cannot afford to also
pay for Fibre internet untill I cancelled my 5G. So the person told me that I can use the fibre for a month for free and measure the performance compared to the Rain 5G.
After the month I can cancel and give back the router. This is what I was told by the person. There are other ISP's oferring 2 or even 3 months free Fibre.

So my router was delivered and someone from Metro fibre came to connect my fibre line with the main line and my fibre service was active from 14 February 2021.

I used the fibre for the rest of February and then unpugged the router and ont device before I used it for a month.

I called Vdc to find out when my free month would stop and to make sure that I still get a month of free Fibre.
REF number SR210301-266473 logged on 01/03/2021

Details
Request type:Incident
Source:Phone
Resolution date:06/03/2021
Logged by:Kurt Wilson
Contact Person:KOBUS VILJOEN
Description:Good day Customer called to advise that when the sales people came around to sell the fibre they said he would get 1 month free on the fibre. The only reason the customer took the fibre was because of that. Customer wants to get the 1month free as he still has other wifi that he needs to cancel. Please urgently assist as there is no discount loaded. Name & Surname: KOBUS VILJOEN Contact #: [protected] Sales Order: SO210111-351423 Solution ID: S21019812448 Infrastructure: Metrofibre Serial: 485754438E4D84A2 Address: 19 VERSVELD STREET THE REEDS CENTURION Gauteng
Comment:FTTH Billing, Discount not loaded

The ticket was closed saying there was no discount on the account

05/03/2021SR210301-266473 "Good day KOBUS VILJOEN As per the attached agreement, the fibre line and contractual agreement does not include a 1 month discount.
We are unable to load a discount if no discount line item is present on the system and if the discount was not included in the sales order.
Kindly provide us with the agreement that includes the 1 month discount. Regards Kurt Wilson Vodacom Fibre "

I do not have the details of the sales order or agreement. The sales person just asked for my id. I did not even give bank details because I was not sure that I will keep the Fibre
after trying it for the month.

I called about this discount issue again a few times and finally one to manage to speak to someone who sent me my invoice. This was the 1st invoice I received and I noticed that
I was being billed pro rata for Feb and there was no free month as was being promised to me by the reseller at my gate. I also noticed that I was being billed for the month of March
and I have not even used the service in March 2021.

I made a point to call in on 10th of March before my 30 days month free that I assumed started on 15Feb. According to me a month free would be from the date the service was active on
15 FEb untill 15 March. After calling Vodacom again, I told them that I would like to cancel as I was under the impression that I had a month of free Fibre.

Below is the cancellation request I logged on 10 Mar 2021

SR Number SR210310-310734
Abstract FTTH Cancellation, Financial Difficulty
Status Pending
Status Reason Cancel - Awaiting Signed Docs
Opened [protected]:50:21 AM
Area FTTH Cancellation
Priority
Customer KOBUS VILJOEN
Site OWNER (ZE2101-17041)

Then I was sent a cancellation quote for the router of R1490.52

I do not mind paying the R438.16 exc vat for the 2 weeks in Feb even though I was being promised to get a month free.

But I cannot pay the R1007 for the month of March which I did not even use the Fibre as I was still waiting for my query I logged to by solved.
And I also cannot afford to pay the cancellation quote of the router. I do not care to keep the router, I can gladly return it as it has barely been used. only 2 weeks.

I would really appreciate it if Vodacom can somehow accomodate me in this matter.

Currently I have to pay R3002.16 for using your Fibre service for 14 days. You are welcome to check my usage and if I infact used it in March.

I understand that I have to pay for the usage of Feb pro rata and I will pay that, but why should I have to pay for the month of March and have not used it all.
Also is there no other way that I can rather send back the router to VDC?

At this moment I will be force to go to ICASA, and I do not really want to, but I cannot pay all that money for a service that I did not use and the sales person told me I have a month
free and can return the device. I did not know I will have to pay for the device.

Regards
Kobus VILJOEN
[protected]@gmail.com
[protected]
Desired outcome: To only pay for Feb month when I used the service
This review was chosen algorithmically as the most valued customer feedback.
[protected] Gabriel Netto I3729109-7 My account has been suspended. In August 2020 I was charged for fiber which I did NOT request. When the email came through stating the charge I immediately sent an email saying did not request it and it must be canceled. I then received an email 20 August 2020 confirming it was canceled. In November 2020 I was charged...
Read full review of Vodacom
Vodacom
-
Upgrades
I am so tried of struggling with you online upgrade systems its unbelievable. This is now the 4th time in a row (so 8 years ongoing) that I get an error when trying to go to online upgrade saying there is a problem with the account linked to this number and to call 082 135

Calling this number today resulted in me being transferred 6 times to different departments of which nobody could help me with my account issue, everyone very willing to help with telephonic upgrade but that is not my issue, I want my issue with online upgrades resolved.

Who can I contact to sort this out?

Regards,

Laurence
Desired outcome: Fix my account
Vodacom
-
Service
I requested to have my banking details changed in January, via telephone and numerous emails. I eventually enlisted a friend at Vodacom, who has nothing to do with client service, and he requested two different colleagues to assist. The one, after I had to chase him up, said its not for his department, the other requested another list of documents which I supplied, (I received a lesser list in January after I called). I have been a customer since the 90s and have mobile, data, fiber and wifi services with Vodacom. This is atrocious service. Really, how difficult can it be?
Desired outcome: Change the banking details as requested
Vodacom
-
vodacom
Name is Beatrice Molubi
I have accidentally purchase airtime that amount to R707.00 with my capitec banking app to my Vodacom numbers [protected] .

I wasn't aware of the amount I then purchase Vodacom all networks for 12 as do that daily.

I only notice later when I check the message that I purchase the airtime for 707.00 .

I then called Vodacom customer care to ask them if they can't reverse the airtime .
I spoke to Herbert who refuse to give me his surname, he told me that they can't reverse the airtime I must sell it to people close to me .
They could only reverse if I didn't purchase the that 60 minutes all network .

I then request to talk to the manager whom I was told she will call me at the later stage .
She called but just to tell me that they can't assist me .she didn't show any interest of assisting,
I then asked her to give the contact of their account department she said she can't I need to send an email to request it .

I desperately need to reverse this, it was a mistake .
I believe that if they can check my record they will see all my transaction and understand I do recharge almost daily but the highest amount purchase was 40.

Regards
Beatrice Molubi
[protected]
[protected]
Desired outcome: get my money back
Vodacom
-
Fibrr
Canceled my vodacom fibre request before beieng connected and before receiving the router vodacom is now illegally holding my isp hostage and i can now not use another provider until they decide to release it, i have 2 recordings of agents saying it is released and email to confirm will follow and i also have 2 recordings of agents a few days after that saying no cancelation has been logged
Desired outcome: Release isp
This review was chosen algorithmically as the most valued customer feedback.
Vodacom originally signed me up for a Vodacom Fiber contract with Metro fiber for the amount of R604.00. They signed me up in Dispatch and then again at my house. After a while, 3 new agents arrived at my house with new forms I need to sign because Metro fiber would not be available now and I need to wait, or change to Frogfoot for a more expensive option...
Read full review of Vodacom
This review was chosen algorithmically as the most valued customer feedback.
I've complained as many others have regarding signal in the area yet its constantly ignored. Just like the ANC, Useless [censored]s. There is a site down or data and calls are not operating properly in Chartwell N to Broadacer's Signal is low and calls are not able to be made properly and data more often running on GPRS Wake up VODACOM IDIOTS
Read full review of Vodacom
Vodacom
-
Sharing cellphone number
Vodacom gave me a number of a business owner that is in debts. Im receiving threathning calls, his clients call which I cannot answer them.

Everyday I recieve unkown calls, I have to answer them because im also expecting important calls.
I once went to vodacom store at paarl mall they didnt assist me

Also on whatsapp I recieve messages I dont know about

I pay every month the cellphone but im not happy with whats happening on the cellphone.

As much as they dont send data anymore.
Desired outcome: give me a new contact number
Vodacom
-
Fibre service
Good day

We have received the Vodacom rooter on 16 February 2021. After several calls still no luck. Not even Vuma can pick up the installation request. Today after hours being on the phone they advised me that I now have to wait another 7 days for them to contact me to arrange for installation. It has now been a month and now another 7 days. I have asked for a manager to contact me but to no avail. This is very bad service. How can I get this resolve
Vodacom
-
Vodacom
Since November 2020 I have called in so that the cancellation department can cancel 2 contracts ([protected] and [protected]).
Since then my account went UP and NOBODY cancelled my contracts. I want this case to be investigated and I want my money back for the 2 contracts that I wanted to cancel.

Their is recorded calls on your systems to proof that my contracts needed to be cancelled. I feel Vodacom steel my money.

Regards
Rinaldi Herbst
[protected]
Desired outcome: I want my contracts [protected] and [protected] to be cancelled and I want a refund from December 2020
Vodacom
-
Incorrect billing
I have an account with Vodacom. Someone from Vodacom phoned me telling me they will assist in reducing my prescription. they made all kinds of promises and never deliver. now all of a sudden I am receiving increased bills. I phoned them several times to complain that they should cancel some of the contracts but without success. they are rude and not helpful. I also sent several emails to customer complaints but did not receive any feedback or a call back. every month my account is just going up and up
Desired outcome: CANCEL CONTRACTS
We are here to help
16 years' experience in successful complaint resolution
Each complaint is handled individually by highly qualified experts
Honest and unbiased reviews
Last but not least, all our services are absolutely free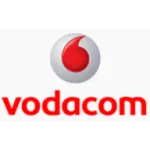 Vodacom contacts