Truist Bank (formerly BB&T Bank) complaints
970
Newest Truist Bank (formerly BB&T Bank) reviews & complaints
This review was chosen algorithmically as the most valued customer feedback.
Today I just went to my Truist branch near me and they fixed my account login information now they don't recognize I'm email or passwords but try to charge me for my account and they have low Savings interest rates I am very disappointed in Truist and will never recommend anyone to them during my lifetime, point is if I was just there today why do I have to...
Read full review of Truist Bank (formerly BB&T Bank)
Sending INJ tokens
I'm an avid investor. On November 6, I tried to transfer my INJ coins out of trust wallet to coinbase on BEP2 network and it got denied. Then I transferred INJ to the BEP20 network and it successfully left trust wallet account and never made it to Coinbase. I had sent trust wallet an initial message, they responded asking details, then 1 day later they closed my case without any communication. Since then i've messaged 4 times with no response. Neither have the $2.5k worth of coins reached my Coinbase. My email is [protected]@hotmail.com on my account.
Desired outcome: Please refund this amount back to my wallet for INJ
Closed account
I reported a check that I thought was a fraud, but later discovered it wasn't and called TruIst to tell them. meanwhile they had blocked and closed my account. I, mistakingly, thought I would be issued and a new checking account number and debit card number. I asked asked if the checks I had mailed out for payments would clear, and was told yes. That turned out to be wrong. My phone was cut off, 3 payments got returned, etc.

Now I'm being told I have to go to a branch office in order to get thls reopened, new account, or even to close the account. There is no office in my town and is 2 hours away. I am 88 with a broken hip and no car. How can I get my money to buy food, pay rent, etc. I know this can be done someway
Claimed loss: My funds - $1801.00
Desired outcome: account reopened or new one
Is Truist Bank (formerly BB&T Bank) legit?
Truist Bank (formerly BB&T Bank) earns 91% level of Trustworthiness
SAFETY NOTICE: ComplaintsBoard has analyzed Truist Bank (formerly BB&T Bank) and determined that it has perfect credibility and is completely trustworthy, with a legitimacy rating of 91%.
We found clear and detailed contact information for Truist Bank (formerly BB&T Bank). The company provides a physical address, 3 phone numbers, and 2 emails, as well as 5 social media accounts. This demonstrates a commitment to customer service and transparency, which is a positive sign for building trust with customers.
Bbt.com has a valid SSL certificate, which indicates that the website is secure and trustworthy. Look for the padlock icon in the browser and the "https" prefix in the URL to confirm that the website is using SSL.
Our scan shows Truist Bank (formerly BB&T Bank) website is free from malware and phishing activities, which are types of online threats that can include viruses, worms, Trojan horses, ransomware, and other malicious code, as social engineering tactics used to trick users into sharing their personal information.
Bbt.com has been deemed safe to visit, as it is protected by a cloud-based cybersecurity solution that uses the Domain Name System (DNS) to help protect networks from online threats.
Truist Bank (formerly BB&T Bank) as a website that uses an external review system. While this can provide valuable feedback and insights, it's important to carefully evaluate the source of the reviews and take them with a grain of salt.
We looked up Truist Bank (formerly BB&T Bank) and found that the website is receiving a high amount of traffic. This could be a sign of a popular and trustworthy website, but it is still important to exercise caution and verify the legitimacy of the site before sharing any personal or financial information
However ComplaintsBoard has detected that:
While Truist Bank (formerly BB&T Bank) has a high level of trust, our investigation has revealed that the company's complaint resolution process is inadequate and ineffective. As a result, only 18% of 970 complaints are resolved. The support team may have poor customer service skills, lack of training, or not be well-equipped to handle customer complaints.
We conducted a search on social media and found several negative reviews related to Truist Bank (formerly BB&T Bank). These reviews may indicate issues with the company's products, services, or customer support. It is important to thoroughly research the company and its offerings before making any purchases to avoid any potential risks.
Our Verdict: Truist Bank (formerly BB&T Bank) is highly recommended company, but beware of poor customer service. Their 18% Resolve Complaints rating is a cause for concern. We advise using their services securely and reviewing complaints beforehand.
This review was chosen algorithmically as the most valued customer feedback.
Mr. Rogers, I got your email address and work phone number from an online search. I thought I would try emailing you before calling your office. My husband, Gregory Kenneth Wooten, passed away on November 16th, 2022. After a car accident in 2016 from passing out due to a leaky heart valve, then spine surgery, MRSA and another spine surgery, he retired...
Read full review of Truist Bank (formerly BB&T Bank)
This review was chosen algorithmically as the most valued customer feedback.
hello, good evening, a business account was open in 2015 and both signatures is on the account, and I have learned that my name has been taken off of the account and if I need any changes, I need to bring the other owner to the branch. when my name was deleted from the joint account, I was not notified by any parties the other joint - owner or bank. as of...
Read full review of Truist Bank (formerly BB&T Bank)
I was referred to the FC after I was successfully authenticated
I tried to zelle my son football coach $150 for his upcoming Superbowl uniform, the payment failed so I was transferred to the zelle fraud department where I accurately answer all the questions then she noted my account and said I had to visit a FC but that's discrimination because I'm black if you able to fully authenticate a client there is no reason to refer them to the FC. The call is recorded which is proof that was discrimination and all my answers matched my profile. The reason why she discriminated against was not acceptable it's disgusting. Also I went into the FC to make deposit with 2 forms of ID that same day now why would tell me to return to the FC to get authenticated. I know why she was discriminating against me.
This review was chosen algorithmically as the most valued customer feedback.
My disable brother had over $10,000 worth of fraud starting in March 2022 . Truist would issue a new debit card each time fraud was reported (six cards in total). Truist approval several fraud claims over time, however, they denied a $6000 fraud claim in Dec 2022. No official correspondence sent via USPS, we found out after calling Customer Service. on...
Read full review of Truist Bank (formerly BB&T Bank)
This review was chosen algorithmically as the most valued customer feedback.
I sent a wire transfer to Gemini on 10/3/23; apparently the bank suspects fraud. I understand they have to be cautious. This money, $86,000, is not fraudulent and they won't release my money. I have called several times and I'm told it's under review. It's been under review for a month now and they should have resolved it by now. I have talked to several...
Read full review of Truist Bank (formerly BB&T Bank)
Withdraw
I have a medical issue and HAVE to have this one medication. So a local branch in Sarasota , FL took $553 out of my account to pay my late loan. The reason it being late is medical and I shouldn't have to explain. Now my account has over draft fee and I have No money and No coming in. I cannot get my medicine and now have to go to the ER. I am totally disgusted. This medicine I have to take. I am not getting my hours from work because of my issue so the money they took I have been saving for my medicine. I will make a formal complaint
Discrimination against soldiers
I serve in the National Guard. Truist declared my national guard deposit (a govt payment) "suspicious" and locked me out of my account until they review my account. I don't care so much about the drill payment as it's like $200, but the pay from my regular job (close to $2000) is also being locked and I have $3 to live on while thousands are literally sitting in my account that Truist won't allow me to access. This bank discriminates against service members. I no longer feel safe with this organization holding my money. Do not go with this bank.
Desired outcome: Unlock my account!!!
Gap refund
ACCOUNT # [protected]

SUSAN HARRIS

2396 FRESHWATER RD

HAW RIVER NC 27258

[protected]

On August 23,2023 I got a letter from you telling me that my loan was paid off. The dealer ship at Modern Cheverolet said that they sent you a check and you are supposed to be sending me a gap refund of 770.05. Since August I have been calling everyday. Get same anwser the Gap department is behind and not returning calls or email.

Now the first week of October I was told that Gap department computer was down and I will get get my refund on 10/20 ot 10/23 by UPS. Now I'm being told that it will be another week.

First of all if it take that long for your IT to have your computers up and running then you better get a new IT person. I'M ASKING YOU TO PLEASE HELP ME WITH THIS. SOMEONE THAT DON'T LIES AND THAT I CAN TRUST TO GET MY MONEY. YOU SHOULD BE GIVING ME INTERSTED ON IT SINCE YOU ARE HOLDING IT EVERY MONTH.
Trust wallet fund is gone without my consent
Hi, I installed trust wallet and never shared any secret information with anyone. I used the browser of trust wallet and https//: Eth-defi.org and started mining pool . October 3 , my funds are empty and I wrote to trust wallet support e mail but no response yet.

I will share ether scan info in the attached file.

Please help me recover my funds.

My e.mail: [protected]@gmail.com

Thank you
Desired outcome: Please refund and recover my money
Oct 13, 2023
10:25 am EDT
I try to get help from Trust wallet support line but no response yet.

I used trust wallet apps and in browse section : I used https:// eth-defi.org started etherium mining.

October 3, 2023 ; my funds are gone without my consent.

you can see attach file in details: etherscan.io , trust wallet transfer date and web 3 browser( eth-defi.org ) link .

please recover my funds
This review was chosen algorithmically as the most valued customer feedback.
I have had an IRA account with Truist for the past 16 years. I opened the account through an employer, and at that time, it was with Sun Trust. I used to receive my statements until 2019. About a month ago, I contacted them to transfer my money out of Truist, and they advised me to create an online account to have access to my funds. I created the online...
Read full review of Truist Bank (formerly BB&T Bank)
Debit card services
I recently paid for my YouTubeTV account with my debit card. It was charged twice and I was told to have that card canceled due to it could have been fraudulent activity. YouTube TV said they issued the refund back to the card that was canceled and now the bank is telling me that there isn't anything that they can do to retrieve the money that wasrefunded to my old ccard since I have a new debit card that was sent to me. It is still the same account just a a new card. Please let me know how this issue can be resolved and get my money back to my account. When I call the 1-800 number for Truist, I am told they can see the refund but that they cannot help me get it back to the account that my new card and old card are associated wit
Desired outcome: To get my money back to my account that was refunded to my old debit card and not put back in my account because I no longer have that card available.
This review was chosen algorithmically as the most valued customer feedback.
I decided to go with trust wallet because they advertise as being safe. Again more disappointing situation regarding crypto and Bitcoin. I had payed for matic so I could get nft minted. I begin getting these vouchers sent to my wallet (please see attachment) thinking it must be legit I proceed to the sit and confirm my wallet. All my crypto disappears. I...
Read full review of Truist Bank (formerly BB&T Bank)
loan transfer
my loan was transferred to truist they did not pay or recognize my insurance company liberty mutual. i switched insurance that talked and paid truist directly on aug 8 2023.now they say i have a gap in coverage which they made from august 1 to august 7. i paid liberty mutual 28.51 for this gap in coverage and cancelled on august 7 2023. truist refuses to ackknowledge liberty mutual said this charge of 28.51 was for this gap coverage. truist continues to harass send letters talking to them does not help there totally incompetent.
Desired outcome: i wanna file a complaint with the state of kentucky and take them to court for damages at this point
This review was chosen algorithmically as the most valued customer feedback.
In April 2023, I paid my HOA dues online through Truist. At the end of the month, my HOA association notified me that my dues had not been paid, incurring a total of $114 in late fees and penalties. I had a confirmation# from Truist, so I contacted them and (after holding 40 minutes!) an extremely rude customer service rep told me that I had entered my...
Read full review of Truist Bank (formerly BB&T Bank)
Credit card late fee
I sent check in 13 days before it was due from Florida, and they charged me a late fee. They got the check one day late. They dropped down my credit line on my credit card by $3,000. Never been late with a payment my credit score is 634. The girl on the phone had a bad connection she said there fixing the line. They did drop my payment down to $90 from $160 but still charged me a late fee. I hope there not holding back depositing checks. There is no way it took a check 13 days to get to Baltimore from Florida.
Desired outcome: Get rid of my late fee. $27
This review was chosen algorithmically as the most valued customer feedback.
On 9/28/2023 I attempted to complete a wire transfer on behalf of my finance' business for $37,000. Upon attempting to complete this transfer I was advised that I needed to provide a statement from the bank that the check I initially deposited on 09/19/2023 had cleared. Mind you this check was held by Truist for 7 days per their statement that it wa...
Read full review of Truist Bank (formerly BB&T Bank)
GAP contract refund
I paid my auto loan off in May and requested a refund of the remainder of the GAP insurance contract. When no refund was issued I contacted the dealer where the car and GAP contract were purchased. Here is the response:

wrote:

Good Morning,

"Truist sent us a letter in May to Cancel the GAP contract and send the reimbursement to them so they were able to refund you for the GAP.

The check was sent to Truist on May 30th and cashed by Truist on June 12th.

The check number is 49311 in the amount of $698.83 for your reference."

Karina Sanchez

Accounting Assistant

Earth MotorCars

Address:

3216 Kellway Dr. Carrollton Texas, 75006

Phone:

[protected] Ext: 412
Desired outcome: Refund in the amount of $698.83.
Frequently asked questions (FAQ) about Truist Bank (formerly BB&T Bank) products and services
Collect Your Trust Badge
Be recognized for outstanding customer service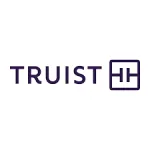 Truist Bank (formerly BB&T Bank)

contacts
Truist Bank (formerly BB&T Bank) representative

bb&t
We are here to help
19 years' experience in successful complaint resolution
Each complaint is handled individually by highly qualified experts
Honest and unbiased reviews
Last but not least, all our services are absolutely free