Truist Bank (formerly BB&T Bank) complaints
636
Truist Bank (formerly BB&T Bank)
-
banking
I had a cashier's check that I deposited to my account. they told me the $ wouldn't be available for 10 days. I went to the branch to question this...they said its "policy". Manager not available. Called back talked to a manager who said i could come in and sign a form to get the funds released. Meanwhile I am getting a ton of charges for insufficient funds. The manager said she can help with that. I go down to file the form and am told there is no form. Its now day 9 now...the next day everything comes out of my account including over $600 in bounced check fees even though they didn't bounce! I go to the bank and talk to a very rude manager who says they have "no power" to reverse the fees and there is nothing that can be done about it. That money was from a cashiers check from an attorney! It should have been available the next day..instead they hold the $ don't pay the bills then charge me for "unavailable funds" even though the funds were there! I am so done with this bank!
Desired outcome: refund of the ridiculous fees they charged me!!
Truist Bank (formerly BB&T Bank)
-
Sign in to my account has been referring me to sign in to my previous BB&T with ID and Password.
I went to the New Truist office of my former BB&T to make a deposit and it was closed at 3pm. They were making software IMPROVEMENTS to their system. I was told to go to the old SUNTRUST bank NOW A TRUIST bank. I met with Kenneth Thompson, Senior Relationship Banker. He advised me that I had to change my password again. Together I thought it was resolved until I attempted to sine in on my laptop. Today is Saturday and the TRUIST BANKS in Bowie,MD are closed. Now I won't be able to access my accounts until Tuesday May 31st.

Monday is MEMORIAL Day. Closed again. This is NOT what I call Customer Service. A really botched system for what was an uneventful BB&T system that was a smooth program. TRUIST BANK is now a NIGHTMARE of frustrations I am experiencing. If I wasn't so financially embedded I would end the TRUIST Bank account in a heartbeat. Thoroughly Disgusted Customer, Richard Veselich
Desired outcome: 24/7/365 phone assistance to resolve the TRUIST BANK's software problems customer's are having.
This review was chosen algorithmically as the most valued customer feedback.
I would first like to apologize for the length of this complaint but in order to fully understand this complaint one would first have to know the history of this Odessey. Sometime in the start of 2019 I had a branch member encourage me to a build my credit challenge, I was a little apprehensive to accept because I come from a long line of family member...
Read full review
This review was chosen algorithmically as the most valued customer feedback.
I am so disappointed in the Dispute Dept. of Truist. When I worked in the banking business, the customer was always right. Not with this bank. I have lost $448.00 because of dispute decisions that favored the merchant over the customer. I recently filed a dispute with Freedom Mortgage (a company with a one star rating) over a $300.00 charge on my card. I...
Read full review
This review was chosen algorithmically as the most valued customer feedback.
My name is Daniel Bragg and I am a 9 yr mortgage customer of BB&T and now Truist. I have many complaints about today's customer service I received when I called the customer service number. I spent about an hour while I was driving to work trying to take care of an issue that Truist created. My first complaint is that your associates do not know how to...
Read full review
Truist Bank (formerly BB&T Bank)
-
Fees that were charged to my account.
On May 6, 2022, I requested a wire transfer to Europe I provided the account information of the recipient, Truist bank tried twice and was not able to transfer the money I told them to stop. I went to another bank and successfully wired the money. However Truist bank would not return the full amount of the fees they charged me. They only returned less than half of the fees they charged me.
Desired outcome: Truist Bank refund the full amount of the fees they charged me.
Truist Bank (formerly BB&T Bank)
-
Cash Advance
On 5/23/22 I was overcharged for a cash advance. The actual amount requested was 2500.00. I was only given $500.00. Exactly Five 100 dollar bills. On my receipt it says $500.00 due. But also says amount used from card was $2000.00. I have been back to the branch twice and also complained about this on the same day. I feel that someone is trying to keep my $1500.00. I would like a manager call to resolve before going to the local news outlet.
Desired outcome: Cash refund in hand and not a card refund because I asked for a cash advamce
Truist Bank (formerly BB&T Bank)
-
Wire bank fraud
I did a wire of money transfer that turned out to be fraud reported it to the bank and the bank did nothing said because it was 4 days old they couldnt help me recover my money When I went in to the bank manager I asked him if he could look into this because of course you cant call these people when you call you wait for a hour or more then the person on the other line has no idea what your talking about the manager said he didnt see anything on the file so that meant they were not even going to investigate the is issue it was my problem not there problem This Truist bank has been a nightmare since they took over BBT What a useless bank
Desired outcome: money return
This review was chosen algorithmically as the most valued customer feedback.
Hello! We are buying a house-the seller of the house we are contracted to buy had an issue with a lein. They gave the issue to Waynesboro, Virginia Truist (according to them) in early May, the last response they have had is May 13, 2022. We haven't been able to close because this has not been completed and no further explanation has been made (though both...
Read full review
This review was chosen algorithmically as the most valued customer feedback.
Hi Truist Support Team - I noticed several fees on my Truist account that I would like to ask for a refund on. I have been a loyal customer of Truist and hope to continue, but these fees are becoming really frustrating... Especially when there are now so many fee-free banks and it's been such a tough year! Can I get a refund on the $471.00 from my...
Read full review
Truist Bank (formerly BB&T Bank)
-
Take over of my account
Friday morning 2 counterfeit checks posted to my account which I had no idea they were not real instead of the bank removing them they took over my account and has had me locked from getting any of my money out of that account which has caused me emotional distress and financial hardship. I have been calling the Fraud team no help they refuse to let me have my money I have went into the branch and they said they cannot help me either I keep getting the runaround and nothing is getting resolved also they have taken out fees on the 2 checks which is illegal bc I never had access to the checks bc as soon as they posted them to my account, they blocked the account. Not to mention my employer had did a DD to my account as well. I am beside myself with turmoil and emotional distress and going through financial hardship and my lifeline is sitting in that account I cant even get gas or buy food or pay my bills that are due now a late fee is being charged I know as a consumer I have rights and I am going to pursue until I take this bank down for illegal practice.
Desired outcome: Remove my money from this account and sue for emotional distress and sue for illegal fees posting to my account and sue for discrimination
Truist Bank (formerly BB&T Bank)
-
Steel creek on tryon…
I made a deposit a week ago tomorrow.. The person I saw @ 9am this morning it's friday the 20th of may… (courtney) was the person I saw she blamed all of this on the system I say (no) human error in my eyes…the deposit I made was not a small amount been banking w/ bb&t 30 plus yrs, never have been treated so poorly before in a (bank)…I checked my account to see if the money went through the 24 hour system said it did on tuesday I think the 17th.. Few hrs later the system said I was in the negative (absolutely not).. I had been crying since friday night thinking the worst about my money I deposited.. She did not seem to care and that's the energy felt 100% she told me to (calm) down as if i'm a (child).. She was very unprofessional to say that to me or anyone when very concerned about my deposit and still not resolved @3:15 on the 20th of may….
Desired outcome: Fix the mistake ASAP and her attitude..
Truist Bank (formerly BB&T Bank)
-
can not get a refund of 115.- Dollars for a safe deposit box which was open due to a mistake by Truist Bank
On March 24th 2022 Truist Bank - Miami Keystone location

opened for me a Bank Account ( REVOCABLE TRUST ACCOUNT) and a safe deposit Box - My Condition was that my Daughter has signature for the box, they said it is possible only if also my Daughter opens an account, what she did.

A few days later, i get a call from the Bank, Branch Leader; DAYANA ACOSTA LORENZO, INFORMING ME that she was wrong, my daughter did not have

access to my safe deposit box, I went to the Bank and closed my accounjt, i was refunded the 11,000.00 deposit , but not the 115.- Dollar charge for 1 year rent of a deposit box. I called and left messages many many times

Please help, Heidi Maso
This review was chosen algorithmically as the most valued customer feedback.
On April 20th, 2022, I scheduled a bill pay for delivery by May 16th, 2022 to Deerfield Beach Utility. I received an email confirmation of this scheduled bill pay and have attached. On May 18th, my new utility showed the prior bill was not paid. I went to the Truist website and the client portal shows payment was scheduled, then sent on May 9th, and...
Read full review
Truist Bank (formerly BB&T Bank)
-
Difficult to Access Funds Through International Wire
My Father, who lives overseas, and has an account with Truist ( was with Suntrust and merged to form Truist), has not been able to access his funds from his accounts since February ( 3 months to current date)! He is not able to travel to US due to Covid and his age ( 80s), and has called and emailed repeatedly various members of Truist bank to find out how to wire his funds to him, and with no results . I went to a local bank and was initially given the wrong information for him to submit to get his funds wired to him, and then had to go back and re-explain the situation with documented emails, and then finally received some attention to the matter. It has been 2 weeks, and still no solution as he "waits" for information to be mailed to me . He is going through cancer treatment, and through unnecessary stress and the inability to access his money to pay for his treatments.
Truist Bank (formerly BB&T Bank)
-
Fraud department and customer service
My account has been frozen and i have been contacting fraud department for 3-4 business days and no one is answering. I called every branch there is, went to the bank IRL and they said still said contact the fraud department, i asked them to get my money out, they said they can't until the account is unlocked, and they still wouldn't unlock the account. I have $200 in that account and i have things i need to do. CAN SOMEONE PLEASE UNFREEZE MY ACCOUNT THANK YOU.
Desired outcome: Unfreeze my account from fraud detection, so i can remove the money.
This review was chosen algorithmically as the most valued customer feedback.
I have had my banking account at BB and T since 2013 and no problems until the merged with Truist. Then this year 2022 I started having issues with the bank charges 36.00 for overdrafts which I know was no fault of my own. When I called in Feb I was able to get refund of 180.00. This problem kept occuring and they took out 580. o0 for overdraft. I ask them...
Read full review
This review was chosen algorithmically as the most valued customer feedback.
I would like for truist to know that I think that they were a little bit hard on me for closeing my account like they did I have been with this company for more than 7 years I made one little mistake and it was not something that I did on purpose I received a promotional check from always money and I did not know that I needed to have a code in order to...
Read full review
Truist Bank (formerly BB&T Bank)
-
Bill payment
Truist vank has the worse service. They refuse to respond when filing a cimplaint. Truist stopped payment on my mortgage payment setup through the bill payment service with no authorization. Then I spent an hour on the phone with their bill payment dept to resolve. In afterwards they have suspended by bill payment. This is dishonest, terrible service. I have contact the better business bureau because of this unauthorized practices.
Truist Bank (formerly BB&T Bank)
-
Ofx acct software fee olb account
Truist has been charging $7.95 fees per month which i even did not sign up. I called truist and they had no idea why this is causing, told me its fraud and refunded but again next month charged. I googled and shows its subscription for Quiken something, I looked my account and did not see any subscription for anything. They dont know how to stop this. Please help.
Desired outcome: Need to remove this monthly charge from my account.
We are here to help
16 years' experience in successful complaint resolution
Each complaint is handled individually by highly qualified experts
Honest and unbiased reviews
Last but not least, all our services are absolutely free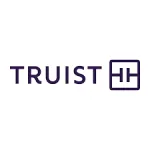 Truist Bank (formerly BB&T Bank) contacts
Truist Bank (formerly BB&T Bank) representative

bb&t