Synchrony Bank complaints
227
Synchrony Bank
-
Care Credit
Without any warning or any late / missed payments, they canceled my care credit card and did the same to my wife. We reapplied for her and they turned her down. No late payments EVER for either account. Total Scum Bag Move. They selectively decide to check your credit after years of great history of paying on time and based on that next unauthorized credit check, in essence, apply for you all over again. In this case they determined I was no longer a good credit risk after 10+ years of perfect payments.
Desired outcome: Stop whatever nonsense you are doing to "predict" what may be a dangerous account in the face of years of perfect credit.
Synchrony Bank
-
Banking information stolen
I have a lot to say about Synchrony ; for one thing I had a J C Penny Account and I was in good standing I had a zero balance, synchrony sent me letter telling me it was closed because of my other two account under them which is Care credit and Venmo, to which I gotten behind on them due to I had gotten sick with covid twice and had to take off work, the other matter at hand is synchrony bank went into my checking account and posted a 46 dollar payment in which I plainly told them that I was not going to use that account and delete my information and they did not do that that fraud it could of breached my information form my bank so now I am 77 dollars in overdraft I would like to see them brought up on charges they needed to be investigated it might be happening to other customers

Shelia Smith
Desired outcome: I want a refund for both accounts Care Credit and Venmo two overdraft fees in the amount of 36 dollars each.
Synchrony Bank
-
Fleet Farm Credit Card
I have had this card for a few years and the rewards were great BUT paying my bill was ALWAYS a problem. I tried to register my account online, but my card didn't match their records. Called, finally got a person, paid over the phone... moved on. They sent me a link to register my account, it didn't work but I figured I would handle it another time. Next time, paid as a guest, which was really convenient but I wanted to be able to manage my account better. Tried to register, didn't work, again...

Avoided using the card because every time I went to pay it there was a problem. This wasn't a few times either, more than a dozen and I always dreaded it.

I would call and be instructed to "pay as a guest" (every time). Not great but better than paying the fee over the phone. Well 2x my "pay as guest" didn't go through (I caught it once but didn't the second time). Got the late fees paid them, whatever. Decided to set time aside to call and get a human. They told me the same thing, "I can send you a link to register your account". Again, it didn't work. I FINALLY CLOSED MY ACCOUNT. A few years of holding a card you are afraid to and dread trying to get sh*t fixed... is too long.

The whole point of juggling a card is to have benefits and have a user-friendly platform. I have never closed an account due to poor customer service until now. I am really disappointed that your service representatives can't do much more than the automated system.

I do not care what comes of this complaint. I am beyond done with trying to get this to work. Even after my most recent meltdown with your phone system, I have no fight left in me. My account was closed, hopefully that was done correctly. I had the rep. do it, just to be sure. I. am. done.

JUST AVOID SYNCHRONY. There are other cards the rewards from your favorite store is NOT worth the f*ing headache Synchrony will give you. Not to mention, when the system doesn't work, you won't get notified until after you get fined. It is a great business model.
Desired outcome: Please figure this out so other people don't have to deal with it. It is beyond frustrating. Let me pay my bill and get you guys out of my life.
Synchrony Bank
-
Credit Card closure
I've had a Care Credit and JCPenney card with Synchrony for many years. I've never been behind or missed a payment. I would use both cards occasionally and pay them off without any problems. This was for over a decade. In September '21 I purchased a vehicle. That December I got a letter from Synchrony saying they were lowering my $900 limit to $400 (what I still owed on it at the time). I disputed this action since I'd been in good standing for over a decade. The customer service lady was incredibly rude and gave me false information about my review. They said my credit score was much much lower than it actually was and said they used my November rating. Now when I bought the vehicle I understood it may impact my credit (which i keep a very close eye on as I'm working to buy a home), but definitely not as much as they stated, so I filed the dispute as the rude lady recommended and nothing. Fast forward to May '22. I receive a letter out of the blue that they are closing my JCPenney account, which I had just paid off with a zero balance. They stated the same reasons as the first incident, even though I had done nothing differently and my credit was still going up. So it seems as my credit got better and I made strides to improve my utilization, that Synchrony will wait for a month when you've made a large purchase or had to use your other credit cards a bit more and site that your other open accounts aren't 'paid as agreed' which is total BS considering that with them and every other card company I deal with I have an exceptional payment history. This now will effect my credit which I have worked very hard to maintain. This has all occurred within 6 months of each other after a decade of using the cards and being in good standing with this company. I'm assuming in a few days I will receive a letter about my Care Credit account being lowered since I owe about $200 on the $400 I still use. I understand the fine print of them being able to do what they want at will but this is horrible business practice and leaves the consumer worse for the wear. It also destroyed any trust i held in this company. I'm not sure if this company got in some trouble during the pandemic or what's going on, but something isn't right here. This is also horrible for consumers credit which is always shaky at best for the average person. I will never open another card with this company if this is how they operate. Buyer beware
Desired outcome: So they can't fool anyone else.
Synchrony Bank
-
death of a loved one
my mother had many credit cards with synchroncy bank, they are giving a hassle harassment through emails and phone calls about one care credit. my mom owned this account. i did not, i called everyone told them she died in january 20222 rhey said you do not owe a sent. every single month i been getting emails phone calls and letters . i wrote the preseident of the babk he never wrote or called me back, because he said the account was closed. care credit is not listening i contact a senator and a bank . my mom did not have a living will home or car to sell. the case is closed from her death thry got a copy of her death do not her family needs to pay. you have caused enough stress
Synchrony Bank
-
Credit cards closed that are always paid or at 0.00
My cards have been getting closed. this is your reasons:

Our decision was based in part on a credit scoring system that was used to predict your creditworthiness.

The reason(s) listed below indicate the credit characteristics where you did not score well.

• Too Many Revolving Accounts With High Balance Compared To Credit Limit

• Balances On Accounts Too High Compared To Credit Limits And Loan Amounts

• Too Many Bankcards With High Balance Compared To Credit Limit • Unpaid Collections

which is all wrong. I don't use more than 3 cards (NOT REVOLVING), i don't have a bank (NO BANKCARD BALANCES) and my credit limit (NOT HIGH I HAVE 2 CREDIT CARDS IN USE) is decreasing because this place is closing my accounts dropping me over 10k of credit. this place is also trying to make people struggle. my accounts have always been paid and paid off. I WANT MY CREDIT LINES BACK - IS THIS SPECIFIC ENOUGH?
Desired outcome: MY CARDS BACK I always pay and they are at zero What is wrong this this company?
Synchrony Bank
-
Open savings account
We wanted to open a joint account with a large deposit from our savings account.We filled out the forms and then were told that it would take 6o days for account online access.It would save alot of time if you let us know that before we spent all the time filling out forms only to find that we had to wait 60 days to access the account.What a horrable way to do banking.BEWARE
Desired outcome: Find another bank who wants our business.
Synchrony Bank
-
Synchrony bank unfair consumer practices affecting their credit scores.
Over the past couple of years Synchrony Bank has reduced the credit limit on 3 of my cards, which I didn't know I was dealing with them at all. I was so glad that I could get credit with Rooms to Go with a credit line of over $5000. I purchased the items on credit based on my ability to make my payments on time and many times I paid the account above the minimum required payments. As a result of the reduced credit limit my credit scores were negatively affected. I was in shock because I had no late payments, no over the limit charges; but Synchrony just cut my limit down by $3000, making my credit use at 100% of my total limit currently charged with rooms to go.

As soon as I found that they had decrease my credit line I paid my account with rooms to go to zero balance.

Then my wife and I accepted a credit card with JC Penny without thinking that we were dealing with Synchrony Bank. The same thing happened; we charged some jewelry that was on discount, but after a few months of making more than minimum payment the same thing occurred, Synchrony bank decided to decrease our limit line of credit resulting in another negative impact on our credit score that we were trying so hard to improve. Needless to say, we are closing this account at the end of this month by paying off what we owe.

We have also accepted the At Home credit card with an attractive line of credit, but to our surprise, they come under Synchrony bank causing the same issue to occur. Our attractive line of credit with At Home was decrease by the Synchrony Bank to merely $850.00, which is the amount that we currently charged on them. This of course, now also shows that I am using 100% of my limit, also affecting my credit score. I have learned my lesson; we have to check that any store offering credit are not associated with Synchrony Bank. After making progress with our credit scores, we found that overnight, our scores went down from 690 to 580 in only four months.

While my other credit cards are increasing our credit limit for not missing any payment, Synchrony bank is penalizing us for paying on time, but faulting that we had problems in the past without giving us any chance to continue showing our credit worthiness.

As already mentioned, we would never accept another credit card attached under the Synchrony Bank ever again.

Desired outcome: We wish we can do something about the unfair practices employed by Synchrony Bank negatively impacting the credit score of unsuspecting consumers. There should be a legal remedy against them, but for now I hope other people who experienced this type of problem just stop doing business with this bank. We hope that they get the message.
Desired outcome: We do not know what would be appropriate. We just decided to stop dealing with them.
Synchrony Bank
-
Horrible company
Synchrony gave me a credit card increase and then a week later decreases my credit and then a month later decides to close account for no reason.

I pay on time and early, have 0 balance on 3 of my 5 cards with them and supposedly I'm a risk?! They've trashed my credit closing my accounts! Letters just say they closed the account because I was a risk, but i also heard some company was buying them out. and let me mention the horrible customer service.

Work so hard to get credit score up and for this lousy company to take that away.
Desired outcome: I Want my credit points back that you took away
Synchrony Bank
-
Closed my accounts!
Synchrony closes accounts for NO REASON. I pay on time and early, have 0 balance on 3 of my 5 cards with them and supposedly I'm a risk?! They've trashed my credit closing my accounts! I just got a letter a MONTH, it's dated 4/7..stating they're closing my account because I don't have real estate and I'm high risk. This is absurd. AVOID these people!
Desired outcome: Reinstate my accounts
Synchrony Bank
-
Credit card closed unfairly
I am very disappointed the reason why my credit card account was closed and I request that the same should be reopen immediately.

On April 4th I made the payment of my balance on my Venmo application in the amount of $2,264.86, the next day April 5th checking my bank account I realized that this amount was not withdrawn from my account, thinking that this payment did not go through correctly the day before I made a second payment in the same amount and I called the same day to the customer service line and I spoke with a lady just to verified if the payment was received and processed correctly and she informed me that both payments were received and submitted to my bank to be processed I asked her if she can stop one of them and she reply that the only way to do it was if [ called my bank and put an stop payment on that amount which I did and Bank of America told me that if putting a stop payment will stop both payments of $2,264.86 and if I needed to make another payment I should do a payment in a different amount. Shortly after the same day I did a third payment in the amount of $2,200.00 that eventually days after was withdrawn from my account, this incident for some reason cancelled my credit card.
Desired outcome: I hope you can consider these facts and they can re-open my credit card as soon as practicable.
Synchrony Bank
-
Closed all my accounts without any noticed
Synchrony Bank closed all my accounts without any noticed. I always paid on time and they reported me to credit bureaus lowering my credit scores. This is a Horrible bank very disrespectful to loyal customers. I hope there's an Attorney out there that can start a class act Law suit and help us gain our credit score back and restore the damage that Synchrony bank did without any noticed.
Synchrony Bank
-
Charges to my account
This is Rebecca Hyman located in Wilmington, NC. I have a TJX account, #5243 6610 5210 5769 and I have been charged a late fee of $38.00 and an interest fee of $11.29 for a total of $49.29.

My payment, due on the 15th, was not paid by 5/15/22 due to my having to be out of town unexpectedly for several days prior to the 15th. I did pay it first thing on the 16th after returning home. Therefore, I ask that you waive these charges. I have been a long time customer of TJX and would appreciate your understanding in this matter. Thank you.
Desired outcome: Waive above charges.
Synchrony Bank
-
Reduced limit
Over the past couple of months, Syncrony has reduced the limit on 3 of my cards with them, negatively affecting my credit score. No late payments, no over the limit charges; they simply cut my limit down to what was currently charged on them. This shows that I am using 100% of my limit, also affecting my credit score.

While my other credit cards are increasing my limit due to never missing a payment, this bank is penalizing me for the same reason?

They cite my credit score reduction due to purchasing a new car and fifth wheel (which is my home) recently.

I would never accept another credit card with them.
Desired outcome: Bring my limit back to the original amount I was approved for and report it to the credit agencies. You tanked my score by 11 points in one day because I pay on time?
Synchrony Bank
-
credit card account
Some one opened a card account in my wife's name on our paypal account. Pay[al made a couple auto charges to it. I've made over 30 calls to the bank. I have yet to get customer service on the phone. The worse service I've ever seen. They have been charging late fees to it for over 8 months and they are about $1400. Pay Pal made a few charges to it even thro they had our bank number. So I call and left message I would pay the card off for the Pay Pal charges if they took the late fees off as it's not my wife who opened the account, have no ideal who did it. They have my email. address, received about 60 emails from them, all say don't reply to this email as it's not read. No one seems to want to talk to their customers.

Walmart said they got rid of them because of bad service to their customers. If they piut this on my wifes credit report, it will really cost them. This is a Pay Pal business account they opened the card up in. Could have been anyone working here. The bank need to write me with a good number to talk to them. [email protected] send to Allan Carter
Desired outcome: Take the fees off and I will pay it.
Synchrony Bank
-
credit card closes affecting my credit rating
I had credit cards with synchrony bank. I made a mistake of typing in 1) wrong account number (which I corrected and submitted payment to the right account number) and 2) typed in wrong amount mistakenly. They closed any accounts I had with them. I had exceptional credit with them according to the credit report except for 2 typos. I was told they have an algorithm which closed accounts due to bad payments. I called and was told to reapply as that should not have happened the first time as that was not right. Reapplied and was denied. Called back and they said they would send a letter to the right dept. Third call said they could not do anything. I only wanted to open 1 card and said payment history was bad. Again exceptional for all payments to the bank. This has wrecked my credit rating. This credit card company is not afraid to issue credit and then cause issues with your credit rating. I am quite discussed with this company. They should not be allowed to issue credit cards. What can be done?
Desired outcome: Correct my credit score by getting rid of bad payments and not indicating they were the ones to close accounts due to this
Synchrony Bank
-
Synchrony Bank Credit Card
I have kept this account only to be able to use it I need to purchase anything from amazon.

I have made my payments each month on time, and unfortunately, I noticed in my bank I had been charged for the amazon membership for the last year and half for 14.00 for the amazon prime membership to my checking account and also Synchrony Bank, since I had assigned this cc to be the payment source of the amazon membership so I can keep it active.

My bank stopped payment on the amount of 14.00 and did not allowed any auto or payments to be processed for this amount. I use the app to pay the bill in Synchrony Bank, and I noticed the payment did not go through for 14.00, so I called them and told them my situation, I gave them a new checking account and paid the pending balance NOT LATE, on time, and I also sent 28.00 to over pay them until I could resolve the over charges of the amazon membership.

Today I got an alert from Experian stating the Synchrony Bank Card had been cancelled. When I called them they did not care about my situation and stated the account is closed due to payments having been stopped by the bank. My concern is that I was never late, I called, I paid and updated the account, I over paid it as well, and now they are going to affect my credit score? How is that even legal? I asked for a Supervisor and there was not resolution speaking with her, her name was Janet. It is very sad to see this company treats you as if you were a number, instead of a customer, and yes there are situations where I can understand reasons that you would need to close an account. I even asked the supervisor to review the notes or the recorded called from me updating and trying to make my payment prior to the due date so she can see this was the only reason why this happened.
Desired outcome: I want the account reinstated.
Synchrony Bank
-
Lowes credit account
Ive had lowes credit accounts for almost 40 years. I paid off my latest card last year and closed it as I do all cards for security reasons.

I reapplied for a new on this year and got declined just about before I could finish typing.

What is the problem, is synchrony in some kind of financial trouble?

I know lowes has been in financial trouble for years!

Why would you decline a perfectly good customer and treat them like a deadbeat. I have had accounts along with my wife for years as I repeat.

Oh well, here is where the offensivness stops! As soon as I pay off one other card with you guys on anpother company I am through forever diing business with you or any of your affiliates!

I will make sure I let 10 others know about this and they let 100 know then 1000 and so on. Thank you for your discrimination. Ha.

W.T.
Desired outcome: Approval of $1000 card for purchase of a window.Do not care if I get a response. Not needed. Word of mouth is enough!
Synchrony Bank
-
They took out too much money out of my account
I made a payment on my Sam's Club card which had a balance of $103.27. My payment was $53.27 which would leave me a balance of $50. Synchrony Bank took out two payments. One for $103.27 and the one that I made of $53.27. When I called them to complain, he said that we cannot give you your money back because they don't have it set up there where they could just put my money back into my account. I said that you took it out so why can't you give it back to me the same way? He said call back on the 23rd of April and they will send a check to me overnight but I have to call on that day for it to be issued. I called them on Monday, April 18th and they took the money on the 16th. I tried talking to a manager but it got even more complicated. The associate that I was talking to pretended to be the manager but I recognized his voice right away and told him that I would be filing a complaint.

Please be careful when getting a card from Synchrony Bank. I will be more careful the next time and I will never get another card from Synchrony Bank and I told all my family and friends.
Desired outcome: I want my refund back.
Synchrony Bank
-
Synchrony Credit cards closed for no reason
I opened up my accts between 2019 and 2020 and u closed all my accts at one time june 2021: old navy mickey shorrs value city furniture lowes care credit car credit truck car credit lenscrafters and all that i received was letters stating i was a credit risk without further info i had just paid off my accts early totalling 15000 never late not once.. that mean i was a very good borrower.. ive tried several times to get preapproved and i keep getting letters back stating my accts were recently closed.. i would love to have a better explanation of what happened and when am i allowed to apply to be approved
We are here to help
16 years' experience in successful complaint resolution
Each complaint is handled individually by highly qualified experts
Honest and unbiased reviews
Last but not least, all our services are absolutely free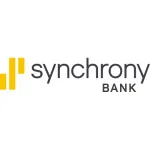 Synchrony Bank contacts