GE Money Bank complaints
315
GE Money Bank
-
Broken GE refrigerator 4/2/2022
Purchased a GE refrigerator for $3000 on 3/14/2022, and it stopped working after three weeks on 4/2/2022.

GE sent a repair person out, 4 days later who said the compressor was shot and the part was on backorder so I should get a replacement. GE didn't like that answer so they demanded another repair guy come out, which was another week. Second guy said that the first guy took parts off and didn't put them back so he was unable to test it to see what was broken. He said that he'd have to order every part for it to make sure it could be fixed. He too recommend a replacement.

It's now been close to a month and GE has still not committed to replacing the refrigerator and parts cannot be sourced to fix the one I have.

I have called them at least a dozen times trying to get anything from them and every time I talk to them they tell me they need another 48 hours, and on top of that they aren't open on the weekends, so their 2 days turns into 5 days.

GE simply doesn't care about the customer once they have your money.

The only thing they have done is to send me a check for $125, which they said was to buy a mini-fridge, which is insulting as how does anyone expect to feed a household of 5 with that? And every time I call them, they act like everything is fine because they gave me $125, which took 3 weeks to show up.
Desired outcome: At this point I have no idea how GE can fix this. A replacement fridge would be great, but after this total lack of customer support, it's going to take a lot more to get me to ever buy a GE product ever again.
GE Money Bank
-
GE dishwasher
Bought a brand new dishwasher delivered to our house in Venice Florida February 5, 2021 product was bought through Best Buy

By February 12 the dishwasher was not working properly as it was under warranty I contacted GE directly. The first repair was not even scheduled until March 5, 2021 the repair man came out looked at the machine and said the door switch was broken and he did not have one it would have to be ordered and then we would have to schedule a new appointment

The part arrivedBy March 9/10 and I immediately called back to GE to schedule

The installation of the new switch. The repair man said he would be back but not until March 21 I followed up again and there was no March 21 appointment my appointment was not until April 5. After explaining to the service department how long I had been without a machine she was able to move it up to March 25

During this time I had company from overseas which I also expressed concern about to the service department they did send me a check for $100 to help compensate for paper and plastic dishes to save me work. Which we found a little insulting considering we do not eat off of plastic or paper especially when entertaining

Today March 25 the workmen showed up first of all he did not identify himself on the phone that he was from GE and just asked if we had the part. He arrived at my door installed the new switch which took all of 10 minutes.

Please explain why it would take six weeks to repair a brand new machine under warranty.

This has left a very bad taste in my mouth with regard to GE and its services I am now telling people how poorly this whole incident was handled and I am sure it's going to reflect in future choices as it will in ours

We are residents of Canada with a home in the US and when we return to Canada we are in the process of replacing all of our appliances in our new kitchen and I am certainly now not going to consider GE who used to be at the top of my list
Desired outcome: My desired outcome would be for GE to give me a reason to ever do business with them and possibly recommend to others who I have now informed that GE IS not a good choice
GE Money Bank
-
PPI
I wrote to GE Money back in August last year before the PPI deadline requesting to see if there was any PPI on my account. They wrote to me indicating that there was an amount £291.66 being held on account and they have failed to reimburse this money to me. I have written on numerous occasions but they have not responded to any of my communications and I would like to have the money that is rightly owed to me refunded.
GE Money Bank
-
jewelry express account in my name 19 years
A fraudulent account was opened in my name with unwillingness of me knowing for 19 years with a jury Express Account also a Mohawk carpet carpet company i kept asking for report for over morw than two years never recived one i was suppose to get electronic transfer from General Electric. Ive been so stressed out. For these pass years for being tormented by GE social has been stolen an account was opened at the age of eight when I was not even eligible to have an ID also Social Security is also stolen I was never notified by GE about this fraudulent account I received a letter from Jared the jeweler that somebody was trying to purchase merchandise so as of saying I followed up with GE and they apologized about the damage what apology was not enough I'm still going through the motions of the first link case I would like to send a lawsuit towards GE Capital Retail Bank PS quonesha Lambert
This review was chosen algorithmically as the most valued customer feedback.
My nightmare started in 2006 when I foolishly applied for a loan to renovate my property in france which I owned for 80, 000 eros. The loan was covered by a ppi that was paid for. The loan was made via a ge money subsidiary located in paris and all documentation showed ge logo and ge money heading. No assistance was given regarding where or how loan...
Read full review of GE Money Bank
GE Money Bank
-
Care Credit
I have had Care Credit for years. I used it to get my dentures and hearing aid. I called the insurance that I have had on the card because I have had a loss of income. The insurance (Account Security) said that they did not cover loss of Disability income or loss of Child Support, which was what I lost. I was so upset. That has always been my income. I have been paying them $49.05 per month for years! (since around 2008) I have always made EVERY payment up until now.

The next day, the same lady called me back and told me that they would be refunding me all my payments! I couldn't believe it! What a Christmas present! I called Care Credit and told them the situation, and that a refund would be coming. The 'agent' who answered said that it would be fine if I skipped the December payment. She said she would make a note about the refund.

January I started getting emails and phone calls stating I was past due. I called again and told them about the refund. Again they said that it would be fine, that the refund (Which turned out to be $2730.75 when my balance was $3300+ would act as payment, and I could resume payments with my late January 2016 bill.

Again, I got a phone call and an email. I called again. I agreed that i would pay the late fees, but I couldn't pay until February 8, 2016 but I could pay $50. The 'agent' again agreed and said she was making a note.

Today, January 26, 2016, I got another email. I was very frustrated. The minimum balance due is now over $313.00, it says I am three months past due on a balance of $662.15 (it was a little over $500 before fees).

I called AGAIN! This time I asked the 'agent' to get me a supervisor. Roger was his name. I told him everything, and that the refund should have posted as a payment and not a 'debt cancellation' because I had paid the premiums. I explained everything else, including the agreement to pay $50 on the 8th of February.

He would not budge on anything. He stated that even if I paid the $50 it would not meet the 'minimum balance'. He would not accept the refund as a payment either. He said that it was the company that extended that credit or something.

I asked him to explain REPEATEDLY why his 'agents' told me it was okay, when it wasn't. He was SILENT. He would not explain. I asked him to listen to the recorded messages of my calls to his agents and he said it would not matter then went silent again. I finally got so frustrated that I swore, and he told me, "Have a good day, mam" and hung up on me. Does anyone know how I can do something about this? I am trying to raise my credit. It just got to the 620's and now it will look horrible.

I went from an income of $5000 a month to $1600 a month. I was TRYING to work with them, promising the $50 payment. He wouldn't even TRY! I have closed my account, but I don't know what else to do.
This review was chosen algorithmically as the most valued customer feedback.
I was online looking for a personal loan and i got a call from a guy named Alex Martin from ge capital he told me i qualified for a 10, 000.00 dollar loan i told him i only wanted 5, 000.00 dollar loan thats when he told me i had to pay IRS 375.00 I had to pay a holding fee and all kinds of other things. This went on for a month and a half when it was all...
Read full review of GE Money Bank
The complaint has been investigated and resolved to the customer's satisfaction.
GE Money Bank
-
overcharged interest
The card is offered by doctors who specialize for coverage that is needed and insurance doesn't pick up. I am still showing a balance I paid and there is interest on the account. The dentist assistant office workers have tried to straighten it out to delete the interest charge and so have I.
Their answer is change banks from GE to Synchrony. I contacted new bank and got only miss, calm down, you need to speak to dentist. I made my payments on time and even ahead. Now, a new bank handling the account that i have been paying and the interest is tagged back on. Yes, i am angry for the treatment I refuse to pay anything further than what i agreed upon with the dentist.
i have been receiving letters from finance companies to pay then off. I agreed to pay dentist $1000.00 not all the extras the company is tacking on. I put none of the agreement in writing with Care Credit GE and now another hassle with anew company. I never authorized interest of payments on $1000.00.
Resolved
The complaint has been investigated and resolved to the customer's satisfaction.
The complaint has been investigated and resolved to the customer's satisfaction.
GE Money Bank
-
credit rating
In February of 2012, Requested to Ashley Furniture to have co-signer name removed from credit card and was given verbal approval as credit history had been established for primary credit card holder. Co-signer received phone call in April of 2012 from GE Money stating primary credit card holder had purchased furniture and requesting approval of purchase from Co-signer. Co-signer denied approval of purchase and again requested to have co-signer removed from credit card and received verbal confirmation that it would be taken care of. Furniture purchase was not denied by Ashley or GE Money and Credit rating for co-signer is now at affected by default on payment for furniture purchase from primary co-signer. Was advised to send letter to Presidential Complaint department stating all the actions and facts. Letter was sent 6 weeks ago and have not heard any acknowledgement or response.
Sir, you do not have your facts correct:

#1 - we never agreed to increase the credit limit from $1000
#2 - we never agreed to the purchase of the furniture and actually declined the purchase when called from a GE Capital representative
#3 - we never agreed to be a co-signer on a GE Capital credit card

Please stop with the non-professional attitude and provide some solutions. We want to work this out but are at a loss as why we are
victims to actions that were clearly not followed. I can be reached at [protected] for further discussions on how to solve this collection issue. If you can show proof to any of the three items listed above - I would be more than happy to work out a payment schedule.
Resolved
The complaint has been investigated and resolved to the customer's satisfaction.
GE Money Bank
-
never got credit for returned beds
In the Spring of 2010 I bought three Sleep Number Beds, using a Sleep Number Beds credit card, from their store in Paramus, NJ (Garden State Plaza Mall). Two of the beds did not fit in my guest room so Sleep Number Beds asked me to pay for a delivery truck to pick up the beds for return. I ordered the truck and they picked up the beds, but their credit card, run by GE Money accounting office, never credited me with that refund. They kept charging me $2, 500 for the beds even thought that bill should have been credited back to my account. Sleep Number Beds sent me an e-mail saying a refund was being processed, but they never sent it to GE Money. I submitted dispute paperwork by fax to the GE Money accounting dept, but they never acted on it. Instead, the sold my account to Asset Management for collection. I sent Asset Management the dispute paperwork, and they never acted on it either. Now, on my credit report, the disputed $2, 500 charge still shows up, from GE Money, but here's the weird part -- in addition, Asset Management shows that I owe them $2, 500 too. But it is for the same beds. Isn't that illegal to be charged twice for the same item? I am being charged twice, for beds that were returned, instead of getting a refund.. No one is listening to me, no one is crediting my account properly for the returned beds. Dealing with GE Money is like talking to a brick wall. It's 2013 and those wrong charges are still showing up on my credit report. What am I supposed to do now? !
The complaint has been investigated and resolved to the customer's satisfaction.
GE Money Bank
-
Interest on late fee
In Feb. of 2013 i was one day late in making my Care Credit payment. I had a promotion expire so a late fee was attached to my account. I paid the late fee as well as the promotion amount (I thought) until I get my bill today just to find that they have been charging me $2.00 per month interest on the late fee... Now for example every month if I owe $30.00.. I pay $50.00... I was told that even though I have paid MORE than required that my over payments were "directed" to promotional amounts to "avoid" interest on other promotional amounts... That have been charging me this for 2 months. This seems very predatory and designed specifically so people are hit with late fees and interest payments. After long discussion on the phone with the customer care person.. I did get her to reverse all interest charges on the late fees and she made the "necessary adjustment" so that the interest on the late fee was charged out or else it would continue to show-up. This is a PURE SCAM...
Resolved
The complaint has been investigated and resolved to the customer's satisfaction.
The complaint has been investigated and resolved to the customer's satisfaction.
GE Money Bank
-
mortgage
In 2002 I took out a mortgage with GE money.In 2004 I draw afurthur 25, 000 pounds.A clerical error made by them resulted in an apology and a 'goodwill' gesture which resulted in being conned into a high rate interest mortgage in 2007.In 2010, despite them 'bulldozing' us and trying to reposess our home, they admitted overcharging us by £19, 737.13!STILL they refuse to repay our costs nearing on £5000 legal fees, refuse to justify huge legal fees on our mortgage account, and, despite this going to court inJune 2009 are ststing that we have not paid funds since 2005 which is wrong.They do not answer basic questions, my solicitor felt that they were deliberatley delaying issues ...and the arrogance..the ARROGENCE o f their employees beggars beyond belief!I have more than once invited them to pursue this in a coury..the truth is..they dare not! As this would show the bullying, harrassing, downright incompetant manner in which they revovle.I am suffering from depression as a result of their conduct but I'm damned sure I will fight mine and any others corner in order to bring this into the public domain.It will open not a can, but a mountain of worms!Is there anybody in a public financial position to help expose this company, who, by the way, are not governed by the FSA!
Resolved
The complaint has been investigated and resolved to the customer's satisfaction.
The complaint has been investigated and resolved to the customer's satisfaction.
GE Money Bank
-
Charged for Services Not Rendered
I had to have cataract eye surgery. I was told that there was a 60% chance that my vision would not be corrected to an acceptable level and may required. I was told if I purchased the "Clear Vision Upgrade" Lasik would be performed to correct to 20/20 vision. The day before surgery, I asked if I am seeing well after the surgery, do I still owe the $4500 to ClearCare. They said yes. So after the surgery, they did everything possible to get me to see 20/20. I'm now at 20/25 and not needing Lasik, but I am being charged for the services that were never rendered! I'm exploring legal options because I was basically "scared" into purchasing a product that I would never need/use. Everything is well documented and I have a great case. I just can't believe that GE Care Credit would participate in this practice. I will make this a very public issue.
Resolved
The complaint has been investigated and resolved to the customer's satisfaction.
This review was chosen algorithmically as the most valued customer feedback.
I was contacted by Mr. Daniel Wilson stating that he was with GE Money Bank and that I was granted a loan of $3, 000 and that all I had to do was come up with a $150 deposit that was to be divided between three (3) Wal-Mart Money Cards. Well, I came up with the $150 deposit and before I gave Mr. Wilson the card numbers, I asked if it was guaranteed and I...
Read full review of GE Money Bank
The complaint has been investigated and resolved to the customer's satisfaction.
This review was chosen algorithmically as the most valued customer feedback.
This is the worst credit card company in history!!! I got this credit card and kept telling the place of business that I did not want it. After I received I thought I would use it since they had no interest for 1 year. After a year and half paid it off IN FULL and they still charged me an interest charge AND a late fee because the bank was a 2 days late. I...
Read full review of GE Money Bank
GE Money Bank
-
Deferrd interest
I Was charged  deferred interest at the end of a promotional period.
We used "care credit" to help us finance some emergency dental work. There was a promotional period in which there was very  little  interest charged. As we approached the end of that period, a new promotion became available and we used it for additional dental work.

I am certain that we were notified on some portion of the bill that the promotion period was ending, but what we were not made aware of (likely it was indicated in the fine print) was that we would be made to pay a deferred interest rate of 26% on every service we ever purchased through care credit. The summary is that what would have been Paid off in several months, could take 3 years to pay off according to their payment plan.
The worst thing about this is that it is probably legal, even though it is clearly unethical. Care credit presents themselves as an alternative to ihigh interest credit cards, but then designs its payment plans so that they extend beyond the promo period and you get charged interest at rates much higher than the average credit card. To pass your company off as an assistance to people in need and then to take advantage of them through predatory lending is unethical in the extreme. Stay far away from care credit!
The response and action taken by GE Capitol is mostly accurate, and
deals with half of my request.

Assuming that we receive the promised check, I am content with
this as a settlement of the first half of my complaint. However! In
order to negotiate this settlement, they insisted that I immediately
close my account with them (which was fine since I will never utilize
this company's services again). The problem is this: After my account
with them was already paid in full, they proceeded to debit an
additional 100 dollars from my bank account.
This is completely inappropriate. I have since called their accounting
department and they have promised to issue me a check for the $100
that they stole from my account. (Accounting error)

This is another demonstration of the poor and predatory financial
practices that this company employs against people who are already
suffering under the strain of medical bills.

The second half of my request was that they cease utilizing the
practice of accruing deferred interest for promotional periods. I am
sure that they have legal cover for this practice, but I am also
convinced that they schedule new "promotional periods" to lure
customers into missing the end of their originally promotion and
accruing exorbitant interest.

For a company that masquerades as "care credit", this practice is
unacceptable, unethical, and predatory. At this point, the second half
of my complaint remains unaddressed and I reserve the right to
participate in any class action or individual action until this is
resolved.
The complaint has been investigated and resolved to the customer's satisfaction.
GE Money Bank
-
Bad Company
This is very frustrating... My GE Amazon Store Card has been showing $0.00 of available credit for 2 days now and I can't purchase the merchandise I needed. I ordered some merchandise June 1st and June 4th but I canceled everything I ordered because I wasn't sure if I was ordering the correct merchandise that I will be needing. I know that they won't charge for those items until it ships. I canceled them before the seller ship them so I know I won't be charged for them. The only transaction that I know that went through was the charge of $28.12 occured on June 1st and that's it. I contacted the customer service 3 times already to address the issue and yet there are still no updates. This is really pissing me off and it is so annoying. I have a credit limit of $900 and a balance of $28.59 and still my available credit shows $0.00. Very bad experience with this card. I really want to close my account.
Resolved
The complaint has been investigated and resolved to the customer's satisfaction.
The complaint has been investigated and resolved to the customer's satisfaction.
GE Money Bank
-
BOGUS LATE FEES DESPITE PROOF
THEY ARE IMPOSSIBLE TO DEAL WITH. FIRST THEY HAD MY ADDRESS INCORRECT, AND "DID ME A FAVOR" BY WAIVING LATE FEES THAT I DID NOT OCCUR SINCE I DID NOT RECEIVE THE INITIAL STATEMENT OR INFO! SECONDLY, THEY KEEP CHARGING ME INJUST LATE FEES. FORGET ABOUT CALLING AND SPEAKING WITH THEM THEY ARE THE RUDEST PEOPLE. I SENT COPIES TO PROVE THAT I WAS NOT LATE WITH MY PAYMENT, AND I RECEIVED A LETTER STATING " THEY ARE UNABLE TO WAIVE THE LATE FEES". WHAT?! I HAVE PROOF AND THEY ARE STILL GIVING ME A PROBLEM. IT'S HORRIBLE YOU DO THEIR PART AND PAY ON TIME, AND THEY DO NOT TREAT YOU FAIRLY OR HJMANE FOR THAT MATTER. IT'S HONESTLY LIKE SIGNING WITH THE DEVIL! IT'S AWFUL
Resolved
The complaint has been investigated and resolved to the customer's satisfaction.
The complaint has been investigated and resolved to the customer's satisfaction.
GE Money Bank
-
upset
Hi my name is Tiffany Abroom, and I am up set with GE Money because I received a call talking about I was approved for a 2000.00 dollar loan and I was to go tl Wal Mart and get Two Money Cards and put 40.00 dollars on the both of them, I did it and now they say that My credit was not good and now I am out of 80.00 that they said that they were going to refund it back it has been a month I have not seen the refund check yet. So what cam I do to get my money back.
Resolved
The complaint has been investigated and resolved to the customer's satisfaction.
GE Money Bank
-
Bad Company
C/O
GE CRB Amazon
Amazon

This is a letter for dispute and for CEO of GE CBR Amazon.
This all starts back when I purchased this camera from Amazon. I received the camera in broken condition. It never worked correctly. I called the company that sold me the camera system on Amazon and a Manager told me to send it back in the prepaid packing slip that he would send me on an email. I boxed this up and sent it back for a refund. Then about a week later I get a package back from the vendor and it's the original camera I sent back for a refund. When I open the box it was thrown in the box with no bubble wrap and it was flopping around. Also it had some of the lenses missing and the power cords. I then called the company and they told me that it was pass the return date and they could not accept it. I told him that a Manager told me that you would take it back due to the camera was broken when I got it. He told me that I was full of crap and I am stuck with it. I told him that it was broken and he said to send it to cannon and hung the phone up on me. I then called Amazon for a dispute to get my money back. They then told me around two weeks later that it was a 3rd party company and they could not do anything about it. They told me to call GE Amazon Card and dispute it. I then called GE to see what can be done. I spoke to customer service and they told me that they would put in a dispute for me and that I would get some paperwork in the mail. I got the paperwork in the mail and sent it back in. Time went by and I did not hear anything, then I got a bill in the mail with some late charges on it and also it showed past due notice. At this point I was worried about my perfect credit. I then called back in to GE and got a very rude lady on the phone. I then asked to speak to her supervisor and she put me on hold and around 5 minutes. Then a lady by the name of Vivian at ext 4058 got on the phone on 9/19/12. I told her my whole story and she told me that the late charges would be taken off and that she would send over to the dispute department to have this credited back to my account and they would charge back Amazon. I trusted her and she gave me her name and extension. Well some time went by and I did not hear anything from GE and then I got another bill. I called into GE and got on the phone with Abbi at ext 5185 on 10/31/11. I told her the same story of what was going on and she told me that she would try to get in touch with Vivian. I was then put on hold for 10 minutes. After being on hold she told me that she could not get in touch with Vivian. She told me that she would take care of this and I would get a bill with a 0.00 balance on it. She also credited the late charges for me and said that it was taken care of. Well that did not happen as you can tell. I then called back into the call center and this time got the rudest man on the phone that I have ever dealt with in my entire life. His name was Richard Gregory and he would not give me his extension and I hope you may find him in the notes. He should not be talking to customers. He told me that he would send me a new dispute form to fill out and I would have to start this process all over. I was very upset at this point. I have been very patience to this point. I then waited for these papers that never came and then I called one more time. The lady I got on the phone could barely speak English and she said that she would send an email to Vivian the original lady I spoke to. Guess what? I have not got a call back or an email or any more paperwork. Today I got a bill in the mail with late fees and past due amounts. I am not going to pay for this. You need to remove the amount of the camera and all of the past due amounts from my account. Also I checked my credit report today and there is a bad mark on it. Please also have this removed from the credit reports. Please let me know when this is all taken care of.

Sincerely
Michael J Sheets
We are here to help
16 years' experience in successful complaint resolution
Each complaint is handled individually by highly qualified experts
Honest and unbiased reviews
Last but not least, all our services are absolutely free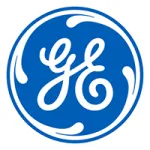 GE Money Bank contacts