Ing Bank
-
Credit Card Not able to be Activated, My Partner's Credit Card Disappeared from my Internet Banking and From the APP.
I have been banking with ING Bank Netherlands for years. My Partner's account is linked to mine. For the past few weeks his credit card is no longer visible on the app or in my account. I have made use of their chat function and have chatted to upwards of 6 persons who are all unable to help in anyway. I have written a letter requesting that the credit card account should be added to my account again but I have no way of emailing it. I have read reviews about this problem and several people seem to be unable to access accounts that had previously been linked to their accounts. Mostly it concerns the partner's account and although there seems to be no explanation of the reasons for this situation. There is also no solution listed. Although I am a client of ING Bank in the Netherlands, I am currently living in South Africa and calling is expensive especially given the length of time needed to solve this issue. Its appalling service for clients who have been with the bank from the outset.
Desired outcome: I would like my partner's credit card to be relinked to my account so that he can activate and use it. I also require the bank to call me on +[protected] if there are any issues. My email address is [protected]@hotmail.com
Ing Bank
-
On boarding
Bergen Logistics BV is trying to open an account. We were recommended to open with ING by NFIA. We submitted all the information and the analyst Menno after approving he receive all the information stop communicating with us. No positive, negative or additional information required.
Multiple attempts to reach out to him he didn't pick up the phone.
It is ok to reject us - though there should be no reason for it. The treatment is totally unacceptable.
Ariel Calmanovici
CFO Bergen Logistics.
Desired outcome: open the account or move the process forward or any answer to what is the next step.
Ing Bank
-
Exchange rate
Hello, we have recently received a transaction from an Ing bank inSpain for a apartment sale.
The money was transferred to our Bank account and we were given a very poor exchange rate.
Between my brother and I we have last nearly £1000 because a very low exchange rate was used by Ing. Instead of the 0.9 exchange rate,
they only gave us 0.885.
On a large sum of money this is not of advantage to us but hugely advantageous for Ing.
I would like to make a complaint and wish you to respond to the reason for this.
This gives your bank a very bad reputation.
Look forward to your response.
Regards,
Glen Harbott
Ing Bank
-
know this, no mortgage to foreigners who reside in spain! also, worst "expert" ever!
We had applied for a mortgage with my husband and they denied us. Ok that can be if they can give a plausible reason but our "expert" didn't even read our messages properly and kept responding but not to our questions.in the end, working since the day you arrived in spain, have been working isn't enough and on the other hand, they don't even know my possesions in my country and they don't care, which is their loss. But they can't even properly understand anything, even though it's all in spanish, or pay attention to what you're saying! Terrible service!
Ing Bank
-
my money got stolen from my bank account and the bank don't give me any answers
I was traveling in Spain when my bag got stolen, i tried to run to catch the thieves but was to far away. I called card stop. But the thieves still could take 500 euros out of my account. I went to the police to make a file repport.
I went back to Belgium and tried to contact the bank, they never answered me. After 3 months the manager of frauds contacted me and said that they cant solve the case, because they dont know how the thieves stoled my money and that maybe was me that did. I had people around that saw my bag fot stolen, i have the file repport from the police.
How can i solve this case? The email from the bank is: [protected]@ing.be
The number of my case is : FBE [protected]
Ing Bank
-
it services and customer service
I'd like to escalate you a high complaint about ING Spain. Its IT services are totally crap, having lot of problems to use them and its customer service over the phone is also bad. Do you think is acceptable to have to call three times to this service, wait for 30 minutes to get response from an agent and finally, hung up the call because nobody is responding?. I'm thinking, like lot of people in Spain to leave this bank for its horrible service, specially I/T. I've sent some comments to ING Spain about, but they have been totally ignored them. Please, change the management in Spain!. They are incompetent and useless (Sorry for being so rude).
The complaint has been investigated and resolved to the customer's satisfaction.
Ing Bank
-
made mistakenly transfer
Hello sir/ma'am,

I have just realized that I mistankenly made a transaction. This is my receipt. I would want my money back.

I am a victim of fraud sir and after verification I found that I transfer my money to fraud person.

Please find attached proof of payment if you need more information I will give you.

I hope I will get my money back as soon as possible.

Airbnb helps me a lot for this kind of fraud.

Thank you very much
Hemal Bhatt
Resolved
Pay my money back
This review was chosen algorithmically as the most valued customer feedback.
I am a researcher and do not speak Italian. I have a bank account in Ing bank in Italy. They suddenly blocked my account for no reason, and when I went to the bank the refuse to talk to me. First of all, when I said I can't speak Italian the asked me to leave the office in English. They could speak English it was obvious but they said we do not help you if...
Read full review of Ing Bank
This review was chosen algorithmically as the most valued customer feedback.
I have home owners insurance. Well I have almost all you into insurances on my account. Recently had a break-in and lost my computer and couple of things. I need this computer to actually do work on and it had now almost been 2 weeks and noone had even looked at the claim yet. Really annoyed and let down by this insurance Just glad my home didn't burn down else we would have been homeless for more than 2 weeks
Read full review of Ing Bank
Ing Bank
-
problem opening a bank account
I have applied to open a bank account at 4 of September 2019. It has been 20 days since then and still they haven't opened me a bank account yet. I have visited the office in Rotterdam twice by now and they are telling me to wait until I receive a mail and they try to excuse themselves by telling me that, there are many applications at the moment, but that's not true because I know people that applied after me and they already got their bank account in the first week. I really need the bank account to pay my rent by the end of the month but they don't do anything. If it was a Dutch citizen they would have opened the bank account immediately without having to wait until the mail arrives. I also have a BSN number by the way, but they still told me to wait until I have the mail. This is really troublesome and they don't try at all to fix it, and now there is a risk to pay oustanding fees because I will not be able to pay my rent through the bank.
This review was chosen algorithmically as the most valued customer feedback.
To whom it may concern, 2 years ago, my ex partner stole 6500 euros from my personal ING Espana Cuenta Nomina, and though the bank was aware of the fraud, they refuse to take responsibility, press charges or compensate me for this. I have full proof of how it was done whereby he pretended to be me logging in from Spain and then moving the funds from my...
Read full review of Ing Bank
Ing Bank
-
the trouble in opening a business account in bucharest
Good day.

My name is dr dan harary.

I am an israeli romanian citizen.
I am specialized in endodontics dentistry and I tried for more than six months to open an account for my firm in bucharest romaniai have an euro account to in your bank.
The procedure is taking more than 6 month! Since I first came to open the account and until today, I am still not working with you!
My firm is: dr dan harary endodont and the ing bank agency I am struggling to open the account is :ing piata iancului bucharest first there was a minor problem with the business registration forms, my lawyer talked to one of the employees and she corrected it and I brought it as she (the employee) wanted and I was told to wait.
Nothing happened! I went to the bank they had no answer, I called the call center they told me they would call me back that same day with an answer still nothing and nobody returns a call.
I want to mention that I am connected to another israeli company (msolutions is its name.. Https://www.M4sol.Com it is a company that deals with smart home and video solutions) which I want to extend our business to romania and may do business with you I ask my self if it wold be possible to work with your bank when things are going as I described you here.

Best regards

Dr dan harary

My tel nr is :[protected]

My mail :[protected]@gmail.com
This review was chosen algorithmically as the most valued customer feedback.
Good morning ING Bank, I'm a citizen of Japan. I'm begging for your authority to please investigate my case . I was scammed recently, using your bank. I don't have a bank account in your bank yet. I have already reported to the bank here in Tokyo were I sent the money that I was scammed.They told me that the bank account were I sent my money has many...
Read full review of Ing Bank
Ing Bank
-
account to close : [protected] : france account
Hello,

I have sent the closure form by La poste dated 13.07.2018 but you have not closed the account. I have tried to contact from india and does not work out. My friend contacted to Customer care france but they said only i have to contact them.

Request you to please close my account. I warned you and remind you to close the account as i have returned back to india. i am no longer using your services and not able to pay the debit amount to you as i already closed the account.

I am adding the documents again for your reference.

If the account will not closed, i will not be responsible.

Best Regards
Dhiraj Barapatre.
This review was chosen algorithmically as the most valued customer feedback.
I have started using my ING account after a few years and I absolutely need to do a bank transfer. Unfortunately I changed number since opening the account and I don't have the old one. A mobile number is necessary in order to receive an authorization code to proceed with the transfer. I was reassured by the customer service that after submitting a request...
Read full review of Ing Bank
Ing Bank
-
im selling iphone 6 64gb
Im writing this because i encounter suspicious transaction coming from Balbuena Leonida, i post on olx that im selling my iphone 6 64gb and she inquire about my ads on olx that she willing to buy it as a gift to her son and send it to nigeria address, and the transaction would be i need to ship the item first before the payment has completely credit to my account we are having conversation and i explaining to her that i cant handling the shipping first since its really expensive and in my mind also im not 100% sure that after i ship the item the payment would be credit to my account it will be big loss in part of me if the transaction was scam. She send to me a confirm email that a payment confirmation but its really suspicious since im aware also about fraud online scammer. Can you help me if this is a legit email confirmation from ingbank? Thankyou
Ing Bank
-
I cannot access my account
Almost20 years ago, I opened accounts with ING bank on-line. I forgot about the accounts because they were CD's. Now, when I go on-line, I cannot access the account because they want my telephone number that was associated with the account. I don't remember the account number I had back then. Because ING is located in Australia, I don't know if there is anything you can do to help me, but I'm hoping that there is something you can do because there is a lot of money at stake.
The complaint has been investigated and resolved to the customer's satisfaction.
Ing Bank
-
customer's right to receive his own financial records
Hello, I believe ING (Netherlands) has neglected my basic rights as a regular client. I hold an account for 2 years, and for the last month I have kept my balance high and steady so I could pay for my PhD in London.
Now the UK immigration office asks me for an official record of all my bank transactions for the last 28 days as financial evidence for my VISA application. But the ING refuses to provide me this official record - even though it is true I have a regular account. What can I do?
Resolved
The complaint has been investigated and resolved to the customer's satisfaction.
The complaint has been investigated and resolved to the customer's satisfaction.
This review was chosen algorithmically as the most valued customer feedback.
I opened an ING Electric Orange bank account 4 months ago, along with a savings. I transferred $50 from my Bank Of America account into ING. I sent my tax return money, of $8, 500 to my ING bank, and they immediately froze my account and had me answer security questions. They were all off, asking about my ex husband from 12 years ago. After I answered them...
Read full review of Ing Bank
The complaint has been investigated and resolved to the customer's satisfaction.
Ing Bank
-
ing is not a good banking service
I have been an Ing direct costumer for years. I have not had issues until recently. A couple of months ago, Ing asked me to change my password for security purposes. After that I had forgotten the password. After many attempts, I was locked out. I asked for a pin to reset my password. The first pin did not arrive and then I requested a second pin. Which also did not arrive. I have contacted them many times. I even asked them to send it another way or by priority mail. They refused. They were not at all helpful. They left me on hold for more than 30 minutes. I had to freeze my account and wait again for the next pin to be sent to me. They told me to ask my mail service and file a complaint. I did but I let them know since they are the ones who has chosen to send this important information through the US Postal service then it was up to them to find out what has happened and get the information to me. I am left with very little options. I have not been able to get to my account that holds more than 18, 000. They told me to wait and the matter should resolve itself. I am now looking at legal services to resolve my situation.
Resolved
The complaint has been investigated and resolved to the customer's satisfaction.
We are here to help
16 years' experience in successful complaint resolution
Each complaint is handled individually by highly qualified experts
Honest and unbiased reviews
Last but not least, all our services are absolutely free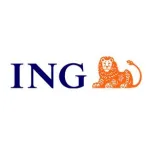 Ing Bank contacts