Overview of Comenity customer experience
Comenity, a well-established provider of branded credit cards, has faced certain criticisms, according to the complaints posted on our platform. A frequently mentioned issue among complainants pertains to Comenity's billing practices. Some customers have expressed dissatisfaction, alleging unexpected charges and unclear billing statements. In particular, concerns have been raised over late fees applied to payments that customers assert were made on time.

Another area that receives a share of criticism is Comenity's customer service. Certain users have expressed frustration with their experiences interacting with customer service representatives. These complaints often revolve around perceived lack of clarity or misunderstandings in communication, and in some instances, complainants have cited difficulties in reaching a resolution to their issues.

Some complaints have also touched on credit reporting practices. A few customers have reported adverse effects on their credit scores due to misinformation or errors allegedly made by Comenity. These instances typically involve the reporting of late payments or the status of account balances.

However, it's crucial to note that Comenity demonstrates a commitment to resolving customer complaints. The company has a dispute resolution process in place and has been known to take proactive steps to investigate reported issues and rectify any verified mistakes.

Additionally, Comenity is known to actively work on improving their processes based on customer feedback. Efforts to streamline communication and enhance the clarity of their billing processes are examples of the company's dedication to continuous improvement.

In conclusion, while Comenity has faced criticism over billing, customer service, and credit reporting practices, the company makes considerable efforts to address and resolve consumer complaints. The firm's commitment to their customers and dedication to refining their processes indicate an ongoing effort to enhance customer satisfaction.
Newest Comenity complaints
This review was chosen algorithmically as the most valued customer feedback.
I received an email from Dell Credit regarding Comenity Bank is taking over and I also received an email the steps to follow. Oct. 10th I contacted Comenity Bank because my payment is due on the 17th of every month. I was told they could not locate my account. In my email I clicked the link to register and put in the information that was requested and again...
Read full review of Comenity
Bill paying
We pay our bills thru and online bank account. We always pay at least 2 wks in advance. Our aaa credit card thru Comenity Bank has always been a problem twice in the past year they failed to credit our account and charged us late fees both times we sent them copies of our cancelled checks and it was then credited back to our account . I complained to AAA and they said they there had many other AAA members that paid thru online bank paying have been having the same issue. And Comenity bank has ruined our credit rating.
Claimed loss: I just want my reputation back.
Desired outcome: Comenity Bank contact Experian Credit and withdraw their false information`. C
credit card loaded with $5000. deceptive practice
we got had by people that work on your behalf in Las Vegas. all underdress. we were told its not a time share, it is most definitely is a time share. We tried to cancel but they never answerd their phone calls . numerous emails, left messages, were all ignored. and phone number they gave us is disconnected. i feel maybe you should look into this. it's nothing you did rest assured of that. I find they were not professional at all. they talked about all the prisons he was in and seemed to be proud of being a gang member and the guns he owns. The whole ordeal just gave us an uneasy feeling. I sure hope you can help us we can't afford to have my credit harmed for this Thank you in advance

respectfully submitted, Kevin Donahue & Kathleen Rock

928.486.2526 928.486.4188
Is Comenity legit?
Comenity earns 91% level of Trustworthiness
SAFETY NOTICE: ComplaintsBoard has analyzed Comenity and determined that it has perfect credibility and is completely trustworthy, with a legitimacy rating of 91%.
We found clear and detailed contact information for Comenity. The company provides a physical address, 2 phone numbers, and 2 emails, as well as 3 social media accounts. This demonstrates a commitment to customer service and transparency, which is a positive sign for building trust with customers.
The age of Comenity's domain suggests that they have had sufficient time to establish a reputation as a reliable source of information and services. This can provide reassurance to potential customers seeking quality products or services.
Comenity.net has a valid SSL certificate, which indicates that the website is secure and trustworthy. Look for the padlock icon in the browser and the "https" prefix in the URL to confirm that the website is using SSL.
Our scan shows Comenity website is free from malware and phishing activities, which are types of online threats that can include viruses, worms, Trojan horses, ransomware, and other malicious code, as social engineering tactics used to trick users into sharing their personal information.
Comenity.net has been deemed safe to visit, as it is protected by a cloud-based cybersecurity solution that uses the Domain Name System (DNS) to help protect networks from online threats.
Comenity as a website that uses an external review system. While this can provide valuable feedback and insights, it's important to carefully evaluate the source of the reviews and take them with a grain of salt.
We looked up Comenity and found that the website is receiving a high amount of traffic. This could be a sign of a popular and trustworthy website, but it is still important to exercise caution and verify the legitimacy of the site before sharing any personal or financial information
This website offers payment methods that provide the option for customers to get their money back, which could be a positive indicator of the company's commitment to customer satisfaction.
However ComplaintsBoard has detected that:
While Comenity has a high level of trust, our investigation has revealed that the company's complaint resolution process is inadequate and ineffective. As a result, only 0% of 213 complaints are resolved. The support team may have poor customer service skills, lack of training, or not be well-equipped to handle customer complaints.
Comenity protects their ownership data, a common and legal practice. However, from our perspective, this lack of transparency can impede trust and accountability, which are essential for establishing a credible and respected business entity.
We conducted a search on social media and found several negative reviews related to Comenity. These reviews may indicate issues with the company's products, services, or customer support. It is important to thoroughly research the company and its offerings before making any purchases to avoid any potential risks.
Our Verdict: Comenity is highly recommended company, but beware of poor customer service. Their 0% Resolve Complaints rating is a cause for concern. We advise using their services securely and reviewing complaints beforehand.
Billing practices
I paid this account in full in March of 2023 I returned a bit late from a trip when I did my last payment. The automated system for their pay by phone did not indicate that I was late. I received a bill in May with 2 late fees I called them and I told them to close the account. They continued to add a late fee after late fee and interest on top of the late fee. I have had the worst experience with this bank. The thing is I did not have a balance and their unfair practices have ruined my credit.
Claimed loss: Negative adverse credit rating dropped from 700's to 630
Desired outcome: For this charge off to be removed from my credit report
This review was chosen algorithmically as the most valued customer feedback.
I have seen many complaints regarding this. Recently Dell switched their financial accounts to Comenity bank it was an utter and complete mess! I got one notice in the mail with less than 30 days notice of the switch with no information on how that was going to roll out. I finally got a paper bill in the mail stating I was a month late and they applied a...
Read full review of Comenity
This review was chosen algorithmically as the most valued customer feedback.
Comenity Capital bank recently took over Dell Preferred Credit accounts. The account transfer process is a fiasco. Comenity sent new account numbers via USPS but, for many of us, the mail never showed up before payments were due and the not yet receive account number is needed to sign up for online access. To infuriate customers even further Comenity sent...
Read full review of Comenity and 3 comments
Access to make payments online
With both my Lane Bryant account and Academy account, I can never get access to make my payment online. I start fighting your website 2-3 days before my payment is due and end up paying on the day it is due.

My bank takes it out the next day and you charge me a late fee.

This is the poorest excuse of customer service I have experienced. This has been going on for several months and I have not seen any improvement.

It is hard to pay off my comenity accounts and cut my credit cards so I don't have to deal with this frustration, when you keep adding fraudulent charges to my accounts.
Desired outcome: I would like a response and an explaination as to how and when this problem will be corrected. I would also like to discuss the extra charges on my accounts and have them removed.
NFL points credit card
Per the agreement of signing up with the card they offer a $100 statement credit if you spend $500 within the first 90 days on items outside of the NFL and then they are suppose to issue you the $100 after 90 days and its been 7 months and I still have nothing! I call every week and its the same story we are working on it and we are sorry. You owe me the statement credit as I did my part per the agreement. AWFUL CARD
Desired outcome: I want the $100 and I also want some sort of compensation for every month you have not given me the statement credit
AAA Visa Card
When Comenity/ Bread Financial took over my credit card I did not receive a bill for months. I started receiving late notices and no bill. I would call them and they would tell me my payment was past due.

I finally received one bill a week after the late notice came. Since February I have not received any bills or late notices.

Now I see they have hit my credit claiming I am 90+ days late.
Desired outcome: I want them to remove any lates from my credit and I will pay them off and close the account. Worst customer service ever!
This review was chosen algorithmically as the most valued customer feedback.
Late summer of 2022, I received a letter from bank of America informing me that my AAA visa is switching from bank of America to comenity capital bank. Nothing would change and I would not lose my current rewards. I called bank of America to check on my rewards and they told me I had $681.56 that was near expiration and they sent that check. That check wa...
Read full review of Comenity
This review was chosen algorithmically as the most valued customer feedback.
Account reactivated to purchase shoes on sale. Reactivator did not verify address - we had moved. Paid the balance in FULL when bill was finally received after being forwarded by P.O. - 2 months later. Have had 3 late fees added while the check was being processed - not sure why. Have since made 11 calls to Comenity. 2 today and on transfer to a supervisor...
Read full review of Comenity
Victoria secret card being closed for no valid reason
I dont use this card a whole lot. Probably only 2 or three times a year and always pay balance off early. I recieved a letter saying they were closing my account due to inactivity or my due to my credit score report. I messaged online to appeal the discion because I have 100 % payment ontime history for the past few years and have used my card responsibly . My account was still closed and I'm worried it's going to hurt my credit score that I've worked so hard to raise these past 8 years. This is just a terrible way to treat good customers.
Desired outcome: Credit reinstated so it doesn't hurt my score and if any negative remarks made the be removed
This review was chosen algorithmically as the most valued customer feedback.
To Whom It May Concern, I am emailing this to you as I have been in contact with two representatives on July 29, 2023 & July 30, 2023) regarding the above matter. I have been informed that my card cannot be reactivated. I'm very upset as I was told by one of your representatives, Zach, that two letters prior to the third and final letter closing my account...
Read full review of Comenity
This review was chosen algorithmically as the most valued customer feedback.
I pay by y debit card each month, from my primary checking account. Today I received a letter from Comenity Full Beauty stating that my last 2 payments were "returned" by the bank, and that my account is now frozen. I also was charged with returned payment fees. I have been poring through my bank statements, and I am unable to find any place where my...
Read full review of Comenity
This review was chosen algorithmically as the most valued customer feedback.
I purchased some furniture from Big Lots 2 years ago for $2,500. They offered zero percent financing for 2 years. I set up automatic payments on Comenity's website of $100 per month. All of my payments were made on time. Apparently I made a mistake about when my last payment was due. I had a balance remaining of $100 to pay it in full at the time of thi...
Read full review of Comenity
Comenity Bank Payment not Applied
Maurices/Comenity misapplied my payment and refuses to credit my account. Payment mailed April 11, 2023 (paper check) Payment cleared my bank 4/21/23 (credit card company processed without returning the check to the bank) When the May 2023 statement appeared with the unpaid amount I contacted Maurices via phone (call reference 2582). 5/10/23 received letter from Maurices/Comenity that they received my claim and were researching. 5/29/23 received letter from Maurices/Comenity they need more information 6/7/23 I provided Maurices/Comenity a) screen shot from my bank statement showing payment to them cleared 4/21/23 b) US Bank Trace ID for the transaction c) US Bank Transaction code (sent via their on line) secured message system 6/8/23 received acknowledgement from Maurices/Comenity of the submitted documents via their secured message system.
Desired outcome: Credit my account in full, remove any late fees, correct any negative reports to credit reporting agencies and a written apology.
Promotion
I had a promotion through Jared jewelers a last June 2022.. I paid my balance each month and new the promo ended at the end of June. I could not access my account to see what date it was due. I couldn't get into transactions, called a few times, no help. They told me big Red lines were shown across the transaction page to alert me the promo was ending. But I could not access the transactions so I didn't know the date. I also believed the date was changed because jewelry was being returned to be fixed again n again. I was charged $500 and disputed the charge they said no and are continuing to charge interest also. Please advise. I have excellent credit. I've never had a late payment in my 70 years. Thank you
Desired outcome: Erase $500 promotional fee
Autopay services
I have 5 different accounts that all have autopay set up. They keep saying the bank declined the charges, twice each month and hitting me with late fees and over the limit fees. My bank has no record of them ever presenting any charges. The money is there! It has impacted my credit negatively and I'm furious. I have thrown my hands in the air and now the problem is so bad I can't afford to get the accounts current.

I have talked to customer service, including supervisors, to no avail. I have written emails and even contacted the BBB about this practice.

And I'm forced to pay late fees and over the limit fees because there is clearly an issue with their payment center. HELP!
Desired outcome: Refund of all fees and fix the situation, I'll be happy to pay what I actually charged!
This review was chosen algorithmically as the most valued customer feedback.
What a nightmare! Never buying anything from LaserAway again via this company and staying away from Laseraway PERIODT because anyone going into business with this company has terrible judgment. Not only do they make it IMPOSSIBLE to pay them, once you actually manage to create an account online, not a SINGLE payment method words. Not the minimum payment...
Read full review of Comenity
Kay jewelers credit account
Resorting to complaints or 3rd party validation sources is not typically my preferred course of action. However I have exhausted every reasonable effort to resolve concerns with Comenity : Kay Jewelery and continue to get the runaround.

Account was to have minimums reset for April to $o payments $44 monthly no interest no late fees.

Company failed to correct costing me thousands in lost credit through their unethical reporting as late for not just April but May June and July as well none of which physically or fiscally impossible as I paid $110 am not due until 21 and they advised repeatedly they remove all lates and past due this never happened now clearance flagged and home loan approval on hold

They ignored arbitration and legal requests entirely
Desired outcome: Immediately remove all lates from credit correct monthly payment to $44 apply credit for the thousands you cost me
Frequently asked questions (FAQ) about Comenity products and services
Collect Your Trust Badge
Be recognized for outstanding customer service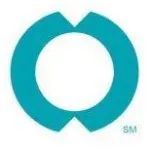 Comenity

contacts
We are here to help
19 years' experience in successful complaint resolution
Each complaint is handled individually by highly qualified experts
Honest and unbiased reviews
Last but not least, all our services are absolutely free