Comenity
-
payment mistakes
I tried to pay off 3 high purchases early on 4/4 $6777.72, 4/6 $8716.24 & 4/11 $7097.23, but instead of using the acct I have been paying out of for over 10yrs on time every month, comenity used another acct that did not exist. there was an error made somewhere, after seeing my checking acct still had over $30,000, I called to find out why and was told the acct was nonexistent? out of 3 large payments, 2 were returned, If I had known I would have taken care of it right away instead I got penalized for a mistake and harassed and was told I could not use the card for 3 months. finally got it corrected. I had to transfer 5 direct payments to American express so they would get paid. I tried to use my card on 5/8/22 for reading glasses. The card would not work, paying $244.00 for this mistake is not enough penatally, my card is out of service for 3 months? I have an excellent credit score 807, I'm a 100% USMC VIET NAM VETERAN with a wife going into 21 yrs terminal metastatic breast to bone cancer. It's not an excuse It's a fact. Being a loyal customer since joining and paying my payments in full every month, means nothing to BJ'S.
Desired outcome: BJ needs to get a better credit company that shows respect and is not arrogant.
Comenity
-
Credit Cards
The credit card payment is due by 5 pm ET. I live in CST so that is 4pm.

Who has bills due by 4 pm. NO ONE>

I have had this account in great standings for a long time. It is time to do business elsewhere.

I called customer service to be hung up on and then put on hold for ever without ever telling me they are going to help me. They just put you on hold like they hung up on you.
Desired outcome: I would like to see this policy changed ASAP.
Comenity
-
Reward cards
Yes I tried to use the reward card before the deadline yesterday and kept getting a error message that you could not send the items to my home. It kept saying it wasn't available to ship to my home. Called the customer service line and they kept getting the same error message. And we tried three address to get the items sent. So I said let me check this morning to see if it would allow me to do it without the rewards now that they have expired. And sure enough it allowed me to order the items without any errors at all. That is so messed up that VS is like that. It's crazy. And I purchase stuff literally every month or more and this is how you do your customers. I am furious. My name is Anesia carr Mouton 562-244-3064
Desired outcome: 03/08/2022
Comenity
-
Victoria secret credit card
After having my Victoria's Secret card for ten years they closed it for inactivity. I never received a letter or any warning about this. So now that my longest credit card is now closed it affected my credit age greatly and reduced my score. Called and tried to get it fixed and they told me all I can do is apply for a new card and start fresh. You are out of your mind to think I would ever consider doing that after you screwed up my credit and it seems from the reviews you have done this to a ton of people. What a horrible company you are.
Comenity
-
Credit card payments
Comenity is a scam. Most of my payments have been pretty regular and in total I've paid more than $700 in three years, yet in three years the total amount on my bill has gone down by only $100. What kind of interest is that? My monthly bills don't reflect more than approximately $4.81 in additional fees on most occasions. Huge scam. I've not had a habit of not paying this bill.
Desired outcome: A return of the more than $700 I've spent already.
Comenity
-
Credit reporting
While enrolled in Commenity bank hardship program with direct pay they continued to report to credit bureaus that the two accounts - Express and Herbergers were late. This was during Covid and the accounts were closed for years. Still they lowered the credit limits so it looked like I charged up to the max. This has hurt my credit. I made all the payments and now making full payments. They did this until all the money I was supposed to pay was caught up. Not a good incentive for program
Desired outcome: Remove all or some of negative 30 days or 60 days
This review was chosen algorithmically as the most valued customer feedback.
As I read posts from others, I see that I am not alone in having this problem. I use electronic banking and always pay my credit cards in full and on time. I recently paid my Grandin Road card in full. On 10/27/21, I electronically paid my bill. PNC Bank sent a check (see attached) to be paid to Comenity on 11/02/21. The due date being 11/04/21. However...
Read full review
Comenity
-
Master card
Comenity Bank Master card is the worst credit card and horrible customer service. in my opinion. This bank only is concerned about making money and they do not care about the customer and they told me that by there actions . My financial history with the bank aggravated the bank because the bank could not charge me any late fees with is how they make their money off the customers. I held the card for over 3 years and was never late or held a balance. I send a payment in this past month Oct/2021 . The payment was mailed back to me and then the bank charged me a large late fee. I called Comenity Bank and I was told that the office I mailed the check to was closed due to flooding. I spoke to the bank manager manager Justin #708691 (if he really was a manager ), and he also agreed that have to pay the late fee and he was only interested in the rules and did not want to hear the reason for the mishap. I told him I mailed another check to them he ignored me .The bank agents were very rude and their was no room for any negotiations. Today I called and found out due to all the checks I sent in that I had a credit on my master card for $1, 257.70 due to their incompetence .
This is just sheer narcissistic, rude incompetence and your company should be ashamed of its self for supporting these actions.I am reporting this incident to the banking commission and to the better business. I cancelled my master card today 11/28/2021.
Signed: Mr. Galate
Desired outcome: I hope customers read this and do not sign up for your credit cards . Also hoping you are heavely fined or go out of business.
Comenity
-
Unethical behavior
On 11/17/21 I reached out to Comenity Bank to inform them that there was an issue with my bank and that the payments that I made will be stopped. I asked if I can pay to ensure that the cost were covered. I was informed that at that time my bank had not rejected the payments and paying at that time was not necessary. I was informed to make a payment when I was sure that the bank had rejected the payment. On 11/18/21, the net day I went in to check to see the status of my account and my account was closed. I reached out and asked why was my account closed and I was informed that the policy was if there is a rejected payment, the file will be closed until 3 consecutive monthly payments are made and my account will be open in 90 days or I need to pay the full balance owed and my account would be released in 15 days. I told the rep that I was speaking with that I was not aware of this and why didn't the rep I spoke with yesterday inform me of the same. The rep kept beating around the bush without fully answering my question and making it seem it was mu fault. After realizing I was not going to receive a proper explanation I asked to speak with a supervisor. After being placed on hold the supervisor came on and immediately just by her tone and what she said to me, I knew that she was annoyed. She was rude and kept on implying it was my fault that I didn't know and stated that it was not the rep's job to tell me the policy of returned payments. I tried to explain to her several times that I was not mad at her but I was upset because I was never informed about if payments were returned that would result in my account closing. The response I got was now you know. There customer service is horrible and made me feel less than in the way I was being addressed.
Desired outcome: Account being opened and an apology
Comenity
-
Victoria secret credit card
After paying off my account and having a zero balance, I was charged a late fee the next month. I was unaware that after having a 0 balance that this would happen. Essentially I was charged an initial late fee and was unaware of this and then charged to late fees on the initial late fee charge. I believe that this a deceitful tactic and will no longer do business with Commenity.
Desired outcome: I would like the $70 I paid in late fees returned and any changes to my credit score reversed
Comenity
-
Credit card
I have proof I pay my balance in full but for some reason they say they don't get it until a day or two after the due date and charge late charges and fees and finance fees.
The operators are useless when trying to get help.
They are charging fraudulent fees for a purchase that I have paid in full.
I told them I have my bank statements but that doesn't seem to matter to them.

I have an excellent credit rating. It was 811. Now it's 795 and says Good.
I'm furious. I'm frustrated. I hate this card and I will never use it again.
Desired outcome: Credit score fixed and all late charges, late fees and finance fees returned.
Comenity
-
Fraudulent billing
Keeps charging a $2 finance charge regardless if the account was paid in full by the due date. All they keep saying is "if you account wasn't paid in full by the due date, the finance charge is applied". Then because you think the account is paid you go on with your business until you receive a notice that now you owe $6 because they assessed a $4 penalty charge for not paying the $2 charge. This went on for months. They have finally closed my account (after paying the $6) but it is the biggest relief I have felt in a long time. I will not have to deal with these thieves again!
Comenity
-
Account assure
Called, today, because I never received my 25.00 gift card for signing up for this service. After over 1/2 hour with no resolution, other than to have them resend the form I already sent in on 1/2/21, and wait another 6-8 weeks for processing, because they never received the first form I mailed in. I was due to get the 25.00 gift card, by 2/10/21. I have pictures of form, offered to email, or send copy, etc. Told they cannot do it that way, by, Tatiana, customer service representative, and her supervisor. I'm very disappointed and dissatisfied with the level of professionalism. My form was lost, somewhere, but I have to redo everything if I want gift card...ridiculous! Please contact me about this. If I have to redo, I should receive 2 gift cards, now, for all of these problems and my time on hold, etc. Thanks for your consideration. Jenny Garsomke 715-869-0869. [email protected]
This review was chosen algorithmically as the most valued customer feedback.
I closed my ulta account due to incompetence's and then reapplied. I never received the card. They have sent this credit card to my old address twice after various calls and talking to agents. This morning I spoke with three agents, was transferred three times, then told basically she did not see me talk to anyone basically I am lying. It is sad that...
Read full review
This review was chosen algorithmically as the most valued customer feedback.
Meijer (midwestern home/grocery store) utilizes Comenity to handle `their credit card accounts. Due to fraudulent activity, particularly in certain areas, they require photo ID that matches your card. However, each time my son uses his card (with his name on it and same as on ID), they deny the purchase presumably because the city he is trying to use the...
Read full review
Comenity
-
Credit card
I purchased a Shih Tzu from Petland Grove City, Ohio a year ago. First off they charged me for things on my receipt I did not purchase a few hundred dollars. Now they have raised my monthly payment because of beng one day late plus a late fee. I make my payments on time every month. This is a total scam Petland & Comenity Credit cards. I WILL NEVER USE COMENTY OR PETLAND AGAIN EVER.
Comenity
-
Refusal of credit
I just received a letter from you that you were refusing to issue me a Christopher & Banks credit card. Funny, I've already received the card. I gave them my SSN by memory. Perhaps I got it wrong, but I have good credit and I don't want this to mess that up. Not that I desperately need that card, but what do I do with it now that I have it in hand?

Rita Ware
1154 E. Cantebury Ln
Springfield, MO 65810

e-mail: [email protected]
Comenity
-
Thieves! Deceptive practice/ added fees
I wanted to pay off the account. Signed up online, paid amount due in full. A month later they claim I owe them additional $73 for...late fees, finance charges etc! After it was paid in full! I called, talked to 2 people before being transferred to manager and they said i still had to pay it. Also, spent 40min o waiting on the line for the 3 people to talk to me. Bottom line: fraudulent extra charges, their website is not purposely updated on time to show extra charges so they get transferred for next month bill and they can charge you additional fees. T
Comenity
-
Comenity credit card/lane bryant
I receive 3-4 calls from Comenity a day. These voicemails indicate that I should seek legal representation on the matter of my late payment on my credit card. They also state I should provide my attorneys information. Why do I need an attorney for a late credit card payment? They called me this morning and it was a male saying that my "case" had come across his desk and that I needed to have my attorney contact him. This practice seems highly unethical as I have received no paper document indicating I need to be represented.
This review was chosen algorithmically as the most valued customer feedback.
August 12, 2019 On August 11, 2019 I was contacted via text by Comenity Bank to contact them. After going through a lengthy automated system I spoke to a Customer Service Representative who stated I had an overdue balance. I never have overdue balances so it was a concern. I immediately paid over the phone with the Customer Service Representative. Because...
Read full review
We are here to help
16 years' experience in successful complaint resolution
Each complaint is handled individually by highly qualified experts
Honest and unbiased reviews
Last but not least, all our services are absolutely free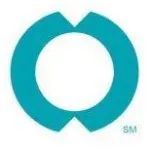 Comenity contacts