This review was chosen algorithmically as the most valued customer feedback.
Sears Kenmore Elite model 106.51183 Refrigerator purchased October 2012. Three repairs since purchase, all having to do with dispensing unit, whether ice making or water dispensing. Last repair has to do with electronic touchscreen display which began dispensing water erratically without the possibility of interruption. Sears vsisited and gave an estimate...
Read full review of Sears
Sears
-
member services
Case #3174597. I am exchanging a unit (must upgrade) on a lemon dishwasher. I am trying to process the order and they will not accept my Sears points (dollar value) nor the 5% Sears special offer as advertised on the website.Extra 5% off qualified appliances over $499 or special financing with Sears Card hide details
***Extra 5% off qualified appliances over $499 or special financing when you use your Sears Card. Must select the Extra Savings offer on the payment page in checkout to get instant savings. Cannot be combined with other Sears card discounts. Excludes Sears Commercial One accounts and Outlet Stores. Sears Home Improvement AccountSM applies on installed merchandise only. Excludes Electrolux, Jenn-Air, Dacor, Fisher & Paykel, floor care, sewing machines, countertop microwaves, water heaters, water softeners, water filtration, air conditioners, air cleaners, fans, humidifiers, dehumidifiers, floor care accessories, bags, belts, filters, carpet cleaning chemicals, home appliance closeouts, clearance, Smart Buys, Unilateral Pricing Policy (UPP) and Everyday Great Price items.
**Available Points 23, 409
That's Worth $23.41
Points Expiring 13734
Points Expiry Date 09/30/2015
VIP Status on your way to silver
Sears
-
serta icomfort
We purchased a Sera icomfort mattress from Sears two years ago. My wife and I can no longer sleep on the mattress without experiencing severe back pain. We contacted Sears and went through their warranty process of taking several photos of the indentation of the mattress. Our warranty claim was denied. We were filing a complaint with the Better Business Bureau as paying two thousand dollars for a mattress that is unusable within two years is unacceptable. The BBB said that Sears requests a chance to resolve these issues before a complaint is filed. We went through that process and again were denied. After reading all of the complaints regarding this product, it is evident that Sears is selling an inferior product and is not willing to resolve the many complaints associated with this particular product.
This review was chosen algorithmically as the most valued customer feedback.
I was calling2.2.2015 7:00am pt, 1800 9177700 sears customer service over tehe phone on automated sistem and try pay my bill.Automated sistem not teke my payment for my bill and immidiatly transfer me to operators.Automated sistem asked me very stupid quastions by shoise:#1 I need a copy of mt statement.#2 I like to informationsears choise rewards point.I...
Read full review of Sears
Sears
-
treatment of employees
Sears is a completely disgusting company to work for! Not only are their employees REQUIRED to sign up a certain amount of "members" for credit cards each day but their jobs are threatened if they don't! Not only is this disgusting but when an Assistant Manager of a Sears store (Tacoma Mall in Tacoma, WA) was told by an employee that trying to force people to sign up for credit (especially poorer people or people who don't speak english well) went againt that employee's moral code the ASM informed that employee that they needed to change their morals. Another issue with this store's ASM is that he seems to have no morals or integrity to speak of. He shows favoritism, he doesn't take responsibility for his own actions and blams his employees instead, and last but not least he has shown himself as believing he is always right and will NOT take what his employees say as correct or as the truth if it goes against what he is saying (even if he knows they are telling the truth). He is so concerned with how he looks that he is absolutely incappable of giving credit where credit is due or take responsibility for his own actions. Telling his employees they can approach him about anything or come to him with any ideas they have but then takes credit if it's a good idea and blames/punishes the employee if he is caught or questioned about a descrepency. DO NOT SHOP HERE! DO NOT SUPPORT THIS LOCATIONS CHOICE TO EMPLOY AN ASSISTANT STORE MANAGER (ASM) THAT WOULD TREAT HIS EMPLOYEES THIS WAY!
Sears
-
wrong item shipped and lack of response from customer service
I placed an order for a Power Rack PPR200x and a PFID Incline Bench on the 1st of Jan 2015. First, they shipped only the Incline Bench and there was no sign of the Power Rack. I contacted their international customer service chat team on the 7th of Jan 2015 could only tell me that they will "research" the situation and get back to me and to send an email to their international email team. The international email team never responded to that request. On the 13th I however received an automated email that my remaining item has shipped in 3 different tracking numbers. I received 1 box ( out of 3 ) on the 17th . The tracking system could not tell me the tracking numbers of the other 2 boxes, and customer chat team said they need 5-7 business days to research and get back to me where the other 2 boxes are. Next day DHL delivers 2 other boxes ( it had a baby crib brown cardboard boxing, but the dimensions were similar to what I was expecting) and when I checked with them, DHL showed me the labels that these were my boxes. So I open it up, and both the boxes are for a baby crib that should've been delivered to some other Sears Customer.

Once again, I contacted the customer chat team, and they first told me they don't even have an international chat team and they cant help me, please send an email to the international service team. I insisted that I had chatted with them multiple times already, and then the customer service agent changed their statement that the international chat team is not available and they can't tell what time they will be online, so please contact the email team. So, I proceed to send an email to the international team on the 18th Jan, and pleasantly enough, they respond to my email within a day, saying that they are sorry for the error and they will arrange for an RMA for the Crib and find out the status of my 2 missing boxes and ship them over. Unfortunately, since then, they have just been responding asking for another 2 days every time to get a response back from their international shipper partner Borderfree, and now the responses have just stopped altogether.

To summarize, I am stuck with 1 out of 3 boxes of my item and the bench that I can't use now and a baby crib that is of no use to me and the full amount charged to my credit card. I had dealt with Amazon for many international purchases previously, and never got into such problems, or if problems arose, the customer service was quick to take care of issues. I thought Sears was a reputable company as unfortunately, this experience has left a real bad taste in my mouth.
This review was chosen algorithmically as the most valued customer feedback.
On February 10, 2014 we went to SEARS and we purchased a Kenmore Elite Washer top load model 796.3162#31# and a Kenmore Elite Dryer Model 796.6162# one was $ 1, 103.27 and the other was $1, 206.69. We always purchase Kenmore and so far until this moment we were always happy with our appliances. These machines were highly recommend by the sales person from...
Read full review of Sears
Sears
-
vibrations fix
Agree with a similar complaint! My wife's car has a similar situation, bad vibrations when you press the brake or turn the steering wheel. It is a 2007 Chevrolet Cobalt. We took the car in for service to Sears at 12.10pm in Raleigh NC. Invoice mentioned 1:11pm check in time and 7:00 promised time. Service mechanic said "it needed struts and shocks/alignment. That would fix it, and if you wanted the parts they would be there at 4:00pmand had to be ordered now from Morrisville if we want them." I asked if that is going to fix it, to go ahead and order them; so looked like we would just have to wait. The mechanic said it would fix the problem; so I said OK. As we were waiting, at 4:10pm Sears called yet I did not hear the phone ring and saw I had a call from sears about 6:30pm; called it and they said the car was" fixed and ready for pickup". We could not understand at that time how the struts, shocks and alignment were completed in 10 minutes. After paying over $700.00 for quick shocks and struts/alignment, and waiting for numerous hours, we paid and asked if the car had been driven prior and after work. The customer service lady said yes, that they should always do that. It was after 7pm (closing time) and as we drove away; nothing had changed with the vibrations and the alignment was not corrected, still pulled to the left as before. The car was not fixed in any way. I called the service manager (Ken) the next day and he seemed to say it was a hit or miss on why the vibrations… that the "rear drums/plates have deep grooves, steering wheel has a lot of play, right front axle seal was leaking" as on the paperwork we received; may have something to do with it. He also mentioned, after I asked, that the car was driven prior and after (work) was (completed) He told me that "the shocks and struts are the first thing to fix and this is an older car" (same comment as previous complaint)... sheesh... out over $700.00 and NOTHING fixed. VERY FRUSTRATED.
Sears
-
sears.com order
Order placed online after 4 attempts to pay. After 3 calls and explaining to people that could hardly understand english and explaining it was their website, not my card i found a manager that was able to place my order and have it go through. After hanging up i checked my account and the first order amount was still on hold through paypal. When i contacted paypal they stated although i was given notice from sears.com that my order was canceled they didn't notify paypal. It took sears.com three days to release my funds from the first order they canceled. Then the order that was placed on the 15th that had a delivery date of the 18th didn't arrive. The 23rd i get an email stating it will be delayed yet again. I call ups and they stated that the item was now set for friday the 26th. Today, the 26th, no package. I call sears.com to find out that my order was on it's way back to them through ups and wasn't set to be returned to them until the 30th which after it's processed i will have my money back 2 - 5 days after. I explained to them that the money was needed now because i'd already had to tell my child that i was terribly sorry and that christmas would just be delayed for 1 day and i needed my money back now so i could purchase more gifts for him from stores that were local and had products. I was ignored and again told sorry for the inconvenience, but nothing would be refunded until their shipper, that never shipped the items to me, shipped the items back to them and the 2 - 5 day period was complete. This means that if i'm lucky all the money i gave them on the 15th will be back in my account on the 5th of january.
I was unfortunate enough to purchase items on black friday from kmart (Which although i placed my order through sears is where i found out my items actually came from) and 2 things from sears. I've requested those gifts back from family members and will be returning everything purchased from them.
Their company is a joke and it's no wonder why 100s of kmarts have closed in the past few years. I can't believe they've done this to us.
The complaint has been investigated and resolved to the customer's satisfaction.
Sears
-
repair service a hoax
I've read a few complaints about Sears repair service and see that my complaint is "typical". Ive been a Sears customer all of my life passed down from my father. When you buy tools, lawn equipment or electrical items you go to Sears. Sears will take care of you. Well, not true anymore. If you buy an item from Sears and it ever needs service just trash it and buy a new one. It'll be cheaper and less frustration. I'm a slow learner I went through this three times in the past few years. 1st was a lawn mower front drive broke, I took it to Sears for service w/o warranty. "Note". Well after two months I received an estimate that was 2 X the cost of a new machine. So, for sure I didn't go through with it they sent it back and the store. Manager apologized and I ended up buying a new mower with extended warranty. This one did the same front drive issue but, under warranty 😄. Well not so good. Took over 6 months for them to return the mower the explanation was waiting on tires and parts. Note, this was a simple mower. Well when it came back all that was actually done was the front drive the wheels came back with the same dirt it left with. Then just recently I sent my weed eater in for service. Wouldn't start. Good time to note that no local repair people will work on Sears Crafstman items. And now the local store will no longer take items to send out for service. I should have taken note of this and just trashed my weed eater but, I didnt I drove into Houston to the main store and paid 50 dollars for them to look at it. But, was assured that the 50 would be subtracted from the total. Well after a month I was called and ask to verify what item I had sent in for repair. I had to dig up the model number and serial number. And then working back through a clerk to the repair place out of state I might add. Well, once they finally understood what item they had it took another several weeks for a call with a quote. Wow, 173 dollars. Considering the thing cost 129 new seemed a bit out of place but, I figured I'll lose the 50 so go ahead and do it. Not the end of the story. Weeks have passed and I got a new quote now. 258 dollars. Of course I am not going to do it so Sears stole 50 dollars from me. And when I complained through the Sears complaint line the agent was very upset and actually nasty on the phone that I would be upset.
This is why Sears if falling and not in the status it once was SEARS no longer honestly takes care of its customers. As a life long customer. I'm 60! I deserve better.
My days of Sears shopping are gone. I will never step foot inside a Sears again once I pick up my weed eater to take home and trash it. I'm both angry and sad that this company has become what it is now.
Resolved
The complaint has been investigated and resolved to the customer's satisfaction.
The complaint has been investigated and resolved to the customer's satisfaction.
Sears
-
employment
They not only treat their customers bad, but contractors aswell, they overcharge customers, then if the have to eat on one job, they overcharge next few customers to make up that job.., the sales people whom sale the job wrong, and contractor puts in.. The contractor gets the blame for putting in wrong system. When we are not the ones whom ordered it..., then they will throw the contractor under the bus.. This is not how a professional company should work.. Contractor and customer should come first. Always, contractors are the ones on the road all the time. Out there face to face with customers, not sitting at nice office on the phone.. We have to put up with customers. Sorry folks but they are some customers you just cant satisfy.. Ive come across a few.. But the point is customers should not be overcharged, nor next few charged for sears loosing money... This is wrong. And why its time for them to go.. Bye bye...
Resolved
The complaint has been investigated and resolved to the customer's satisfaction.
Sears
-
rusting around bleach dispenser
Rusting around liquid bleach dispenser for my kenmore elite top load washer. It is an established manufacturer KENMORE flaw as they failed to conduct a proper research and development in their effor to compete with their competition LG. Shame on your for selling a faulty designed product and now wanting me to fork out over $400 to pay for this well established issue. Not only that but the representative who placed trouble call informed me that Sears was aware of this issue and as such no cost would be incurred by for for either a trouble call or repzir parts, however this was far from the confirmationeman l received which stated that I would incurr a cost. Grzteful if someone would look into this matter or else I am done with sears.
Model # 79629278001, SN #108KWXD8V146...PHONE 301.490.8015
The complaint has been investigated and resolved to the customer's satisfaction.
Sears
-
failure to deliver mattress
I ordered from Sears online a Serta mattress and box spring (The Eurotop pillowtop mattress.) After waiting two weeks because it is not in the store, arranging delivery, and even having the delivery guy call at 7:30 to confirm my presence by the 11:15 window, the mattress was not delivered! They did not realize it had never come in! Worse, they arbitrarily selected a delivery date that I could not be there fore, and I had family arriving sooner than the delivery. I ordered from mattress firm today, and they are delivering tonight. I will never again trust Sears. Shame on such incredibly poor service.
Resolved
The complaint has been investigated and resolved to the customer's satisfaction.
The complaint has been investigated and resolved to the customer's satisfaction.
Sears
-
mattress warranty refused
Buyer beware! Save yourself the headache and don't buy from sears! Purchased a mattress set a sears outlet. Tried to use warranty as two mattresses are defective. Got the run around from sears for 3 months! Today was told mattress has no warranty because everything at sears outlet is clearance and has no warranty. Called sears corporate and was told by kirsten #252500 this "is not true unless outlet can prove you bought on clearance and your receipt does not indicate this. " and we have full manufacturers warranty. Our mattresses were not bought on clearance. Kirsten said we had to go through "store manager jerry" and outlet store manager jerry #851 explained that all sears outlet purchases have a 60 day "return policy" and that t "no warranty is honored" (!) and "sorry for your inconvenience. " nothing on receipt says we void our manufacturers warranty. Sealy has a specific department that deals with sears sealy defects - they send you back to the outlet where purchased! Have purchased countless appliances through them for rental properties over the years - never again. Have been lied to and mislead by sears mattress returns and we will not be doing business with sears again after this experience. We should have read other peoples complaints and never purchased with them! Cancelling sears credit card and never purchasing with them again!
Resolved
The complaint has been investigated and resolved to the customer's satisfaction.
The complaint has been investigated and resolved to the customer's satisfaction.
Sears
-
tarjeta de credito en usada
Muy buenas tardes he recibido la noticia que una persona a comprado en este departamento con la tarjeta de credito a nombre de rolando rives usando su identificacion en el mes de octubre y yo desaeria saber que fue lo que paso pues ya recibi la noticia en report de credit y yo personal;mente no he salido a ningun lugar en este tiempo 10 / 27 / 2014 por favor si es tan amable evitarme problemas porque tengo familia aunque al parecer eso ahi no importa y no deseo y no imaginarme algo mas por favor email [email protected] gracias de todo modo yo hablarre al banco. Rolando rives reyes.
Resolved
The complaint has been investigated and resolved to the customer's satisfaction.
The complaint has been investigated and resolved to the customer's satisfaction.
Sears
-
overcharging
I have had Sears products for many years and have been happy with the quality. My dryer duct had some moisture forming and the handyman I normally call suggested just getting it cleaned. I called Sears Clean Duct cleaning service and I got an apt after 2 days which was fine. When they came, they opened up the duct at the base where it enters the wall and near the ceiling where theres an access. They then said instead of the quoted $129 charge, it would be $979 plus tax - cleaning, water extraction (I have no idea what that is but the lint was moist - isn't that removed during cleaning?) and replacing the vertical part of the duct (which they had removed). I refused and asked them to put it back the way it was and they said they cant do that without a charge. 2 mins later the price was suddenly $650 and then after 'talking' to his manager they got it down to ~$500 + tax. I didn't have a choice at that point as anyone else who I called would see the situation and take advantage plus cleaning costs. I decided to have Sears do it but am furious and will never be calling them again unless someone at Sears clean has the decency to call me and either explain or credit me the extra money charged.
Resolved
The complaint has been investigated and resolved to the customer's satisfaction.
Sears
-
the worst customer services
I called 4 times to the company Sears blue Service Crew. I spoke with the rep and they promised to help me. I haven't received any help from them. And each time I heard only blah-blah and fake promises. They didn't send the tech to me and I simply did no idea what the hell happened. They are liars and scammers, and I want to find other deceived customers, who lost money. Please we need to stop this company and return our money. Post your comments.
The complaint has been investigated and resolved to the customer's satisfaction.
This review was chosen algorithmically as the most valued customer feedback.
On 11/10/14. I ordered this part (# 634-04167a-0911: lh wheel assembly for craftsman snow thrower model 247.88957) per my phoncon (at 703-914-2233) with kelvin, the manager at the sears alexandria service center (6003 duke st., alexandria, va 22304). (I confirmed the part number with him twice.) on 11/14/14, I received the wrong part with # 935-04054. when...
Read full review of Sears
Sears
-
sears refuses to replace sagging mattress or honor their warranty replacement or return policy
On 2/2014 I purchased a I purchased a Beautyrest Recharge Catskills Firm Pillowtop Queen Mattress & Box Spring at the sale price of $822.55. In 6/2004 - I initiated communication with Sears regarding mattress sagging. Sears requested picture documentation to show proof of purchase and proof of mattress sagging. I provided the picture documentation and on 8/28/2014 - Sears sent approval letter for a replacement mattress (Approval letter state "Direct replacement item#:82-65123 Linden Hill Firm Pillowtop Queen Mattress. We have approved your warranty claim. Below is the new item number for the direct replacement for your model; please
visit your local Sears to try it out. Do not purchase the item in store. If you select the direct replacement; we will process an even exchange and you will only be responsible for the transportation fee of 69.99. If you select a different item; you will be responsible for the price difference as well as the corresponding box springs. Once you have made your selection; please call us back with the item # and we will order the new item and have it delivered to your home and haul away the old item".
On 8/2014 - I visited Sears stores in Waldorf, Columbia and Bowie, MD. I could not "try out" the mattress because none of the three (3) stores that I visited had the replacement mattress in stock. On 9/9/2014 - I called Sears to discuss that the Direct replacement item#:82-65123 Linden Hill Firm Pillowtop Queen Mattress was not available for me to try out and (my back was already hurting from the current mattress) and I would like to try out a mattress or request a refund to my charge card. On 09/2014 - I received email from Sears "Customer credit. Since you are unable to locate your direct replacement mattress in your area to try, we will authorize an even exchange for any mattress within 100 dollars of that same price (as your replacement model). (787.49)" On 9/12/2014 - I visited Sears store (Waldorf, MD). The replacement mattress was not in stock. To assist with locating an equivalent mattress, the salesperson entered (the original mattress item number 82-65099). He located an equivalent mattress that was within the $100 price range. I called Sears (Chris) and was told that I would have to pay an additional $600 to get the equivalent mattress. Sears (Chris) would not approve item # 6621 or item 66153 which were available in store. I explained that this was unacceptable and that I had made several attempts to get a replacement mattress and that I could no longer afford to sleep on the current mattress. I have not been able to get, from Sears, a list of mattresses which they will approve for replacement nor will Sears make a refund to my charge card. I attempted to get this resolved through Better Business Bureau which has not work because Sears still refuse to provide a list of mattresses which they will approve. I would not buy or recommend a Sears mattress or any product as Sears. My back hurts and I cannot afford to purchase another mattress until this is resolved. I would like a refund to my charge account.
The complaint has been investigated and resolved to the customer's satisfaction.
Sears
-
Extended warranty
I have the extended warranty on my fridge can called the service number and put in a service call on a friday they booked me for monday and told me someone would be calling me friday night to give me the arrival window of the tech, so no call, i called them on saturday and they confirmed someone would be coming monday but did not know when. I called on monday they told me the repair call was for my range i guess some models of ranges have ice makers, when the tech arrived it was to fix my dishwasher i don't own a dishwasher rebooked for tuesday called tuesday to check on the service call and was told it was booked for wednesday they had changed it without telling me. I requested a canadian # to call they would not give me one. Seriously sears at this point i will never purchase another appliance from you as you were happy to take the money for the extended warranty but offer nothing but frustration in return i want my money back.
Resolved
The complaint has been investigated and resolved to the customer's satisfaction.
We are here to help
16 years' experience in successful complaint resolution
Each complaint is handled individually by highly qualified experts
Honest and unbiased reviews
Last but not least, all our services are absolutely free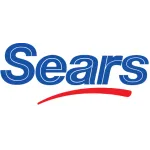 Sears contacts