Saks Fifth Avenue complaints
91
Saks Fifth Avenue
-
Lost Order - Delivery Time Failure; lack of refund
Hello,

I placed my order on June 4th (order number 111459491). The shipping time is advertised as 7-10 days. I contacted customer service on the 18th of June, as I was yet to receive my order, and there was no movement with it on the shipper's tracking page. I was told that it will be delivered in 4-9 days.

On the 28th of June, I was still yet to receive my order (now 24 days after ordering), I looked on the shipping website and it said that the order has been lost and to contact Saks. I contacted Saks customer service and was told first that its not lost (that it was scanned). I told them I have the site open right now and it says lost. Then it switched to that they will "investigate a refund" and I will know in another 7 days if I will get my refund. I told them this was unacceptable, and that I wanted a refund now as it is not my shipping agency, its Saks' and as such their responsibility. I repeatedly asked for a supervisor as the customer service agent kept saying it will be 7 days. Finally she agreed to get a supervisor to call me today. I have no phone call. I have no refund. I have no order.
Desired outcome: I want a refund immediately.
Saks Fifth Avenue
-
Order# 294984449
My name is Tonya Gordon. I never received my package and I'm still being charged. I would like a replacement or refund please. My package was not in my courtyard or by my front door where it should of been. Can someone please contact me ASAP please! #916-627-6543 or email [email protected] Package was supposed to be delivered on Sunday June 5th, order was placed online. It's a Tory Burch denim crossbody bag [email protected]$498.00. I placed the order on May 30th 2022. Thank you for a immediate response!
Desired outcome: Replacement or refund
Saks Fifth Avenue
-
Wrong Item Sent
I ordered a men's Barbour sport cotton t-shirt but recieved a Leopards Jungle Mini Dress. After contacting customer service, I have to wait until they recieve the wrong item back to process the refund before they can send out the sport contton t-shirt. Terrible service. Saks Fifth Avenue's mistake and now I have to wait for the wront item that was sent to me to be return and refunded before they can send me the correct item. You would think to make the customer happy, they would send the correct item (t-shirt) right after Fedex picks up the wrong item (mini dress) in their tracking but Nope. Terrible customer service for their mistake.
Saks Fifth Avenue
-
Order not delivered
I placed an order online order number 294076749 the item is a balenciaga clip on card case order 4/30. The item was to be delivered on tuesday may 3rd according to the email sent to me when it shipped. I never recived the item. The tracking states that the shipper was waiting for the package. Tracking number is saks226778 tforce. I contacted saks online and spoke with a represenative that said the item was delivered to a new jersey address. I live in new yor. I explained the item never was shipped acording to the tracking. The representative then told me since it was delivered i have to put in a claim and wait 14 business days. I said why. You findd out from the shipper what happed. I asked for a supervisior and finally was tols they will call me back. Well i never receivered that promised call. I called again on may 5. I told the representive that i emailed tforce and they answered stating they did not receive the package. I checked the racking and now see two packages

are listed for the same tracking. One for 3ilbs and the other for less then 1 pound. The one for less the 1 pound should be mine and it states they did not receive the package. I was on the phone with your represenative for 45 minutes. He said he did not know why a new package could not be sent to me and will email me. Well the email stated that he emailed the shipper and no resolution could be made. I called again today may 6. Went through the whole sstory again. Stayed on the phone again for 45 minutes. I asked to speak to a supervisior. I was told he was waiting his turn and i will get to speak with someone. Well no one has called. No action has been taken and the gift which is for mother's day is still not here. I am a saks card holder and i am very disappointed with the online service. I want my package . I really feel no one cares
Desired outcome: GET ME MY PACKAGE BEFORE SUNDAY MAY 8TH
Saks Fifth Avenue
-
Very bad and hurtful service
We live in Columbus Ohio. My daughter was shopping for an event and she decided to shop at the Saks Fifth avenue located at Polaris in Columbus Ohio. What was supposed to be a fun wonderful experience turned out to be a horrible very unpleasant and demining experience., The two ladies working at Saks at the time totally disrespected her, apparently not thinking that my daughter was worthy of their time. They gave all their attention to their flashier costumers. I can assure you that my daughter had the means to shop in your store but also I can assure you that she will never go back there neither will she encourage her friends to visit the Saks Fifth avenue store in Columbus Ohio. I would like to believe that all your employee are trained in costumer service! This situation took place on the 13th of March 2022. My daughter was deeply hurt, she called me in tears. To this day she can not think of it without feeling deeply insulted and disrespected.
Desired outcome: I would like an apology . I would like to know the measured taken by the company so no one else may experience this kind of humiliation.
Saks Fifth Avenue
-
Marc Jacobs Mini The Tote Bag
I purchased the bag 03/07 online for same day store pick up. I went to go pick it up between 3-5pm. I didn't even leave the parking lot when I realized the adjustable strap was missing so I went back inside. No one was able to help. Rude as heck! No one is able to find the missing strap. Linda in the return department & online order pick up told me her manager said I would have to wait until 03/08 because she needs to speak to the crew who's in charge of online orders so that they can look for it. The manager said she would give me call back. I called the store & Linda said she still hasn't heard back from the manager on wether they found the strap. Now they are saying I can't even return the bag because I ordered it online. But your return policy does not state that. She told me because they don't sell that item in store she is no longer able to help me. Pleas help! Saks 5th Avenue sold me an incomplete item for $405.00. I have my receipts.

I even called Saks customer service & they also reached out to the store & he also states they were extremely rude & gave him the run around. They also told him that they would not be able to help me. That's what I'm not understanding. How are you guys able to sale me an incomplete item for full price?
Desired outcome: I want my purse & the adjustable strap
Saks Fifth Avenue
-
Complaint about a stylist
One of your stylist, Mary is one rude person. I asked her a question through direct message on instagram and she ignored me then blocked me. Is this how you treat clients and people in general? I don't get it. I liked her content and was interested in how she got her position and she just blocked me. Very rude for someone who portrays them selves as a nice person on social media. It's all a gimmick and if there's no money involved she won't even bat an eye at you. It's scary how much these types of people have a big platform.
Desired outcome: Take her platform away and humble her
Saks Fifth Avenue
-
Return 290968989 earrings returned
Case number 04496575

despite many customer service contacts, calls , emails, I have not been able to get this refund . I received this order 1/10 and returned it 1/21 via FedEx return label that was included in the box . Stupidly I did not take note of the tracking number on that label. It was put in the 2626 E Oakland Park Blvd

Fort Lauderdale, FL 33306 box approximately 4 pm. I am a 67 year old lady who has been a Saks customer over many years and I am so upset over the lack of help I am receiving .
Desired outcome: Preference is a Refund or if necessary a store credit .
Saks Fifth Avenue
-
Customer Service
On January 31, 2022, I ordered a pair of jeans. A couple of days later, I received an email indicating that my package had been delivered via FedEx. I did not receive it. I called and spoke w/a rep who informed me that he would reach out to the carrier to confirm its delivery status and that, if the carrier confirmed the status as delivered, Saks would do nothing. Long story short, my package was delivered to a neighbor who lives two houses down. She actually brought the package to me. I plan to return the jeans, as they do not fit and request a full refund. I will never purchase from this store again, as the customer service is definitely deplorable.
Desired outcome: Full refund
Saks Fifth Avenue
-
Package not received
My package shows that it was delivered on 10/28/2021. I never saw the package. On 10/29/2021 I called FedEx and they said it was delivered but they would investigate and for me to contact Saks. I called Saks customer service and spoke with Azi. I told him that the tracking says that the package was delivered but it's not here and that the package was stolen. He assured me that I would receive a refund and he emailed me a discount coupon. I asked again if I would receive a refund and he assured that I would in a few weeks. I called back and I was told that my refund was processing and was reassured that I would receive my refund. In anticipation of receiving that refund I reordered that shoe and had it delivered to the store. I called back today and was told that my claim was denied. I am extremely upset because I was lied to
Desired outcome: Please issue the refund that I was promised
Saks Fifth Avenue
-
Website, Customer Service and Chat
I tried to purchase the NuFace Trinity Style Code: 0400015072608 on Sunday, 1/23/22.
The price showed up on the website as $271 but every time I tried to check out, it would show up as the regular price, $339. Saks chat and customer service were closed on Sunday, so I could not call anyone for support on that day.
I spoke to Ardeel through Chat. She said the event ended. I asked a follow up question, but this agent ended the chat and did not respond.
I then called Customer Service and spoke to Juliana. She said that the last day for the sale was 1/23/22 - the day I was trying to order the item. She said there was no way they could honor that price. I asked to speak to a supervisor, she put me on hold, then said it was an hour wait.
I was trying to order this item on the day of the sale, there was a system error on the website, and chat and customer service were unavailable. Then I was told there is nothing Saks will do about it.
Even though the error was on Saks Fifth Avenue website?
I honestly think this is the worst customer service experience I have ever had. I will not be shopping at Saks in the future.
I hope that you as a company can improve the customer service experience.
Carissa
[email protected]
Saks Fifth Avenue
-
Will not refund for a missing item in an order; terrible customer service
Saks Fifth Avenue provided the worst online retailer experience of my life. I ordered 7 lipsticks on 9 Dec 21 in 6 colors with one color in quantity of 2. When the package arrived, it only had 6 lipsticks. The color that there should have been 2 of was missing 1. I've contacted Saks Fifth Avenue's customer service agent through chat option as well as through phone calls numerous times. Even speaking with two supervisors were not helpful because they say that their internal investigation rejected the request for refund for the missing item!?! So Saks Fifth Avenue makes the customer pay for their error not just in money since they refuse to refund for the item they never provided but in time and causing mental/emotional distress. I used to be a frequent and loyal customer of Saks Fifth Avenue but I will never shop there again in person or online for the rest of my life!
Saks Fifth Avenue
-
order number 288289700
this order was placed in October of 2021.
this package states delivered however i never received it. I've reach out to saks, FedEx, klarna and even my bank to help assist in this matter. Saks shipped this order without a signature being required which caused FedEx to leave this package unattended at my door which resulted in my package being stolen. I have reached out at least once a week to help resolve this issue.
ive been promised a call back by all parties to no avail. i have lost out on the cost of the goods and do not have merchandise to show for it. ive spent serveral hours on the phone to handle this matter and i have zero results. i have now been on hold for several hours today to speak to a supervisor to help escalate this issue. I am speaking with Chanda and she refused to provide any other information to help identify her.
if this is how you treat your customers i will no longer ship with this establishment since a customer's time, hard earned money and mostly important I YOUR merchandise is not valued.
i have attched some proof
please let me know if you need anything else to help resolve this issue

please help to resolve this issue as soon as possible
Saks Fifth Avenue
-
Michelle watch
Bought and paid for at Dadeland store in Kendall Fl., a week ago, waiting on watch which was n/a in store, have been trying to contact sales person or any one in the watch dept. all week for info. and absolutely NO one in that store picks up phone. Absolutely ridiculous. Worse customer service !
Will be driving down and asking for a credit and never again purchase from Saks again as I don't want to deal with such un professionalism and lack of customer service.
Saks Fifth Avenue
-
Gucci shoes
I order some Gucci shoes and never received. I contact Saks Fifth Avenue and they said I did and refused to resend me the shoes or give me a refund. This is not fair that I have to pay for shoes I never received. I tried calling them for a almost 2 months straight no help was offered. When I tried to chat with someone they keep ending my chat once I have them the order number.
Desired outcome: Refund or my product
This review was chosen algorithmically as the most valued customer feedback.
l report there have been 15, 000 child abusers who are also war criminals who have been entering this store unlawfully whom we wish to remove and execute. They have thieved hundreds of thousands of dollars of clothes from me over the past 12 years and l would like to be reimbursed for several millions of dollars. The clothes they thieved were gown...
Read full review of Saks Fifth Avenue
This review was chosen algorithmically as the most valued customer feedback.
I purchased the shoe over a week ago. Paid extra for shipping faster. Received a size too small. Drove to the nearest store. An hour and 20 minutes away. Had to have the shoes resent. I received used worn shoes. Absolutely appalling. Hair in them stuck in the cracks, inside the shoe that I wiped out. scratches, sticker worn, stretched out. Pad inside coming...
Read full review of Saks Fifth Avenue
Saks Fifth Avenue
-
Order # 285503534
I order a bunch of items and two are missing from the box. I called and the first representative told me, a warehouse employee will call me within 24 hours. I have to call again in 3 days since I have not heard back. Second employee told me that FedEx will call me in 10 days. I called again today, 11/15/21 and this representative said Saks did an investigation and spoke with the warehouse. Warehouse said they packed it so therefore case is closed. I asked to speak with a manager and I have been put on hold for more than 45 mins! How is this an operating business?

Investigation is bias and service is extremely poor. I will be sending information via social media to complain about online ordering. This is terrible experience for me who is a new customer. So I am out $300 because their warehouse employee said they packed it.
Desired outcome: Refund my $300
Saks Fifth Avenue
-
Bought a bag with defect and it has been 3 months I still dont have my bag
I bought a bag from saks fifth ave in NY, and my sales person is Michelle. I found out the bag was defective just a little bit over the 1 month period, since I just put it away after i purchased it. And the store manager, who is male, was very very mean and rude to me! The bag has clear defects with the chain and he dare to ask me not to use the word "defects' since the bag is hand-made. And i understand since it past 30 day return exchange period, I agreed to have it repaired. And now it has been almost 3 months! I still have no further info from them! Not to mention this is a new bag that I paid for, and never even worn once! I am thinking about a credit card dispute now and I want to emphasize on how much I am upset with the store manager and this sales person who is no helpful AT ALL!
The Request Number: is 2004125399900.
Saks Fifth Avenue
-
Shallow salesperson
Hello. Yesterday I randomly stopped into Saks (City Line Ave) "The Fur Salon" where I was helped by Samm Jass. This woman seemed pleasant, until she made an offensive comment towards me within the first 2 mins of us speaking referring to me as "broad" I was taken back however her stating that she was just "being honest" made me think that would be the first and last rude comment. As I tried on several furs she also made a comment saying I should get the size XL (unless I was going to get smaller). I tried to tell myself maybe this is her character but I left feeling a little self conscious and did not make a purchase. Samm also touched my hair without permission and as I came home to share my experience I felt like she overstepped several boundaries. I have never had a salesperson handle me like that. She wanted to sale me a fur yet didn't really try to meet my needs and made one too many comments about my figure/weight. I really hope that something can be done about this. I already suffer from depression and the last year I have been working with a personal trainer to help me maintain a healthy weight. I really am upset with the comments she made during my time in the fur salon.
We are here to help
16 years' experience in successful complaint resolution
Each complaint is handled individually by highly qualified experts
Honest and unbiased reviews
Last but not least, all our services are absolutely free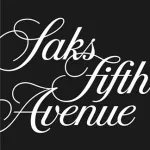 Saks Fifth Avenue contacts
Most discussed Saks Fifth Avenue complaints
Gucci shoes