This review was chosen algorithmically as the most valued customer feedback.
I want to transfer ownership of our family tree to my sister, who is right now an editor and a paid member. She's done over a decade of work on our tree but wants to download a backup, and give a distant family member access to the non-public portions of the tree. She's uploaded historical genealogy records, linked a bunch of things, even traced back a...
Read full review of Ancestry
This review was chosen algorithmically as the most valued customer feedback.
I am a retired RN and also have a degree in science and am adopted. I did my DNA test here and found a match to my paternal family which reveled a huge lie that my biological mother has told me for over 30 years. It has been a sensitive subject as you could imagine. The results also suggested that my female cousin is 69% likely a 1/2 sibling and only 30%...
Read full review of Ancestry
Ancestry
-
Advertisement
Today, July 1, 2022, I was very disappointed and angry to view Ancestry's newest commercial, In it, people are encouraged to seek information on their ancestors during the 50's. Reference is made with pictures telling African Americans to seek information on their people doing the jitterbug and sitting on the front steps listening to Fats Domino. Reference is made with pictures telling white people to seek information on their ancestors who are coming back from war and a boy wearing a Revolutionary War costume awaiting his working dad.

African Americans served valiantly in all American wars and have always been hard workers in this country. As proud as I am of their additional vast contribution to music, that is not the only way we should be depicted. I am 75 and old enough to know stereotyping when I see it. Shame on you, Ancestry!
Desired outcome: Remove or edit that commercial and read a few books on African Americans.
Ancestry
-
Liars, rip off
Other test I've take always show my Hispanic, and Asian heritage... But with ancestry it literally just says white and black... I know who my family an birth dad is cause my mom had me at young age he's the black side, but also his dad came from Spain, Portugal... I complained before and all they said was they don't go far back that much... But what much? This is only a generation ago? Other DNA test have this... Not only that but doesn't show my mom's Jewish history west asian, and Germanic Jewish... My family literally has a Jewish name... An y'all say you don't go far back? I've literally seen people get 1% Asian when that's nowhere near there generations... This is only a couple generations... It says I'm only 8% German when my grandma was poor an German didn't move around until war an y'all telling me I'm not German when all documents, her DNA, and name's are all German... I don't have all this on my tree cause I don't have that many records there's gaps... When doing ancient tests it says the Germanic family migrated from west Asia. Not only that but multiple parts of family came from Asia... your estimate is wrong... It shows in every other test but yours... I'd like a refund.. the test got stuck during the way an I had to order a new kit...in which because the wait... they said they'll do testing fast... If this was the results I get I would've said take ur time cause this isn't accurate at all... Because of this I can't find family... even my heritage said all this...
Desired outcome: Better test where you take your time with results or refund
Ancestry
-
Ancestry reinstatement
After paying for an Ancestry DNA test and getting the results, which includes an Ancestry DNA account, I signed up and paid for several years of a world membership and built several family trees, including several that were over 3,000 people strong. My relatives also had DNA tests through Ancestry, but never had a paid membership for building trees, etc. I manage their accounts. About six months ago, I had to cancel my world membership and at the time, Ancestry gave me no option but to also remove my DNA account as well. My relatives' DNA accounts remained intact, despite the fact that they had no paid membership. Today, I planned on purchasing another Ancestry account for myself, but while talking to the rep, I was told that there was no evidence that I had a DNA test through Ancestry and if I wanted it reinstated I'd have to buy another test. When I cancelled my account, I downloaded my GED filed (trees) and my DNA results, but the rep told me that I could not re-upload the DNA data -- I would have to buy another test. At very least, Ancestry should pay for a new test. BTW, I declined to reinstate my tree account.
Desired outcome: I would like the company to at very least pay for a new DNA test since I was given absolutely no option when I cancelled my World membership other than removing the DNA account as well.
Ancestry
-
Incorrect dna result
I sent off for my kit and was told who my grandmother was before I even received the kit to submit my dna. I immediately felt the dna test would be a hoax, because how can they tell me the truth of anything if I have not yet submitted my dna?

My dna was submitted and the dark skinned part of the family was not recognized. I was given a list of relatives that my family tells me I am not related to. This whole experience has been a waste of time.

I also ran my dna through another company and the two results are not even similar. I deeply regret trusting what was supposed to be science.
Desired outcome: Tell the truth. My test was not in any way scientific.
This review was chosen algorithmically as the most valued customer feedback.
I had an account with them years ago. I jumped on quickly to look at family information, and I start getting charged again. I quickly emailed them about this, and received nothing back. I have now cancelled again, and charged an additional fee for shutting it off. Huge scam
Read full review of Ancestry
Ancestry
-
DNA genealogy
As far as my experience, pure fraud. Sent in sample kit and heard nothing from company for 2 months. They never even acknowledged receipt of kit. So after hearing nothing, I texted — you cannot phone this company. Treated very rudely n the text exchange, and was told there would be further charges. There were. I informed by text and email of that problem and asked for a full refund. Their response, as was with so many customers here, was to ignore my written notifications and instead add charges.

This is a matter for the Utah Attorney General's office, fraud division.
Desired outcome: I merely want my money back, all of it, and never want to deal with this fraudulent company ever again.
Ancestry
-
DNA Gender question
Did DNA test on 19/2/2021 and posted. In retrospect I was deeply disturbed to be asked my "Cisgender" in the questionaire - a term I very offensive as I was unaware I was assigned a gender at the time of my birth. Have asked Ancestry for cancellation and refund of DNA cost as it has not even left Australia. Pease note that consider myself very liberal but will not be renewing my Ancestry subsction in future
Desired outcome: Deletion of term Cisgender
Ancestry
-
Changes in icons on ancestry
I have been a subscriber to Ancestry since your beginning, and I am very upset that all of my lineages now show icons for my family members as African American instead of Caucasian. I noticed it last year on my iPhone. Now my computer screens do the same.

Why would you change these icons without any regard to your customers? Why not give everyone their choice of which icons to use to accurately reflect their heritage. All charts that I print and all data that I show to family members is inaccurate because of your change.

It is appalling to me that Ancestry would do this!
Desired outcome: Please change icons back to what they were and add an option for Africans and Oriental members, and others, to select their choice of which icons to use.
This review was chosen algorithmically as the most valued customer feedback.
I was charged $239.00 for a subscription on December 22nd. The charge was made on a debit card associated with my business, is not in my wallet, and is kept in the office safe, so it is not one I would EVER use for something like this, even by mistake. I noticed it first week of January - I called and was summarily given the runaround by someone who could...
Read full review of Ancestry
Ancestry
-
Repetitive unauthorized charges on old credit cards.
Canceled my account and followed the delete account information and followed up with the link code provided in a follow up email to confirm deletion of my account. The following year, even though ancestry confirmed my account would be gone in 30 days and I would no longer have access to the now deleted account, Ancestry.com charged me for another yearly subscription. Unauthorized.

Customer Service plays inept and useless. This third-rate scam of a company just keeps sucking your money off credit cards that you happen to use online and don't care about defrauding a customer. They just want the money. Most of the information they have, you can search online or at public libraries for free. Don't waste your time entering personal information on this pissant site.
Desired outcome: Refund for repeated unauthorized charges! But they are third rate and will hold onto money obtained fraudulently like squirrels
Jan 16, 2022
12:17 am EST
Ancestry.com is a third rate waste of time and does abscond with monies of other people who did NOT choose to pay for their inept service.
This review was chosen algorithmically as the most valued customer feedback.
you have deleted al the proven on my ancestors on 1/12/22 to make space for new information. you have also added new names to my tree and i don't known who these people are. the program is less customer friendly per usual. in the future i will only use you site for only data and keep my accurate file at WIKI TREE. ANNE JELSON
Read full review of Ancestry
Ancestry
-
Awful Rep Service :Anna
I called Ancestry on January 10, 2022 around 6:30 pm, eventually talked with a rep named Anna. I had re-enrolled (on Jan. 10th after 6 pm) from years ago approximately 2003 was my last enrollment. I logged into the account and didn't see my past information. The system was requiring me to start from the beginning which I didn't want to do. My past history went back to the 1800's and I had hundreds of names in the system.

I called Ancestry and got Anna. I explained my situation in hopes that she could help me and would be able to retrieve my past history. Upon talking with her, it was obvious that she doesn't listen well. I explained myself several times and she kept over talking me. She put me on hold to do something and when she came back couldn't give me an answer. I told her that I want a refund, she told me to key in my parents names and grandparents name. She still wasn't able to retrieve any information, I told her that I want a refund. She told me that they don't give refunds, I said, "Why not, I haven't used your services." She puts me on hold again and comes back with a courtesy refund. I had to repeat myself to Anna several times and kept getting cut off.

My MAJOR COMPLAINT is this young lady, Anna's attitude. She didn't listen and kept cutting me off. I finally had to tell her that she doesn't listen and she over talks people. She was extremely unprofessional and the service that I received was AWFUL, AWFUL, AWFUL. I am not a person who complains but for the service that I received, I had to make a complaint.

Ancestry need to train and monitor the reps better than what they are. Anna is not representing Ancestry in a professional way. I am highly dissatisfied and disappointed. My name is Melissa Hill, email is [protected]@aol.com
Desired outcome: I would like a response to my email to you and hope that this complaint gets to Ancestry.
Ancestry
-
All Access Feature Misleading
I signed up for the All Access subscription because Ancestry.com had a great sale going on. It was a splurge. I really wanted to read the announcements and obituaries on Newspapers.com for relatives that died in the past 50-75 years. The header for the subscription says that the All Access account includes as one of its features, the use of Newspapers.com. After signing up and paying, I went to look up a 1963 obituary listed as being in Newspapers.com, only to be told I would need to purchase an additional subscription for Publisher Extra. Should have read the fine print, but why not just put it out there in the subscription description that Newspapers.com is offered in a limited format? The All Access subscription only allows access to "Historical Newspapers", that is, records preceding 1922. One would assume that in reading that Newspapers.com was included in the subscription that it was indeed included, not just a part of it. So, if you are searching the internet for any problems with this subscription prior to paying for it, please be forewarned that the site uses deceptive advertising. Also, there is no email address to file questions. You have to phone, text, or do a live chat (nobody answered the live chat).
Desired outcome: Having All Access including Newspapers.com meaning what it says
This review was chosen algorithmically as the most valued customer feedback.
They will not let you remove a credit card they are holding even if you owe nothing or have no repeating charges. They only option is to give them a new card.
Read full review of Ancestry
Ancestry
-
Customer Service
Although the site has a Cancel Membership link, it seems that NO ONE is reacting to information entered in that area. Although the site lists a text option for cancelling membership, it is worthless in that each interfacing by text results in additional, different information be entered. I cancelled by the site form PRIOR TO the end date of my membership yet since Ancestry screwed up, it wasn't recorded so when I finally was able to cancel through the automated telephone method, THE ADDITIONAL CHARGES FOR A YEAR OF MEMBERSHIP WERE NOT REFUNDED. Avoid this site at your own hazard.
Ancestry
-
Ancestry.com
Ancestry is a fraudulent company... I sighed up to a 14 day free trial... Cancelled the next day... Was still billed for the month... Called them and had to argue with the cs rep for over an hour... He said they would credit my cc for the amount charged... Never happened... Filed a complaint with the ftc... It has been over a month and they still refuse to give my money back... They should be charged with fraud...
Desired outcome: I want my cc reimbursed....
Ancestry
-
In direct violation of California Consumer Privacy Act (CCPA)
Ancestry.com in violation of the California Consumer Privacy Act. They deliberately take you to broken links and require you to create an account. It still will not allow me to delete Personal information off the site after numerous attempts to the company. This is illegal. The law does not require me to provide any personal info or create an account.
Desired outcome: Allow easy deletion of personal information without creating an account
Ancestry
-
Online customer service rep was extremely rude and disrespectful.
On Monday, July 12th I " chatted" online with an Ancestry customer service rep named Minos. I explained that when I try to access ancestry member trees under the hints section, there are now only three trees listed. this is true with every single page on my family tree. There are sometimes less, but never more. I explained that there were certain people I had been research ing who had twelve to fifteen trees, and now only had three. I provided names.
Minos did not understand, or was unable to help. When I asked who I should contact the next morning to resolve this, he kept repeating the same thing. When I asked for the name of his supervisor, he said no!This is unacceptable!
Desired outcome: I would like my original issue regarding the trees explained/resolved, and I would like to know what Ancestry's policy is regarding the treatment of its' customers.
We are here to help
16 years' experience in successful complaint resolution
Each complaint is handled individually by highly qualified experts
Honest and unbiased reviews
Last but not least, all our services are absolutely free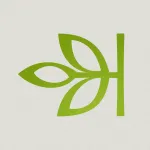 Ancestry contacts