Quest Diagnostics complaints
398
Quest Diagnostics
-
Lab work
My minor age daughter had an appointment at the 1505 County Road 220 Orange Park, FL 32003 location today at 1140am. We arrived at the location via GPS but it was a Walmart store. I did not know the Quest was in the Walmart and did not see a sign for it so I drove around for a bit. I tried to call the location to ask for directions and to say I would be late. I got an automated message with no seeming way to speak to a person. I did hear, on the automated machine that the location is inside the Walmart. As we walked up to the store front there was a sign by the door that was about 2.5 ft. tall. Needless to say, we were late. I drove 35 minutes to get to the location because it is very difficult to get an appointment at a Quest near my home. As I waited behind a man, to check in, a woman came out and asked if we all had appointments. I said we did but we were late because I could not find the location. She said, since my time had passed I could not check in and would need to make another appointment. (both people who were there waiting left because they did not have an appointment) I explained that I could not find the location. I said, there is no sign. She said there is a sign by the front door. I walked out then went back and asked if there was anyway she could draw the bloodwork. She said no. I said I wanted to file a complaint. She went to find a card. When she came back she told me about a Quest nearby that did take walk-ins. We went there and had the bloodwork done. I would request that better signage be put outside of the Walmart. I can't imagine that I am the only person who had trouble finding the location. And maybe change the policy that if one is late, even by a minute, to an appointment, the appointment is cancelled.
Desired outcome: I want someone to know about this situation and for a better sign at this location. Also, for grace when a person can't find the place and is a few minutes late.
Quest Diagnostics
-
Rude lab manager named Jodi at your Englewood Florida location
On March 14, 2022 I arrived at 10:15 am for my scheduled lab appointment at 10:30 am. A elderly customer/patient arrived around 10:25 am and approached the lab window. She told Jodi, the lab manager, that her doctor sent her in for lab work because she was having surgery tomorrow, March 15th. Jodi told her, very rudely and matter of fact, they were very busy two people called out and there was three phlebotomist left and one of them was going to lunch. The lady then said well I will come back later after lunch, with that Jodi said corporate told her not to take any more walk in patients and she could send her to another quest to have the lab work done. The lady proceeded to leave the lab when I stopped her as she walked by to tell her how sorry I was that she was treated that way and there was no excuse for the way the phlebotomist treated her. I also told her that I managed a phlebotomy team and outpatient draw stations at RI Hospital for over 30 years and would never allow a employee to treat a patient like that. They would either get corrective action or fired for this behavior. I told the lady she could go down the street to International Laboratory they take walk-in patients. She told me her doctor sent the lab orders to Quest and needed the paperwork. I then went with the lady back to the window and Jodi ignored us for a few minutes as she was processing a patient. When Jodi looked up she then said I heard everything you said and this is not how we run our lab. I said this lady needs her paperwork to take it to another lab. She said to me didn't you hear me I offered for her to go to another quest lab. I did not want to engage anymore with Jodi just wanted her to help this poor lady who could tell was visibly upset not only by Jodi rudeness but worrying about her surgery tomorrow. Jodi told the lady to have a seat.

Jodi called me in for processing. She started to engage me, once again, to talk about the conversation and I then asked her name as I could not believe she was still trying to get into a confrontation with me. She asked me for my lab slip as I handed it to her she snatched it out of my hand, which I then said to her there is no reason to pull that out of my hand. She then told me she was the lab manager which shocked me with the behavior she showed. When viewing my lab slip she asked if I had written on the lab slip to send a copy to my primary care doctor back home in RI and I said yes. She told me I could not do that with that I told her I always do that and it was never a problem before.

Courtesy goes a long way and this employee needs retraining on the way to treat customers. Even though she might be frustrated that she was short staffed there is no need to announce that to everyone in the lab waiting area.

My only regret is that I did not record her interaction with us so you could hear her in action. There was also another young girl waiting for lab work with her mother who walked out after she heard the way Jodi spoke to both of us. Mom said to us how rude and took her daughter and left without having her daughters blood work done. You could follow up with her as I know she checked in before 10:30 am on the kiosk.
Desired outcome: Corrective action retraining on respect and courtesy for all patients. I would appreciate an apology and follow up from Quest after speaking to Jodi
Quest Diagnostics
-
Bill 6 months later
Today 3/12/2022 I received a text message from quest diagnostics

"Hi, VIOLA. For your convenience, Quest Diagnostics is contacting you with the mobile phone number you provided so you can review your account and pay your bill online. Please click here to begin: https://mydocbill.com/?u=1628739048. For billing questions, chat with a representative during business hours using the link or call our 24/7 automated phone attendant at [protected]. Please reply STOP to discontinue text messages regarding your bills from Quest Diagnostics, and to receive a paper statement."

When I followed the link it shows me a bill for a service I did receive from September 3. 2021for over $500. after looking through all my EOBs I found the one from my health insurance a d it says: patients owes$0!

Can they bill me this late? I never received a bill or anything else other than the text message today. Please help!

Thank you
Quest Diagnostics
-
Unprofessional Lab Technician
I went in for a glucose test on Thursday March 10, 2022 at 10am in Florence, Oregon. The technician called me back, didn't say a word & just started typing on the computer. Which was fine. The problem started when she asked me about the required glucose beverage I was suppose to take for the test. I then informed her that my doctors office gave me the glucose beverage 2 days prior, gave me directions on taking it & told me to come to the lab for bloodwork when I had time. So I took the beverage at 9:15am on Thursday, checked into the lab at 10 & was sitting in the chair at 10:10 for a blood draw. I'm not sure she understood what I said because she looked confused & told me "that's not how we do it here". I then said "that's what they told me". She then snapped at me & very rudely said "who is they!". I then told her "my doctors office". I said it quite sternly as I was quite upset she was talking to me so rudely when I was nothing but patient & nice to her. She then said she needed to go speak with her supervisor & left. She then came back with even more attitude & said "please don't get irritated with me!". I said "you were the one who snapped at me". She then interrupted me mid sentence & told me "I'm gonna have another technician take your blood". I said "That would be great!" Her attitude was completely uncalled for & totally unprofessional! I didn't catch her name but she was approximately 5ft, caucasian, dyed mid-length blonde hair pulled back in a low ponytail & looked in her 50's. This technician should not be dealing with patients. She is a very condescending person with an ugly attitude.
Desired outcome: I would like her to be reprimanded & I want a formal apology from her. The way I was treated was absolutely ridiculous. Especially when I was being nice to her. I would appreciate a response about this whole incident. Thank you.
This review was chosen algorithmically as the most valued customer feedback.
Unable to CALL AND TALK to ANYONE ! What if you do not have a smart phone! This place sucks. I need schedule or talk to a person! Do I need to go out and buy a smart phone to get an appt! Date 3/8/2022
Read full review of Quest Diagnostics
Quest Diagnostics
-
Waiting room in Quest Mcmurray Pa 2/24 at 9am
There were 3 men having an argument about politics. The one man left there were 2 men discussing politics. They were busy talking about all of their guns and ammunition that they had. The one man left, and they said they would blow him away and not think twice. This type of conversation happened for about 15 minutes. They were making racist and derogatory remarks during this time. I wanted to call the police but there is just one large room. IT was such a disturbing situation that it has upset me thinking about the abhorrent behavior of these people. I only wish there is some response that I could get from you. I would hope that there is a way to not over schedule or have people waiting. I know that staffing is always an issue. The person taking my blood was pleasant and professional.
Desired outcome: I would like to hear from someone in your department with a solution.
Quest Diagnostics
-
Charging me a ridiculous amount for hcg levels WITH insurance
I miscarried in 2019 and as part of detecting if I was actually miscarrying or not I had to have a few blood draws on separate days. Now almost two years later I see two separate charges show up on my bank account! Maternity care including lab work was 100% covered by my benefits! I've been using quest since I was born and this has never happened. Two charges $221 and $160! They never even sent me a bill to identify these charges and this just now showed up oh my credit report. Way to add a dagger to the nature of miscarrying. I don't even see anything on my quest account… just my name and my address. Super fishy! Now credit collection services* is harassing me by calling and sharing my business via text message.
Desired outcome: To the accounts to be removed from my credit report and a letter stating my balance with the CREDIT COLLECTION SERVICES is 0 and for them to stop texting and calling me!
Quest Diagnostics
-
False billing - fraud
I have medical insurance and quest is in my network. I received an invoice from Quest 5 months later depending money immediately for the full amount. I called Quest immediately and spoke to a rep who confirmed Quest was in network with my medical insurance. He stated he will put in a billing dispute. The next month I received another bill following a full amount demand letter from a collection agency. I called Quest again that new rep stated she has removed the collection. The next month, the collection letter was received again. I called CCS and explained I am being falsely sent to a collection agency. I asked if CCS if Quest contacted them to remove my collection and was told no. I was forced to set up a payment plan to pay the full amount of the bill. Remind you Quest is in network with my medical insurance. I was forced to pay 860.00 which was finally paid off 2/15/22. I just received another invoice on 2/23/22 demanding another 25.15.
Desired outcome: Refund of all money, remove my negative credit remarks and bill properly to my insurance company as confirmed with Quest and Regence Group Administrators is all in network.
Quest Diagnostics
-
Inability to bill my secondary insurance
For over 7 months now i have been getting repeated bills and notices they are going to send me to a collection agency for lack of payment. I have a commercial insurance plan primary and Medical Assistance secondary. I have never had to pay anything for lab work because of my secondary plan. I have called them and emailed them at least 5 times with the last time calling my MA plan who contacted them on my behalf, and they continue to send me bills. the wait times on hold are absurd and you always get someone who says they will 'take care of it'. Their website does not seem to allow you to enter 2 different insurances to keep on file. This is beyond frustrating. This is the only provider I have encountered who cannot keep 2 different insurances on file in their system.
Desired outcome: Stop sending me bills for something i am not responsible for paying.
This review was chosen algorithmically as the most valued customer feedback.
went to in network provider, I was never informed were labs were being sent to. Stuck with a $335.00 SURPIRSE BILL that I refuse to own. called quest many times, they are giving me the run around. Last rep told me this is it, I advised her this is not it ! I have rights as a patient I did not sign or agree to be billed for OON services.
Read full review of Quest Diagnostics
Quest Diagnostics
-
Test Results
I received an email from Quest saying my test results were available. I logged into my account and there was the document - with absolutely no results on it. It was a Saturday morning so I obviously couldn't get in touch with my doctor's office so spent the weekend being completely neurotic because I didn't know my results. Not helpful to send a report containing nothing other than the date it was processed! And of course - there's no way to contact Quest other than an on-line chat with their robot which is completely useless.
Desired outcome: Fix this problem so others don't have the same experience! And maybe have a customer service line that someone can call!
Quest Diagnostics
-
Billing procedures
My Health insurance is Medicare as primary and Tricare For Life as a Secondary. Quest has repeatedly sent me a bill for services but indicated they only billed Medicare but not Tricare. I tried calling and on the second call talked to some female and told her they need to bill Tricare and provide me proof that they have before sending me another bill. She assured me they would. It's been over a month and today I got an email from Quest that is telling me I owe them money but again doesn't show that they billed my secondary, Tricare. This is nothing short of incompetence, lazy workers, and I will even throw in some harassment.
Desired outcome: Bill TFL and notify me then
Quest Diagnostics
-
Qwest Diagnostice Caroline St. Fenton, Mi.
I entered for my 7:30 apt I had scheduled today. Kay-told later that was her name-looked at me. "Where is your mask"? I said I forgot. Her body gestures, "hummph" and facial expressions showed I was a "second class citizen." (There was another lady who heard and saw.") Kay got me a mask and then said. "Sign in!" I said I hadn't done it before; she said, "read the directions."! She then went and closed the door behind her. The woman commented on her/Kay's reactions and said this was their second visit. They had been scheduled for the day before, entered, and checked they would wait in their car. She noticed many entering/exiting and finally entered to be told. "We don't have internet, so we can't text you." The sad part about this is they could have cared less; the parking is right in front of the door where they could at least have looked out to see if anyone was waiting in their cars; they had to reschedule.

The gentleman was nice, efficient, friendly with a professional attitude. I mentioned the "Junk" on the windowsill-"Those are Kay's" that is makes the room cluttered and dust catchers if you want a half-way sterile environment.

Thank goodness there is another Qwest place in Fenton; Kay needs some training to realize it is the customers that allow her to have a paycheck.
Desired outcome: She needs to remember her duties; care for others instead of anger and resentment in gestures, words, and actions.
Quest Diagnostics
-
Billing
Quest can not seem to get a some billing correct .

I have contacted quest , waited each time close to 50 minutes , to hear someone to agree with me of what a mess the billing is

Corrected a million times and still receiving a bill.

My lab is 💯 covered by my insurance

We do this dance every year . When will you get this right. Listen to your patient and how tired they are .

Competency is not hard. Paying attention is is even easier .do your job
Desired outcome: Fix the dam bill
Quest Diagnostics
-
Billing
I had an issue with a bill that I was working to understand why payment was denied as services were previously paid for. I was working with someone in Customer service to resolve.

The first Billing statement was received on 10/07/22 at which time I reached out to better understand the issue.

My Primary indicated that they had contacted Quest to discuss but there seemed to be no record of this call.

I have had several emails to Quest about this since then

I have not received a billing statement since 10/07 and I was advised today on a phone call I made to billing that my bill has gone to collections on Jan 31. It is not acceptable to not have been notified and I do not want this to reflect on my credit since I would have paid this had I known it was no longer being processed

Compounding the issue, the Customer Service rep hung up on me when I asked to be referred to a manager. She indicated that all she could do is to refer my request to a manager via email. I said I would wait on the phone. She was not helpful or professional in addressing my issue

I have paid the outstanding balance.

And want any notation on my credit report addressed

My account Number is 5853191-qqud1-10

Nancy Markey-Sercombe

Please advise on how to address this
Desired outcome: Ensure that credit card does not reflect collection referral
This review was chosen algorithmically as the most valued customer feedback.
Last week, I scheduled an appointment for lab work on Friday at 2:15pm. I arrived on time and responded to a text message to alert them that I was there. I got a reply saying I could wait in my car (because of covid protocols), and they would send another text when they were ready. About a half hour later, I confirmed again, and got no reply. Finally after...
Read full review of Quest Diagnostics
This review was chosen algorithmically as the most valued customer feedback.
This has been the go-to lab for myself and my family but after my experience yesterday I cannot recommend this location to anyone. I had a scheduled appointment for 7am, the building did not even unlock its doors until 7am and by then there was a group of us including the employees waiting to get in. After 15-20 minutes of waiting, I was called back after...
Read full review of Quest Diagnostics
This review was chosen algorithmically as the most valued customer feedback.
I went to the 18 east Granby Road Quest in Connecticut. I went in 5 minutes before my 3:00 appointment. I saw the sign in screen at the front desk. But I had a sign in on my phone as part of your system. The girl there was sarcastic and rude. She asked if I was signed in yet. I said "I am signing in on my phone. I dont think it's ready yet." she asked if my...
Read full review of Quest Diagnostics
This review was chosen algorithmically as the most valued customer feedback.
I went into the Quest located at the Lutheran Hospital campus in Wheat Ridge campus in Colorado. This was a routine draw and historically speaking, I've been under a doctors care and have recieved many blood draws over the past 20 years, many of them (sucessfully) from Quest. I walk in on January 21st, 2021 and a young lady who I thought was new to the...
Read full review of Quest Diagnostics
Quest Diagnostics
-
Ca [protected]) blood test paid $146.23, quest didn't receive my check and medicare says I don't have to pay the bill.
Four blood tests on 6/29/2021 before my scheduled surgery. The above was denied by Medicare — I appealed. Medicare first said I had to pay. Mailed check to Quest 10/28/2021 to PO Box 3695 Chicago, IL 60693. After that Medicare informed me that Quest didn't process claim correctly, adjustment to be made, I don't have to pay. Mailed letter to Quest 12/29/2021 to find out why my check hasn't been cashed. No Quest agent could give me any positive answers. No record of receiving check and I keep getting phone text messages to pay this bill. Copied Medicare on all of my correspondence. If Quest has my check #7010, I want it returned to me. Still not cashed. Don't want Quest to send this to a collection agency.
Desired outcome: Get my check returned to me and resolve this situation now
We are here to help
16 years' experience in successful complaint resolution
Each complaint is handled individually by highly qualified experts
Honest and unbiased reviews
Last but not least, all our services are absolutely free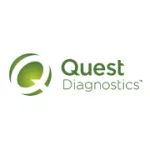 Quest Diagnostics contacts