Pizza Hut complaints
2741
Pizza Hut
-
Pizza hut $10 deal commercial with craig robinson
The newest Pizza Hut commercial (5/22) with Craig Robinson for a $10 deal

is a prime example of bullying by mocking how someone expresses themselves.

Children and adults are picked on by more dominant personalities all the time

just by the way they speak.

There should be a longer version of the commercial where Craig apologizes to the guy sitting playing the video game.
Desired outcome: Please revise commercial.
Pizza Hut
-
Over payment of Tax
I was placing an order from your deals for a pizza with 3 toppings for $10.00, on the app. However at the check out I was charged $1.05 tax, which let me hold on my order.

The tax in South Dakota is 6%, and therefore my taxes should be only 60¢. Please correct your app since charging people extra taxes not given by a law is a crime.

I hope this matter take your immediate action.
Pizza Hut
-
My delivery order
So I ordered 1 bbq beef and onion pizza, 1 chips, 1garlic bread, 1 L&P and 5 spicey wings.

For starters my pizza was squashed when it had been delivered it also didnt come with the mayo drizzle on top (this has happend 3 times in a row now), my garlic bread was hard like it had been sitting for awhile or been re heated same with my chips (my kids didnt even want them) my order came to $43.44 and I was highly dissapointed
Desired outcome: I would like to recieve a refund
This review was chosen algorithmically as the most valued customer feedback.
I placed an order for contactless curbside 5/15 at 6:39 pm because I would be picking up the pizza with my newborn. I arrived at the designated time and place to pick up my pizza and tried to call. After calling four separate times (because the calls timed out) over the span of 15 minutes and seeing four other people and a delivery girl walk out with their...
Read full review of Pizza Hut
Pizza Hut
-
Pizza/late in delivery time more than 1hr and 30 min
i made order from pizza hut website https://www.egypt.pizzahut.me/en/success/42842521/c2FtdGltZXhAeWFob28uY29t

order confirmation No.-42842521

and they should deliver it on 2.30 pm but till 3.30 pm i didn't receive it or even receive a call to tell that , there will be a delay ,

can't find anyone to contact even i called hot line 19000 and they said the someone will call me and i didn't receive a call .
Pizza Hut
-
order cancelled. my money?
Made an online order on 1May 2022 for 5:45pm delivery

receive a call at 5pm that the oven at store is not working

my order was cancelled was told that refund will be done with 3 - 5 days

today it's 11 MAY 2022

nothing was done. no curtesy call or update by store manager.

I txt on 9 and 10 May. and was told that the store manager will contact me.

no news.

what's happening?
Desired outcome: please refund ASAP.
Pizza Hut
-
Missing ingredients
Order 2 of My Box with 5 wings. When to pickup, only 2 person, 1 making pizza the other boxing them. I was ignore for a god 5 min before he came and give me my order. But the insult was that 1 box only had 4 wings. Didn't notice before getting home. I try to call the store R33218 Southdale in Winnipeg. Was put on hold, after waiting 9 minutes I give up. Domino has a better service. I'm done with Pizza Hut.
Pizza Hut
-
Customer Service
On April 29, I put in an online order for pizza at the 233 harwood hurst, TX location. When I arrived to the location the manager (what I assume was the manager. She did not introduce herself but came over after the first employee asked her for help) informed me that Pizza Huts app was horribly glitchy and has been sending orders to the wrong locations. She proceeds to take another order charging me more for this order. I came back 20 minutes later as instructed and my food was still not ready. I was asked to get out of the way (drive thru) if another customer came through. Well, another customer came through and as I was pulling into a parking spot one of their delivery drivers came flying in and took my parking spot. At this point I had had enough. I looked up this specific location and it had one star! One of the reviews even said the last time they ate there they became ill. I asked for a refund and left without any pizza. I still have yet to receive my refund, but somehow received the refund from the other order.
Desired outcome: I want my refund that I was promised by the manager a week ago!
Pizza Hut
-
Hard overcooked
All and I mean ALL pizza huts anywhere near Chattanooga overcook the pizzas. The center turns up like elf shoes. The cheese sticks are so brown and dry on top, they in no way resemble cheese sticks from years ago. This has went on for YEARS. The last and only place I can get a pizza that can be eaten is in Crossville Tennessee. Over an hour away. I just think if I had managed these places there is no way I would allow such to be served with my name on it. Ridiculous. Years. All of them.
Pizza Hut
-
Pizza and cheese sticks
I paid 82.00 for pizza and cheese sticks. Extra cheese on all pizza's bet the cheese never got up to the crust. The cheese sticks was a pizza dough with cheese on it. I called the pizza hut that I ordered it. They said the cheese sticks are only for single orders where I doubled mine. It didn't look like the cheese sticks I ordered. I ordered on my daughter's Birthday 04 29 2022.
Desired outcome: Please refund
Pizza Hut
-
The Pizza hut outlet manager at Regallia Mall, Bhubaneswar
I had visited the mall on Friday i.e 29th Apr evening and thought of ordering a quick bite for our kids through the outlet.

I just ordered garlic bread and to my surprise the store manager asked us to wait for 20 mins. However considering the rush we understood but when we enquired after 25 mins still the process was not initiated.

To our surprise the order no was not even displayed in the monitor. Enclosed the respective bill copy and screenshot of monitor for ref.

When we asked the store manager, instead of accepting the mistake of missing out he started arguing with us and had the audacity to tell us that please go and complain and nothing will happen to me.

Just wanted to check if this is the kind of behaviour expected from a brand like " PIZZA HUT", and there were many such unpleasant customers on that day.

Would request to please take necessary action on the guy and at least to ensure we as customers are heard of.
Its more than 48 hours now, can i have some update. Undoubtedly this is the reason why Pizza hut is losing its market share and slowly it will be diminished.
Pizza Hut
-
PIzza
1) After an apparant complete changing of staff earlier this year, the pizzas are not even as close to good as they use to be. They now taste like they have an 'oily' coating; uch...

2) tried to order this pizza like I always have on line, but your website would not let me "LOG IN". Kept getting a 'Circle with a slash' thru it. Need my points added to my account.

3) Tried to complete the 'customer servey', but there was no CODE: # on my receipt, only an Appr Code 94856P; which was not accepted.

Call me at: 870-743-6882 Thanks, Jerry
Desired outcome: Would like points for this purchase added to my account. '[email protected]'
Pizza Hut
-
I did not receive my order
On 04/20/2022 I attempted to send my boyfriend a pizza from Pizza Hut(9124 Camp Bowie West, Fort Worth Tx 76116) I placed the order online at 9:39 pm, I realized I didn't add the apt. number so I called in and spoke to a worker and she edited the address. The estimated time for delivery was 10:40pm, by 11:15

I called to check on the delivery time and the store was closed.I spoke to someone the next day 04/21/2022 I was given a store credit I was told I could use anywhere, I placed an order by where I live in Dallas went to pick up my order & I was told I could only use my credit at the store that gave it to me. My Boyfriend tried to place an order at the original store the same day and was put on hold for 20minutes then the call was disconnected. At this point I just want my $ 36.79 back.
This review was chosen algorithmically as the most valued customer feedback.
The manager at the pizza hut in mauston, wi who's name is dave lisiecki, sent my special needs adult daughter terrible text messages to the point she blocked him.. Kayleigh had decided to quit and gave immediate notice in a polite and respectful manor. I fully support her decision and as her legal guardian, am relieved she will no longer be working there...
Read full review of Pizza Hut
Pizza Hut
-
Their Pizza Hut Mumbai - Vashi Hut, Hotel Blue Diamond Sector-28, Vashi, Mumbai 400705
The service of this store has deteriorated since last 1 year.

1st - had ordered pizzas + garlic bread online. online gave me a confirmation that order accepted and payment was made. After tracking showed that order is packed this Vashi Pizza Hut store calls and says that garlic bread ordered is not there and hence sending a different product of same value.

2nd - had ordered a mix of veg and non veg pizzas. the store delivered all veg pizzas

today order # 17287755 of 2 medium pan pizzas + tear n share garlic bread. store delivered only the pizzas and not the garlic bread.
Pizza Hut
-
Terrible Service
The Pizza Hut, in Houma, LA, that I visited over the weekend will be one that I never visit again, if I ever do visit a Pizza Hut again. First off, I made an order through the Pizza Hut app on my phone. The order was submitted and was received at 4:55 pm. The app told me the order would be ready in 15 minutes. Upon arriving at the store at approximately 5:10 pm, the pizza was not ready, but I was told it would be ready in a few minutes. Long story short, I did not receive my order until 5:45 pm. Also, one of my pizzas was undercooked, as the dough was still "chewy" in some areas. I had also ordered a side of French Fries for my two boys. The order of French Fries was a joke. The fries did not cover the bottom of the container. There was 36 fires written on the container, and half of them were no longer than a half inch long. The work staff in the store looked like chickens with their heads cut off.
Desired outcome: A refund or coupons would be nice
This review was chosen algorithmically as the most valued customer feedback.
April 2,2022 I tried repeatedly to use Pizza Hut app. Kept sending me back to app. icon. Used my PC, the site added charge on items I ordered stating I put too many toppings on for the price etc. eventually I decided to call find out how to place order without additional charges. Asked to speak to a manager. Did not note his name, he appeared annoyed with...
Read full review of Pizza Hut
Pizza Hut
-
Going over the $14.99 limit
What is the point of ordering Pizza with a deal of $10.00 if the delivery charge is $4.99, and the tax $0.76 causing it to be $15.75, making it unable to deliver because it "Goes over the limit"? In fact what's the point of ordering anything from Pizzahut if everything is expected to be $20 - $10 but I can't get anything good cause it's gonna be over $14.99.
Desired outcome: Stop lowering the delivery price limit and change it to a reasonable price. I want to give you guys money but you're making it very difficult.
Pizza Hut
-
I didn't receive my food
The pizza hut company in Bath told me multiple times I was going to receive my food then gave it to a person called Laura and tried stating it was me that put that name on the order which is nonsense and we're extremely rude on the phone, I want my money back ASAP or will be taking this further my email is Ryan. [email protected] the below address you asked for is for the pizza hut not my address.
Desired outcome: I want my money back and a free pizza for the staff that were so rude to me and I want confirmation you have done something about it it's the pizza hut branch in Bath.
Pizza Hut
-
Pizza Hut call center
I had the worst ever service when trying to order my food the lady from the call center stated her name was jess she was rude and very disrespect full when takeing my order then some one from the call center called back from number 316-266-7888 and said i had to call the store to check my order they think they made a mistake so t did the store told me that they did not even recive my order at all from the call center but the call center took my payment over the phone and charged my bank card all ready I then called the call center back and again they were very rude i said all i want is my order to be delivered this was at 8pm on sunday thay then told me that there was not nothing they could do because store was now closed i told them no it dose not close untill 11pm on sunday that i have all ready talked to the store like they requested me to do then she again was very rude and disrespect full jess kept saying all she could do is refund my payment and it would take 24 hours or more to refund back to my account i asked why cant you talk to the store to fix it so i can get my food for my family she said that was not a option and stated the money would be put back on my card i then called back and the store picked up i told the manger what had happened and i gave her my order and payed again for it i can see that pizza hut could be losing a lot of customers over the rude people at this call center i have ordered alot from pizza hut not onley for home and my family but also for work i will not use pizza hut any more it is sad that a call center is causing you to lose your customers this was also E mailed to the corporate office Headquarters in Dallas Texas e-mail [email protected]
Desired outcome: a written apology letter from the call center supervisor and some gift certifacates
We are here to help
16 years' experience in successful complaint resolution
Each complaint is handled individually by highly qualified experts
Honest and unbiased reviews
Last but not least, all our services are absolutely free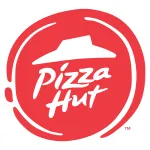 Pizza Hut contacts