Panera Bread complaints
1392
Panera Bread
-
Poppyseed Strawberry Chicken Salad
Yesterday., May 19, at approximately 4:00pm,, I went and got a poppyseed strawberry chicken salad from the Arnold Paneras. When I got home and was ready to eat it, there was absolutely no chicken on it. There was a tornado watch out and I couldn't take it back. I was very disappointed in this service and will be getting my salads elsewhere from now on.
Panera Bread
-
Employees at Panera Greenfield
Monday night I had went in to my neighborhood Panera my family and I go in I'm there quite a bit I have always seen one of the employees there short mix gal with poofy hair seen that she had became a manager, she is wonderful I was disappointed about the service. I had asked the manager if she could have her employee lower her voice because she was very loud talking. I went up to the register to ask for a water glass and over heard that young lady tell the manager that I don't need to listen to you. That my voice is fine I am not being loud at all. That was uncalled for. This is a family place I shouldn't have to hear employees conversations about inappropriate talks. This young lady also doesn't wear a hat.
Desired outcome: Please talk to your young employees about being loud we as customers come here to enjoy our meals we don't want to hear about all of their issues
Panera Bread
-
Pick up order
I ordered using the app for the first time today. I had my husband run in and get the order for me because I was on the phone. When we got on the highway I noticed the choose 2 I ordered with half Greek salad and a margarita flat bread- was missing the flat bread. I asked my husband if he saw anything else left on the shelf when he picked up. He said everything was in our bag including the Pepsi he ordered. Nothing else was left on the shelf.
Desired outcome: Reimburse me for the missing flat bread.
This review was chosen algorithmically as the most valued customer feedback.
Hi, I travel a lot and go to Panera Bread often on business trips. However, I've noticed since last year I've not received any points when the customer service either asked me for my phone number (814) 598-4952 or/and I enter it. I'm very disappointed and really like to know what happened to receiving rewards for my visits. Thank you for checking into this.
Read full review
Panera Bread
-
Charged for unlimited drink club
Hello I ordered a drink on the Panera app today and I was charged for it I belong to the unlimited drink club when I got to Panera and I told the manager there she just shrugged her shoulders and said there was nothing she could do for me I would please like a refund for the drink please see my attached information to show that I belong to the unlimited drink club
Desired outcome: I would like to be refunded $3.73 please.
Panera Bread
-
Gratuity automatically added without customer consent
Visited Panera Bread Sugar Land TX 5-3-22. got home and scanned ticket. a 10% Gratuity was automatically charged at checkout without the cashier asking if I wanted to leave a tip. - 3.00 for them to what - plate my food? This should not be allowed to happen. Panera employees should ask a patron in advance if they want to add a gratuity to their order. If I want to leave a tip, I personally leave a cash tip to the employee who assists me. I am also filing a complaint with the Better Business Bureau for unethical practices.
Desired outcome: Give me my 3.00 back and stop this unethical practice immediately
Panera Bread
-
Poor Customer Service and Food
On 4/25/22, I went into the Panera restaurant on Route 59 in Nanuet, NY at the Rockland Plaza shopping mall. I ordered a bowl (which amounted to a cup) of soup for my grandmother, who is currently at a local nursing home for short-term rehab. When I returned to my car, I decided to look in the bag to see what the "Homemade Style Chicken Noodle Soup" looked and tasted like. To my surprise, I found a cup that was half-way filled with broth, part of a sliced carrot and one piece of chicken. No noodles, chicken or vegetables were found in this cup of soup that I paid almost $10 for. I returned to the store to show the manager what I was given, who was giggling and talking to the young man, who gave me the soup. She, with attitude, look into the cup, threw it in the garbage and walked away. No apology or anything! The young man went into the back and returned with a new, metal container full of chicken noodle soup and gave me a half decently filled cup of soup. No apologies from him either. Panera's food is TOO PRICEY for their staff to treat customers this way.
Desired outcome: I'd like an apology and to see some training of the manager and staff in good customer service.
Panera Bread
-
Incorrect order and overcharged.
On 4-7-2022, at Cafe # 202949 I placed an order ( order # 1360176 ). When I pulled out my lunch at work, my 1/2 Strwb Poppy Seed salad with chicken had no chicken in it. I called the store to ask how they recitfy that problem and they said they would put my name down to come by for a complimentary whole salad of the same kind. That was great and I was very satisfied.

This week, I went by to claim my free salad at that same store. I also ordered a Bagel with Egg, cheese and bacon on it, and a single serve side of Chive Onion cream cheese, and a cup of Mexican Corn Chowder. ( To be purchased of course ) to go with my free salad. My total came to $15.54 and I was thinking ( how is it so much higher today ?)...but there were several cars starting to line up behind me and the order was taking a little bit to get ready.

After waiting several minutes...my order finally came out and I asked the cashier if my cream cheese was in the bag and she said " I trust my staff, so it is probably in there, but if you'd like to check, go ahead." I did check. My cream cheese was missing as well as my tortilla strips for my corn chowder. She very kindly gave me both, but handed me a tub of cream cheese not the single serve that I had ordered. Cars are continuing to line up behind me, and now I'm feeling the pressure of just moving on. I asked her..."I only got the single serve, not the tub of cream cheese...oh...wait a second...did you charge me for a tub of cream cheese ?" and she said " yes I did, I'm sorry about that"...I said that's okay...I'll just take the tub then. And I said good bye and drove off. The more I thought about it however, the more irritated I became.

Here it is: I have come to expect great things from Panera Bread. And I usually get it. And let me say that in these two order debaucles, the staff at this store has been amazingly patient and kind. The employees are wonderful, but there seems to be a disconnect in the training of how important the details are. No chicken on a salad...No strips for the Mexican Soup...that's a key ingredient...A tub ( and charged for one ) when I asked for a single serve...and all of these items were left out of my orders originally. Why am I having to check behind your employees to make sure my order is right ?

One final thing...I had asked when ordering if she needed my Panera Card number. She said she would get it when I pulled to the window and they gave me the credit on my salad. That never happened...and I never got a receipt with the number to call in the for the missed transaction. I got the receipt of the order taped to the bag...but not the one that says "If you didn't use your MyPanera card, keep this receipt, etc." She just handed me back my change.

The whole experience was just not good. Maybe she was new...I'll give her that, but maybe someone should have been shadowing her. She was released to go solo and she was not ready. Very nice lady...but not ready to fly on her own yet.

Thank you for listening to my complaint. I'll look forward to your company fixing this for me. Cindy Hodge
Desired outcome: I would like a refund on my whole meal today, which was $15.54. I think after the mess up in orders 2 different days, that's what I would like to do. My email is [email protected]
Panera Bread
-
Bread for salads
I just saw one of the workers in the Secaucus location take bread from a customer plate that had already left and threw the bread back in the bin. Is that normal practice because if it is, it's very unsanitary. For all I know, that customer could have already touched the bread and I could possibly be eating what was supposed to be thrown away. That's unacceptable. Now I don't want to eat the bread that I got with my salad.
Panera Bread
-
Cesar Salad, pizza and incomplete order
Our order was incomplete after waiting a long time for our order. I called the store and they told me that I would have to go back at my convenience and they would give me what they left out of my order,

As we were eating our Cesar Salad there was a bug crawling in the lettuce. Now that was just not supposed to come in a salad. Gross.

Also one of the pizza was not cut into pieces. I also had told the lady that we didn't want the bread that comes with the soup cause it is too hard. Well that hard piece of bread was in the bag with our order. We just couldn't get anything right.

Needless to say this will be the last time we will order from Panera Bread.
Panera Bread
-
Invading of privacy
March 25,2022- 11:00-12:00pm. When I visit the mall one thing that I always do is take pastries home, considering they are the best. I was on vacation so I decided to take the light rail and park my car. When I approached the door a Caucasian gentleman, 50ish I'll say, was holding the door open, he appeared to be in a management /supervisor position. I headed to the restroom and as I was washing my hands, the door opened and it was him. For the last couple of days this have been weighing heavy on my mind. I keep thinking about what an embarrassing moment it could have been had I been adjusting my bra or something of that nature. He could have knocked although he knew I was in there. My attire is always up to par so he had no reason to believe I was coming in to beg for anything. At the end of the day he had no right what so ever to open the door to a ladies room unless the establishment was closed considering no female employees are still in the building. Thank you for time. Stay safe and blessed.
Desired outcome: Just a reply back that the employee was addressed about this issue.
Panera Bread
-
About the service..
Good evening, while visiting the Panera Bread @ MCV VCU Hospital we placed a pick up order and a instore order. The pick-order was missing (1) item, a Chocolate Chip cookie. The instore order was missing completely. I asked for a carryout bag with the handles and I just figured the cashier would put all the orders in the bag. When I got to the EMERGENCY DEPT is when realized the things were missing. I called the store to talk to the manager, who seemed to be quite unconcerned and stated that if we were still close by I could come back and pickup the missing items. When I returned I talked to the same cashier who took the original order and his response to be was, "did you look on the shelf?" and you can pick up a cookie from the table. This was poorly handled as maybe I bared some responsiblity I should have checked the bag before I left. But the manager and the cashier need to learn how to handle a unhappy customer.
Desired outcome: Better customer service and maybe a refund since I was in the Emergency Room with sick child who wanted something to munch and I had to leave her twice to get our meals.
Panera Bread
-
Product Quality and presentation
Spent month in Conway/No. Myrtle Beach South Carolina. First visit to Panera I ordered the Flatbread with Sausage. It was absolutely delicious, thick dough & lots of topping. Revisited same location this week with a friend and was raving about this item on the menu so we both ordered this with a soup. I was so embarrassed and disappointed. The flatbread we got was thinner and the topping was sparce? I can't blame the associate as it seems like everything is prepackaged and assembled on site. I guess Panera has changed their formula/recipe for this product. I WILL NOT be ordering it again. Thought I'd share as CUSTOMERS DO PAY ATTENTION!
Desired outcome: Explore what has changed and compare to sales as I surely will not be ordering again based on my experience. A gift card that allows covers my disappointing lunch would be very customer friendly.
Panera Bread
-
Greek salad to go
I ordered two Greek salads to go from the Panera Bread in LaGrange Park, IL. I paid extra for chicken. There was hardly any feta cheese, not enough olives, a small amount of chicken and only a few tomatoes. No cucumbers as Greek salads usually have. Another time I ordered a salad with chicken and I checked the order before I left. Good thing I checked...there was NO chicken added that I paid for.

Another time I was with friends at a Panera Bread in another town and ordered a grilled cheese with soup. The soup bowl was only half full and the grilled cheese had a very small amount of cheese. Very disappointed.

Another time my husband and I were visiting Washington, DC and ordered from a Panera Bread across the street from our hotel. The order was totally wrong and did not include the soup I ordered. I had to go BACK to the Panera Bread and get the rest of my order. The sandwich was not good either. Looks like I will not visit a Panera Bread in the future. Only reason I went to the LaGrange Park, IL one was because I had a gift certificate and had to use.
Desired outcome: I would suggest a complete review of their food items. Seems like a rip off for the money they charge
This review was chosen algorithmically as the most valued customer feedback.
1/28/22 12 pm: Ordered a large order $140 with tips! and even a day earlier, went to pick it they never bothered checking last night order didnt know about it and didnt prepare it. The team leaser Briann was so snobbish and arrogant even when I was showing her my order on the phone, vanished for 4 min came back with printed papers and started mumbling (mask...
Read full review
Panera Bread
-
Panera bread collegeville
What an absolute terrible store to work for! As pretty much everyone knows by now, covid is life threatening. A week or so into me working there I developed a terrible cough first thing in the morning-called in to let them know and they told me to come in. I came in, spent the entire shift coughing… so severely the manager bought me cough drops! A customer approached me about my cough and told me they would be calling the store to complain, which they came back to me to tell me she did, and Max, in specific one of the managers BOLD face lied to this customer saying I was tested and it was my allergies and added they were taking my temperature and keeping an eye on me. NONE of which were true. Went and got tested the very next day just to find out me, my four year old son and my husband all tested positive for covid. I spent an entire shift coughing relentlessly and all they did was watch me do it. I ended up being admitted into the hospital for two full days and two full nights- eventually got a call for the store manager saying "she has a business to run and she would've appreciated me alerting her about the fact that I wouldn't of been in for that shift." I WAS IN THE HOSPITAL ON A VENTILATOR WITH COVID after your employees kept me there knowing full well I was disgustingly sick! Vile! Absolutely vile!
Panera Bread
-
Rude service
I was picking up my order from the counter and noticed I was given bread instead of chips. I was never asked at the register and I forget to say something sometimes. I reached in the open slot where they have chips and the counter to go worker walked up as I was doing it. She began to go off on me about it. I told her I forgot to say something and she said, "they ask at the register. " I told her they do not, which made her go off even more at me. My gosh, they're just chips and I can't eat their bread. The back workers are difficult to get the attention of so I just got my own chips. I didn't need to be humiliated over a bag of chips. I turned my plate and the worker took the bread off of my plate. Then when I sat down, the lady walked around to my table to look at me...okay whatever.
Desired outcome: Refund of all I spent
Panera Bread
-
napa almond chicken salad sandwich
Not happy that I can no longer customize chicken salad sandwich. not everyone can eat nuts! I live in newport new va and have realized severAL OF YOUR STORES HAVE ELIMINATED the option of taking out the almonds. highly disappointing as this is the only thing i order from you. So what you're saying is that consumers that are allergic to nuts can't order a chicken salad sandwich. Unfair.
Desired outcome: would like the outcome to be go back to customization
This review was chosen algorithmically as the most valued customer feedback.
I have ordered the Toasted Frontega Chicken sandwich in recent months (about 4 or 5 times) and have been VERY disappointed EVERY time! I absolutely lovED this sandwich and it was worth it to me to pay almost 10 dollars for a sandwich. But not anymore. What I get is BREAD with very little chicken and a few other fillers. Tonight it was bread and avacado with...
Read full review
Panera Bread
-
Cleanliness
Visited the Telephone Road in Ventura CA restaurant this morning at 7:30am
Every single table was dirty (yes all of them) and the carpet looked awful with both food and paper throughout.
I had to go and get my order after they delivered my husbands order. No cream or half and half out-had to ask for that.
Food was served cold.
Husband used the restroom and it too was filthy and hand towels were empty and had to go into the womens to get some
We frequent the Oxnard restaurant a lot and it has been clean, friendly and delicious.
We will never come back to the Telephone Road restaurant again and will spread the word to others not to either.

Dissatisfied
Renee
We are here to help
16 years' experience in successful complaint resolution
Each complaint is handled individually by highly qualified experts
Honest and unbiased reviews
Last but not least, all our services are absolutely free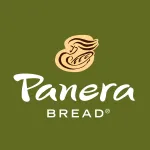 Panera Bread contacts