MyPrepaidCenter.com complaints
315
MyPrepaidCenter.com
-
myprepaidcenter.com for discount tire
It would be much easier if more time was given to redeem card value. It is not easy to use compared to a normal debit card. Just found card (misplaced), and it just expired so 70 dollars gone, no way to extend it or get some value out of it. I wish discount tire could use a more reputable way for rebates. I expect discount tire gets some of the money back or "discount" buying these cards.
Desired outcome: At least some of the value less there penalty fee. Though I would be surprised.
MyPrepaidCenter.com
-
I need to activate cards to be able to use
I received 2 Visa Debit from MyPrepaidCenter.com in the amount of $15 each. When trying to activate each one I get the message "Your security information s incorrect or your card may already be active". Tried activating both cards today 06-20-22 about 2:30 pm cst. Both cards were sent to me and received last week. Received after buying 2 boxes of NexGard as reward. I cannot activate either card. Betty Amador
MyPrepaidCenter.com
-
NexGard
I received 2 prepaid cards in the mail. On the front of each card it says to go to MyPrepaidCenter.com to activate. I have done this an put in the card number an when it asks for the expiration date I put that in an it says the date is expired. How can this date be expired when it hasn't arrived yet? 11/22. This is the expiration date on the front of each card. I can't activate my cards. Thank you
Desired outcome: Please fix this expiration date so I can activate my cards.
MyPrepaidCenter.com
-
Card does not work
I received this card after purchasing a certain medication for my pets. The card gets declined whenever I attempt to use it. I tried their website but have only ever gotten a blank white screen so cannot use it. I tried their phone number, entered all of the cards info, and at the end was told by the robot response that their was an error and the call was ended.

If you are thinking of using this company to reimburse your customers, please don't. I will be contacting the medication company after this review to get a new payment, so they will have to sort things out with this awful card company. This hassle has soured my view on the medication company for choosing this card issuer.
Desired outcome: New card that works or a check for the balance
MyPrepaidCenter.com
-
$50 Reward Mastercard Debit card from Smith & Wesson
After receiving the card I logged onto the myprepaidcenter.com, entered the card number, expiration date and security number. I was then asked to solve a puzzle to prove I was a real person. After many attempts I have determined the puzzle will not accept the correct answers. If I go slow is starts all over again and says to go faster.

This is nonsense. I need to talk to someone that can verify this card!
Desired outcome: I want the card activated.
MyPrepaidCenter.com
-
Prepaid mastercard expired and received bad service when reached to customer care
I called customer care to inform that my card expired on may 31st and i did not notice that immediately, called them on june 7th to request if they can help recover my 10.33$ which i lost

the lady i spoke was extremely rude and did not show any interest in helping me...Rather sent me back stating nothing could be done due to card holder agreement

i was trying to as patience as i could but she was just as un-professional as she could have been on that call...

My call was for a mastercard ending with 5275 at around 5.51est on tuesday, june 7th...I wish i remembered her name, i was so upset that did not memorize it
Desired outcome: I WISH TO GET BACK MY 10.33$ BACK AS EVERY DOLLAR COUNTS IN CURRENT TIMES
MyPrepaidCenter.com
-
MyPrepaidCenter Mastercard debit
I can find no way to use these cards -- I have two, one from a milk settlement and one from a different settlement.

Paypal declines them.

eBay declines them.

Amazon declines them.

JC Penny declines them.

Old Navy declines them.

They don't work with your listed partner companies, and they don't work on the most useful places online.

I spent most of the day 6/5/2022 trying website after website to use these, one ending in 3751 and the other ending in 5093.

I tried using them as debit/credit, and I tried using them as gift cards with a PIN, and nothing worked.
Desired outcome: Please send me a check for the total, which should be $26.40.
MyPrepaidCenter.com
-
Myprepaidcenter.com
I received a card from the bought milk refund. I signed up for an account and registered the card. On the site you do a captcha then an email is sent with a verification code. I signed in several times to check the balance, it worked fine but now I don't receive the verification email anymore, it stopped working. I verified the email is not blocked.
Desired outcome: I want to receive the verification email so I can check the balance.
MyPrepaidCenter.com
-
Select use prepaid Mastercard
I received my prepaid card and activated it. Seen the message it says about using it Only at certain places.

Tried using it at 3 stores all got declined. Tried online and same.

Called the number on the card they are absolutely no help no idea of any stores to refer you to just the same generic message about where it can be used. So over irritated sitting on money I can not use. Seems like a huge scam!
Desired outcome: I would like either an actual debit card that can be used ANYWHERE or some kind of help to be able to use this select use card. Such as actual store names that will accept it. Not the basic message I have been getting.
MyPrepaidCenter.com
-
My $100 visa gift card.
I received a gift card and just realize that it expired in April I went to go use it yesterday and it was declined not realizing that it expired so soon I had the total balance on there and now cannot use it I tried to call but all I get is an automated service cannot get anybody on the phone to speak to you in person so now I have a card that seems to be totally worthless even though we should still have $100 on it all I would like is a replacement card.
Desired outcome: I would like a new card with my balance reinstated
MyPrepaidCenter.com
-
Rewards card
I had a card with a balance that expired. This was a debit card so I thought I would not lose money. However, the company removed my balance after the expiration. They would not refund the removed amount even though I requested this just 2 weeks after the expiration. The only way they would return my balance was to issue me a new physical card which costs $6.95 - excessive at least. Why was my balanced removed?
Desired outcome: Since only way to receive my removed balance was to have the card re-issued, refund the cost of the new card.
MyPrepaidCenter.com
-
Complaint
I have 7 cards issued to me from SunPower.

None of them can be used - e.g. Amazon won't accept them.

They also cannot be registered under MyCards on their web site as it keeps sending me in an endless loop to activate them.

They have all be activated but none can be seen on the web site so no idea what the balances are.

There is no one to talk to.

Seems like a scam.
Desired outcome: I'd like them to cut a check so I can get to my money - Between these 7 cards it's over $2,000 !!
MyPrepaidCenter.com
-
Expired Award Cards
My husband and I received 3 $20 award cards from UPMC for Life. Because of Covid, we were unable to go out and use them and now the cards have expired. However, the cards state the the funds DO NOT expire. So how can I redeem these cards?

The cards in question are:

Visa 4204952309171443 Exp: 04/20, sec. code 235, issued to Mary Kaminski

Visa 4204952165600139 Exp: 06/21, sec. code 491, issued to Mary Kaminski

Visa 4204952172435081 Exp: 06/20, sec. code 894, issued to Walter Kaminski

All cards were mailed to us at 1814 George Circle, N. Huntingdon, PA 15642
Desired outcome: Reissue cards
MyPrepaidCenter.com
-
Visa Gift Card Expiration
Got the gift card as a rebate for tires. The expiration was very soon after I received the card. The card has expired and I called the customer service representative to be told that there was nothing they could do. This is unacceptable. Due to the Credit Card Accountability Responsibility and Disclosure Act (CARD), gift cards cannot expire for five years. It has not been five years since I received my card
Desired outcome: New card with balance restored.
MyPrepaidCenter.com
-
Kumho tire rebate
i receive a credit card instead of a rebate as mention when i purchase the tires.

So wen i try to activate the visa card that i receive instead of a chèque, noting

is fonctionning, wen i enter the information as propose on the card ,the case for entering the expiration date on the card , a message is telling me that this is and invalid date? and if i try to e-mail to the address of Kumho on the site even the address e-mail is not functioning ( not existing).

This is a real rip off.

he QR code on the card get you to a site for purchasing cheap stuff (also Chinese)

my card number is 4023710540211025 exp.10/22.

Richard Gatien 514 688 3000

My next step is to file a complain to fraud center to make sure no one else get trap by those plan rip off and pass the word to tire dealers that sell this product.

and also on Facebook.
MyPrepaidCenter.com
-
I can't activate my card or Sign Up on Website
I received a $150 PrePaid Visa Debit Card from Anthem BCBS last year for achieving health goals. The card is Valid Thru 01/23, the card also has "FUNDS DO NOT EXPIRE" printed above Valid Thru date. (Whatever that means) We went on vacation last week and I tried to activate the card before we left by calling the activation number on the sticker on the front of the card. After providing all the information I got a message that stated the card could not be activated because it no longer active. No explanation. So I went online and entered the card number to activate, provided all info with same results. So I figured I had better establish an account, I entered all required information and clicked the profile button. A little arrow goes around and around inside the button, but nothing happens. I jump out of my MacBook and on to my Toshiba laptop open MyPrepaidCenter website same results, left the arrow go in circles for about 10 minutes. I guess I'm out my $150 reward. Unless someone has a method to get them to honor the valid date? or "Funds Do Not Expire" printed on card.
MyPrepaidCenter.com
-
Bought milk settlement
Andrew,

Attached is your final settlement payment for Edwards v. National Milk Producers, Case No. 11-CV-04766-JSW.

You are receiving this second payment because the Court has ordered the remaining settlement funds be distributed on a pro-rata basis to those who responded to their intial payment notifications.

Please remember: this digital gift card should be treated like cash and protected appropriately. We do not recommend forwarding this email unless you are intentionally giving your digital gift card to another party to use.

If you have questions related to your payment, please contact Card Holder Services at 833-249-7650 and you will be connected with a service representative that can assist.

Your Payment amount is $18.90.

Redeem Virtual Account

Click the button above or paste the address below into your web browser to select your reward:

https://www.myprepaidcenter.com/redeem?ecode=BVV1KXJBDZBQ

I have yet to receive any card and this code doesn't work.
Desired outcome: mail me a check for the 18.90
MyPrepaidCenter.com
-
My prepaid center
I received a $29.82 settlement from Interior Molded Doors Indirect Settlement. And unless you've tried to get their supposed card to put towards a purchase from a company of your choice, that is if you want to choose from their approved list-this was NOT stated anywhere until you pass the multiple puzzels, secret code numbers and repetitious actions in the site for "verification" purposes. It is a VERY confusing site to say the least. I finally left after being jerked around by them and went online to tell as many people as possible about my experience.

I don't use any of their other preferred ways nor do I want to give these people access to my checking account!
Desired outcome: To get a physical form of payment in my hand that I can do with as I please.
MyPrepaidCenter.com
-
$50.00 debit gift card. Visa. I did not notice the expiration date of card until I went to use it.
I noticed my card is expired. Never used it but $3.95 has been subtracted for Jan, Feb, March and April 2022. card# 4204 9520 4826 0861 Exp 12/21 CVV# 824 How can u deduct from an expired card if can not use it. Can you reissue a new card. $50.00 Debit Visa. I do not know what else to add. all the information is here.

Thank You
Desired outcome: I would like a new card for $50.00 issued. This time I will pay more attention to the expiration date.
MyPrepaidCenter.com
-
Prepaid card thru heartgard nextgard frontline purchase
Received a prepaid $25 card thru boehringer ingelheim Heartgard after buying heart guard and nextgard products from my vet for my pet. Called number on back of visa prepaid card,1-877-810-1075. Person said he needed another visa credit card number that I owned to activate this prepaid card. Are you kidding me? Is this a scam? Why would I give a stranger my own credit card number? Told him it sounded fishy and not worth $25.00 gift card. So very disappointed. What can be done safely for me?
Desired outcome: To beable to use the 25.00 prepaid card safely hopefully without giving my e mail address.
We are here to help
16 years' experience in successful complaint resolution
Each complaint is handled individually by highly qualified experts
Honest and unbiased reviews
Last but not least, all our services are absolutely free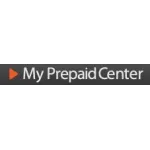 MyPrepaidCenter.com contacts
MyPrepaidCenter.com representative

Delete this Account