MyPrepaidCenter.com complaints
515
Newest MyPrepaidCenter.com reviews & complaints
Myprepaidcardcenter.com
11/27/2023•

•card good thru 12/23

•I have $25 card of this company, a visa card

•recording says I'm registered and have $25 on card available

•will not let me sign in though I know information is correct

•I get dead response no matter what I do

•call them, no live support

•as it stands, they will keep the $25 and I will not see it
Desired outcome: Give me my $25…interested in class action lawsuit as they must make millions at customers' expense
This review was chosen algorithmically as the most valued customer feedback.
My plastic cards from MyPrepaidCenter got lost in the post. It took 4 months to receive replacements due to difficulty getting any customer service resulting in the cards expiring before the credit was used. I received Delta credit for giving up my seat on an oversold flight to Mexico on christmas eve. I spent a good portion of the credit purchasing a new...
Read full review of MyPrepaidCenter.com
Virtual Credit Card for Rebate
This company is a total scam. I received a rebate from a class action settlement for $11.63. However, they make it IMPOSSIBLE to verify the card number or contact anyone at their company. I created a login and password for their website, called several of their phone numbers, verified every code they sent me, and they can't find my information and won't allow me to talk to a physical person or get past any of their prompts on the phone numbers they give out.
Claimed loss: $11.63 and hours of my time
Desired outcome: Getting my $11.63
Is MyPrepaidCenter.com legit?
MyPrepaidCenter.com earns 91% level of Trustworthiness
SAFETY NOTICE: ComplaintsBoard has analyzed MyPrepaidCenter.com and determined that it has perfect credibility and is completely trustworthy, with a legitimacy rating of 91%.
MyPrepaidCenter.com has registered the domain name for myprepaidcenter.com for more than one year, which may indicate stability and longevity.
Myprepaidcenter.com has a valid SSL certificate, which indicates that the website is secure and trustworthy. Look for the padlock icon in the browser and the "https" prefix in the URL to confirm that the website is using SSL.
Our scan shows MyPrepaidCenter.com website is free from malware and phishing activities, which are types of online threats that can include viruses, worms, Trojan horses, ransomware, and other malicious code, as social engineering tactics used to trick users into sharing their personal information.
Myprepaidcenter.com you are considering visiting, which is associated with MyPrepaidCenter.com, is very old. Longevity often suggests that a website has consistently provided valuable content, products, or services over the years and has maintained a stable user base and a sustained online presence. This could be an indication of a very positive reputation.
MyPrepaidCenter.com website is deemed to be popular and indicating that it receives a high volume of traffic. It is important to be cautious when using a highly trafficked website, as it may be a target for cybercriminals looking to exploit vulnerabilities or steal personal information.
However ComplaintsBoard has detected that:
While MyPrepaidCenter.com has a high level of trust, our investigation has revealed that the company's complaint resolution process is inadequate and ineffective. As a result, only 13% of 514 complaints are resolved. The support team may have poor customer service skills, lack of training, or not be well-equipped to handle customer complaints.
There was some difficulty in evaluating or examining the information or data present on the myprepaidcenter.com. This could be due to technical issues, limited access, or website may be temporarily down for maintenance or experiencing technical difficulties.
Complaints Board has received reports that the website may be a possible fraud. To protect yourself, consider using a different website. If you find that the website is indeed fraudulent, report them to us, to help protect other consumers.
We conducted a search on social media and found several negative reviews related to MyPrepaidCenter.com. These reviews may indicate issues with the company's products, services, or customer support. It is important to thoroughly research the company and its offerings before making any purchases to avoid any potential risks.
Our Verdict: MyPrepaidCenter.com is highly recommended company, but beware of poor customer service. Their 13% Resolve Complaints rating is a cause for concern. We advise using their services securely and reviewing complaints beforehand.
My Prepaid Center
I was given 3 virtual cards from my husband and I followed the instructions to redeem all 3 codes and create an account and add all 3 cards successfully to my profile and my apple wallet. I was only able to use 1 card for 2 purchases. Once the account logged out and I tried logging back in I received an error message: " there was error signing in. Please try again later." I reset my password and nothing. I tried using it from my apple wallet at a store and it declined! So this company locked my profile and locked the 3 virtual cards! Unbelievable! And I called their number and all it has is options no live person to speak to. No email to contact for resolution!
Desired outcome: Unlock my account, mail the cards and allow me to use my money!
Nov 26, 2023
12:13 pm EST
Sent me a DM? Where because you have not email me as my profile has that information. That other phone number you sent me doesn't get me to talk to an agent either and my card number IS correct! These practices are illegal and I'm taking it to the better business bureau if not resolved!
Unable to redeem card balance
I received two $ 50$ gift cards from my company through email, and I activated both online at https://www.myprepaidcenter.com. I can see two cards in the account, but when I try to use them for online payments, they are not working.

I tried to redeem them on Amazon, but the redemption code I received in the email is not working, nor are the card details working since the amount was charged to my regular card despite having the gift card number entered.

Am I doing it correctly? I followed all the steps they mentioned on the website.

Can someone help me with this, or is the company (MyPrepaidCenter) responsible for providing faulty card details and redemption codes?
My prepaid mastercard usa is not working
Yesterday I paid Prepaid Mastercard USA in the amount of $500. I quickly received the code from Bitrefill. By going to the website https://myprepaidcenter.com/ I activated the code and received a letter from My Prepaid Center confirming that the code was activated successfully. By clicking on the link from the letter from My Prepaid Center, I see the details of my Prepaid Mastercard USA, I see that the card balance is $500. When I try to pay for an order at a store (eg Home Depot) the payment fails. This is not the first time I have used such cards (including at Home Depot) and so far there have been no problems. I accurately enter all the data and receive a refusal when completing the transaction. I tried to resolve this issue with My Prepaid Center, but I did not receive a response from them. Please help me solve my problem!
Desired outcome: I need a WORKING prepaid card for $500
This review was chosen algorithmically as the most valued customer feedback.
I was given $2000 in Delta Gift Cards for volunteering to forgo my seat on a flight which was overbooked and over weight. Myself and 13 other people who were traveling on DL 200 ATL to JHB on Thur 9 Nov were offered $2000 in Visa cards that, according to the Delta team at the gate, could be used anywhere, even in our home country of South Africa, and that...
Read full review of MyPrepaidCenter.com and 1 comment
prepaid Master Card
I won a prepaid master card for this company.

I have had major issues firstly activating it. When I finally activated it and it showed me the card there are no numbers on the card to use just ****

When I try to add it to the digital wallet it says it has errors retrieving my card details. Is this all a scam?

Also when I try to sign in to the account I created it tells me there was an error signing in.

Date: 14th November 2023
Desired outcome: To access the funds on my card of US$120.00
expired credit card never used
i have 2 prepaid credit card complaints. the first card used was never finished and expired.. when i tried to finish using the balance it was declined stating i had no funds due to expiration date, the second card was never activated thus never used.. when trying to activate it stated it was also expired and no funds exist.. when contacting the phone number on the back was told that there was nothing they can due there where no funds in that account ... please explain that to me when issued it supposedly had fund and since i didn't use it it vanished..
Claimed loss: total amount on 2 cards approx $85.00
Desired outcome: credit for $85.00
Prepaid Cards
Hi, I issued a 250$ card on November 8, first of all, the card numbers were not showing, so I changed the browser and it was showing. The card is working literally nowhere, is it blocked from the bank for some reason. For information, I have tried the service a few days back with another card and it worked, so there is no issue about the websites etc, the issue from the card that is blocked.

I've tried calling the support but no answer, tried around 10 times since the incident, no answer.
Desired outcome: I want them to issue a new card with the same amount that is actually working
Not able to speak to any support personal, in regards to the prepaid card
I have received a Prepaid Gift Card from my Company, and this is a Master card. I have activated the card, the balance on the card does show 100$ when I go to MyPrepaidCenter.com. I have tried using this card at the Merchant they have listed, but the card get decline every time. I am swapping the card as a Credit card and I don't have any Pin configured on this card.

Tried calling the support number and it has no way to speak to any one as the support number is a bot and does not provide any option to speak to any one in person.

This card is expiring on Jan/1st, I have tried calling the support number couple of times.

Is this a Legit Compony or a Fraud?

Can you please provide a support number where I can speak to some one?
Expired card
I already got a new card issued to me. My problem is with a refund that went to the expired card. I talked to a person earlier and he told me to talk to the company that gave me the refund and they told me that the refund was already processed on their end so I had to talk to the card company. I've been trying to get this figured out the last few hours
Desired outcome: To get the $9.63 that was refunded to the expired card transferred to the new card.
Visa prepaid card
Hello

I received Visa Debit Prepaid Card with 250$ balance. I bought three things on Amazon.pl website and my card balance ramiained at +- 188$. Now I am unable to buy any things on Amazon.pl nor other websites. All my transactions are rejected. I have even tried to make shoping on US websites using US VPN server, and still, all my transactions are declined. Please, allow me to use my card, or exchange remaining balance to google pay code.
Desired outcome: Ability to pay by my card or exchange of remaining balance to google pay code.
Prepaid card redemption doesn't work
Hello,

We received an award from Delta airlines for volunteering to give up our seats on an overbook flight. We selected prepaid visa cards as our reward and have been unsuccessful in our attempts to redeem them through https://www.myprepaidcenter.com. Something different is always broken on their website, and I am advised to try back later. For example the most recent problem is the pull down menu for selecting the country does not work. This is very frustating. I then go to https://www.myprepaidcenter.com/contactus and there are only phone #'s for Argentina, Costa Rica, Israel, and Mexico.
Desired outcome: I need to get our reward cards awarded.
Declined credit card
Purchased two cards on different times that I redeemed on myprepaidcenter.com, I'm able to see the balance and all but the cards are being rejected everywhere. I already called support and they told me that the cards where blocked for being used on spoofed sites and replaced the cards. New ones are in the same situation and I tried the retail stores from myprepaidcenter.com (so I think those aren't spoofed websites).This is stressing me out. Thank you.
Desired outcome: I just want to use the money on whatever to no lose it or a refund.
Update by
José Luis Escobar Gámez
Around a month ago I redeemed one 50 dollars card from them that ended up in the same situation but after receiving a replacement added it to Google Pay and it worked, this time tried to add them from the beginning and doesn't work, and silly me I tried two different cards, at least we're relatively small amounts (50 each) but I still consider this unprofessional and unrespectful.
Customer support
MyPrepaidCard directs customers to a phone number that offers NO WAY to reach a human. Moreover, the one option that purports to do so - speak to someone in order to contest a charge - does NOT give one an opportunity speak to someone. It is MADDENNING!

We're given all sorts of options to "go to the web site" or go back to start. Why are they so averse to speaking to their customers and providing real customer service?
Desired outcome: Have someone there call me at [protected]
This review was chosen algorithmically as the most valued customer feedback.
October 13, 2023 we received a gift card of $25 for participating in our energy company's conservation program. We activated the card online per instructions and downloaded the required app, which sent the card to my iPhone's Wallet where I can view the card's number, date, security code, and my name. Next day I placed an order on Amazon.com and it wa...
Read full review of MyPrepaidCenter.com and 2 comments
Card expired
Hello,

I have 200$ left on my visa card on « myprepaidcenter » and it recently expired. The card says "Funds do not expire", and I read on your FAQ: "if the funds remain in the card even after its expiry date, you can request a spare card free of charge by contacting customer service. " but since I'm not foreigner I cannot call the number on your website… I can't seem to figure out how solve this problem.

I really hope you can help me solve this problem because the money I have left on this card is very important to me to help me finance my student life.
Desired outcome: I would like to renew my card.
This review was chosen algorithmically as the most valued customer feedback.
This company sent me a small $20 debit card for a Battery class action Settlement. I attempted to access the card online today, but to my surprise, there was only 19 cents available. Lo and behold, when I looked in the purchase history, turns out someone had made 3 charges to an anonymous Burbank, CA company called https://dngmbstt.com or PENDERSHALL INC. I...
Read full review of MyPrepaidCenter.com and 1 comment
Virtual Visa Card
I recently got a virtual Visa card from a survey website. I did use the card online to order pizza. There was a problem with order so I requested a refund. It has been three weeks and the refund still has not posted back on the card. I keep checking my available balance but only shows 1.96. However, the website shows my ending balance is 25.00 which was the original amount of the card. I can not speak or talk to actual person to resolve the issue.
Desired outcome: I want my available balance to be 25.00 not the 1.96 that it has that been for three weeks
I am waiting for issue to be resolved?
Frequently asked questions (FAQ) about MyPrepaidCenter.com products and services
Collect Your Trust Badge
Be recognized for outstanding customer service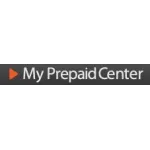 MyPrepaidCenter.com

contacts
MyPrepaidCenter.com representative

Delete this Account
We are here to help
19 years' experience in successful complaint resolution
Each complaint is handled individually by highly qualified experts
Honest and unbiased reviews
Last but not least, all our services are absolutely free