123HelpMe.com complaints
64
123HelpMe.com
-
It is not right
I charged 119 USD from my account, which is ridiculous because I subscribed to the 9.99 per month subscription.
I really don't understand why I charged 119 for something that says 9.99 per month. I have cancelled my subscription IMMEDIATELY, (even I dont wiewed one essay from the site). I contacted the customer service and was told that I won't be refund. I need my refund back.
Thanks
Less than 10 mint, I contacted them, and they reduce to refund.
123HelpMe.com
-
Money taken out without permission
My daughter signed up for a free trial but has just had £123 taken out of her account. She is a student and cannot afford this amount of money. I want a refund for her or I will take this further. She is an intelligent girl and would not have been caught out easily so clearly the website is designed to encourage people to make this mistake.she is very distressed by this at a time when she doesn't need this extra pressure.
123HelpMe.com
-
I subscribed to the 9.99 per month
I was charged 119 from my account which is ridiculous because I subscribed to the 9.99 per month subscription...I need my refund back or else I am reporting it as fraud. I contacted the customer service and was told that I won't be refund. I really don't understand why I would be charged 119 for something that says 9.99 per month. I have cancelled my subscription immediately and am expecting a refund. Thanks
123HelpMe.com
-
Unauthorized credit card charge
Just like the previous complaint, I got a trial for 1 week for 7 dollars and was expecting to receive an e-mail until the next charge so that I canceled my subscription on time and didn't get charged 30 dollars. Today, without any sort of notification, I see 29.95 billed to my account. I am requesting a refund because just like any other legitimate service the customer should be notified before the next bill unless this option was turned off by me.
123HelpMe.com
-
Unauthorized credit card charges
I bought 123helpme for 7 dollars for 1 month, then I wanted to cancel. Then they charged me 30 dollars I want a refund. They scammed me and I want my 29.95 back on my card or I will sue the company. I only wanted 1 month for 7 dollars then they charge me for 29.95. They said 7 dollars. I hate the company and will sue if no refund. Help me resolve this issue please.
123HelpMe.com
-
Unauthorized credit card charges
July 19 for the amount of 29.95. I don't have my client number i'm sorry. I sent in notification to cancel my subscription since last month and you now have gotten 60 dollars from my bank account. Can you cancel my subscription this time and I'm asking for a full refund of 29.95 to be returned to my card. My name is Shaquana Easter I can be reached at [email protected] if you need any information.
This review was chosen algorithmically as the most valued customer feedback.
When signing up to view an essay, the amount it said I would be charged was about £9 something, I have just seen £120 has left my account and I am fuming. I want a refund. If I don't get my refund, I will further this complaint and make sure nobody gets scammed like this again. Taking £120 out of a students account without them being aware is out of order. I want a refund.
Read full review
123HelpMe.com
-
Subscription
I subscribed too your website on 3/1/2020, very unhappy with it and trying too cancel the subscription but everytime I click on my profile there is nothing there. Blank page. Wont even show me my recently viewed papers. Ridiculous. Hope we can figure this out. Not requesting a refund, you can keep the $7 but do not charge me for anything further.
123HelpMe.com
-
Unauthorised subscription
I paid a £2 one off payment and never subscribed or authorised you to take over £29 a month being taken from my account on a monthly basis. I have changed my card details informed my bank and they still manage to get my money and this month is the fourth payment? Please refund immediately
This company is acting in a fraudulent manner and needs to be stopped. They only had my card details but not my bank account number but that hasn't stopped them constantly being able to access my money even after changing my card so this needs to be stopped as a matter of urgency
123HelpMe.com
-
Charge me $119
You charge me $119 by accident or I don't know. Contacted one of your people and they told me that they could not refund me that is unacceptable I did not use any of your services and you want to charge me $119 for actually nothing. I will declare this as fraud on my account unless I get my refund this is unacceptable you stole $119 of my money for nothing. GIVE MW MY REFUND
I don't know what category this was in but it was you 123 help me essays
This review was chosen algorithmically as the most valued customer feedback.
Hello, my name is Amra Trkic from Bosnia and Herzegovina. I accessed your page on 5th of January, 2020, and I was charged $119 on my credit card even though I cancelled my subscription. It is not fair of you to charge me the full amount of the price. I am requesting a refund, atleast half of the price since I am not using the account/the account wa...
Read full review
This review was chosen algorithmically as the most valued customer feedback.
Hey, I'm name is Daniel Yakubu from Houston Texas. The reason why I'm complaining is that Today morning, I was charged $29.95 from 123helpme, and I didn't authorize the purchase! I remember I did pay only for 2days subscriptions for $2 and I don't see any reasons to be charged for full membership. I need my money back ASAP! I did cancel everything on time just after my 2 days! I need my money back!!!
Read full review
123HelpMe.com
-
Free trial
This is the first website I use to not state clearly how and where to cancel a free trial. Also when going to cancel my free trial the button was not working until after the charge was made, not sure if this is a glitch but I am not responsible for a wbesites malfuntion. I only started the free trial looking for examples on how to write a certain type of essay and it was of absolute no use to me. I did not utilize any work from this website and would like my money back since as a college student money is tight. I was charged $29.95 . The date of the incident was December 12, 2019 . Thank you in advance.
This review was chosen algorithmically as the most valued customer feedback.
I paid for the 2 days $2 trial. Once I realized I needed to cancel because they were going to make me pay a memebership fee I tried to cancel before the free trial ended multiple times and it wouldn't let me and the next day it took the money out my account. Finally I go back in to see if it will let me cancel it and it let me cancel it. Can I get my money back ?
Read full review
123HelpMe.com
-
The free trial
I tried to cancel the free trail and it didn't let me until they charge me the next day. Please can I get my refund of $30.00. It's not fair you guys charge for a free trail and than it doesn't let you cancel until the charge is made. Please may I get a refund and also try to fix that situation that we can't cancel or it's a glitch or something. That's my comment
This review was chosen algorithmically as the most valued customer feedback.
I signed up for the trial for the $2.00 and canceled within that time period. My card was then charged the full membership price of $29.95. I did not authorize this and my card was charged regardless of my membership canceling. I did not want the membership. I canceled my unwanted membership. Please refund the charge asap. Please kindly help. Spring Secret
Read full review
123HelpMe.com
-
essay & peer reviewed journal articles
I subscribed to a $2 for 2 days membership with 123helpme.com on 10/27/2019. I canceled the membership on 10/28/2019 through its webpage. The webpage stated that there are 'multiple screens' of selections to cancel membership. I selected to cancel membership on all 4 or 5 screens before I finally got the message that the membership was canceled.

I get a call from the bank at 7p.m. on 10/29/2019 that 123helpme.com attempted to deduct $29.95 from my checking account. I refuted the amount, but the transaction still requires the bank to put a hold on my debit card. The attempt to deduct funds after the membership/subscription is canceled is fraudulent. I actually canceled 1 day early.

I will file a complaint with the Better Business Bureau on 10/30/2019. It is one thing to charge if the subscription is not canceled, but to charge after a customer goes through the lengthly process to end subscription/membership is definitely fraudulent business.
This review was chosen algorithmically as the most valued customer feedback.
money taken out of checking account unauthorized i don't know how you got my account number but i need you to cancel it before more charges or made. this happened on 10/18/19.my name is jackie silcox or katie cox i would like for you to refund my money since you have my bank acct number you can refund it to my bank account i don't know anything about your...
Read full review
123HelpMe.com
-
I was charged $119, even though the website was advertising a sale
At the time, 123help was advertising a sale for a 12 month plan. It said that I would be billed for $9.95 every month, and that I would be charged for 119 in the 12th month of every year. I cancelled my subscription the day I used it for and yet, i was charged for $119. This is just ridiculous, I needed the money for school. Because of this, I can't pay for food this week
123HelpMe.com
-
Unauthorized double charged
At the same time I was double charged $ 238.8 ($119.40 x 2) on May 21 for yearly subscriptions. I didn't authorized both subscriptions with 2 different emails. I didn't know about those bills until at the end I found the transactions was fraud. On October 13, I sent 123helpme an email to return my money. The reason is I never opened and used both subscriptions. Also some one was used fake and my old emails. But Mr. Richard (as a manager) didn't want to cancel and return my money. Please help to resolve my case.
We are here to help
16 years' experience in successful complaint resolution
Each complaint is handled individually by highly qualified experts
Honest and unbiased reviews
Last but not least, all our services are absolutely free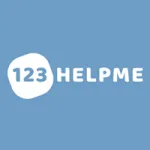 123HelpMe.com contacts