First Premier Bank complaints
119
First Premier Bank
-
Bad service and high fees
The have a rude customer service, high interest rates and annual as well as monthly fees. On top of that I was offered extra credit, but the trade off is that they will charge you 25% for it so if they give an extra $500 credit you'll get charged $100 to your account. I refused and after sometime they went ahead and did it anyways.

Now on top of that they will not send any e-statement or notifications, if you sign up for e-statements you have to log in often to make sure they did not charge you with some new fee or the next thing you know is that you get a late fee.

I am a current card owner, all of the above happened across the last few years
Desired outcome: Warn new possible users
First Premier Bank
-
Service
This company does not find the ability to work with people. They take your money and make no concessions to the customer. I had been unemployed since 08/2021 and then once I found work in 02/2022 I agreed to make an arrangement with them to bring my account current. I have made the 2 of 3 payments of the arrangements and all I asked was for someone to review the account to waive some late fees due to me being unempoloyed they refused and said no. This company should not exist. If I could give them a 0 I would. Once I pay them off I will discontinue use of this card and make sure to tell people never to get anything through First Premier. Not that First Premier cares anyway.
Desired outcome: Account reviewed for some late fees waived due to unemployment.
First Premier Bank
-
Unauthorized charges to my debit card
I have never engaged with FPB at any level. However there are 5 unauthorized charges to my Patelco checking account (or my Patelco debit card). I have contacted my bank and the consumer report regarding this fraudulents activity.

Please refund those charges immediately.

1/21 $15.99

1/19 $284.48

1/12 $10.50

1/6 $17.50

1/5 $283.18

12/23 $303.4
Desired outcome: Please refund
First Premier Bank
-
Big Waste of Time
These scumbags CLOSED my credit account, after months of runaround and a wonky website that failed to even post my payments on-time, or correctly, because my banking account did not register, despite my efforts. Constant runaround over sending me a new card, that never arrived... until 4 mos. later. I've dealt with shady credit companies, due my fair credit rating. But these guys have taken the cake. So glad when my balance is paid off!
Desired outcome: Apology and reinstatement of my credit usage/privileges.
First Premier Bank
-
bad customer service
i was called 3 times at work in one day over a account that was 30 days late and never been late before never called my home emailed or left a vocie email only called my work. what a way to embarrass some one in front of there coworkers and boss i work in healthcare on a covid unit and they have better things to do then answer phone calls like this. i called premire when i got to work and spoke with Wendy which was no help and a complete incompetent person and shouldnt be working with the public she couldnt answer why i was never contacted on my phone or email and never once offred im sorry for the problem or nothing
Desired outcome: wendy needs to get more training or fired for the lack of knowledge and a apology from a supervisor and compensated for the time i was suspended from work
First Premier Bank
-
Fraudulent charges
Yesterday 02/11/2022 I paid a charge on my total visa credit card, somehow FIRST PREMIER BANK got my account information as it is a NEW ACCOUNT. I did not Authorize this payment of $99. It seems they went ahead and decided to access my account for the last two months payments? That is not ok! I've been on time the whole time I've had this card. I'm on limited funds right now which is why the two months haven't been paid. I want my money back! I was happy with this credit card being it was the first one I finally got to fix my credit (which it did) even with the high apr and all that I didn't mind but now I'm not sure about it. I need to fix this ! I will be calling hopefully this morning.
Desired outcome: please refund me 69$ back as I will give thirty for monthly bill
First Premier Bank
-
First Premier Credit Card Fraud
I first found this company offered to me by Experian. It was the only card offer that I pre qualified for.

Once I applied and was told I qualified they had me create an account. After I created the account I was then prompted to pay $90 to "secure my $400 credit limit" which I found odd considering they said I already qualified. Reluctantly, I went to pay the fee which had increased to $95.

I paid the fees and was then given access to my "account information" which shows a $300 out of $400 credit limit and $0 balance. Unfortunately no where on this site does it show a valid account number or routing number for this "so-called account" and I am left wondering…did I get scammed?

I wasn't sent any further follow up emails to confirm my account creation. I still have not received a card in the mail or any type of paperwork.

They make it impossible to speak to someone.

When looking more into Google search, I have found there seems to be two different websites and information about this "First Premier Bank" along with two different apps for banking and credit.

I'm not sure if these are the same company because of this. However, they have the same logo so if it's NOT the same company then they have an imposter out there impersonating their bank and fraudulently scamming people out of money in the promise of a "credit card"
Desired outcome: I would like my credit card that I paid for and was told was approved for, or my $95 back.
First Premier Bank
-
Credit Inquiry
I received notification from Trans Union of a credit inquiry by First Premier Bank. I did not authorize this inquiry and it's sitting on my credit record now. I'd like it removed as these inquiries usually count against your credit score. There's no way to reach these people unless you want to apply for a credit card… and that's on line only. I have put a freeze in my credit once again. I would like a phone number to speak with these people.
Desired outcome: See above. Remove inquiry record. This is a fraud attempt to sign up with my personal information for credit
First Premier Bank
-
Unauthorized charge
I noticed this morning a charge of 311.16 that was not authorized by me. I am going to dispute it through my bank. It is still in pending status in my bank so I might have to wait until it goes through to dispute it. I don't know how it was put on my account? You need to take into account of these fraudulent charges going through your bank. I would appreciate this to be resolved
First Premier Bank
-
Information given out by FP rep to someone else
Called FP to find out why payments weren't showing as available on my acct even though they'd come out of my bank acct. Chris told me if I wanted to contact my bank if they verified payments were made she would release the hold from Dec 15, Dec 24 and Dec 25 when my payments were made. My account is in good standing and excellent payment history btw. I verified the payments were paid out of my checking acct, Chris then also had to ask the rep the same info for verification. Both reps said it was being recorded. I gave Chris permission to verify with my bank payments were paid with me on the line as well. After my bank verified the pmts and I thanked that rep Chris then chimes back in knowing the bank was still on the phone and gives out my available balance on my FP account. I asked her to stay on the line until after my bank hung up. When I asked if it was standard practice to give out available balances when payments were verified Chris stated I had given permission to speak to my bank. I did not give any such permission. All that I gave permission for was for her to verify the payments were made. I told her this and her reply was OK I'm sorry, very sternly. I don't appreciate it at all. It's very unprofessional and I was under the understanding she wasn't allowed to give out any information.
First Premier Bank
-
Charged $50/mo for a ONE TIME payment we agreed to.
I was asked to make a one time payment of $50 (VERBATIM) towards my FPB bill. However, NO ONE mentioned they were taking out monthly. So not are you only screwing me $50/mo but now I can't even pay you guys due to the payments being taken out. I agreed to ONE TIME PAYMENT of $50. It's almost christmas for the love of God. I never agreed to $50/mo. So either cancel, or I will file a suit.
First Premier Bank
-
I am being charged 50 and 100 dollars on 2 separate charges!
I just was getting my check in my bank and was charged twice within an hour of each other. I haven't used this account but to pay the program fee this is unacceptable i have bills to pay and mouths to feed yet. And you closed my account a month ago without any notification or reason for the closure please fix this problem and refund me the money as soon as possible
Desired outcome: 150 back in my account
First Premier Bank
-
FPB CR card/bank
Starting from September 21, 2021 I have had six unauthorized dollars removed from my checking account! Money was taken from FPB CR Card internet withdrawal. Over $1100 removed from my checking! 9/12 $250, 9/21 $61, 9/21 $455.25, 9/22 $100, 9/23 $150, 9/24 $150. I'm really not sure what the hell is going on but this needs to be taken care of ASAP I will be going to my bank in the morning I also will be filing a police report
Desired outcome: Money returned asap
First Premier Bank
-
Taking my money
Hello, My name is ivy and I notice that my bank account had $30.00 withdrawn from my account and I didn't know who it was from till I looked it up and this poped up and I had gotten a credit card from them about a month ago but why r they taking money from me if I didn't tell them and that was my rent money so I had to borrow 30 dollar just a min ago to put back in my account so my check want bounce… this don't look good and this is bad business can I please tell me what's going on then I went on my account and they didn't post the 30.00 to my account so what happen to it …I'm gone pay that card off and I don't want nothing to do with them … that's not right..
First Premier Bank
-
Debit to my checking account
08/31/2021 debit electronic debit FPB CR card VRU CUS195606725
DEBIT
$122.33 Processing
08/31/2021 debit electronic debit FPB CR card internet WEB195635580
DEBIT
$137.28 Processing
08/31/2021 debit electronic debit FPB CR card VRU CUS195707594
DEBIT
$159.87 Processing

I believe all of these charges were Made by Jennifer Evans
By: Roger Evans 08/31/2021 [email protected] Debit electronic debit FPB CR card VRU CUS195606725
DEBIT
$122.33 Processing
08/31/2021 debit electronic debit FPB CR card internet WEB195635580
DEBIT
$137.28 Processing
08/31/2021 debit electronic debit FPB CR card VRU CUS195707594
DEBIT
$159.87 Processing
Desired outcome: Block card holder from future charges
First Premier Bank
-
"Pre-authorized payment to FPB CR CARD for INTERNET"???
On the morning of August 19, 2021 at 5:42am (Texas time) I received a notification on my phone stating that an amount of $30.00 was charged to my Ace Flare Card Account for a " Debit: Pre-authorized payment to FPB CR CARD for INTERNET". I don't recall such pre-authorization? May I please receive some info to withdraw pre-authorization and get refunded. Thanks!
Desired outcome: Please refund me my $30.00. I'm really doing bad financially. Thanks
First Premier Bank
-
someone took out 95$ from my bank acct
i looked up my bank statement today and saw the following charges: procfec13470052 FPB CR Card CO ID 3411894456
then a return mail fee service charge of $10, then a OD/NSF fees of $32. I do not even have a FPB account at all, and no one should have my bank account information as I do not share my account with anyone. This is a fraudulent activity and I will be reporting it to ALL the proper authorities!
First Premier Bank
-
False banking info
I do not even have an account wit y'all and there were 2 $90 payments taken out of my account
Desired outcome: My money back
First Premier Bank
-
INTERNET FPb CR CARDWEB 192591770 Withdrew funds from my bb&T accounts
That internet credit card continued to withdraw funds from my BB&T account, although my debit card was off, and even after changing password it withdrew again, now for the sixth times, I want a refund for the last process, and block any transactions in the future from BB&T bank to your bank, as i filed a fraud claim against it the other process, that happened today and still pending account number.
Thanks so much.
Mohammed
Desired outcome: Refund of 100$ and block any future transactions
First Premier Bank
-
Credit card offers
This company it's a total scam, Run a business here in America, of low income people and who they have not credit, they practice it's to scam people. After you pay $95 dollars to activate a credit card your credit card gets cancel for no reason, them they keep your money.
They hire the lowest scumbags to run the show, the little stupid who answers the phone cannot explain why and the problem. You go with this company you will get scammed. Return the money to millions of people who fall victim of this scam
Desired outcome: I want my money
We are here to help
16 years' experience in successful complaint resolution
Each complaint is handled individually by highly qualified experts
Honest and unbiased reviews
Last but not least, all our services are absolutely free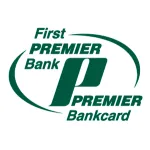 First Premier Bank contacts