MyPrepaidCenter.com complaints
515
Newest MyPrepaidCenter.com reviews & complaints
Budweiser $15 Rebate
I followed the directions for signing up to MyPrepaidCenter. When i try to sign in i get the same response "There was an error signing in. Please try again later". I have successfully changed my password, but i get the same response error. The purchase took place on September1st at Morelli's Liquor Store.

This is very disgusting and time consuming. Please help.

Richard Menth
Desired outcome: Send me a gift card for $15.
visa gift card 3 usd
on 9/2/2023 I got a 5 usd visa gift card by redeem code I wrote address to activate but it gave me a suggested address to use and after that didn't mentioned anything from that address now any transaction I want to do with the card it gives me "invalid transaction error"

also I want to note that their website gave me error when I wanted to use redeem code and it only works with incognito mode

my email address is m.[protected]@gmail.com
Desired outcome: verify that the product is valid and give me the suggested address that was used
This review was chosen algorithmically as the most valued customer feedback.
In short, I was sent a $25 digital card I received through the MyPoints.com website last week. Here is the rundown since that time: - despite multiple efforts everytime I tried to activate the card it said "there was a probem on our end", so please try again. - I finally started calling but was told my Pin number isn't accurate even though I was looking...
Read full review of MyPrepaidCenter.com and 1 comment
Email about prepaid card a hoax
I stupidly registered but the account shows NO cards on account

So I tried to login to delete the account but site wasn't accepting my credentials.

I can't login even though I've reset/change my password 4 times, It says I reset successfully but I can't login. I want to delete this fraudulent account but can't get help nor can I figure it out for myself because I can't login. I saw many reviews online that said the email I received and the site were legit but either it is a scam or this site should be shut down. I plan on reporting the company to the FTC fraud department but please help me do more.

Please advise. Thanks
Desired outcome: Account Deleted ASAP
On 8/22/2023 I received an email from myprepaidcenter that I have a virtual prepaid card. I couldn't find out where the

the card was from and When I created an account on 8/24/2023 on MyPrepaidcenter.com, the website shows I have NO cards for me on the website. On I to login and I got an error message saying my login information was incorrect. After trying 2 times, I changed my password it was rejected again. I

tried changing my password one more time and I still couldn't log in. I couldn't get help from the website because I can't login.
Visa Rewards Card Expired
I have spent the better portion of tonight trying to find a way to get a replacement card for an expired Visa rewards card that my company has been putting money into over the last few years. I've tried using the phone system, but there is no way to speak to anyone or order replacement cards. Does anyone know which options in their phone system get you to an actual representative?
I have been locked out and cannot logon.
I have the user name and password. When I go to logon I get a message saying they are sending a confirmation code to my email. That email never comes no matter how many times I have tried to logon. I have even tried to reset my password but that email never comes. I have an unclaimed gift card there but cannot access it because I cannot logon no matter what I have tried. I have called many times and I get the same "Wait 24 to 48 hours". They have blocked me from my own gift cards.
Desired outcome: I want to be able to redeem my gift card. It's my money.
Visa card expired
I recently located two $200 visa my prepaid enter award cards that had both expired last year. The front of both cards say "Funds do not expire", however when I attempt to call the customer service line I am unable to speak to an actual representative and the system tells me the funds are no longer available and I cannot request a replacement card. I lost my mom last year in an unexpected, traumatic accident and was not in the state of mind to realize they had expired. I can't seem to figure out how to speak to an actual person to explain the situation and feel scammed out of $400.
Desired outcome: I would like to receive two replacement cards with the remaining balances on them. I am willing to pay a replacement fee if necessary.
Visa card balance not correct
I did not get the $100 from the card that was given to me. It shows .49 cents only but I never bought anything. I checked the history and doesn't show any purchases. I tried to contact the MyPrepaidCenter.com by phone at [protected] but no way to get help with this problem. Please let me know if you can help me. The website is the same no help!
Credit card
I had used my prepaid credit card and ordered pizza. I called back the restaurant less than 5 minutes later and great news. They could cancel my order and the card had not been charged.. The Restaurant has been extremely helpful on this. They don't know why the credit card company has a 'hold' on the card when this was done 7/26. It's now 8/10, This was a gift card. It's a small amount. $28.50. They won't release the amount. I can't use this silly card. This company doesn't answer the phone. There is no one to talk to.
Visa giftcard
I purchase a giftcard for $175 and due to some kind of fraudulent activity card is not working..I haven't used card not once got card to purchase my kids school clothes which starts less than ,10 days so if u can help me with matter id appreciate it it's almost been a month since I purchased card I called back of card and spoke with a representative that stated I will receive new card in mail but i haven't received s email call or new card in mail
Desired outcome: Marcella magallanes 1704 s orange ave west Covina CA 91790Email address [protected]@icloud.com
Prepaid visa
Got this card not even 6 months ago and it's currently expired. Not sure if the person who originally bought it waited a while before giving it to me, however, I was under the impression gift cards should last 5 years before expiring. Not at prepaid center! One year max. Once it's expired they do not do replacements or transfers, they just take your money. USE VANILLA! This company is trash
It seems like a scam
Recieved the card with money on it, when I look at the online account it says it has money on there but it gets declined EVERYWHERE I GO no matter if it's credit or debit. I tried over 10 times at DIFFERENT STORES (Chick-fil-A, gas station, target, CVS , etc) and it gets declined as if no money is on the card but the online account says it has money on there. It seems really sketchy. This card is a scam
Desired outcome: I want to use the money that's on there….
Virtual Prepaid Mastercard
I have a Virtual Prepaid Mastercard that expired a month ago, and I've been calling customer service relentlessly to renew the card since the Cardholder Agreement states that the funds will not expire. However they keep charging the card while I cannot get a hold of anyone. It's absolutely ridiculous! They put me on hold forever just to hang up. Why is there not an option to renew the card in the website? Why is it so unnecessarily complicated?
Desired outcome: I would like a replacement card and better customer service
Absolutely useless service
Received 2500.00 in mastercards from delta for giving up my flught it has been over one month and 400.00 in roaming fees to Try to access these cards. The customer service is pointless, I spoke to a Robert, Frank and Walter ( if their names are real ) and they tell me 24hrs, 12 hrs, 48 hrs and just keep delaying the process.

I have now left a complaint with Delta and seeking compensation for the 2500.00 promised and expenses trying to activate these cards while abroad.
Desired outcome: 2500.00 us expenses to be processed on my personal credit cards and not use this site any further
Delta Prepaid Visa card
Seems like a scam. I have tried numerous times to use the cards to purchase Apple products and order something on Amazon only for the orders to be eventually cancelled. The customer service number is useless because there is no way to speak to an actual person. After wasting time in the automated menu I finally gave up and just went to the "Lost/Stolen" number only to be told, "I dont know why the transactions were cancelled." We do see that you've used the cards at all. The frustrating thing is these were given to us by Delta because of them bumping us from a flight. The hotel they put us up in was horrible and the food was worse. Only silver lining was the $1,200 we would have when we got home to spend and that is a nightmare as well. There has to be someone willing to start a class-action lawsuit and name every company that uses these bogus prepaid cards.
Desired outcome: Give me the money Delta promised. $1,200.
Card hard to spend. Fee taken out each month for unused card
Threw away first two I got. I have two from last year (expired) that has fee taken out each month. I'm guessing til all used up. Cannot access a human to talk to. Amazon won't take it. Bank won't cash it. Have 2 more. . Pretty useless to me. I have 2 that have expired unused and 2 that are still valid. Help! These are for me and my husband. We are old and these make me feel so stupid.
Desired outcome: Please give me the amount left on unused cards and help me to spend the other 2 that are valid. I am supposed to make a health appointment-and these are what they give as a reward. Right now I don't want another prepaid card
Credit card service
I recieved my Epipen settlement virtual Mastercard which is managed by PrePaidCenter. I registered my card set up an account and tried using a 2 major vendors, both declined the transaction. I called to discuss with customer service and its basically impossible. I went to login after and the site did not take my credentials. Reset the password several times, finally gained access and my card was not in my profile. Tried to add the card info multiple times, only to get errors. There is no tech support at all. The card is useless as far as I know. Is there a list of vrndors possibly? Cannot find one.
Desired outcome: Have a card and account that works.
Blocked
While reviewing my account and moving a card to a wallet where I could use it. My remaining access was blocked. Effectively locking up $500 worth of MasterCards. Of course you know we will have low resolution within 48 business hours. That means like 4 days. I don't have high hopes. The likely outcome is that there are several law firms that are willing to sue them for any amount because they're going to get their own pay by making them and they're going to get you your money. Because we have to sue corporations these days to get what's owed to us. This is not something new they've been going through this for 3 years according to everything I've read which means that they just have crummy programmers. So I'm willing to give them 72 hours to get my money freed up for me and after that I'm willing to let a lawyer do it for me instead for free. I figure if I'm going to lose the money I might as well cause them a headache.
Desired outcome: Resolution within 72 hours. Alternatively sending out physical cards to my home.
You have been blocked. why?
I received the message "you have been blocked" and have been trying to use my cards for the last few days. Customer Service stated the issue would be rectified within 48 hours and I am still locked out of my account. This is becoming very frustrating and I need access to my cards. Horrible company and someone needs to report this to a government agency to get results.
This review was chosen algorithmically as the most valued customer feedback.
On July 12th in the morning I lost access to my account. Impossible to login, only getting this message: You have been blocked. Why? Something about the behaviour of the browser has caught our attention. There are various possible explanations for this: You are browsing and clicking at a speed much faster than expected of a human being. Something i...
Read full review of MyPrepaidCenter.com and 1 comment
Frequently asked questions (FAQ) about MyPrepaidCenter.com products and services
Collect Your Trust Badge
Be recognized for outstanding customer service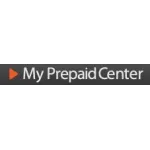 MyPrepaidCenter.com

contacts
MyPrepaidCenter.com representative

Delete this Account
We are here to help
19 years' experience in successful complaint resolution
Each complaint is handled individually by highly qualified experts
Honest and unbiased reviews
Last but not least, all our services are absolutely free