Les Schwab Tire Center complaints
179
Les Schwab Tire Center
-
Les Schwab
By far the worst customer service I have experienced. Brought my Shelby in for a wheel balance and the mechanic used an impact and destroyed the newly refurbished wheels lug holes... I have filed several complaints and provided several pictures of the damage only to receive a letter telling me that there was no evidence that they are responsible for the damages...I have called corporate and filed countless claims and heave yet to receive a response. I have been a long time LS customer. I will never bring any of my vehicles to them again...
Desired outcome: Pay for the damages
Les Schwab Tire Center
-
Damages
I went into Les Schwab's tires to have four brand new tires put on my vehicle on May 24th at approximately 2:00 p.m. my car went into the shop and I sat there for hours but when I got my vehicle back I had noticed on the back driver side door that there was a big old dent and scratched on the lower part of the door and it wasn't there before when I had showed up there that afternoon I asked the dude who worked on my car what had happened to my vehicle he said he didn't know that he didn't drive the vehicle into the shop he just worked on it and I said something to the counter lady about it and then I called customer service about it because I know for a fact that it was not there before I went to Les Schwab cuz I'd wash my vehicle before I went there I didn't take my car there to get it beat up I took it there to put tires on it not to have a big old dent in a scratch put on the side of it
Desired outcome: Fix the scratch
Les Schwab Tire Center
-
Service Work
I will file a complaint every day until someone responds.

claim number 101-257...

This damage to my wheels is 100% LS fault... No one else has touched the car.

I have 800.00 in damage to fix the wheels and I should not have to pay for this.

I just spent 2500.00 to have the wheels reconditioned pained and clear coated a week before this damage happened...

[email protected]

408 309-7050
Desired outcome: to pay for the wheels to be repaired
Les Schwab Tire Center
-
Claim No. 101-257
I have a rare Shelby GT500 i brought in for wheel balance after having all 4 wheels reconditioned. The car a slight vibration at 55mph, I brought it into my local Les Schwab to rebalance the wheels. Upon completion the vibrations was still present. In frustration I parked the car in my garage... A couple weeks later I noticed that 2 wheels had damage around the wheel lugs.. Someone used an gun to install the wheels causing this damage... This is a show car and I know every little issue with this car... The damage was not there prior to brining it in to LS... I spent 2500..00 having these wheels reconditioned because they are not available anymore... NOBODY has touched this car including myself, especially the wheels.
Desired outcome: I have $ 784.00 dollars in damage to have the wheels fixed. According to Elliot Carver LS is not responsible for the damage... This determination is unacceptable. LS caused this damage...
This is my second attempt to file a complaint with no response...

My very rare Shelby GT500 40th Anniversary wheels were damaged after having the wheels balanced at my local LS service center. A claim was filed with Risk services and I was told that there was no evidence that there was any neglect on the part of LS. I have pictures to prove there is... These wheels were just completely reconditioned and cost me 2500.00. I brought the car in to have the wheels balanced due to a vibration issue. The picture shows how I got the car back. I have tried to work with Elliot Carver to resolve but he will not return my phone calls. I will file a new claim everyday until this is resolved. If LS cannot stand behind your services than you shouldn't be working on anyone's vehicles... I have 6 cars that I have faithfully brought to LS for all tire purchases over the past 6 years... I will gladly take my business elsewhere if this is not resolved...
Les Schwab Tire Center
-
Tire rotation and nail in my tire
Unable to give a time frame to rotate tires insisted I have an appointment.

2nd occurrence, nail in my tire. Unable to give me a time frame again would have to wait for all other appointment customers. Customer for over twenty years. Prior to 2022 I was able to bring my car in for these issues and an employee was designated to handle these issues. In and out within an hour.

Will not be returning to Les Schwab for servicing or new tires.
Les Schwab Tire Center
-
rebate
I have been on line several times to subment the information. The system will not go through . It keeps giving the message that I have the incorrect rebate number.

My Name is Gary Proctor

3331 Trenton ave .

Bremerton, WA 98310

360 434 6557

Invoice # 40800484658 the store # 408

I called to ask what I could be doing wrong. No one has called back. Please help me with this . Should be getting $ 75.00

Thankyou
Les Schwab Tire Center
-
Brakes
I had a problem with my front brakes. I set an online appointment at My Local Les Scwab tire dealer for 8am. I arrived at 7:55 am. Around 11am I was told the parts they received were wrong, I do not understand why it took 3 hours to determine that. I waited patiently until an hour layer I was told the second part received was also wrong. I cannot begin to understand why I had to wait 5 hours

Your manager is getting paid by the hour, I am losing 5 hours of my work time,

simply no respect.
Desired outcome: Any respectable company would offer a discount, like 10% just as a symbolic gesture.
This review was chosen algorithmically as the most valued customer feedback.
On 4/1/22 I went into les schwab (after refusing to ever step foot in another les schwab 3 years ago) because my last experience with this particular les schwab in early December with Keith Brandon was absolutely amazing, I decided to give this Les Schwab another try. Shortly after arriving I asked if Keith was available, to which a bald "manager" told me...
Read full review of Les Schwab Tire Center
Les Schwab Tire Center
-
Did not install tire properly & refuse to fix that
Very Poor Customer service . Specially manager behavior very rude . They change my Toyota tundra truck Tire but did not check properly. it was touching border and make loud noise every time i turn left side . Next day I went to store and talk to manager but he did not solve the problem . He said i have to wait 1.5 hours & I have to pay extra for fix that . Instead of saying apologize for inconvenience he yelling with me & refuse to solve the problem later

Address: 653 E 12300 S, Draper, UT 84020
This review was chosen algorithmically as the most valued customer feedback.
On January 10,2022 I took my 2018 Chrysler 300S to the les schawb located at 5410 N Road 68, Pasco, WA 99301. The mechanics accepted my vehicle and said that they will be able to fix the issues. The mechanics then notified me on how they came to other additional work that will be needed to get done to my vehicle. I had no other alternatives, so I allowed...
Read full review of Les Schwab Tire Center
This review was chosen algorithmically as the most valued customer feedback.
I dropped off my car today at Les Schwab tire center on Canyon Road, Beaverton, Oregon. My car had 47 miles to go before it was empty. The staff were standing in a circle and did not greet me, nor were they friendly. I checked in my car and asked for a call when it was done. I called later and was told it was ready. I got dropped off to pick up my car and...
Read full review of Les Schwab Tire Center
Les Schwab Tire Center
-
replaced wheel and wheel cover
Wednesday Febuary 23, 9:00 AM

I had to replace a wheel and cover that hit a curb. I bought a refurbished wheel and new wheel covers. Since there was only $20 difference between one and four, I bought four to have replacements in case she lost another.

I have been to the Les Schwab in Springfield, OR. without any complaints but this time the Les Schwab on west 11th in Eugene, OR. was closer.

The worker replaced the damaged wheel, stem and sensor and put on the new wheel cover but took off the three good wheel covers, replaced them with the new ones.

When I went back to ask about the three covers that were on the car to begin with, the manager tried to put the blame on me for not telling the worker to replace only one. Well, I didn't tell him to replace all either. To me, the right thing to do would have been to ask. Then to add insult to injury the manager offered to give me $20. I had the receipt from buying the covers and they cost $69.85.

Is it store policy to replace working parts without the customer requesting that action? Also, is it a regular practice to throw perfectly good parts in the trash?
Desired outcome: I want three wheel covers to replace the ones thrown away.
This review was chosen algorithmically as the most valued customer feedback.
Bought a new truck in March 2020 with a brand new battery. Battery died so I tried to exchange it locally in February 2022. Associate Aaron would not honor the warranty and charged me full price for a new one because I was not the original purchaser. Returned battery next day and collected the core. Manager David did not offer either of two easy fixes I...
Read full review of Les Schwab Tire Center
Les Schwab Tire Center
-
Line up
I told the person that took my keys if there are worn parts don't line it up.if the parts are worn let me know. I will replace them before you line it up. I took it back because because if you held the steering wheel straight the truck would drift left. This is a very minor adjustment. The man that drove it and said it was fine came at me with a very aggressive attitude. Told me that the upper control arms had bad bushings. I told him that i let them know that i didn't want a line up if i needed new parts! I would like a refund. I took it back and was treated badly. I've been doing business with you're company for years. This is the first time i have ever had a problem and this is a big deal. I wish I would have recorded the interaction.
Desired outcome: I would like a refund. Adjusting my steering wheel to the center is a small adjustment. He told me that he drove and it's fine. Then started telling me that I needed parts with a very bad attitude.
This review was chosen algorithmically as the most valued customer feedback.
I had a complete front brake job done in 21 by same store store that I took my truck in on 1/8/22 to get my Schwab tires rotated.I was told that they stripped a stud on the front left hub while doing this service.I have a 1997 dodge ram 2500 4-wheel drive.I had to make another appointment to get stud replaced.After pulling front wheel apart to replace stud...
Read full review of Les Schwab Tire Center
Les Schwab Tire Center
-
Tires
I ordered a tire from our store here in grass valley, ca the day after Thanksgiving. They told me where it was coming from and how long it would take. In the mean time they out my spare tire on and it blew. I still have no tire, called and they said it was coming from somewhere else. Not to mention the tire they took off to put the spare on, was thrown in my trunk. I had opened my trunk and my laundry soap was all over the place as well as my bottles of water that were in there and the trunk 2as full of water. I had to go get it cleaned out and all they said was sorry there's nothing they can do. On Monday I'll be going to a different tire shop and getting the tires I need since Les Schwab can't do their job!
Les Schwab Tire Center
-
My strut stud being broken off my car when I took it in in to get new struts and that won't fix it
I got my car into Les Schwab Reno NV. They broke the stud for my strut off and drilled a hole where the stud was and ran a bigger bolt through the hole. Now my car makes a big thud every little bump I hit I have taken it back four times and they're acting like they don't know what's wrong with it... They tell me they can't hear the clunk I took it to a different store they can't seem to figure out what is wrong with it even though it is obvious that they drilled out the stud my hands are tied please I want to figure out how I can get this fixed
Desired outcome: Fix my car and refund me my money
Les Schwab Tire Center
-
Tire repair
Tire repair. I waited 5 hours to get a tire repair that the valve steam came loose and went flat. I have no spare tire on my car so I was stuck. I'm very dissatisfied with the amount of time I waited and wasted trying to get the tire fixed. This is not the way Les Schwab should be doing business. I believe that they didn't care weather I had the time or not. I've bought a lot of tires and products from this company. I'm now thinking that I will go elsewhere for my tires and work that needs to be done. I will be letting all my friends and my company know not to do business with your company anymore!
I'm totally disappointed in the way I was treated!
Desired outcome: Need to not have anyone wait more than at the most two hours for your products tire repairs. My time is very important as i'm an accountant. I'll be letting all my customers know about this treatment
Les Schwab Tire Center
-
Payment services
I was just informed by my local les Schwab that if I pay online, which I have been advised to do by my
Financial planner, that I can and most likely will be charged a fee for being late because there is a disconnect between the banks and les Schwab billing. I find this infuriating, if I ask my bank to pay les Schwab with sufficient time for the money to get there and it still does not and I get charged a fee and my credit is dinged for a late payment, How is that my Problem! I did my part! I made the payment with plenty of time yet les Schwab dings me anyway and I find out that this is the rule not an
Exception. Seems like there's a class action law suit in there somewhere!
Desired outcome: Les Schwab deals with the banks instead of forcing fees on honest people.
Les Schwab Tire Center
-
My battery warranty
On January 22nd 2019 my 2001 Honda Civic needed a battery okay. We went to Les Schwab and purchased a 51 HXD-XHD battery for the amount of $140.99. Which came with a 72 months extended warranty which would end on January 22nd 2025. At the time I needed the battery I did not have enough money so my friend paid for it on that day and I paid her back the following week. Last week I took my car to Napa Auto Parts as my car was not running right they did some inspection and some checks and concluded that it was the battery that was bad. I purchase another battery for $159.99 from Napa Auto Parts as there was no Les Schwab near me. Today I took my warranty papers along with my receipt and the bad battery to get my prorated cash refund for the months that were still left on my warranty. Which is 40 months! They would not honor my warranty even though I had my receipt my warranty papers and my vehicle with me. Because my friend's name was on the receipt. I don't feel that this is Fair due to the reason of they're not giving a warranty to the person that pays for the battery they're supposed to be giving a warranty on the battery that was purchased from them! And by the way the battery only lasted 33 months out of the 72 months it was supposed to be warrantied. Does it make sense that they cannot give a refund to the person who has all the proper paperwork which is the receipt and the warranty papers, the defaulting battery and the vehicle that is listed on the receipt. but they can sell a battery to a person that does not own the car and present them with a warranty that they know would not be valid! Not too cool. They should have explained to us when we were purchasing the battery that the warranty would only be good to the person who paid for it and whose name is on the receipt.
Desired outcome: I would like to be compensated for the faulty battery that you sold me. What's up everybody
We are here to help
16 years' experience in successful complaint resolution
Each complaint is handled individually by highly qualified experts
Honest and unbiased reviews
Last but not least, all our services are absolutely free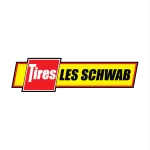 Les Schwab Tire Center contacts