Mavis Discount Tire complaints
422
This review was chosen algorithmically as the most valued customer feedback.
I had a tire replaced on the rear driver side of my Kia, the kids and I were on our way to an outing and decided to take the interstate, got up to 70mph, not two miles of me being on the interstate all of a sudden my car started to shake violently, and make some thumping noise. I pulled over to see that a Lug Stem and Nut were gone it had broke off, then...
Read full review
This review was chosen algorithmically as the most valued customer feedback.
On 9/1/21 my car was serviced at a mavis in McDongh, Ga where I evacuated from New Orleans during hurricane Ida rotor, brake pads were supposedly changed. Well on 5/7/22 heard screeching noise from wheel so car was brought to Mavis in Gonzales, La where I was notified not only was the rotor back but also need calibers now cause they were bad first I wa...
Read full review
Mavis Discount Tire
-
Mavis All Season HT-S 255 65 18
I purchased 4 Mavis All Season HT-S (Hankook) - 60k mile tires, balance package, warranty, wheel alignment, oil change on 12/08/2020 from your Denham Springs LA branch, I have returned each time for tire rotation and an oil change at two of your locations, Denham Springs LA on Range Ave and the Baton Rouge branch on Highland Rd.

Now 1year and 5 months have passed and only 34k miles on these tires I see thread showing on my front passenger side and wear on the others, I spotted this by chance after my granddaughter dropped a ball and it rolled under my car. I need someone to address this issue and I can't seem to get your Denham Springs LA branch district manager Mr. Rob (sorry I don't have his last name) to assist in this matter the way he should.

He has stated it is because I haven't had a wheel alignment in over a year, the question I have is why has no one said "there seems to be a wearing problem with these tires and we may need to look back on the alignment we did". No one from Mavis has ever said there seems to be a wearing problem, which leaves me to believe that could be because they haven't rotated the tires as they have stated they have, otherwise this would have been noticed.

I am not the only one having an issue with these Hankook tires wearing at an unsatisfactory rate, there are plenty of complaints.

Mavis has the power to satisfy their customers and has chosen not too. As a person that has worked in retail and the tire business there is protocol with returns to the manufacturer and warranties.
Desired outcome: I prefer a refund of $1011.85, for inconvenience and uncaring Mavis has for their customer. I have an appointment with a tire company tomorrow May 16,22, that alone is leaving me unable to be at work and costing me more money.
This review was chosen algorithmically as the most valued customer feedback.
I was over my oil change mileage and was aware, I went to get my oil changed and when I got my car back my engine started making a very loud clicking noise and started losing power after 40 minutes of getting it back and the oil gauge was still popping up on the dash still. My car was not doing this prior to the oil change. I had called them explaining my...
Read full review
This review was chosen algorithmically as the most valued customer feedback.
In june of 2021, I bought 4 tires from mavis. Mavis' traction control by hankook on the advice of my mechanic in new jersey. In october, I got a flat and brought the car in. They said, to my face, "we replaced the tire". In march, I brought the car in for a check up because I was traveling and one of your men (they are never the same anytime I come back...
Read full review
Mavis Discount Tire
-
Customer service
I came to Mavis to purchase a tire I ended up getting two I also ended up not being able to go to work because my car was ready and the cashier name t e s e can I check to see if my keys were brought in and nor did he know if they had brought the key in or the car was ready there was no apology all I got was an excuse about other things that the cashier had to do to add insult to injury I doubt the 800 number at the top of my receipt that says call this number if you are not 100% satisfied and the representative placed me on hold and then forwarded me to a voicemail I guess this company doesn't have rules and don't care who they leave in a customer service position I will never return and I will tell anybody that I know not to come to Mavis
Desired outcome: I would like for a supervisor only so call me at 9:04 303 7429 or email [email protected] Lawrence andrews
Mavis Discount Tire
-
alignment & tire mounting to the rim
I came to the store to have my alignment done and brand new tires put on and all but one of my tires has strange ware on the tred in the rear witch is the result of over inflation witch the store did and or the alignment was done incorrectly I came into the store to have it fixed and they all acted as if it wasn't a problem at all insisting that there is no way they could have botched a job as a customer i feel very disrespected to have spent money there to be treated like this and demand its taken care of immediately!
Desired outcome: i would like my tire to be replaced and my alignment done properly by a actual trained professional!!!!!!!
Mavis Discount Tire
-
4/22/2022
I went there to get alignment done on my car, 10 minutes after they had my car, they inform me that my car was very unsafe and dangers to drive cause my struts are very bad and they didn't to be replace and they can't do my alignment until I buy the struts and buy 4 new tires and then they can replace it, I wasn't not happy with that so I call my kia auto and they said bring it here and they found nothing wrong with them but they did found one thing wrong was my brake pads are bad and I needed rotors that they didn't tell me. So i'm reported this to better business bureau cause I feel like they took advantage of me being a woman and using a scare tactic on me. It was the washington nj on 31 n! I will never go back ever
Mavis Discount Tire
-
Having brand new still in the box put on car
I just bought 4 new rims in a box to mavis on victory dr. In savannah ga store ...never was told sbout it i went to look at them on car an the 2 passenger rims were damaged we told the manager he took pics an said his rim man would be calling to have them fixed i called him bk cause no call he said he should be calling rite now but never did i called corporate was told someone would call me bk in 24 hrs no call back this happened sat april 16th 2020
Desired outcome: Nothing at all
Mavis Discount Tire
-
Bullied into taking extra services
I took my car for it's routine inspection at my local car dealer as I do each year. This year, they said I needed to get new tires. They quoted $595 for 4 tires. I thought I could find them elsewhere for a cheaper price, so I declined and, instead, started looking online for better prices. I came across the Mavis Discount Tire website, and saw that they had a store in Lebanon, PA. I found Goodyear Assurance All Season tires that were cheaper than I was quoted at my local dealer ($495.96 for all 4 with a $40 rebate). I made an appointment for 1:00PM the next day, 4/14/22.

When I got there at 12:55PM, I was told it would be just a few minutes, and that since I was putting 4 new tires on my car, I would also need to have the alignment checked. They said it wasn't safe to drive away without checking it. Not knowing a whole lot about cars, I said ok, and had them do it, not knowing it was another $99. I sat in the waiting area, thinking it was dragging on for a long time. Each time I looked out the window, I saw my car on the lift, so I assumed that this it how long it takes to put on 4 tires.

An hour and a half later (2:30PM), one of the workers comes into the waiting area and states that my rear brakes needed to be replaced. They said that a car needs to have a score of 2 in order to pass inspection, and that they shouldn't let me leave the store without replacing them. I had just had the car inspected the day before, and nothing was said about bad brakes, or needing anything replaced. I told the worker this, and told them that they should not replace the brakes. They became combative and said I was going to be a danger on the road because the inner pads were almost gone. I again reminded them that I had just had an inspection, to which they replied, "Well, maybe they just checked the outer pads. The inner ones are almost completely gone!" I again said no to replacing the brakes, and the worker huffed back into the shop. I called my local car dealer right away, and explained the situation to them. They assured me that they didn't see anything like that, and asked me to bring the car back in to double check and make sure they didn't miss anything. Within 5 minutes, I was scheduled to go back in to the dealer the next morning.

When the car was finally finished over 2 hours later (3:04PM), the receipt they gave me listed "Customer States Check Brakes" and "Customer States Check Shocks." I did not ask for either of these things, since the car was inspected the day before. The item after that listed "Recommend Rear Brakes - LR Inner Pad Almost Gone - $485+tax - Customer Declined Repairs." When all was said and done, the quoted price I had gotten on the website when I made the appointment went from $535.96 to $727.57. At that point, I just wanted to get out of there. I had an appointment that I was close to being late for, and I'd had enough of people trying to bully into services I didn't need.

The next day, I took the car back to the local dealer and they checked everything out. They had me walk into the garage with them while the car was on the lift and showed me everything Mavis said was wrong. Everything was fine, and I was told that my brakes should last me until at least next year, if not longer. They also said that there was absolutely no reason for me to get an alignment just because I got new tires, and that I should not have even been presented that option when getting new tires. They said it's not something that is a standard for tire replacement, and it was obvious they were just fishing for more sales. It's bad enough that I spent extra money on an alignment that I didn't need, but if I had said yes to replacing the brakes unnecessarily, my trip to Mavis would have been well over $1000. Never again will I shop at Mavis Discount Tire. They have lost a customer for life.
Desired outcome: I would like an apology for the bullying techniques used while I was at Mavis. A refund for the alignment would be nice, but I seriously doubt that's going to happen.
This review was chosen algorithmically as the most valued customer feedback.
I had a slow leak in one of my tires so I went in to get it checked. I was told that they could not repair it so I purchased 2 new tires. As I drove off the TPMS light came on in the car. I turned around and told Scott the guy behind the counter the problem. Scott asked me.to pull into the bay and he proceeded to check the tire pressure on each tire. That...
Read full review
This review was chosen algorithmically as the most valued customer feedback.
There is no possible way these guys are averaging 5 stars. They have to be picking and choosing what posts go up.. Got there and in 20 minutes they had my vehicle in the garage.. 3 hours later they had finally completed putting 4 tires on! Thats it, 4 tires. 3 hours! In observing them after about 2 hours I found out why it took so long.. they were busy...
Read full review
This review was chosen algorithmically as the most valued customer feedback.
I've done much business with the Mavis Store on Rte 6 Carmel, NY. Yesterday's (March 31, 2022) transaction really missed the mark. Please see below YELP Review - posted yesterday. ============== YELP REVIEW ================== Two front tires, part of a 4-tire purchase at Mavis (Carmel, NY), began to show premature wear following a recent repair and...
Read full review
Mavis Discount Tire
-
Tire quote on phone from a Ohio call center
I am told by two different people repping for Mavi tires $770.00 for tires out the door I asked for everything needed and told again $770.00. When I get to the local Mavis shop and check in I am told the price will be $890.00 +\- . Now I find out I spoke to a call center in Ohio, WTF is going on here, the three employees here stated (we have to deal with this corporate crap daily). I have never dealt with this crap when buying tires, after 11 vehicles and numerous sets of tires this a new way to get screwed.
Desired outcome: If you are quoting prices on the phone are person should be gatting that price at the shop or the call center better be explaining the price completely and txt or email that quote exactly as told.
This review was chosen algorithmically as the most valued customer feedback.
So this would be the second time Mavis glen cove first time 2015 Jetta paid fir oil change car was smelling and noise drive a day or so. Come to find out the tech never put cap back on and oil was splashing all over engine. I called the day after the change and complain of a smell and asked if they could check they refused. Only found out when I pull over...
Read full review
This review was chosen algorithmically as the most valued customer feedback.
On 3/17 I dropped my 2014 Q60 off @ the East York Pa location for 2 rear tires, and alignment and an inspection. Contacted the garage on the 18th and was told the tires wore down unevenly due to my shocks being bad. Told them to please order the shocks and replace them as well. Parts were pretty much unavailable everywhere and they had to have 2 KYB shock...
Read full review
Mavis Discount Tire
-
ABS issue persists
I went to Mavis on Bloomfield Ave. Bloomfield, New Jersey. My ABS light was on. I was told what repairs were needed, I paid for all the recommended repairs. The ABS light would intermittingly come on while I drove and then go off. Over this last week, the ABS light has remained on. I expressed my concerns to Sean, he suggested I return to the Bloomfield store. When I arrived at the store, I was told ABS repairs were not done at this location. Despite the fact that I was never told that when I initially took my car in for a consultation. Sean told me the mechanic who handles these repairs was off today. It makes me wonder If what I was told about the ABS repairs not being done there was actually true. Since my ABS issue has not been fixed. If this type of repair was not done there, it would have been helpful to know this. I paid lots of money for repairs that did not address the reason I took the car in. This is not fair and I would like to request a full refund. I have missed time from work. I jwant my vehicle repaired. I feel I been tricked into paying for repairs, that I did not request and the needed repair was ignored. I would appreciate if someone in upper mangement would assist me in getting this issued resolve.
Desired outcome: I'm requesting a full refund.
Mavis Discount Tire
-
Money didn't ask if I wanted any extra service
I had to get my tires changed, I also asked for an oil change, I was quoted 270$. It was 110$ a piece, so 220 and starting at 50, for an oil change. ok so I understand I got the 70$ oil change because of my type care. So the price should have been quoted at 290. Plus tax. My total was over 400$ and I read the invoice and I had service that I didn't ask for, like 14.50 here, 4.50 there, extra labor and it took several hours to change my tires and oil. I didn't even get a sticker for my window, not a big deal, but, it makes me think they didn't even do my oil change, my car sounds like it's running worse than it was before, I even got an oil change. I have not even had it a year yet, I had to replace the tires 3 x now, and 1 of the times was with Mavis. I'm kinda pissed I paid for this and didn't say anything about it, but I was just ready to leave. I didn't expect to have to pay that much then when I saw the invoice, it made more sense.
Mavis Discount Tire
-
Buying one tire
I went to the Mavis Tire center on March18 2022 to get one tire for my wifes car. Was told that they did not have it in stock but he would order it and it would be there on saturday and to come in at 12.00 . Brought the car in and was told that the tire was here but he was busy and I had to come back in 2 hours. Well came back around 2.30 and was told it wasn't done and that I was next, so I told him that I could not wait and needed the car back. Well I took my car back and told him that I was going to go some where else, at 5.15pm he called me and told me that my car was done to come pick the car up. How does that work since I already had my car and had my tire replaced at the Good Year tire center up the road that only took a half hour. I find that your manager is totally not able to handle a single request just to do one tire. I will be not be back to your store for this reason.
Mavis Discount Tire
-
Consumer Fraud; incompetent workers; refusal to provide a refund for unnecessary work and resolve the issue created by the company.
I took my 2017 Toyota Camry (that had 49,500 miles) to an auto repair shop - Mavis Tires and Brakes in Niles, IL - to check because of the one-time noise I heard while making a turn. The car was in great condition, no accidents. This repair shop did not properly diagnose the problem and in turn replaced original Toyota parts (control arms and struts) that did not need replacing! The technician and manager pointed to the parts (took me back to the work area) and said those need replacement. On Dec. 17, 2021 I paid $1,558.83 and got in the car. When I started driving, I immediately heard the constant new noise that was not there before, like I'm riding in a horse wagon on the bumpy field. This noise has been there ever since, feels like my car is 100 yrs old and will fall apart any moment. I immediately returned to the shop after the 1st repair, the manager Leo said to drive for a few wks and come back if the noise persists. I came back on Sat. 1/15/22, he said the parts they installed "were simply defective", come back on 1/17/22, will replace them. I returned on 1/17/22 , picked up the car next day, nothing changed, they simply lied! I requested original Toyota parts to be put back - did not happen. I talked to regional manager Jay who told me to go another Mavis location and assured that everything will be fixed. I went to Mavis in Palatine 1/25/22. Again nothing changed! The car continues to shake and make noise due to the wrong struts that were installed. I have spent countless hours, money for gas, drove many miles back and forth, needing a 2nd car since I had to leave my car for the day. Conclusion from another auto expert BeeZee Auto: The struts that they installed were cheaply made aftermarket parts, not even compatible with the year, make and model of the vehicle. That is the reason for the constant noise that appeared after initial work at Mavis. Dates of service: 12/17/21 - paid $1,558.83, followed by "replacement of defective" parts on 1/17/22, followed by a visit to another Mavis location on 1/25/22.

As I later found out, after visiting a Toyota Service Department, the parts that Mavis replaced were in great condition, not broken, not torn, completely intact in my Toyota. The only parts that needed replacement to begin with (due to normal wear) - stabilizer bar bushings - something that Mavis did not do.

I've talked to the Customer Relations Headquarters numerous times, have been once again sent on a "Wild Goose Chase" between that department and regional manager, only to be told again to come back to the shop and replace the parts.

For 3 months I've been dealing with rude management, incompetent technicians, have been wrongly charged an outrageous amount of money, have spent countless hours, had to drag my 80 year old mom to drive the 2nd car every time I had to take Toyota to the shop, including driving during bad snow storm, etc. Now I have to come up with additional $2,800 to replace the Toyota parts that Mavis workers removed.

I sincerely hope you can provide help in resolving this matter.
This is a follow up to the complaint filed on 3/15/22.

The evening of 3/15/22 I received a phone call from Mavis management at 8 pm CST. The next 40 minutes were the most absurd and aggravating! The 1st man that called me (didn't get his name) asked to explain the problem - I explained (despite the fact that everything was written in my complaint letter). He then connected with another man on a 3-way call. The 2nd man asked the same question - "What's going on?" Again, I explained. I was on the phone for until 8:40 pm, passed on like a relay stick from one person to the next, each subsequent person that joined the phone call asked me "What's going on?" I ended up talking to 5 or 6 people. The names I remember are Lionel, Alex, Jaimie, Ruby. At some point, on the person #3 or4, I have heard the following: "Shut up you old [censored]!" Never in my life have such obscenity been said in my presence! The charade continued, one of the callers started talking about an upgraded seat that was replaced in my car?! My complaint had NOTHING to do with a seat, the word "seat" was never mentioned by me anywhere. The problem was related to struts! I tried to respond and tell them I had no idea what they were talking about but people on the other end continued to make derogatory remarks and obscene comments. The last person I talked - Ruby - asked me if I'm playing cards?! I felt like I was surrounded by lunatics or people who just got really high on drugs. I have witnesses to everything that transpired during those 40 minutes on the phone; 2 mature adults heard every word that was said in those conversations, they will gladly confirm and testify if needed. I sincerely hope that this complaint is taken seriously by Mavis Management and resolved immediately, issuing the requested payment (specified in my initial complaint on 3/15/22).

I will be contacting both CEOs of Mavis - David and Stephen Sorbaro - regarding this nightmare, including details of sickening rudeness of their employees.
We are here to help
16 years' experience in successful complaint resolution
Each complaint is handled individually by highly qualified experts
Honest and unbiased reviews
Last but not least, all our services are absolutely free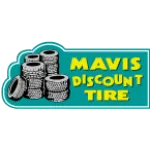 Mavis Discount Tire contacts