Goodwill Industries complaints
314
Goodwill Industries
-
Womens top
I would like to file a complaint on the Goodwill Store located 989 County Line rd, Indianapolis, IN (town of Greenwood). I shop here on occasion and I like to shop here. I am a senior citizen and usually shop on discount days. I was in the store on Tues May 3 and purchased a blouse. When, i went to purchase there was no tag, the cashier called a code 9 out over the phone. I waited and here comes a girl with a tag and tag gun to attach the tag, I was wondering how she knew what price but maybe all blouses were the same price.

I paid for the blouse after she attached the tag, I went home pulled the tag off and put the blouse on as i needed to be at a get together my family was having at the park. I went to the bathroom mirror to make sure it looked OK. Then I saw a stain which was not visible to the eye when quickly looking. I was upset and took it off, i could not believe they would sell items like this, then it hit me someone must have changed the blouse in the store and hung this blouse up on the rack. This is why it did not have a tag. I took, it back on the 5th ,Thurs to exchange. It wasn't about the money as it was no more than 4.00 dollars. When i took the blouse back, the cashier was speaking bumtly to me. She saw me approaching and before i got to her window, she said that is a return. I said yes. I was kind of taken back from the attitude, The last time, i went to the store the cashier was very nice. I explained to the cashier, i bought this blouse and need to return it. I pulled the blouse out and tag, I was going to explain what was going on and never got to as the cashier said, the tags need to be attached. I explained to her, I have the receipt and never had to have the tag to be attached in the past. However, she called another lady up to the counter. The lady said, we do not take clothes back with the tags off. I said, you have in the past. The girl/supervisor said no we do not as our policy the tags must be attached. I know in the past the store has taken clothes with unattached tags.

I just wanted to tell them what happened and exchange the blouse not money back , I did not get the chance as the supervisor told me to take my blouse and leave the store. She was mad as i said, I did not like the way the cashier was talking to me. She said, she did not say anything that was offensive. No, the way she said it. The Supervisor needs to be trained on how to treat customers.
Desired outcome: I would like an apology from both the cashier and supervisor. I believe the action was uncalled for as i did not get a chance to explain, I just wanted an exchange and handed my receipt over.
Goodwill Industries
-
Discrimination, unfair treatment, targeting black customers
On May 1, 2022, I visited your Goodwill located at 3840 Financial Center Way Buford Ga 30519, and while shopping was meet with race discrimination by cashier, Carol. Carol falsely accused me of removing showcase handbags which was not true, the handbags I had in my shopping chart were from the general handbag section of the store not behind any showcase. I did receive assistance from a male Goodwill employee with viewing showcase handbags. Carol witnessed this and still made an inappropriate comment out loud by stating, "those handbags in showcase must be left up front" directing her comment to me, I was the only customer with handbags in my shopping chart when Carol made her embarrassing comment, the male employee stated she did not take any showcase handbags. Carol offered no apology. I requested to speak with a manager, Donovan came up. i explained my concern and Donovan, did not take my complaint seriously. He offered no apology and only made excuses for Carol. Discrimination of any kind is unlawful. No one enjoys being targeted because of their race. Carol, the white cashier targeted me, a black female customer solely based on my skin color. The black male cashier who was assisting me in showcase, was following policy, Carol, just chimed in without any facts and made false accusations, this is unacceptable. I have been thrifting Goodwill since the early 2000's and never experienced anything like this. Goodwill needs to make certain that the people hired are not prejudice or racists.
Desired outcome: Suspend Carol for two weeks without pay and mandate she undergo 12 weeks of diversity training and placed on 90 days probation. Donovan needs to be demoted.
Goodwill Industries
-
Lack of consistency at goodwill outlet
I have been consistently purchasing plastic bins for 99 cents at the outlet in Clarksville In. Today I came up to the register with two different bins, one was a bin that had a lead the second one was a three drawer bin. I come in at this location at least once a week, the previous week I purchased a three drawer bin for 99 cents. This week the cashier tells me that they are weird about bins like this they are not 99 cents. She then proceeds to pull the bin behind the cash register and acts like I'm not going to purchase it. At this point was when I told her that I still wanted to purchase it. The lack of consistency on pricing is astonishing in the same store but also going from state to state the pricing difference is completely ridiculous as well. The State of Kentucky is more organized when it comes to their goodwill outlet and the price per pound is half the price. It's starting to look like it is worth the drive to go to Kentucky just for better customer service and better prices.
Desired outcome: For every plastic bin to be 99 cents if it is larger than a shoebox.
Goodwill Industries
-
Unprofessional manager
April is one of the managers at the Fort Walton Beach Fl location. She is rude, she up charges, and arbitrarily makes decisions on items on her own. I found 2 Disney, KID'S size XL tops. She decided that they were Woman's XL even though they fit me; I wear a women's size small. I was buying them for my daughter and her friend. They were clearly the measurements of a kids XL and were not hanging in the women's XL and were not marked on the hanger as a woman's XL. But she decided they were and wanted to charge me more. She only got confirmation from the lady she was training; who clearly wouldn't argue with her. It was unfair. She was yelling and involving other customers in our conversation. Everyone in line heard her remarks.
Desired outcome: I would like April reprimanded and retrained in customer service. She doesn't need to be in a manager position. Worse case, she would be fired.
This review was chosen algorithmically as the most valued customer feedback.
On our 3rd trip of April 2022 to the Store. Event took place 4/29/22 (10:30am to 11:30am) Instead of holding a moving out of state sale my husband and I decided to donate it to the Store. With the manager's permission, my husband and I were getting ready to back up our truck onto the loading dock #1, when TB's car suddenly cut us off by entered the...
Read full review
Goodwill Industries
-
Gift Card
I had purchased a $100.00 Goodwill gift card from my local Goodwill store in Green Valley, AZ for my granddaughter.

She lives in Eden Prairie, MN and goes to school in Fort Collins, CO. She went to use the Gift Card and the store told her that the card was only good in AZ.

This is not acceptable. Whenever, you get a gift card you should be able to use it at any Goodwill store no matter where it is located.
Desired outcome: Return the Gift Card for a refund since she does not live in AZ.
Goodwill Industries
-
Rude and unprofessional
I am a loyal customer and purchase a lot of items from the goodwill, daily. And one of the managers by the name of Cisco. At store number 188 is extremely rude and unprofessional. He is very disrespectful and mean to the customers. I honestly won't be going back to that store until he is fired. He makes derogatory racist remarks he makes me feel very very uncomfortable when I'm in the store so please press this issue in terminate somebody like that because you definitely don't need somebody working like that in a public environment he's an embarrassment to your company. Thank you for your time and I hope this is you can be resolved
Desired outcome: Employee termination
Goodwill Industries
-
Washington and Peoria area locations
To who it may concern, I've been a long time shopper at your Washington and Peoria Illinois stores and was interested in finding out information about your policies concerning the selling of any gaming consoles, games, and accessories before they even hit the shelves. I used to see these items all the time on the shelves so I thought it would take some time to find one my young son would like, but it wasn't impossible. I found out through a few employees, who wish to remain anonymous, at each of your store locations that they were selling these items to a single person before they go on the shelves, which were then put on the internet for sale. I have a limited budget so when I heard of this, I was wondering if this is Goodwill's policy and we're just out of luck or was there something that needs to be corrected.I visit all three stores twice a week and it's been three years without a single gaming item. Thank you for your time and any help if possible. Sincerely, Steve Beschorner. [email protected]
Desired outcome: A fair chance to purchase any gaming consoles or merchandise associated.
Goodwill Industries
-
DisHonoring our Senior Citizens by cancelling their discounts was a Bad Move.
You might as well change your name too. Here are some suggestion: Willprofit, Wokewill or maybe GoodbyeWill free donation centers. I was so sadden to hear that you discontinued all the discounted helps to our community. Bad Move Goodwill. The community build your nonprofit based on how you give back to the disabled and elderly...

I'm a teacher who made many purchases for my classroom and the students over the years from Goodwill because of the discount I could make the sacrifice and create a budget for the needs of my students. Now I can't do that anymore without my teachers discount.

Wow!

Sad Teacher
Desired outcome: Honor your Name again and be the Goodwill to our communities again, Your new policy is a dishonor to your purpose and services.
This review was chosen algorithmically as the most valued customer feedback.
The store manager of the Kewanee IL location has not been to work since Saturday, and she puts the supervisors into more control, but they also do not do anything unless they actually have to. Most of the time the store manager sits in her office complaining to the workers and the supervisors pass down their duties to the lower employees while sitting in...
Read full review
Goodwill Industries
-
Non-working laptop received
Goodwill of the Heartland shipped the HP laptop which the listing said was "working" but I was unable to get it to work properly. I want to return the laptop for a refund but they claim in the listing "all items are assumed to be "as is" unless otherwise stated" yet they stated that it was a working machine. In my mind, the laptop can hardly be "as is" and "Working" at the same time. My mistake in dealing with this particular Goodwill and now they will not respond over the weeks and will not refund my $305.10. I am now stuck with this defective laptop and have no recourse but to complain, that's all. No supervisor contacted me. No one did. I have more particulars if needed.

This item's auuction ended on 3/23/2022 AT 10:41 AM PT; Goodwill of the Heartland is the seller. Listing "Working HP 14-CF1062STLaptop Computer - 1.6 Ghz/128Gb SSD/8Gb RAM." Item ID is: 140761225.

I have the transaction IDand the invoice ID if needed.
Desired outcome: I want to return this laptop for a full refund and need a prepaid return label to do so.
This review was chosen algorithmically as the most valued customer feedback.
I am a very good donator and customer of yours. I always donate my unused and slightly used items to the back of your metro center goodwill. Tonight at 8:30PM, my boyfriend and I were strolling thru your store. I needed to use your restroom and asked the manager Rachel with long black hair to please unlock it.. Rachel the manager stated that she...
Read full review
This review was chosen algorithmically as the most valued customer feedback.
Today, April 11, 2022, around 3:30 p.m., I entered the Bowie Goodwill and headed directly to the counter where sun glasses and purses are kept as I ALWAYS do. I looked around for assistance while waiting for someone to arrive to help me. After several minutes, an attendant. There was another person with her who wanted to see a large yellow tote bag. I...
Read full review
This review was chosen algorithmically as the most valued customer feedback.
Was basically called a lier from a cashier at the store on Hwy 2 in Lincoln Nebraska. About a price on a lamp shade. There was not a price on the shade but other similar shades had a price of $1.99 and the cashier did not even go look and see and I asked and told him there were others like the small lamp shades were $1.99 and he said nope all shades were...
Read full review
This review was chosen algorithmically as the most valued customer feedback.
I went to the Goodwill store in Centerville (Dayton) Ohio to donate some kitchen items (cake pan, vegetable steamer, Jack LaLane Juicer, 2 heavy glass salad bowls, a couple of pitchers and a bundt cake pan) The lady looked in the trunk and said the items weren't sellable in a rude way. It was raining and I thought she just didn't want to take them. I drove...
Read full review
This review was chosen algorithmically as the most valued customer feedback.
I went into the goodwill and bought some clothes I asked if I could return these if they didn't fit the lady said yes if it's within the 3 day period I came back next day (today) and was denied a return was told I could take a gift card for store credit. I don't want that I was told something different. They finally gave me the number to corporate but it...
Read full review
This review was chosen algorithmically as the most valued customer feedback.
On March 23, 2022, Henderson, Ky. Goodwill store. About 510pm The Line to checkout was curled around 2 counters. Only 1 clerk working. I Went to employee area and requested cashier have help before getting in line. Others soon got behind me in line. A Clerk named Kelsey came up but did not open another register. She loudly told the clerk at the 1 open...
Read full review
This review was chosen algorithmically as the most valued customer feedback.
I went to the Port Townsend store on Monday, 3/21/22 and purchased a sweatshirt for $9.99. I asked them if I could return it if I found it didn't fit and was told that if the tags were still on it, they would take it back (up to 2 weeks). Today, 3/23 I went back to return it because it was too small and was told by "Diane" that I couldn't return it -...
Read full review
Goodwill Industries
-
Overcharged big time
I am in the United States but the menu would not accept it.

So I went to my local Hyannis MA goodwill as I always do I. have been

Charged the wrong prices before but today It was unacceptable.The manager is rude.They cannot read theyre own shoe codes. I was charged 21.00 for a pair of sneakers that were marked 9.00.

I got none of the shoes I bought on sale and the color was red, the color code on the shoes

I was overcharged approx.25 to 30.00

And its not fair.

The manager started to agree then when the cashier chimed in she changed her mind and was nasty.

Something needs to be done.

I am a hard working person who cannot afford to just give away money.I round off my order EVERY time .

I have pictures of all the codes on the shoes. I feel someone should make this right.Evebn if THEY make a mistake , I am out all that money.NOT FAIR.
Desired outcome: I want a credit for what I was overcharged.As you see in the pictures .All the shoes shown are "R". Red .The hillfiger shoes I was charged 21.00 for.I was given no sales at all
Goodwill Industries
-
Employee who receives donated items at the store on Shallowford Rd, Marietta, Ga
On Tuesday, March 15, 2022, I was dropping off items to the Goodwill store on Shallowford Road in Marietta, Ga. The items I was donating were some very expensive glassware items, etc. I had even gone to the trouble of putting them through a cycle in the dishwasher. When I arrived at the Goodwill store I was dismayed to find this particular employee at work in the donation area. I do not have his name however, English is his second language, he is older, perhaps, 60's. The man is rude, demanding the that I place items where he is pointing a yelling. I have also observed this man breaking items with his carelessness. The man brought the large canvas item that everything is piled into and I demanded a cart in order to avoid breaking the dishes, and other breakables.

I normally go out of my way to avoid donating at this store. I oftentimes donate to another organization or another Goodwill store. This is one of many times the rude employee has acted in this manner
Desired outcome: This man would probably better serve Goodwill in a position where he does not interact with the public. It would also be in Goodwill's best interest for him to learn some manners.
We are here to help
16 years' experience in successful complaint resolution
Each complaint is handled individually by highly qualified experts
Honest and unbiased reviews
Last but not least, all our services are absolutely free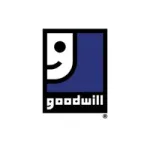 Goodwill Industries contacts