Fred Meyer complaints
115
This review was chosen algorithmically as the most valued customer feedback.
I came at about 4:30 PM. 5/23/22 to wire some money. I waited in line for a while. My credit card is good, but it wouldn't accept it for money transfer. The transfer was to $200 plus $8.50. I had $5 less cash so I wanted to change the amount. She told me I had to go back to the end of the line. I wanted to speak to a manager, and she refused to get one. I...
Read full review
This review was chosen algorithmically as the most valued customer feedback.
May 13, Friday, 2022, my husband and I shopped at the Ballard store mostly for produce. We live waterfront Seattle and exclusively shop at that store for decades. My complaints are very plain and simple. 1) From the beginning of 2022, the grocery and produce prices have gradually become unaffordable. That, I do realise is not exclusively FM fault. But I did...
Read full review
This review was chosen algorithmically as the most valued customer feedback.
Sunday, 4/24/22 went to fred meyer to do a groceries pickup and then remembered that I had a free item to redeem, so I went inside the store... That was the mistake... I had my paperwork with me that I printed from home on my computer from the site that listed all my coupons and free item... And it all was loaded onto my rewards card that I slide on the...
Read full review
Fred Meyer
-
Hostess
I was a hostess rep in your Fred Meyer stores. #196, #165, #195, #126.

I feel as a vendor and now ex customer I was talked to in a very un-professional way by dept managers and upper management.

I quit my job which I did like except for the fact that some of your employees mainly upper management were not respectful when I was in your locations.

Fred Meyer #165. This location most employees are very helpful.

Kristine which was HABA was very rude on the sales floor in front of customers.

Fred Meyer #195 This Location Grant (grocery manager) Fred (grocery

receiving), Cindy (file Maintenace) and Kim (Health and beauty) are very helpful. I learned to stay away from the rude managers. This was the first store I stopped shopping at I even moved my prescriptions to a Safeway store because the customer service I received from most employees was down.

Fred Meyer#126 The only manager I delt with that was nice was Marco Foster

The other 2 Charles no comment, but the short and stocky grocery manager was rude and some of the comments he made were uncalled for. You can tell him for me that If he has out dated product in his ware house it's not my problem Hostess or any other.

Fred Meyer #196 Your warehouse supervisor employees grocery (male) and non grocery(female) are rude and disrespectful. Especially with a audience.

My point is I was a customer long before I was a vendor for kraft, PG, Heinz and ended with Hostess. I was a vendor in your store for 7 years and this treatment went on and off for 7 years. The ones I have named have been

nice for all of the 7 years.

When you let some managers go a few years back you lift the wrong ones in charge.

Vicki Doran

[email protected]
Fred Meyer
-
Working for this company
I am a new employee at one of your Salem Oregon locations. I have had an extremely negative experience and would like to share it with someone who will listen and treat me with respect. I was mislead on the job I would be performing. I was not trained, then disciplined for not knowing the job. I have been ignored by HR, suspended for not calling in, when I tried numerous times to do so, and treated like I am replaceable and my opinion and feelings are important. I don't want anyone I know ever being treated the way I have, and hope that my speaking up will make it easier for someone else who takes my place. I am amazed that such a big company can be so unprofessional in the treatment of their employees... I hope my voice will be heard.
Desired outcome: I would like to share my personal experience with someone who has the power to make positive change within the company and it's treatment of employees.
This review was chosen algorithmically as the most valued customer feedback.
March 29, 2022 around 3:36pm I was profiled by a FredMeyer 13000 Lake. City Way NE staff member. I was scanning my groceries at self checkout station. During that time I was approached from behind by a FredMeyer staff member. I told him I didn't ask for his help. I then asked him what he was doing. The Fred Meyer staff member then responds," Your machine...
Read full review
This review was chosen algorithmically as the most valued customer feedback.
You need to stop your fucking prejudice people at the Fred Meyer on 117th in Vancouver Washington. You need to stop them from continuing to discriminate against me every time I walk into that worthless place to shop. I have complained 3 times before and they are still doing it. There is my picture with a big middle finger they can sit on and you as well for...
Read full review
Fred Meyer
-
Jan 21 order
Fred Meyer charged my EBT account for an order that was cancelled, then didn't refund me. They told me it would take a month, so I waited. Then they told me that the charge had been reversed (it wasn't). Then they told me charge never happened. I emailed screen shots of my account, showing the charge and the subsequent history, to prove I was right. Then they said it wasn't a Fred Meyer charge. Sp I got a screenshot of my EBT history from the gov't, showing date, time, merchant, and amount. Then I got an email saying they were sorry, and I should call. The CSR told me the charge wsan't in my account. I told her to check emails, she refused and told me to contact my bank. (EBT is not run by a bank.) I called and talked to several people, who teminated the call when I told them to check the email proof. Live chat hung up on me immediately when I started with "I am furious." They don't seem to understand that I am the injured party. You might hear people say I have been hostile today, but, as Flavor Flav says, "I got a right to be hostile."
Desired outcome: refund $80.88 to EBTcard
Fred Meyer
-
All Fred Meyers in Washington state
All Fred Meyers in Washington state are closing down because of high inflation and now everything is free if you go up to any Fred Meyers and you can just walk in and grab what you want. You can also follow all of the associates and bother them like hell. You can do what you want since you keep sending your people over to harass the associates at shoreline Fred meyer, just keep it up, I know people too! So watch your back. In all of the Fred Meyers there are single people as well. So go have a ball and start causing problems for everyone working at Fred Meyers since you keep giving problems to Fred Meyers in shoreline. Go and steal at the other fred Meyers, go fill up carts at other fred Meyers go be everyone ps personal shopper at fred Meyers go drive associates insane and keep bullying them that they end up suicidal. Have fun stealing everything and selling it like you do. Go tell your buddies and go have a ball, because you other Fred Meyers keeps bulling and harassing the shoreline associates. Go ahead burn the Fred Meyers down. You customers don't appreciate or give a dam about associates, so all the other Fred Meyers needs a big taste of their own medicine go out and smash all the windows at the Fred Meyers have a ball and enjoy!
Fred Meyer
-
Pharmacy's
I had prescription to pick up at the pharmacy 2 were over the counter medication's and I was not. I was using single care app, and the pharmacy said I could not use the app, coupons for the over the counter medications and she even argued with the person on the phone with the single care. It was very rude and unprofessional for her to deny me using the coupons when fred Meyers has a contract with single care to allow the use of coupons on prescription medication. The doctor called in the prescriptions. Why does she get to decide who can use the coupons on what medications? This is the second time I had a problem with Fred Meyer pharmacy's telling me I can'nt use the application for discounts on medication. I was told that I could not use the good RX because I had Medicare for insurance and it says that you can use it with Medicare. I am done with Fred Meyers pharmacy's and will tell everyone the unfair treatment that they provide for low income or fixed income individuals.
Fred Meyer
-
Closing the doors before closing time
I understand that it's only 5min from closing but I was only using the phone kiosk. This sucks the guy shutting the door and denying me entry regardless of what I said, then 2 minutes later allowed a female entry after she just needed something from right over there she said. So yes I'm upset that I wasn't aloud to go inside cause I wasn't the right gender or maybe it's ok to just pick who you let in based on who you like. Albany oregon Fred meyers
Desired outcome: I'd appreciate a response
Fred Meyer
-
Pharmacy
I was at the Pharmacy today and Kennewick had an issue with a clerk going to lunch/break without finishing a problem with a coupon on my new Xarelta prescription. She told me yo sit down and wAit while she pulled from the window to another computer. She worked on it snd then the next thing I see she's back with a coffee. After 45 minutes I got back in line and someone else went to look for my pills which had been tossed back on top of the bins. She had figured out the issue and the coupon worked, but she did not finish the whole job because she left me stranded in the lounge area. THIS IS NOT CUSTOMER SERVICE!
Desired outcome: Nothing now, beyond reminding clerks to finish the job which includes telling the customer is good to go.
This review was chosen algorithmically as the most valued customer feedback.
I am hearing damaged so do not use a phone, and since FM is NOT ADA COMPLIANT, it becomes very difficult to get any customer service. I am not about to drive to the store to have to speak to what turns out to be a pharmacy tech who makes it obvious she doesn't care. I know my Dr. faxed two scripts to this pharmacy on 1/21/22. She verified this to me and...
Read full review
This review was chosen algorithmically as the most valued customer feedback.
DO NOT, I REPEAT DO NOT USE THIS PHARMACY. When we first started with the Fred Meyer pharmacy in Nampa they were very good and attentive, since Shopko nd others closed they have gotten careless, inattentive and rude. It now takes this pharmacy days to fill a prescription. When we had Walgreens request all of my 4 prescriptions be transferred to them from...
Read full review
This review was chosen algorithmically as the most valued customer feedback.
On 1/11/22022, around 12:10pm, I went to Fred Meyer to purchase some groceries and pick up a Rx. I grabbed all the items I came for, and went through self checkout. These are the items I purchase: 1. 2 Liter Pepsi 2. 2 Liter 7-up 3. 2 Liter Cherry 7-up 4. 5lb bag of Fuji Apples I had all my items in a handcart, as I was scanning and bagging my items I...
Read full review
This review was chosen algorithmically as the most valued customer feedback.
Always a long line with at least a twenty minute wait. Rude employees with no compassion. Apparently they serve 4000 people, at least that's what I was told, so I suppose they feel that's a reason to be disrespectful. Tried to call and straighten this out with the pharmacist but the recording still stated they were closed. I was just talking to them in person. Disorganized.
Read full review
This review was chosen algorithmically as the most valued customer feedback.
I called the pharmacy to request a refill of an eyedrop I have been using for one of my animals on Saturday Jan 8th. The gentleman I spoke with told me it would be ready on Jan. 10th in the afternoon. A few minutes later I received a call from a woman in the pharmacy (who did not identify herself, but later turned out to be the pharmacist), who told me that...
Read full review
Fred Meyer
-
Arbitrary rejection of valid checks.
We are making this complaint with regards to a recent interaction with the Port Orchard Fred Meyer store where they arbitrarily rejected two of our checks for no apparent reason.
Fred Meyer contracted with Certegy, a check authorization company, located in Tampa Florida.
After attempting to resolve the problem with Fred Meyer and after many attempts to reach Certegy and failing to get anyone to provide us with a resolution, we are reaching out to you. It's very frustrating to have a credit rating of 850 and thousands of dollars in our bank account just to have our purchases blocked. When Fred Meyer made arrangements to do business with Certegy they should have set up a way to reconcile problems. Please help us resolve this problem.

Fred Meyer Certegy Check Services, Inc.
1900 SE Sedgwick Rd P.O. Box 30046
Port Orchard, WA 98366 Tampa, FL. 33630-3046
Desired outcome: Educate your store managers how to resolve this problem
This review was chosen algorithmically as the most valued customer feedback.
I had a prescription submitted to Fred Meyer for an antibiotic at 9am. The store pharmacy opened at 11am. I arrived at 2pm and the pharmacist told me she was alone and it would take her several more hours to fill the prescription. I don't blame her, she does not make the rules. But Fred Meyer management clear does not care about customer service or...
Read full review
Fred Meyer
-
Pharmacy - treatment of customers
Hello,

At about 9:30am on 12/23 in Canby, OR, myself and my mom (and another customer) experienced extremely horrific and debilitating behavior from a woman (mid-20s, long dyed-grey hair) in the pharmacy.

Her attitude was atrocious, condescending, and caused anxiety to the guests trying to pick up their prescriptions.

The pharmacy displayed two signs that shared conflicting information about hours. One was a white printout that explicitly stated pharmacy hours were 9am - 7pm M-F. Separately, a "professionally printed" sign stated different hours.

The woman in question was extremely rude telling us that we had the hours wrong -- when we pointed out the conflicting signs, she made comments of "the big red sign" being too difficult for us to read -- her condescending tone was through the roof and there is no place in this world (or for someone in a customer service job) for that behavior. She is old enough to know better and she clearly did not care about her job or the customers she was required to serve.

There were several witnesses in the pharmacy -- most folks behind the counter were shaking their head at her behavior. I inquired to the acting manager how I submit a formal complaint against this woman -- if I was her manager, she would have been fired and walked out the door immediately for causing undue pain and suffering upon customers of Fred Meyer.

At this point in time, we have still not received our prescriptions. Additionally, when you call the pharmacy, the hours stated on the recording are 9am-7pm and when speaking to someone at the pharmacy, 9am is stated.

Sincerely,
Lauren
Desired outcome: Firing of employee, contact from business
We are here to help
16 years' experience in successful complaint resolution
Each complaint is handled individually by highly qualified experts
Honest and unbiased reviews
Last but not least, all our services are absolutely free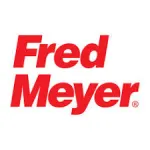 Fred Meyer contacts