KitchenAid complaints
321
KitchenAid
-
New down draft range installation
All I want to do is speak with a knowledgeable person ab this range installation after removal of present range. Forget that! Getting a real person is impossible. And I doubt that one would be available in US anyway. Waited 6+ months for delivery then installer had no idea on how to modify fan and exhaust. I had to call contractor son who is extremely busy; but he has questions in order to make this new range exhaust system fit into present venting system without destroying flooring according to KAide diagrams.

Now if I can ever get someone in customer service...
This review was chosen algorithmically as the most valued customer feedback.
bought a new kitchenaid dishwasher end of March. It leaves white lines all down inside and outside of glasses. Dishes are white so not sure if they are stripped or not. I have tried multiple settings on dishwasher and always same. Called Kitchenaid and they sent out someone to look at dishwasher and told me if not warranty problem then would cost me $ 80.00...
Read full review of KitchenAid
KitchenAid
-
New freezer component that went out within 3 months
We bought a Kitchen Aid french door refrigerator and within a year the freezer started making a continuous loud noise and the freezer was not defrosting at all. We called Kitchen Aid and they stated they would need to schedule an appointment with Lake Appliance since it was still under warranty this was in January of 2022. The appointment was made and we had to pay the service call up front to Lake Appliance and then the day before our scheduled appointment we were cancelled and put off for another two weeks, in which they called the morning of the new appointment 2/9/2022 to cancel again, but the tech told them he was keeping the appointment. He came out and ordered the parts needed and then came back on 2/24/2022 and put the parts into the freezer. The freezer was working fine until May 1, 2022 and the same noise came back and the freezer was doing the same thing not defrosting. Called Kitchen Aid again, appointment scheduled, again had to pay for the service fee. The new part wasn't even at least 3 months old. We are told now we are to pay for the new part and the labor which is about $750, since the refrigerator is out of warranty. The part should still be under warranty and the labor should still be under the 90 days. We have contacted Kitchen Aid with no satisfaction. We are trying to be patient but have not heard back from Lake Appliance since the second time they came out on 5/24/2022. We have called and emailed but no one is calling us back. We are without a refrigerator now and no one wants to help resolve the issue unless we pay the $750 not knowing if this issue will happen again. The model #KRMF706EBS Serial #KX1011552 The part is the evap fan motor kit Bi-metal/thermistor sensor. We hope we can get this resolved since the refrigeratior was over $4000. Thank you, Fran and Scott
Desired outcome: We would like this fixed and paid for by Kitchen Aid if not then a new refrigerator replacement
This review was chosen algorithmically as the most valued customer feedback.
We purchased a Kitchenaid Microwave/Convention oven in early 2021 and it was installed on March 15, 2021. We purchased an extended warranty through what we believed to be Kitchenaid, however it was passed along through AIG Warranty Guard. We had our first mechanical issue on April 4th. The service provider was Advanced Appliance that services Kitchenaid...
Read full review of KitchenAid
KitchenAid
-
Refrigerator
I bought a new Kitchenaid 5 door refrigerator model KRMF706ESS from Home Depot in Covington, Georgia on April 9, 2022 and I still do not have a properly working ice maker. As of this date 5-19-22, I have had 4 service calls and am scheduled for another call next week with another repair company. And now the led lights on two shelves are not working.
Desired outcome: Properly working ice maker and led lights that don't flicker.
KitchenAid
-
Dishwasher
Bought a KitchenAid dishwasher for my 88 year mother with cancer, it worked 3 weeks, which is like 3 times for her. Service man has been out 3 times, 2 different problems, and this last one is that it needs a new tub which is on back order. I have talked to everyone about replacing it but they will not do it, all they say is it's warranty work. Things should last longer than 3 weeks. So for now my 88 year old mom with cancer has to wash her dishes or someone has to go out to do them for her. Will never buy KitchenAid again. Dishwasher bad but customer service is worse!
Desired outcome: Replace her dishwasher or refund so she can get one that works
KitchenAid
-
Multi door refrigerator
I'm writing this in reference to my Kitchen Aid multi door platinum interior black stainless refrigerator KA-KRMF706EBS. This item was purchased in May 2018 from Appliances on Lakeside located in Henrico Va.

I called Boughton Appliance on Lakeside located in Henrico Va on 9/20/21 for the ice maker not making ice and to replace freezer seal. OK long story short... techs came out 3 times finally replaced seal but did not repair/replace ice maker... I was told that a part/circuit board had to be ordered and was ordered at that time 11/21...

On 2/3/22 I (myself) called Software to inquire about my needed part left messages and sent emails...

Finally 3/22 got a message back from Software part was ordered... and here it is last day of March no part and no one knows anything!
Desired outcome: I would appreciate a response, a repair, a replacement.
KitchenAid
-
built-in microwave KMCS3022GSS
The magnetron failed on this 2.5 year-old built-in microwave. There is no replacement part for this unit. KitchenAid will not replace the unit unless it is within the warranty period, which my unit was not. I do not think it is acceptable for a very expensive piece of kitchen equipment to fail in under 3 years with no resolution other than replacement at the consumer's cost.
Desired outcome: I want a new microwave and installation paid for by KitchenAid. They don't make a replacement part and the product failed 2.5 years after it was manufactured.
KitchenAid
-
7.1 cu. ft. Slide-In Electric Range with Self-Cleaning Convection Oven in Stainless Steel
On 2//7/21, we purchased a KitchenAid 7.1 cu. ft. Slide-In Electric Range with Self-Cleaning Convection Oven in Stainless Steel from Home Depot, Store SKU # 1001294858, Internet # 205902885, Model # KSEB900ESS. On 3/16/22, the stove alarm went off. Allstate warranty decided to reimburse cost of stove only $2,699.00, ignoring haul away fee, power cord, extended warranty and sales tax, total $478.96. We now have to buy a new stove and eat $478.96 FOR ONE YEAR's USE OF YOUR STOVE. WE ARE SERIOUSLY INCONVENIENCED AND ANNOYED WITH KITCHENAID

Note: Our 2 documents are "unsupported format" and won't upload to your form, but can be sent to an email address.
Desired outcome: Reimbursement of $478.96
This review was chosen algorithmically as the most valued customer feedback.
I have purchased all my kitchen appliances (cooktops, double ovens, microwaves, dishwashers, refrigerators) from KitchenAid since 1990. I have loved all of them and other than ice makers, never had any problems. I purchased a French door counter depth refrigerator in 2017. The ice maker failed repeatedly, all parts were replaced over time and finally an...
Read full review of KitchenAid
KitchenAid
-
Refrigerator model KRFF507HBS
This refigerator has been the absolute worst appliance i've ever owned in my life. I have had nothing but issues since day 1 (ice maker multiple times, the lights go off in the uni, and has stopped cooling on me multiple time). The last time they couldn't fix it for 6 months. I have 2 small children at home and had to buy a backup fridge while they fixed it. And weeks after they finally "fixed it (6 visits, 3 compressors and other parts) it stopped cooling again! The worst part about this is that I own all kitchenaid appliances and never had any major issues expect for this lemon of a fridge. They will not replace for me or refund and keep giving me the run around. I expected much more from such a big company that I have spent over $10k with in the last few years.
Desired outcome: Replace or reimburse
KitchenAid
-
Refrigerator
We bought a kitchen aid package 5 years ago and one year in the refrigerator died, after 4 months it was replaced after a series of repair tries. Since then the stove and oven have suffered problems and our fridge that is less than 4 years old has once again died. We are so disappointed, never again will we buy kitchen aid or any whirlpool appliance. This is disgraceful!
Desired outcome: Resolution, compensation or replacement
This review was chosen algorithmically as the most valued customer feedback.
KitchenAid refrigerator Model KRFC704FBS03, Serial # KX2916457 Purchased on 9/20/2020. Installed in my home mid November of that year, when my remodel was complete. Noticed a few weeks ago that items didn't seem as cold as they should be, so I put a digital thermometer inside and the temperature hovered in the mid 50's. Called a repairman, he took all...
Read full review of KitchenAid
KitchenAid
-
Dishwasher
I purchased a new dish that turns out leaking and the company has been unable to fix it for 6 months. The technician came yesterday and carried a defective part and suggested me to call Kitchenaid and ask for replacement. It's been 6 months on something new! Haven't used it one day! How much patience does a customer need to have? Kitchenaid keeps denying my claim to a new replacement. They just won't listen. They won't answer why should I not receive a replacement? Who is responsible for all the stress this is causing to my family?‬

Nobody at Kitchenaid wants to answer my questions. Unfortunately seems like a company that doesn't care about polite customers or there's something else. Not uncommon for companies to treat people of color this way.

I reached out to them on social media and they don't want to answer. I'm amazed how and why they are doing this.
Desired outcome: Immediate repair in a week or replacement
KitchenAid
-
Kitchenaid Refrigerator
We have had several incidents over the past year of our KRMF706ESS01 stopping working. The freezer stops thawing, and the refrigerator goes off and keeps claiming there's a power outage and beeping. Sometimes it comes back on sometimes it doesn't.

We've had a repair person come and they say because it's an erratic problem they can't do anything about it, because it appears to be working fine when they come TWO TO FOUR WEEKS LATER.

The warrantee people say there's nothing else we can do unless the thing isn't working when the repair people get here.

What a scam!
Desired outcome: We want to be reimbursed for this refrigerator and have them take it away! I will never buy another kitchenaid.
KitchenAid
-
Refrigerator
Four years ago we purchased five kitchenaid appliances for our kitchen remodel. Since then, three of the five appliances have had issues, one requiring a complete replacement and the refrigerator most recently going out.

This week the freezer on the refrigerator stopped cooling and was making a horrible noise. We called a repair company, and the diagnostic is that the circuit board went out causing a build up of ice and subsequently causing the thermostat to go out. We were told that in no way should an appliance this new have to have a circuit board replacement, and the repair company suggested we contact kitchenaid to see if there was anything they would do to help us.

I called kitchenaid today, and the manager said they are bound by a one year warranty and there is nothing they can do at all. There was absolutely no willingness to help.

The repair is quoted at $1100+ not even including the hundreds of dollars of food and meat we had to throw out. We spent tens of thousands of dollars on kitchenaid appliances thinking that we were purchasing quality and reliable appliances only to have to purchase a new refrigerator 4 years later. The average lifespan of a refrigerator is supposed to be 14-17 years. To say we are disappointed in kitchenaid is an understatement. After further research, it appears as though faulty circuit boards are an issue with specific models, and kitchenaid is aware of this problem.

Plus, four months ago we had to completely replace our kitchenaid microwave, as it started to literally blow up anything we put in there. That was another $800 on a new microwave plus $800 on the original microwave that barely made it 4 years.
Desired outcome: I would like kitchenaid to supply all replacement parts needed for the repair free of charge and have a qualified service technician install them free of charge.
KitchenAid
-
Kitchenaid Gas Stove Model #KFGD500ESS04
Purchased from The Home Depot in 2018 and professionally installed. Only 3 years later the ovens stopped working after using self clean. It required a service call and parts replaced, no help from KitchenAid. I had to pay for it all. Only a week later, the lower oven wouldn't completely close, leaving the light on and not heating up. Again, it required another service call and the bottom oven door hinges need to be replaced, no help from KitchenAid. I have to pay for it all again. I am very disappointed that such an expensive appliance can't even last 3 years and that KitchenAid's warranty won't cover any costs.
Desired outcome: I would like for KitchenAid to reimburse the service costs for labor, parts, etc.
This review was chosen algorithmically as the most valued customer feedback.
We had this new refrigerator delivered September 2021. Since day one it started making a knocking noise all day long, everyday. It stops at some point through out the day but it is very consistent. It does not only happen when the compressor starts etc. It is loud and actually quite embarrassing when I have company over. Company question how a new ...
Read full review of KitchenAid
KitchenAid
-
Ice cream scooper
We just bought an ice cream scooper, and it doesn't scoop anything anymore. We might as well use a spoon now. We were so disappointed! Kitchen Aid had become part of our household because we trust it to be worthy of the quality it offers. We probably got a faulty one and I'd appreciate if you would send us a new one.

Keep up the good work for your products.

Please respond.

Thank you for your understanding.
Desired outcome: Please send a new one.
This review was chosen algorithmically as the most valued customer feedback.
Our refrigerator is not even 2 years old and it went out in November. We purchased a 5 year extended warranty. Warranty company thru Lowes A&E Factory Service was scheduled to come 2 weeks after frig went out. Then the tech never showed and we didn't get a call until late afternoon after waiting all day. Then another 2 weeks later the tech came and said he...
Read full review of KitchenAid
We are here to help
16 years' experience in successful complaint resolution
Each complaint is handled individually by highly qualified experts
Honest and unbiased reviews
Last but not least, all our services are absolutely free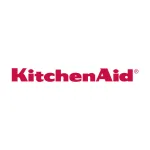 KitchenAid contacts