JustAnswer complaints
1121
JustAnswer
-
Google recovery
Phone stolen at Walmart. Went to Verizon. Given contact info for Google who does not recognize my first middle or last name, Hotmail or Gmail or phone number. Google sends me info that I am a scammer trying to hack into someone's account. Lost over thousand pictures, all contacts, calendar info with important info on it. Just answer is thief. They have stolen $138.00 from me and no refund.
Desired outcome: I want my Google account back. My parents are now deceased and there are a lot of pictures of them along with my family photos.
JustAnswer
-
Illegal Unauthorized Charge on my PayPal account. SCAM ALERT
I had a question about What'sApp and there was no way to speak to anyone. I clicked on what I thought was a bot chat and somehow was hooked up with an "expert." After a couple of chats and a request to put a "reimbursable" $1.00 on my PayPal, I realized that I was being given stock generic replies that had nothing to do with my question. I just pulled out of the chat.

Just now I discovered that they charged my PayPal account $60! WHAAAAT?. I put in a complaint to PayPal and then googled JustAsk - It is a total scam and they are illegally charging accounts without permission. Not even any sneaky fine print or confusing wording. Straight up scam! This is ILLEGAL! There are a lot of unhappy, ripped off people and I am writing a certified letter to PayPal asking them not to do business with them.

I will also file with the Consumer Protection Bureau AND since I am over 65, I can file a complaint with Elder Financial Protection Network that fights scams that victimize elders. There are a number of agencies to report them to, and I will post them after this is resolved. Consumers need to fight these practices.
Desired outcome: Not only do I want a full refund, I want their scammy and ILLEGAL practice of charging people's cards STOPPED. In the meantime, anyone who asks for their money to be restored should be refunded upon request.
The complaint has been investigated and resolved to the customer's satisfaction.
JustAnswer
-
Credit card charge/Doctor not sharing full name
I reached out to JustAnswer to inquire about unusual behaviors about my pet on 3/1/2022 at 2:54pm. I first engaged in an online chat on the website, who told me about a $1 cancel anytime fee to speak with a vet via text. When I submitted payment information, I saw that my credit card was charged $32.00. I received a reply at 3:30pm from someone who claimed to be a licensed veterinarian but would not share her full name. This made me question the legitimacy of the website and the "doctor." I do not trust this site.
Desired outcome: I would like a refund.
Resolved
I disputed the transaction on PayPal who contacted JustAnswer and received a refund.
JustAnswer
-
Unauthorized credit charges
You guy's have been taking money out of my account since 1-1-20 that I had no idea of, until now. My account was hacked and now I'm finding all this stuff out, so STOP IT. You guy's are [censored], you start with a 1.00 then you see if it processes if it does you start taking larger sum's, just not enough to notice right away (CROOKS) until now. I bust my [censored] for my money concrete paving is what I do, so leaving on a [censored]ty note come out and work with me instead of scamming honest people. 28.00 x 24 month's = 672.00 plus 2 months of 2022 = 728.00.

THANK YOU
Desired outcome: Please refund 728.00 and stop taking my money. Erik Krogstad [protected]@yahoo.com 507 951-1404 call me anytime
JustAnswer
-
Billing charges over and over
I contacted justanswers for a question on a golf cart. Received info and then was not interested in continuing with a membership. Now, I keep getting charged over and over again for months even though I have canceled my membership. I joined one time to get info on a problem and received info quickly, however, I keep getting charged and have called multiple times. I want a refund of my charges that have kept occurring on my card since August 2021 and are still being charged
Desired outcome: refund on charges
JustAnswer
-
I was charged by this company and I did not knowingly ask for their help
I was trying to check on my Hulu account and somehow got connected to this sight! They then charged me $28.00 ! I want my money refunded and I do Not want to continue being charged! I tried to call the number associated with their account from my bank and their recording says they are not accepting calls at this time! I live on a fixed income and this is money I need returned
This review was chosen algorithmically as the most valued customer feedback.
Hello. I have tried one week trial starting from 9 Feb 2022 until 16 Feb 2022 and paid RM5. On the last day of trial I tried to cancel my membership but I cannot do it so. The only option available is changing your credit card number. So, I thought my membership is cancelled and there is no need of payment and only RM5 charged for my free trial. Suddenly on...
Read full review of JustAnswer
This review was chosen algorithmically as the most valued customer feedback.
I asked a question on 2/22 on my iphone while I was trying to resolve something with Apple. I had no idea it would cost $46 until I checked my cc account today 2/28. There was no trial period and they refused the refund. The answer I received was no help either.
Read full review of JustAnswer
JustAnswer
-
Vet online
Today is Feb 27th and I had $29.00 stolen from my checking out by them. I had used the site before no problems, I never gave them premission to do a re accuring fee.

there is a phone number [protected]

My dog is sick and I asked 1 question about 2 months ago. I had no issue then they took 30.00 from my ocean first bank account. Today sunday they took out 29.00 what? I never signed up for anything. Please help me get money back.
Desired outcome: money returned
JustAnswer
-
Unauthorized credit card charges
On February 14th they began debiting my bank account for $46 without my knowledge or permission. I never set up an account with them so I have no way to cancel. I did ask for advice and payed the $ 1.00 fee as required. However, in no way did I EVER agree to recurring payments. They have now taken $46 from my account on two occasions and this has to stop

These are the numbers associated with the money being withdrawn

820488 DDA

[protected] 820488
Desired outcome: Please refund
JustAnswer
-
Membership
I have been having problems with a recurrent fever and sought advice/medical opinions here. I was told I would need to pay $1 for an answer. I'm delirious with said fever and thought I was only paying the $1 for an answer. I was charged $50 for a membership I did not know existed. I know I should have read the fine print, but this specification about the membership fee Is so tiny. and there is no confirmation for the charge I cannot afford that fee right now and really did not mean to sign up for a membership. I have not used the membership. I actually cancelled it. I have been trying to get a refund and I am told you do not refund memberships. I find this quite unfair as I realized my mistake less than a minute after the transaction and did not use any of the membership details but still, $50 is gone from my account for a service I did not mean to buy.
Desired outcome: Please refund the $50 membership fee.
This review was chosen algorithmically as the most valued customer feedback.
On January 24th I paid $2.00 for a question on an art piece. I never noticed that a charge of $40.00 was also deducted from my bank account which was not authorized. On February 24th another $40.00 was deducted from my account, I never signed up for a JustAnswer membership and would like my money refunded. Thank you
Read full review of JustAnswer
This review was chosen algorithmically as the most valued customer feedback.
I once used this service for a once off help with one of my softwares, since then my Credit Card gets debited to the tune of 49 Swiss Francs every month. I want this stoped
Read full review of JustAnswer
JustAnswer
-
To whom it may concern
My name is Larry Price and I recently used your service (2/19/2022) and your expert was unable to help me, but I was still charged $46 and $36. The remote was never used as I said your expert was not able to help me. I am requesting that you please refund my money. Thank you in advance for your attention to this matter.

Larry Price

1515 N. Franklin Street

Philadelphia, PA 19122

Phone-[protected]
JustAnswer
-
Bogus Membership fees / Fraudulent Use of Credit Card
February 18, 2022

Signed onto JustAnswer in good faith for $1.00. I did NOT ask anyone any questions yet, I did NOT agree to a monthly membership...but I happened to look at my bank statement the same day, and saw that they charged my credit card $46.00 without my knowledge or consent. I called [protected]) to complain..."Jessa" promised that I would not be charged and a refund would be issued, AFTER I told her I would blast their fraudulent practices all over the Internet, Facebook, etc...to warn people of their scam.

"Jessa" texted me on my phone an hour later, which read: ...your membership has been cancelled as of today. You will no longer be billed on a monthly basis.

Note--that there is no mention of getting a refund for the fraudulently obtained $46 already taken. I will fight this until the day I die, I swear...
Desired outcome: Reinstate my $46 to my bank account. Quit using my credit card without permission.
JustAnswer
-
just answer fees
I find that $76 has been taken from my account for the second time. I do not want to pay Just answer an ongoing fee. I remember looking to Just answer for some reason but didn't use the answer and I believe it said that a fee of $2 would be charged. I have now been charged $150 which as a 88 year old pensioner am unable to pay. Please cancel any ongoing payment to you that you believe I owe Just Answer. Keith Leggett
This review was chosen algorithmically as the most valued customer feedback.
Trying to cancel everything as it is too much for my service to handle…..cancel and want a refund… already gave my credit card!
Read full review of JustAnswer
This review was chosen algorithmically as the most valued customer feedback.
i rung kevin order id [protected]-903 on the 8/12/2020, i paid my $10, i just found out today that you have billed me for 12 months at $46 a month? I did not want or asked for this, i omly rung once! this is not right, [protected]@hotmail.com
Read full review of JustAnswer
The complaint has been investigated and resolved to the customer's satisfaction.
JustAnswer
-
refund
On the 15 of February 2021 I selected on the website the once off question of R15 to be billed to my account My question was in regard to my vehicle which was having problems with it. after not getting an answer from them and after waiting a along time I saw that they charged my account R433 when I complained and had to work to get someone to answer me they eventually came back to me saying that it was non refundable because the 15 rand was to sign up and the lager amount was to post a question which was not explained on their website. I Have not received a single email from them only one stating my membership has been cancelled

this company lies and cheats to scam people out of their hard earned money and some of us cannot afford to lose that money we are in desperate need of.

Please do not use this company or website at all
Desired outcome: Please Refund for the Amount of 433 charged to me
Resolved
They emailed me and the issue was resolved and I got my refund thank you
JustAnswer
-
Online web portle
On Feb082022, I was charged $66 on my credit card without any notification. The only fee that I was made aware of was for $2.00 and when I called customer service to explain the whole situation they told me they cannot do anything about it and the fee is non-refundable. This is an absolute scam, they only tell the customer about the $2.00 fee to get their credit card details but in return charge them for $66.00.
Desired outcome: Please refund my money.
We are here to help
16 years' experience in successful complaint resolution
Each complaint is handled individually by highly qualified experts
Honest and unbiased reviews
Last but not least, all our services are absolutely free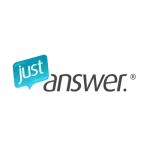 JustAnswer contacts
JustAnswer representative

JustAnswer.com Support