JustAnswer complaints
1009
JustAnswer
-
Bogus Membership fees / Fraudulent Use of Credit Card
February 18, 2022

Signed onto JustAnswer in good faith for $1.00. I did NOT ask anyone any questions yet, I did NOT agree to a monthly membership...but I happened to look at my bank statement the same day, and saw that they charged my credit card $46.00 without my knowledge or consent. I called (888-862-9212) to complain..."Jessa" promised that I would not be charged and a refund would be issued, AFTER I told her I would blast their fraudulent practices all over the Internet, Facebook, etc...to warn people of their scam.

"Jessa" texted me on my phone an hour later, which read: ...your membership has been cancelled as of today. You will no longer be billed on a monthly basis.

Note--that there is no mention of getting a refund for the fraudulently obtained $46 already taken. I will fight this until the day I die, I swear...
Desired outcome: Reinstate my $46 to my bank account. Quit using my credit card without permission.
JustAnswer
-
just answer fees
I find that $76 has been taken from my account for the second time. I do not want to pay Just answer an ongoing fee. I remember looking to Just answer for some reason but didn't use the answer and I believe it said that a fee of $2 would be charged. I have now been charged $150 which as a 88 year old pensioner am unable to pay. Please cancel any ongoing payment to you that you believe I owe Just Answer. Keith Leggett
The complaint has been investigated and resolved to the customer's satisfaction.
JustAnswer
-
refund
On the 15 of February 2021 I selected on the website the once off question of R15 to be billed to my account My question was in regard to my vehicle which was having problems with it. after not getting an answer from them and after waiting a along time I saw that they charged my account R433 when I complained and had to work to get someone to answer me they eventually came back to me saying that it was non refundable because the 15 rand was to sign up and the lager amount was to post a question which was not explained on their website. I Have not received a single email from them only one stating my membership has been cancelled

this company lies and cheats to scam people out of their hard earned money and some of us cannot afford to lose that money we are in desperate need of.

Please do not use this company or website at all
Desired outcome: Please Refund for the Amount of 433 charged to me
Resolved
They emailed me and the issue was resolved and I got my refund thank you
JustAnswer
-
Online web portle
On Feb082022, I was charged $66 on my credit card without any notification. The only fee that I was made aware of was for $2.00 and when I called customer service to explain the whole situation they told me they cannot do anything about it and the fee is non-refundable. This is an absolute scam, they only tell the customer about the $2.00 fee to get their credit card details but in return charge them for $66.00.
Desired outcome: Please refund my money.
JustAnswer
-
Unauthorized charges on my credit card
Hi,

I just noticed on my credit card I have been charged $1.00 on Dec. 31st, 2021, and on January 8th, 2022 $46.00 was charged, on Feb. 8th, 2022 another $46.00 was charged on my credit card. I never ordered anything from this site. or used it. I would like you to check into it if you need my card #'s please call me at 781-460-9562 my name is Bruce Parnell or you can speak with my wife Cindy.

My email is [email protected]

781-460-9562

The Mastercard is under my name: Bruce A. Parnell,

1 Spruce Street, Winchester, MA 01890
Desired outcome: Please take the $93.00 off my Mastercard and I would like to know how my card got used for this site/service whatever it is.Thank you
JustAnswer
-
Just answer
Google website said $2.00 for an answer. Asked my question and had nothing to do with what I asked. Then my texts were not sending. It came up with messages not sent . Then checked my bank and as well as the $2.00 there was another $66.00 dollars to the same just answer company for membership which as far as I'm concerned was no where to be seen. Not happy.
Desired outcome: Money refunded
JustAnswer
-
46 dollar charge to my cc I was unaware of and did not authorize
I am filing a complaint due to just answer charging my credit card 46 dollars when I was unaware of charge and did not authorize it. I cancelled membership a few hours later on same day after finding out they charged my card 46 dollars. I thought I was going to get a refund but they are very deceptive and use unfair business practices to obtain your money. they make false claims that customer service is important to them but just answer is a total scam.
Desired outcome: full refund of 46 dollars
JustAnswer
-
Marketing and signup
My complaint is the same as the thousands of others. You are marketing (1) question answered for a set fee and then slipping in a "membership" fee between all the texts, chats, emails that you send during the sign up process. Consuming me and other into overlooking the text you put in... that covers your ass! STOP STEALING FROM PEOPLE!

I am seeking refund of any fees paid! I didn't get my question answered and told the independent contractor to HALT all work. The valuation never was received!
Desired outcome: Advertise that users will be auto charged a membership fee when you sign up.
JustAnswer
-
Unauthorised credit card charges
I was charged for $42 on the 03/02/2022. I asked a question on JustAnswer's veterinary questions. This costed $5 in which I authorised. Almost one week later, I see on my bank app that I have been charged $42 from JustAnswer which I did not authorise nor pay for. Order number is 31262137-410. I'd like and expect to receive a recharge. JustAnswer is a scam.
Desired outcome: Please Refund
JustAnswer
-
Undue/double billing
My wife has issue with her Gmail account and was trying to recover it, we sought help from JustAnswer and charged $1 for their services & we agreed and supplied our card details. Just within a couple of hours I was billed $1 & unduly billed $46 respectively.

I have tried in vain to reach out to them for explanation and reimbursement as it was on a robot that was chatting with me off point.

Please, how do I get my money back because I actually paid $1 for their services.

Kindly help.

Thank you.

Christian Abimajeh
Desired outcome: Please refund my $46 billed unduly and stop taking advantage of innocent people.
JustAnswer
-
IT
I too am one of the unlucky ones that have experienced unauthorized transactions to my credit card with a monthly subscription as well.

Please you must be mindful when you are online trying to locate your own ISP provider, they have found a very tricky clever and very similar way of communicating as my ISP and advising you will be charged a refundable $2 back into your account for the afterhours chat for assistance. This in my eyes is not only a scam but also Fraud their team was extremely RUDE and unethical which made me immediately log into my paypal to find the charge

I received approx 8 emails after this along with Mr Jeff Cavellini's emai and law and behold as soon as I told them I will be reporting them and recorded their conversation received cancellations and a refund from PayPal THANK YOU PAYPAL

I will be sending you an email Mr C! also your call center and the picutres you post online is misleading..
Desired outcome: refund and STOP SCAMMING I have all the conversation thread thank goodness
JustAnswer
-
Unauthorized payments
The company have taken 189GBPs in unauthorised subscription payments over 7 months that I did not sign up or agree to, and only expected to pay for the initial question.

I am an older person and not as computer competent as I would like, due to ill health did not discover this was happening, when I did I spoke to a very unhelpful advisor at customer services who just kept replying it was in small print, she did however say the complaint would be escalated, I have not heard any more from justanswer.

I therefore request the sum of 189GBPs be returned to my account immediately.

Yours sincerly, Mrs V Janes.
Desired outcome: Please refund
This review was chosen algorithmically as the most valued customer feedback.
I am reporting this incident from August 2021. I am not sure of the exact date and time. JustAnswer would have that information. I needed a help from a vet very late at night. I found this site and was in a panic and trying to get help asap. I filled in the information, knowing that I would be charged for the help, however, I did not read the fine print. A...
Read full review of JustAnswer
This review was chosen algorithmically as the most valued customer feedback.
I am writing to you about a serious and growing problem with eCommerce Websites. There are far too many legitimate companies using unethical practices, perhaps some illegal, to trick consumers and charge them for memberships or subscriptions they do not want. They are very clever but to this long-time internet professional, they are easy to detect. For...
Read full review of JustAnswer
JustAnswer
-
membership
I paid one dollar to get into Just Answer and then $60 to process my one request. The next thing I know is I am being charged $60 per month for a "membership" . Not sure how this happened but website is very tricky and I feel like I was scammed. Just Answer said their terms and conditions are very clear. BS! Someone needs to assist consumers who get tricked like I did.
This review was chosen algorithmically as the most valued customer feedback.
I was on the Social Security Administration website checking on my Part B enrollment. I was having trouble accessing the system and received a notification from Just Answer that they could provide assistance. Their service noted an initial $1 charge that would be immediately refunded. Unfortunately, what wasn't clearly stated in the information was that...
Read full review of JustAnswer
JustAnswer
-
unaware of membership charges
on January 19, 2022, I asked JustAnswer a question. Prior to giving my answer they requested $1. I paid with my cc. five days later the $1 fee came up on my cc bill, along with another $60 fee for membership. I never knew that I signed up for membership. When I contacted the company on January 26, 2022, they stated that it was a nonrefundable charge and just because I did not see that I was signing up for a membership was not their problem. Nowhere did I ever read that I would be charged more than $1. I would never have agreed to that price for the one question I wanted an answer to.
Desired outcome: I would like to be reimbursed for my $60
JustAnswer
-
Unwanted Credit card charge
On Tue Jan 15th 2022 I was charged a recurring charge of $46 at the time I was looking for an English-German dictionary I didn't visit the site and didn't sign up to be a member. This appears to be a fraudulent charge from someone.
The charge states it is for Services - Computer Network/info Srvs. This service wasn't rendered.
Robert Martin
[email protected]
Desired outcome: I want my credit card charge refunded and cancel any future charge charges. I don't want any reoccurring charges. Please advise via my Email.
JustAnswer
-
Misrepresentation of who they are
I was trying to get some answers about a warrantee from Garmin, as I purchased a Forerunner 45 watch which isn't working now. Somehow I was connected to Just Answer and they immediately asked for $1 to answer any questions (they said it was refundable). I paid on a credit card. The first person let me know that she couldn't answer anything and would have to connect me with an expert. After I was connected to the expert, I was informed that it would cost me $26 to get information. At that, I asked for a refund and typed in STOP to end everything.

I want a full refund- should be $1.00 and I never want to have to deal with Just Answer again.

If I don't hear back within two business days, I will refer this to the Attorney General's office for the state of Washington.
Desired outcome: Refund and never contact me again.
JustAnswer
-
Just Answer Math Tutoring
This site is a scam. Do not use it. I paid $25 for a 7 day trial period for math help. That included the math help for 2 questions. I asked 2 questions during the trial period and did not use the site again. At the end of the 7 days, i was charged ONE HUNDRED and TWENTY FIVE DOLLARS! I have contacted them multiple times and each time I get a generic response that they are upfront about their $1 trial fee and monthly fees thereafter. I replied that they again were stating untruths. I wish I had only paid $1. Why are their fees all over the place in every complaint that I read if this is a reputable company? I paid $150 for help on two math problems.
Desired outcome: Refund of $125
We are here to help
16 years' experience in successful complaint resolution
Each complaint is handled individually by highly qualified experts
Honest and unbiased reviews
Last but not least, all our services are absolutely free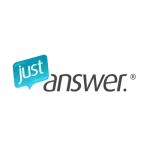 JustAnswer contacts
JustAnswer representative

JustAnswer.com Support