Facebook
-
Facebook Fault
I am a group administrator, there are 2 problems in my own group file area, 1. The "Create File" button in the file disappears, and a new file cannot be created; 2. "Edit" the existing file " The button disappears and the file cannot be updated, can you help me deal with this problem and give me back these 2 buttons? I aready change my password, can you help me to resume it?
Desired outcome: resume the two button to my group account
Facebook
-
Suspended for 30 days
06/29/2022 1000 AM

I was suspended for 30 days because I said, "He should of pulled the trigger". This was in reference to the issue of "Machine Gun Kelly" talking to his girlfriend on the phone with a gun in his mouth.

A number of other people said the same thing, or words similar, about him also.

I was NOT allowed to contest this action as everyone at "Facebook" Headquarters is too busy.

That is all.

WT Hatch
Desired outcome: Take me off this bogus 30 day suspension
Facebook
-
Access to use facebook
June 29 I receice a text sign in to facebook. when I couldnot I selected forgot password, I figured it was time to change it, The response to my email was to sign in to [email protected] This is not my email so I created a new account with my regular email which I have used for years [email protected], com. I invited my friends and then I got calls about did I invite and ask to send mony to cash app. I confirmed the nvite but not for cash app to disregard. I send encouraging words everyday. I keep up with family and friends. I would like the account restord please.
Desired outcome: I would like my account restord
Facebook
-
facebook account disabled
I had my account temporarily disabled and under review for ages. It's now been disabled. I have no idea why. there was no discussion no advise just a heavy handed overall decision made about my account. It's a dictatorship that does not allow communication or right of reply. This whole process has been disgusting. what an absolute joke that something so totalitarian is in charge of so many peoples social media communications and has no-one to answer to but them selves.

I DO NOT KNOW WHAT I DID WRONG!

Tarrlita Kay
Desired outcome: an email to advise what happened what I did wrong and an opportunity to reply and rectify the situation. Im a grandma not an outlaw.
Facebook
-
Stole My account a Bully
Hello Face Book My Name is Brent Vincent This Guy has been harrasing me on my facebook account he has taken over my account pretending to be soliciting my friends and family to invest money with him he's a scammer he scammed me by using the platform on Facebook My email is [email protected] also [email protected] and [email protected] those are my emails but he may have access to those as well what he did he removed them from my account and used his own please help me regain and take control of my account and lock him out for GOOD! This is my contact number if you think its good to text 337-967-0039
Facebook
-
Disabled accounts
I have three Facebook accounts. For more than ten years, I never had any problem. Since I decided to promote a post (Interior Design) on my business account, my profiles were disabled, and Facebook kept charging me to advertise for a week.

After asking for reviews many times, my accounts are still disabled. I messaged as well many times about the problem without any answer.

Can someone help me, please? The time is running out, and I'm afraid to lose my account and memories.

I didn't post or do anything wrong, and I'll probably never advertise anymore.

I just want to have my accounts back.

It means a lot to me with all my children and family memories.

Kind regards,

Carolina
Desired outcome: I would like my accounts back, please.
Facebook
-
Marketplace
Sold an item for $9.00 on 2/14/21. In March a chargeback was filed even though the item was delivered. So Facebook deducted the $9 from my account to give to the customer and also deducted $20 extra for the fake chargeback to keep for themselves.

I asked for a refund but Facebook Marketplace told me in an email they will not be helping me.

I deserve the $29.00 to be returned to me, please advise.
Desired outcome: Facebook Marketplace should return the $29.00 that was stolen from me.
Facebook
-
Personal harassment
This person the graveyard witch on your site posted this video bashing me personally calling me names cursing the fuck you shit up her ass. All in the video about me for asking about her services she offers. Once I figured she wasn't who I needed and blocked her she reads the message chat to her onterage of fans for her page The Graveyard Witch

This is wrong and does go against your community standards for the way she speaks about me. You have chosen twice before to not do anything about it except telling me to block her. I have had enough of her onterage doing the same hate in their comments.
Desired outcome: Suspend her for a month no more harassment of people.
Facebook
-
not able to access a page that we have been assigned as admin of.
We bought the business and the admin has been changed but we can not access the account info. The assignment was done last week and the old admin information has been removed. This is for AAA Plumbing and Heating in Missoula Montana. The old administrators and owners sent a screen shot that they were removed. We have local advertising coming out this week and we are stating that we are on FB. Help!
Desired outcome: We need to get into the account to update the page
This review was chosen algorithmically as the most valued customer feedback.
I sent this message to what I THOUGHT was the help desk but it was sent straight back to me. My reply starts: I HAVE RECEIVED THIS MESSAGE. As I said in the email I have a warped sense of humour, yes, BUT that doesn't mean I am a nasty person in any sense. I hope you can help me thank you Phil Steer To: [email protected] Tue, 14 Jun at 20:25 We limit...
Read full review of Facebook
Facebook
-
Video Upload
On June 12th at 4am PST I uploaded an original track with a video obtained by a paid rendering service, specterr.com. By 10am the same morning, Facebook had blocked my video on behalf of Sony Music Entertainment - SME despite the fact that the song is original content and the video was legally obtained through a paid rendering service.

I immediately disputed it and filed a claim with Facebook as this is now the third time a video of mine has been flagged for copyright, demonstrating a clear and consistent problem with their algorithms.

I have not yet heard back from them on the dispute or claim, but it's frustrating having my art censored because of their error.
Desired outcome: Given that removing and uploading the video could lead to a suspension in the extreme likelihood that it is once again flagged, the block needs to be lifted immediately.
Facebook
-
Hacked FB Acc
I have tried several ways to retrieve my Facebook and messenger Acc since they were hacked on 27may. Till date, I am still unable to retrieve them even after sending a copy of my ID and keying in the verification code sent to another email. This is very frustrating as many sentimental posts are in my Acc and my friends are being disturbed by the hacker. Unfortunate I did not connect my mobile no to the Facebook Acc so I don't know which other ways I can get my Acc back. Please help me ASAP as I am desperate
Facebook
-
Facebook MarketPlace
Hello,

Facebook MarketPlace works in a way that if you want to sell something you must follow the link and create a 'Stripe' account in which I did. I was selling a Nintendo Switch Lite for £180.00. A buyer have contacted me and made a payment via Stripe. I've sent the item 1st class so a signature was needed to be able to accept the package, I did inform the buyer; a day after the package was delivered and signed for I've messaged the buyer asking if 'everything came in one piece and if he's happy with it' to which he replied 'Yeah everything is good thank you'. the day after he have blocked me on facebook and created a dispute for Fraudulent. I'm in the place where I've lost my item and the money and for some reason was even charged from stripe in amount of £205.97.. for what? the dispute is still in progress. At this moment I can't do anything about it. this is sickening. I have more than enough proof that the item was sent, delivered and the buyer was indeed happy. I would like to get all the help i can from facebook during this dispute and a possible case against the buyer and website 'Stripe' which facebook themselves linked.
Desired outcome: Help from facebook to hold the fraud accountable for his actions and more.
Facebook
-
Hacking and bullying!
My face book page has been hacked by Eddie Henderson. That is the name that he gave. I met him ON YOUR FACEBOOK DATING SITE. HE has taken over my account. I got assistance from your web site to go in and change my email address. Which was [email protected] He went right back into my account and changed it to [email protected] He changed my Facebook profile. The name under the profile is EDDIE.

I got on the dating app because it stated that it was safe and secure. However, it is NOT. I have memories on my account from family members who hast passed on to be with the Lord. These pictures I only have on Facebook. I should not have to open up a new account because of this hacker.

I would be devastated if he delete my page.

PLEASE assist with this issue. Thank you!.
Facebook
-
Not able to access my facebook account
hello!

I am not able to acess my facebook account whenever I enter my username and password it's showing "wrong username or password" and when I try to recover account with the help of "forgotten password" it's not finding my account with phone nember , email, and not with the help of username.

my usernames "kulvindersinghkunj"

email: "[email protected]"

phone# "+923117003258"
This review was chosen algorithmically as the most valued customer feedback.
Facebook was never able to handle my account appropriately after being hacked last Monday, May 30, 2022. I made it very clear to Facebook that only communications from Mauldin, SC and soon Plano, TX were authorized locations of communication and after finally getting their attention and response almost a week after my account was hacked. Facebook allowed...
Read full review of Facebook
Facebook
-
disabled account without cause
My account was disabled but i did not receive any reason for why.

I cannot log into view what the problem is.

I asked for a review and was told it's too late.

I have not posted content for 10years or so. I only use for messaging and logins.

I have tried to contact oversight board, but i cannot access an 'appeal number'.

It seems I am guilty without sentencing and i have no rights whatsoever.

What's also interesting, is that my account is disabled, but i keep get emails and notifications - and i have no way of stopping that! - FB is spamming me in breach of the spam act. if my account is disabled, FB should not be allowed to email me except for legal matter!

I don't care about my FB account and FB is NOT a company i want to associate with if this is how they work, but i do want to understand;

why my account was disabled,

why i can't do anything about it,

how can i stop the emails and notifications from continuing,

how can i get FB to remove ALL my account, data and IP.
Desired outcome: Have my account and all data completely removed from FB
This review was chosen algorithmically as the most valued customer feedback.
I have a Facebook account since 2007. I became a blogger pubblisher that advertised on Facebook, first with Don Garlits in 2021-03/2021. I also advertised The Monkees from 2012-2022. I have 105 secure blogs. Well, early in the morning around the 2:00 AM hour, after putting WHO 14,900,000 died from Covid link, which is all true, I signed of my account. Now...
Read full review of Facebook
Facebook
-
Dry fruits from foodmarket.com
I have purchased dry fruits worth of rupees 787/- from face book advertisement Foodmarket.com. I have paid the amount online on face book only. Now more than 15 days over I have not received the items. It may be a case of cheating. How resolve this case. Please help. If it is a case of cheating please don't allow such advs. on face book.

Dr Diwan, New Delhi
Facebook
-
Scam email
I keep getting the following Email from [email protected] I assume it is a scam as I deleated my FB account several years ago plus, when I go to FB login, it doesn't recognize the Email. Please let me know if it was you or not.

Hi canaryliina,





A user just logged into your Facebook account from a new device Samsung S21. We are sending you this email to verify it's really you.





Report the user





Yes, me







Thanks,

The Facebook Team
We are here to help
16 years' experience in successful complaint resolution
Each complaint is handled individually by highly qualified experts
Honest and unbiased reviews
Last but not least, all our services are absolutely free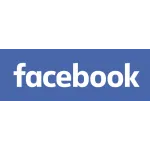 Facebook contacts