H-E-B
-
H.E.B. Wavy Potatoe Chips Original, Party Size
I have been buying HEB Wavy Potato Chips for the past five years (FM1488 store) and purchase at least 2 bags every week.

I find the HEB handling lacks attention to the care each bag receives as most packages have at least 1/4 of the volume of chips in minute pieces, not big enough to use with a dip and too small to put in a bowl as finger food.

Currant package - 07 Jul22, 07 Jul.22. 21.03L8R
Desired outcome: Talk to your supplier or correct the HEB handling of the product
H-E-B
-
Grocery bags heavy and all groceries mixed with meats and cans
Today at around 10:15 a.m. i purchased groceries at local Mercedes HEB. When i start loading my groceries into the trunk of my car i notice groceries were just tossed into bags and bags were extra heavy. Bags of groceries had meats together with canned food, so i called local HEB and spoke to Brandon i guess assistant manager. I asked him do you all train your sackers. Brandon said "they see a video". I told Brandon your sacker doesn't seem to have pride in the work he is doing. I spoke to others who shop at same HEB and they tell me the same thing happens to them where groceries are all mixed from meats with cans and gm items. Next time i see a sacker sack my groceries this way i am going to have a manager come and re-sack my groceries correctly. I took pictures of the way groceries were sacked. Can you imagine an elderly person unable to carry bags into their house because of the way they are sacked. I worked at HEB before i worked at another job where i worked for 30 yrs and retired. I know that sackers hands training and not by some video. Oh and those new tables where we place groceries on look way too high for a short person to place their groceries on. I had an elderly lady behind me having trouble placing groceries on the belt of table. Did you all even think of how this high table would affect our elderly short persons? Oh and i told manager Brandon i was going to complain to corporate he was like yes for me to report it. Brandon said it with attitude. It's sad that this is our only grocery store in Mercedes. If there was another grocery store i wouldn't go to HEB. Also cashiers and managers do not count change back to customer. Cashier Eloy is about the only one that counts your change back. When i worked for HEB i took pride in the work i did for HEB. I do have pictures of groceries bagged but i had trouble adding them.
Desired outcome: Please re train your sackers and cashiers.
H-E-B
-
Angel Sweet Cherry Tomatoes
The last couple of packages of these tomatoes that I have bought contained molded tomatoes and tomatoes with flaws such that I did not deem them acceptable to eat. The quality control for this product seems lacking. One cannot see these flaws through the packaging when making the purchase.

See attached 3 photos with package details. These were purchased at the

H EB in Rockport TX during the week of May 16
Desired outcome: Better quality control on product
This review was chosen algorithmically as the most valued customer feedback.
April 19, 2022 1:10 PM Today and most days your Checkers are in to big of a hurry to scan an item. I put my items on the belt so that the heavier items are upfront and the lighter more crushables items are usually last. They don't respect that order. I ask the checker to put some item in a bag ASAP to get them off the belt, especially meat/chicken. Most...
Read full review
H-E-B
-
General store #22/106
HEB store at 1015 S WW White Road. This is the dirtiest HEB store. The baskets are filthy, the floors are filthy, and the parking lot is filthy.

There is not enough parking, to many designated for customer pickup.

And some of your employees need more training. This week I had to park far away from the entrance. After I placed my groceries in my car and was enroute to return my basket--an employee was returning THREE baskets. I asked him if I could give him my basket to return, his answer was NO. Was that great customer service? NOT

This is a small store. HEB has smaller and larger stores that are Clean and has COURTEOUS employees. Can we have a store that provides these amenities?

Is this store a training store? Where employees train before being assigned to a permanent store?
Desired outcome: I'd appreciate a response. Clean this store inside and outside. Provide more training to employees. My email: [email protected]
H-E-B
-
Removal of product and change in pricing of replacement
"YOUR" HEB in N. New Braunfels has stopped bottling Lime Juice in the Produce Dept. You were supplying us with Pint & Quart sizes. Pints sold for $3.98 after a couple of up charges on your part at a cost of $0.24875/oz. UPC code 203055003983. You have replaced that product with "Fresh-Squeezed by Fresh 35TM, distributed by Buda Juice, Dallas, Tx in a 12oz bottle for $5.13. That's $0.4275/oz! That's about a 58% increase in price. Do the math. If you can fresh squeeze oranges, lemons, and just about any other fruit, why would you stop squeezing limes?
Desired outcome: I want my HEB fresh squeezed lime juice back in quarts and pints.
This review was chosen algorithmically as the most valued customer feedback.
The reward card is being stopped in favor of a phone app. This is particularly unfair to the older generation who don't even have a "smart" phone need to run this app. The older generation use flip phones if they use a cell phone at all. They don't have the patience to learn the technology required to use a smart phone and the apps that companies are...
Read full review
H-E-B
-
Kosher options
I find it deeply offensive that the Hispanic population is heavily catered to while the Jewish population of the Midland Texas area has zero representation and few kosher options - not even during Passover.

While I'm certain that my contribution to your bottom line is of little consideration, My family will shop at Market Street where they aren't Nazis and don't hate Jewish people.
Desired outcome: Provide more kosher options Jewish food selections.
H-E-B
-
Cashier at H-E-B Cross Creek
The whole nice and good shopping experience was ruined by the cashier. I have shopped at this H-E-B since it first opened, and I will not be coming back again. Cashiers have a very important role to the store. As a customer I cannot accept a worker who is rude, yelling at customer, and giving customer a hard time at checkout instead of helping. Is that how H-E-B trains your employees? No greeting, yelling, and slamming back at the customer.
This review was chosen algorithmically as the most valued customer feedback.
This evening 3/16/22, I stopped at the HEB on Bandera and 410 around 7 pm. The following problem occurs nearly every single time I go to the store. People who very obviously have more than 15 items, casually stroll up to the "15 items or less" express check out, and the cashiers literally never politely inform them that: "This lane is 15 items or less."...
Read full review
H-E-B
-
Discrimination in hiring process
I did an interview for HEB in 2013 for the position of executive protection agent.

They wanted to give me the job, but unfortunately, I was obligated to work overseas, and they knew about this and if within 90 days I did not get the call I would be released from obligation with that company but during the interview that night i got the call to work overseas and I informed them about this and had not issues with it.

from 2017 to now I apply for executive protection agent to protection officer to lowest level security guard.

for executive protection they reject me within 1 to 3 days and for protection officer do interview and come back for interview and question of over seas comes up and then turn me down, for the lowest security guard job I was told we don't want to hire you because we fear you will jump boat for high paying gig overseas.
Desired outcome: Want the job of executive protection agent
H-E-B
-
Product
On 02/18/22 I purchased your TEXAS STYLE HEB REFRIED CHARRO BEAN. We had them for dinner last night. Unfortunately, while eating my daughter bit down on something that poked the inside of her mouth. She screamed and spit it out onto her plate to see what it was. It looks like some sort of thorn from a tree! It was small and round with two short thorns. I took a look at her mouth and from what I can tell she will be alright. I don't know how that sort of thing could happen. I'm just relieved that this thorn wasn't swallowed. We do purchase this particular brand of beans quite a bit so I'm hoping this doesn't happen too often.
H-E-B
-
Mandatory masks on employees
Last week I was shopping in your Santa Fe, TX location, and I noticed masks on all employees. I asked an employee if they were required to wear them, and she said they were.

I'm sure your employees would be much happier given the option of wearing a mask or not. As a registered nurse, I can tell you they don't do anything but stop spit. Please stop bowing down to the politicians, and ignorant public, and let your employees be free to choose.
Desired outcome: I want to see unmuzzled employees.
This review was chosen algorithmically as the most valued customer feedback.
I purchased two of these chew bones for my dogs yesterday (2/8/2002) at the HEB in Alice. I will be the first to admit I didn't read the small print on the packaging. I naively assumed that a product offered in the dog chew department would be safe for my dogs. I have never purchased a bone like this and never expected negative repercussions from...
Read full review
This review was chosen algorithmically as the most valued customer feedback.
I have lived in Texas for nearly 30 years in this area having served at Fort Hood and FSH multiple times and retiring here. MY adult child is a transitioning Trans woman and the HEB pharmacy in Belton has acted unethically and discriminatorily now for the second time. My child was notified that her meds were ready, so she drove the 15 miles to the store...
Read full review
H-E-B
-
What kind of quality food are you selling these days?
SLIME DELI MEAT, MODLY BREAD I pulled our H E B brand veggie lasagna out of the oven, pealed back plastic, my eyes couldn't recognize the substance which tastes like medicine. The H E B brand sausage balls, SERIOUSLY? What are the gray mystery meat are Sausage balls made of? Your pre packaged Swiss cheese is so processed, its dried yellow squares that literally have a no taste. I no longer desire the taste of food at the low cost of $700 per month. Please use our non working app and website for our curb side service. Never Again H E B.
Desired outcome: Throw out deli products if it's bad. Would you feed it to your dog?
H-E-B
-
Quality of product
The HEB Taco shells yellow corn 12 count are not made evenly . I have to buy two boxes to get 8 tacos that are made right. Unfortunately, I thought it was just a bad batch, but everytime I buy them it's the same problem. This is just a FYI for quality control to resolve, because I love the HEB taco shell product and I buy them on my bi-weekly shopping cart.
Desired outcome: A better product for loyal HEB customers
This review was chosen algorithmically as the most valued customer feedback.
I was sprayed in the face with chemicals from an HEB employee at the 1101 W Stan Schlueter Loop Killeen Texas 76549 location. It happened on June 19th 2021. I immediately reached out to HEB about what happened. I gave a manager my information and was told someone will be in contact with me the day it happened. I also called and reached back out to the same...
Read full review
H-E-B
-
Purina Complete Dry Cat Chow
For three days I have been trying to make a curbside purchase at the HEB in Lockhart, Texas. On Tuesday the inventory showed that the catfood I purchase was only available in small bags, so I ordered two. By Wednesday, the earliest day curbside was available, the catfood was no longer available. This morning I placed another order and this time, the inventory showed that the catfood WAS available in the larger bag. Two hours later, I received notification that it was OUT OF STOCK AGAIN. I called the store and found out that regardless of whether I ordered FIRST, other shoppers' orders were filled after I placed my own order and that was why my order could not be filled. Curbside is clearly NOT "first come first served" here in Lockhart.

And I don't know why a basic catfood cannot be kept in stock. There are LOTS of cats in this little town. I will be purchasing from Amazon for catfood from now on because at least I can depend upon that supplier. Whenever this tiny little store run out of basic supplies, I turn to Amazon and I NEVER go back to HEB for that product. You may call me one VERY dissatisfied customer.

Ellen Massey
Desired outcome: STOCK CAT FOOD sufficient for the needs of the LOCKHART community
H-E-B
-
Charge on 9.4.21
On 9.4.21, I purchased groceries totaling $130.22 on my Capital One card ending 9789. The charge shows it was posted on 9.6.21 to my account. I didn't encounter any issues with the charge.

On 12.26.21, I attempted to purchased groceries only to find every card on my account was blocked from purchasing groceries due to that 9.4.21 charge.

Directly after the attempt to buy groceries, I contacted HEB customer service. I made several calls to your representatives, Julie, Paul, and Rosa, I was advised that Capital One contacted HEB on 9.13.21 to report that the $130.22 charge was disputed, and then reversed the charge. Capital One's fraud department reviewed my charges, and the charge for the $130.22 was never refunded or disputed. It is showing paid on my statement and in Capital One's system, and there is no refund to my card through December for $130.22.

Capital One fraud department has no fraud reports from me, and because of that they are unable to check the authorization number 00832B and reference number 5526352124807561522307 that HEB provided for the charge dispute.

Today, 12.30.21, Rosa at HEB customer service advised that I had to have a letter from Capital One stating they didn't make that call about a dispute before they will investigate further. McKenzie, in the Capital One fraud department, stated they will not prepare a letter because there was no reported dispute or fraud. Capital One shows HEB was paid on 9.6.21 in the amount of $130.22, and the money was never refunded to my account. Capital One Fraud Department is requesting the documentation associated with the charge HEB alleges was returned and is associated with the card ending in 9789 be faxed to 888.435.4217.

Account: 832.221.5274
Desired outcome: I want this investigated internally because Capital One confirms they did not call or dispute this charge, $130.22 was paid on 9.6.21, and never refunded as shown in the attached statements.
We are here to help
16 years' experience in successful complaint resolution
Each complaint is handled individually by highly qualified experts
Honest and unbiased reviews
Last but not least, all our services are absolutely free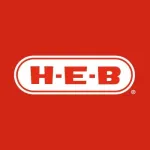 H-E-B contacts