Overview of Aldi customer experience
Aldi, the popular discount grocery store, has been receiving a lot of negative feedback from consumers lately. Many customers have complained about the poor quality of the products, including expired items and produce that goes bad quickly. Others have reported rude and unhelpful staff, long checkout lines, and limited selection. Additionally, some shoppers have expressed frustration with the store's return policy, which can be strict and inflexible. Overall, it seems that Aldi has some work to do in order to improve the shopping experience for its customers.
Newest Aldi complaints
This review was chosen algorithmically as the most valued customer feedback.
November 17, 2023, around 2:00 PM Eastern standard time I purchased a Beef Stew Kit at Aldi's on Alexis Road Toledo, Ohio. Upon opening the beef stew kit, the potatoes had a black film which I threw away. The meat had at least 25% fat lose in the package and more attached to the meat which had no consistence in size or shape, looked like for extra weight...
Read full review of Aldi
This review was chosen algorithmically as the most valued customer feedback.
Denise Diggs Customer Covington, Georgia 30016 762.317.0839 ALDI 6650 Covington Highway Lithonia, Georgia 30058 833.476.2050 Good afternoon, November 13, 2023 First and foremost, most of the cashiers at ALDI are awesome! The cashier by the name of Nakita was very rude and very impatient! She just threw my groceries in the buggy which I thought was rude...
Read full review of Aldi
This review was chosen algorithmically as the most valued customer feedback.
El 20 de octubre compré tres paquetes de bayas congeladas en Aldi, Avda. Josep Tarradelles 13, Girona 17006, España. Los puse en una bolsa para congelar que contenía otros alimentos congelados que había comprado en Lidl, que está al lado de su Aldi. Media hora después, en casa, saqué todo de la bolsa del congelador. Sus tres paquetes de bayas fueron...
Read full review of Aldi
Is Aldi legit?
Aldi earns 91% level of Trustworthiness
SAFETY NOTICE: ComplaintsBoard has analyzed Aldi and determined that it has perfect credibility and is completely trustworthy, with a legitimacy rating of 91%.
We found clear and detailed contact information for Aldi. The company provides a physical address, 10 phone numbers, and 2 emails, as well as 4 social media accounts. This demonstrates a commitment to customer service and transparency, which is a positive sign for building trust with customers.
Aldi has received 3 positive reviews on our site. This is a good sign and indicates a safe and reliable experience for customers who choose to work with the company.
The age of Aldi's domain suggests that they have had sufficient time to establish a reputation as a reliable source of information and services. This can provide reassurance to potential customers seeking quality products or services.
Aldi.com has a valid SSL certificate, which indicates that the website is secure and trustworthy. Look for the padlock icon in the browser and the "https" prefix in the URL to confirm that the website is using SSL.
Our scan shows Aldi website is free from malware and phishing activities, which are types of online threats that can include viruses, worms, Trojan horses, ransomware, and other malicious code, as social engineering tactics used to trick users into sharing their personal information.
Aldi.com has been deemed safe to visit, as it is protected by a cloud-based cybersecurity solution that uses the Domain Name System (DNS) to help protect networks from online threats.
We looked up Aldi and found that the website is receiving a high amount of traffic. This could be a sign of a popular and trustworthy website, but it is still important to exercise caution and verify the legitimacy of the site before sharing any personal or financial information
However ComplaintsBoard has detected that:
While Aldi has a high level of trust, our investigation has revealed that the company's complaint resolution process is inadequate and ineffective. As a result, only 7% of 257 complaints are resolved. The support team may have poor customer service skills, lack of training, or not be well-equipped to handle customer complaints.
We conducted a search on social media and found several negative reviews related to Aldi. These reviews may indicate issues with the company's products, services, or customer support. It is important to thoroughly research the company and its offerings before making any purchases to avoid any potential risks.
Our Verdict: Aldi is highly recommended company, but beware of poor customer service. Their 7% Resolve Complaints rating is a cause for concern. We advise using their services securely and reviewing complaints beforehand.
This review was chosen algorithmically as the most valued customer feedback.
I was at the aldi store today as I 'am every Saturday with my two kids. There was one cashier so I decided to go to the self check out. As I began to scan my son started telling me that when he was walking in the store two young kids came up to him and asked if he wanted to buy a debit card for cash. I'm scanning at the same time and all of a sudden I hear...
Read full review of Aldi
This review was chosen algorithmically as the most valued customer feedback.
I was just shopping in my local store when i observed a woman shoplifting. I saw the manager in the stockroom and went to tell him. I was only a few feet in the room and before I could speak he started yelling at me to leave the room. I started to walk back out and as I was doing so I told him I had some information for him. He said he didn't care just stay...
Read full review of Aldi
This review was chosen algorithmically as the most valued customer feedback.
Purchased with Instacart Aldi order! This is the Aldi bagel and the bagel was BURNT! Not just 1 the whole bag was Burnt…. What happened to quality control? And I purchased tomatoes on the vine which were all oosing split and had mold! I'm disappointed in both quality not being checked properly to damage to my purchases! Please check these items
Read full review of Aldi
Aldi Cream.
Bought Aldi Cream useby date 16/9/23. From Churchill Centre Store S.A.

On the 7/9/23 put it on a Bakery $15 Apple Pie when having friends for Dinner. The cream was put on everyones pie and my Husband started eating and on first bite spat it out and no one could eat it. The taste was horrific it was off as something else was in it, just disgusting.
Desired outcome: Compensation for ruined Apple pie that had to be thrown in the bin because of the bad Aldi Cream. The Cream Told sorry about the Apple pie!!! not good enough. The $15 Apple pie had to be thrown because of Aldi cream..
Aldi
Date: 9/1/2023 Time: 1i:00 am I opened a package of Happy Farms cheese slices and to my amazement, found they were not indiv

dually wrapped. They clumped together and were difficult to separate. I opened a second package, same ordeal. I checked the three remaining packages, and they were fine. I returned the 2 packages of unwrapped individual slices to the Aldi's location I had purchased them from. I fully expected an exchange or refund on my purchase. I was very surprised when cashier/clerk stated the packaging was normal. I am sure this can't be true. Cashier would not allow a refund or exchange. Needless to say, I was very disappointed. I will not risk me or my family's health if this is standard business practice. I have been an Aldi's fan for 8 years. First complaint.
Desired outcome: I would like a refund or exchange, does not matter which. Would like your employees to learn more about best business practices.
Cashier/Management Team
Customer before me dropped cottage cheese and Cashier acted like it was fine then started to get a attitude throwing everything in cart and not being careful disappointed in the way food was thrown into cart surprisingly didnt bust eggs or smashed fragile items like bread or jar of pickles! Management ignored me when I tried talking to them. The level of environment and energy was very uncalled for. Cashier and another worker joked how "females bathroom has a rave going on" very disappointing that a business can treat someone so vile and degrading. And sexist with the females like that. Happened today 8/25/23 from 430 to 5pm.
Desired outcome: Someone needs FIRED!
Booking the same item twice.
About 2p.m 23/08/2023 I visited Aldi store at Hurstville, I bought some items ,after returning home I checked the invoice and found that an item was booked twice, the invoice details as follows:

the item which was booked twice is 711898 coke 6x375ml 7.99$

terminal [protected] reference 288961 time 13:50

At the end of the invoice Warranty 711898 coke 6x375 ml coke classical 6x 375ml
This review was chosen algorithmically as the most valued customer feedback.
Hi aldi, tiana one your employee's worker was so rude, ignorant and not listen to latin hispanics community, she refused to give our full money back, it was happened on august 11 at around 4:45 pm or 5pm she doesn't listen. I am hoping you guys replace her. And I lost the receipt. I am sorry, I don't what to do? Also, she not very nice with student as well...
Read full review of Aldi
The packages that grapes come in
I have been a long time customer at aldi location at perkins rd in memphis. I have seen customers with or without children eating to grapes out of these packages that are unsealed in the store. If profit is lost that is the reason. Everything is sealed to not be munched on in store. Lettuce is sealed to where you have to tear across top of bag. I spoke to cashier and security about this happening nothing happened. Can a better package be made to where grapes are not eaten before buying? My being has always been "you buy then you eat or call that stealing from the store". Thats why to contact you to continue to find whats right and not steal. Thank you!
Desired outcome: finding new packaging for grapes so there will be no eating them in store.
This review was chosen algorithmically as the most valued customer feedback.
I am a frequent shopper at ALDI, today at around 1pm I was in line to check out when the person in front of me had a glass bottle of olive oil smash on the floor in front of my feet and glass cut me and my leg and went into my shoe. The olive oil ruined my shoes and the glass cut my foot and leg. I understand it was an accident but not one ALDI employee...
Read full review of Aldi
This review was chosen algorithmically as the most valued customer feedback.
20 July 2023, I placed an order to be delivered from Aldi, including fresh produce. One item being a head of "fresh" cabbage, &, yes, it's just a head of cabbage, but I'm retired, on a fixed income. Hate to have to throw away 1/2 of it. It was in horrible condition, It was heavily damaged all around, & when I asked the delivery person, I was told they were all like that. They should all have been returned.
Read full review of Aldi
not all the items I have orderd for delivery arrived and some stuff i did not order.. Also no receipt for the purcheses
HAve ordered a delivery.of food items. The delivery arrived but not al of the items I ordered were included and some items I did not ordered were in the delivery. Also , No receipt was provided.They send some stuff i probably will not ever use.Must have been multiple orders delivered at the same timeand the bags got mixed up.I wonder how my icecream is faring,and my beer?It is way over 90 degrees here I am John Pospisil and my contact #is 937 206

.6930'

The only reason I need to use

delivery is because I can not walk and carry anything over 5lbs,
Desired outcome: What ever you can do to remedy that this wont happen again.
This review was chosen algorithmically as the most valued customer feedback.
To Customer services, While I visited your Catford SE6 store recently and I witness stock that was on display and still in its outers in direct contact with shop floor. I informed the manager who I have raised other concerns before with him to inform him about my concerns that it is a possible trip and a food hygiene issue from possible vermin and chemical...
Read full review of Aldi
This review was chosen algorithmically as the most valued customer feedback.
Cashier verbally attacked me for pushing items backwards on the conveyor belt, they were not mine. I wanted to put mine down. He did not let me. He accused me of putting my hands all over someone else`s items. What? He laughed as was sure he was clever and funny. Uh, I personally think because I am a older white woman, that I was an easy target for a young...
Read full review of Aldi
Truck drivers
While driving to work on the Bruckner at 1150 heading North, two delivery trucks we're driving recklessly, They were tailgating cars and speeding above 60 miles and hour flashing head lights and making dangerous lane changes, I felt extremely unsafe with these two drivers on the road , please follow up and n this matter. I was unable to get a truck number, I was busy fearing for my life. I hope these trucks have GPS on them so the two drivers will be disciplined and taken off the road. Andrew Zabroni [protected] / [protected]@gmail.com
Desired outcome: Termination would be satisfactory, safety of life and property
Unfair Treatment at Aldi's: Disappointing Customer Service Experience
I had a shopping experience at Aldi's yesterday, which is my go-to store for the past 30 years, located at 8 Mile Rd Ferndale. While waiting in a long line, I was getting closer to being waited on when a new cashier opened up a new register and took all the people behind me. I had to wait while she took care of 5 different customers. This was not fair and uncalled for. I was disappointed that the employee representing Aldi did not acknowledge what she did and apologize for the inconvenience caused. Maybe she did it on purpose, or maybe she did not, but as a decent human being, she could have handled the situation better.

I plan to repost this review tomorrow with pictures and proof of purchase to show that this incident did occur. As a loyal customer of Aldi, I expect better customer service and fairness from their employees. I hope that Aldi takes this feedback seriously and trains their employees to handle such situations better in the future. Overall, I still appreciate the quality and affordability of Aldi's products, but this incident left a bad taste in my mouth.
Disappointing Experience with Aldi: Plastic Found in Chicken Tenders and No Resolution in Sight
I'm really disappointed with Aldi. I had a bad experience with them and I don't think I'll ever shop there again. It all started when I bought some chicken tenders on December 23rd. When we opened them up, we found that they were full of white plastic. Some of us even cut our tongues while eating the chicken! We took pictures of the tenders and contacted Aldi to make a claim. But it's now March and our issue still hasn't been resolved. I haven't seen any recalls on the product either, which is really concerning.

Aldi told us to keep the product and they would send us a container so we could send the tenders back. But even after requesting the container four times, we never received it. I still have the tenders in my freezer and I don't know what to do with them. It's really frustrating that Aldi hasn't taken any action to fix this issue.

Overall, I think Aldi is the worst grocery store I've ever been to. Just because something looks good doesn't mean it's actually good. I would advise everyone to be careful when shopping at Aldi. I don't think they deserve even one star.
Collect Your Trust Badge
Be recognized for outstanding customer service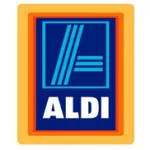 Aldi

contacts
We are here to help
19 years' experience in successful complaint resolution
Each complaint is handled individually by highly qualified experts
Honest and unbiased reviews
Last but not least, all our services are absolutely free