Pick n Pay complaints
583
Pick n Pay
-
Pathetic Service
I am very disappointed at the customer service Pick n Pay Kagiso provides, i took my hour lunch to get whatever that i needed and guess what i spend almost 40 minutes waiting for a supervisor to void a transaction, i was taken from one till to the next so that i can be assisted. worst of all the cashiers have been shouting void for more than 5 times but the manager Pamela was on the phone and not helping. I am very frustrated as i had to pay more on my bolt that was waiting for me and also i had requested make a withdrawal on the same transaction to avoid the charges, the manager couldn't help even after i complained to her. The pathetic service that was provided made me spend more than what i had budgeted.

I know this will not be responded to because this is the service we get at our local shops or should is say where blacks shop.

If this is how you train your staff to behave and treat people then i really don't know what to say...

PATHETIC SERVICE INDEED!
Desired outcome: I don't know you decide. i want compensation..The time i have waiting and the charges... i have proof of what im saying... let m know if you want me to email it.
Pick n Pay
-
They shop security and staff..
Good day. I was in Pick and pay flora center today. They shop these days its empty. The stuff are standing around doing nothing. I was thinking I will enjoy because its dead quiet. As I m walking down the idles there are people with trolley's begging you a you are trying to shop. The follow younthrough all the idles and then to them till area. I already told them I am a pensioner and do not have extra money. They do nit care. As In was going to them till the guys its still behind me and districting me. Then one of the stuff asked him in his language and I asked them why is the security not removing these people because I do not feel ok. Nothing was dome about it. The stuff all looked the other way and I have returned the puck and pay card. Ineill never return as not one cares. I was a joke.
Desired outcome: I would like to see that I feel safe in and empty ship. Staff are on holiday and should walk about and see what is happening.
Pick n Pay
-
It is a mark down item food
Hi my name is Manqoba Ntombela I want to know that food that is markdown prices is catered for staff only, because i heard that in Daveyton Mall only i am a customer for Pick and Pay sometimes i buy in Mayfield Square Mall or even in Kempton Park I have never come across that kind of problem but in Daveyton Mall all mark down food is taken by the staff members so I want to get clarity about that so next time I will check in different places or shops even in Johannesburg they don't do that. here is my e mail [email protected]
Pick n Pay
-
Queuing for Bread Rolls
Later yesterday afternoon I went to Pick n Pay. Just to pop in and out for a very few essentials.

I had to stand in a que to wait to be help for bread rolls. I was 4rd and there was 3 others behind me.

After almost 6min of waiting I eventually asked if some else can maybe help, yes I did get helped immediately. But to my surprise (probably cos I said something) I got 2 decent bread rolls and 4 of the tiniest rolls ever... not even big enough for a 4 year old.. but yet I still paid normal price for these teeny tiny rolls

I do not understand why you have this system. But it's crazy not being able to walk into your store happy and leave happy .. (especially when it is busy with loads of people's coming home from work) this is ridiculous. Other Pick n Pay stores, the bread rolls are readily available in packaging for consumers to pick up and carry on shopping. No inconvenience caused..
Desired outcome: I just would like you to revise this "queuing" for bread rolls. I would rather go to Pick n Pay Springsgate. It's seems it would be much quicker.. and more convenient..
Pick n Pay
-
Service at till points
On 23 May 2022 @ 10:00 in the morning at Pick n Pay, Wonderboom Junction, Annlin, Pretoria.

Only 1 till point open and clients standing in the isle to be attended to and this is not the first time it has happened. Went to the cigarette counter and was sent to the Lotto counter. Person at Lotto counter ignored us and went to the cashier at till point for something else and then decided to come back to assist us without any explanation.
Pick n Pay
-
misleading pricing on lamb specials
estcourt branch , lamb was supposed to be on special ninety nine rand per kilogram , store manager white male said stock finish , thier price r224.00per kilogram ,

21/05/2022 app 13hoo

this store often does not conform to national specials ,

their pricing often incorrect , and one has to watch your till slip . one price on the shelf , at pay point a different price is charged
Desired outcome: feed back is this branch part off the pick n pay group
This review was chosen algorithmically as the most valued customer feedback.
Order number : 3348273 I ordered on 19.05.2022. My order was incorrect - I assume I had received another customer's order - none of the items I ordered were delivered. I called customer care and logged a query with the consultant who advised she would escalate the query. I also emailed support. I have since called the customer centre 4 times pleading for a...
Read full review of Pick n Pay
Pick n Pay
-
PnP App Grocery order
I made a R795 grocery order online at 12 midday on the app, at 2pm got a text that the driver is here and 2 hours later I am yet to receive it I've had to call the customer support line 3 times now with no assistance I am being placed on hold on the claim to try contact the driver. They now tell me a refund will take 3-7 days, for groceries I am supposed to consume today! The customer service is absolutely appalling, PnP has lost my household as a customer that's for sure. I will definitely be looking to other retailers.
Pick n Pay
-
Online shopping
I've made a online purchase on the 8/05/2022 on my pnp smart shopper credit card, I've received a sms to thank me for the purchase and my credit was taken but I didn't receive any confirmation email .

My delivery was scheduled for yesterday morning between 9am and 1pm but I heard nothing from pnp.

When I go online the items is still in the basket but my credit was taken.

Never received my items and never received any email.
Desired outcome: Credit refund
Pick n Pay
-
Castle lte bear that was not drinkable.
The case was bought on 1/4/22 for r200. They said that they will let me know what sab say about it because this is not their product. It was bought it at picknpay liquer store ficksburg. On 9/5/22 I did not hear from them and visited them. They try and convince me in front of customers only 4 bottles were affected. After n big argument they want to replace the case. I was so upset that I left the shop. I will not buy any thing from them again. How can a company sell substandard products, in go into arguments with you if you want to complaint.
Desired outcome: i want the case to be replaced and an apology.
Pick n Pay
-
Rotten butternut
On the 20/04/2022

I purchased food From pick n pay Chris Hani mall.when I got home I found that butter nut was rotten and smelly.

I went back to the store and spoke to the manager I didn't get an apology she requested me to go take out the ban and bring it to the store even providing pictures And video so I have to bring it back to the store not even considering if I comfortable with carrying a rotten smelly butter nut after I didn't even want it near meThat's putting people s health at risk. I emailed the customer service for pick n pay on 25/04/2022 and sent all the needed information until today no reply no refund . Very poor service so they keeping rotten food as if we dog's
Desired outcome: The store needs to take accountability for their action that's unacceptable and a heath inspection check all the products on the store and I want a my money back.
Pick n Pay
-
Empty aerosol can never resolved, dried out chicken and stale bread
I had an issue that I complained about last month already. I ordered mortein target, the packer sent me an empty can. Emailed support to date I have not had feedback in any form. Who sends an empty can, do they not feel or check the items they pack?

Last night I ordered a whole rotisserie chicken, it was so dry and hard. Literally not edible, the bones itself were black, not fresh at all but packed for customers to consume. The 4 loaves of ouma bread sent as well, not fresh. Dont pack old and stale food for the online customers just to get rid of stock, that was our supper last night that I had to throw in the bin, I couldnt let my kids eat that.
Desired outcome: I want a refund on these items , I would never choose or buy that in your store. Train your shoppers not just to pack products but to check expiry dates and freshness and the quality of a product
Pick n Pay
-
Unprofessional customer service
I bought some clothes from pick n pay clothing at madeliefie and I return the clothes today around 5pm the lady behind the till ring the bell to call the manager after 5min she call the manager she yelled "I am coming" the lady explained to the manager why I want a refund on the items and the manager rolled her eye and she just showed me that she was not in the mood to assist me so I told her taklego please your attitude stink and you need to go for customer service training. I pay for the clothes didn't stole them.
Pick n Pay
-
Cashier'bad attitude
I was at pick and pay Kempton square in Kempton park, and a cashier gave me a bad attitude she was even swearing at me she is even said I can report her she doesn't care. so this how the story started we we on the que where where there is two cashiers on the same row them customers where going to the next cashier then I was standing there confused and I polity asked her if her till is not working and then she was why are you standing her and give me your staff so that you can pay and I was like I'm asking you nicely because I can see other customers passing, then we started exchanging words and she said I can report her she doesn't care. her name is winnie Selepe
Desired outcome: Teach your cashier good customer care
Pick n Pay
-
Harassment
This afternoon at pick n pay liquor my mother,myself and my uncle were harassed by an employee.The employee touched us against our will and didn't follow the "social distancing" rule.This event that took place traumatized me and made me feel sick and dirty.I am a 14 year old minor,not even my own father has held me like this predator.My mother was forced to wear a mask and was petrified due to his actions,the same with my uncle.My father was not with us and we all felt indescribably horrified.The name of your employee is Bernard.I have never felt so disgusting and small in my life.

-Shana
Pick n Pay
-
Online services
I placed a order this morning at 11h30 it's 16h47 I never received my order when I spoke to one of your agents he told me my order will be delivered tomorrow morning and when I asked him how is he gonna compensate me he put me on hold and never talked back to me when I spoke to another agent saying my money will take 10 days to go back in my account when I spoke to the Manager Randall he is telling me I'm not the only customer I didn't call about other customers I called for myself then he asked me what do I want him to do cause their is nothing he can do what kind of a customer service is that
Pick n Pay
-
Wrong airtime received, no assistance granted or refund
I bought airtime a week ago at the Pick n Pay Evaton Golden Highway and I was mistakenly given the wrong network airtime. Went back the following day to take it back and I explained to them what happened and they said the only way for them to help me is for them to re-sell it. The cashier promised to send it last week but didn't, I called in again yesterday to enquire and the manager said that the cashier will get back to me in 10 minutes yesterday but I still have not gotten a call from the cashier nor the manager.

They said they bought the airtime already but they have not sent it to me yet and when I called asking questions the manager says I'm being rude when I express my dissatisfaction with the service because when I ask him questions he does not want to answer. This is the most horrible service I've received from Pick 'n Pay. And I'm still waiting for my airtime.

Right now I've been calling but I don't get an answer, may I be please be assisted as the cashier and manager have failed to do so.

I can be contacted on 0631280313 - Martha
Desired outcome: I would appreciate to receive my airtime as promised
Pick n Pay
-
Service
I am so disappointed in the way pick n pay handled my mom a 60 year old woman, on the 20th of April 2022 around 1pm, She went to The Bridge PNP in Joburg where she was treated like a criminal by a Security guide for doing her shopping, She is not okay she is even afraid to go outside , I just wanted to notify you about this before I take it up.

Please contact me or my mom for an apology as the old woman doesn't even want to see PNP on the TV.

[email protected]
Desired outcome: I would like an apology to be given to my mom as she is old to be getting such services from security guards that don't even know what they should be jdoing in their occupations
Pick n Pay
-
Illegal mask wearing enforcement post dma
Good day.

Pick n Pay staff at Lakeside store cape town refuse to let me in without a face mask. I explained that the DMA is over and thus there are no more mandates. They claim that it is pick and pay policy.

I had entered two days earlier without a mask and nobody said a word and teller and security were friendly.

This is inconsistent and trying to force people to wear a face mask is unconstitutional and discriminatory.

Kindly advise the official legal policy with legal documents to support. Thank you
Desired outcome: Access to stores without face mask
Pick n Pay
-
Pnp Asap
I live in durban I placed an order with Pick N Pay ASAP. I placed an order on Wednesday . Today is Saturday and I still have not received my order . The call centre keeps telling me it is on their way. My order number is 084-764-2474. My name is Brittany Yorke. Last Agent that spoke to me is Skye Anders which he has not come back to him . He said he would call me but he never called . I expect the delivery at the latest by 10:00 this morning on Saturday 16 April . I am very irrate customer I find pnp customer service no existence. I will never ever recommend or use pnp again.
Desired outcome: I want my food delivered today at 10:00
We ordered food on Thursday they didn't bring it. Yesterday the driver said he was on his way and when iaksed where he was she blocked me . When I called he doesn't answer . He is a scammmer and steals your products. My order number is 3042232
We are here to help
16 years' experience in successful complaint resolution
Each complaint is handled individually by highly qualified experts
Honest and unbiased reviews
Last but not least, all our services are absolutely free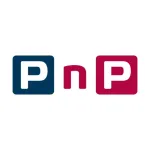 Pick n Pay contacts
Pick n Pay representative

Pick n Pay