This review was chosen algorithmically as the most valued customer feedback.
Since more and more online retailers are using Fedex, I am finding it to be more hassle than it is worth to order anything, I have started to call and ask who vendors ship thru. What a great scam, offer Amazon, and other vendors nice low rates for a service they don't provide, except occasionally, when they feel like it. Over and over I have had package...
Read full review of FedEx
FedEx
-
Having been billed by this two for my shipment in honolulu
I sent a FedEx small package to my brother in the Philiippines on Jan. 10, 2015 at 11.15 a.m. and this was fully paid and when received, the recipient was asked to pay also for the services. A few days later, I received a bill from FedEx Pasadena, CA asking me the same price to pay. I responded by sending the said office all of the receipts as proof of my payment. Yesterday, however, I received another bill from Memphis, Tennesse, with Invoice Number- [protected], asking me to pay the same thing. Also, North Shore Agency has sent me a Collection Agency Alert, urging me to respond. Is this a scam? Why are these agencies asking me to pay what I paid already? And their offices were not the ones responsible for my shipment. Although I haven't talked yet with my lawyer, yet I believe this is damaging me morally. Please correct this. Thank you.
FedEx
-
delay in shipment
My shipment took 4 days to go through 5 countries (7 cities), But it takes more than 7 days to be delivered from exit 16 to my home (less than 30 min by car) And guess what? I didnt get it yet !

called ur 800 number ten time, sent emails and got nothing yet.

One more thing; on 17th they wrote (incorrect address) Although I gave the sender the full address Then Gave it to them by phone before 17th ! p.s. its written at 9:04 pm and they close at 8 pm ;-)

what a ###ing Fedex agent is FEDEX SAUDIA.
FedEx
-
delivery
Last week a package was delivered by FedEx but I was not home. It was overcast and seemed as though it would rain. The driver put the package in a plastic bag and dropped it out of sight of those passing on the street, Today (January 30, 2015) another package was delivered. There was no doubt that it would rain. The driver left the package (unprotected) in my driveway, in a pouring rain, by my side door and in full view of anyone on the street or anyone visiting my neighbors. Who would do that in this day and age? How could anyone be so devoid of common sense or did this driver miss the class?
FedEx you have some good people but weed out the ones who don't like their jobs like this driver.
FedEx
-
poor service
On 12/29/14 Fed Ex had promised to deliver a gift through overnight delivery by 10:35 a.m. When it was an hour late, I called to find out why. I was told they would check with the courier and call me back within two hours. They never called. I called back about 1 1/2 hours later to find out what was going on. They blamed the delay on the weather--wouldn't ask the courier for an estimated time of delivery-saying they didn't want to bother him. It is now almost 2:00 p.m. and still no package. My grandson was waiting on this gift to take on a trip to the recipient but had to leave without it. We paid $40 for this overnight delivery. What a waste. I won't be using Fed Ex again.
FedEx
-
driver struck and killed my beloved pet
tracking number [protected] the driver struck and killed my beloved pet in front of my residence and my elderly room mate witness the driver then upon the nearly completed act of dragging the dog near my front yard step he dropped my pkg into the wet yard and ran to his truck, not saying any thing to my room mate who was screaming at him in response to what had happened, so i then placed a call to the local cedar hill office where the lady who answered was apologetic and then transferred me to god knows who, he didnt offer his name or title and wasnt able to tell me who the driver was nor would he send a complaint about the said driver. im extremly furious about this today. it would seem appropiate he would bring the dog back and maybe say im sorry but no ran like a dog with his tail between his legs. this is sad as what if he had struck one of the many school aged children who walk home from school, what results can be brought to him the driver about this, may i ask.in our residential area all the drivers need not be in such a rush . for the sake of our children and pets.sad to say i didnt get pictures unless u want one of the deceased dog .im calling everyone i know to alert them of this activity that happened today with this accident and see if they will start using another company that will respect our animals and children. from this day for ward i wont be using fed ex again
FedEx
-
employment
The company has zero training ethics. the company lets the warehouse bombard their package handlers with packages.
Nevermind being trained properly.the trainers are called managers of package handlers are young and verbal with cueing trainee on how to do the job,
The company does not put valued instructions on their list of deliveries if you dont understand it you dont say anything just act like you do and go to it. A physical show and tell of the job and any request outside the average should be placed in writing for that particular truck, but they wont, they say we'll offer you a pen paper so you can take note. if a certain employee is a failure, they would rather put that employee on the least amount of work. . Fedex let's the Drivers dictate who works on loading their truck.
The trucks are most always scheduled for over load but still the so called trainer manager expects package handler to pack or re pack to make the order fit that particular truck. they gave twin cities a pay increase, recently but not all their minnesota locations.
potential employees you've been now warned.
FedEx
-
stop these greedy companies
This is a well known scenario for many Canadians:
1. A friend sends you a used item as a gift worth $200 through UPS.
2. UPS decides to become your broker without your authorization
3. The smiling UPS delivery man shows up at your doorsteps and asks for $120.00 in brokerage and duty (or 50% of the value declared)

If you are not familiar with this situation, you'll most likely pay the $120 fee and play into the extortion of UPS.

If you are familiar with this scam, you will refuse to accept the package, then you go across town to the Customs Office, wait in line, argue with the officer and get the duty removed. The office gives you a stamped paper saying you're clear, and then you drive across town to the UPS warehouse where the customer service representative talks rudely and blames all problems on you when he cannot find the parcel. The truck driver in the meantime is eager to collect his $120 (and maybe his commission), and will overlook all requests you've made by calling the UPS customer service. Soon the package is lost or takes another one week to deliver, and even then you have to spend hours making phone calls, waiting on hold, and explaining why you don't need to pay anything. All this time UPS will give you misleading information, will change things behind the scenes, may not give you complete paperwork etc. Simply they will make your life hard intentionally, just so you could cough up the magic number in fees they cooked up.

Most Canadians work around this headache (and extortion -- if you don't pay the 50% brokerage) by asking the shipper to mark something as a gift and put the price down to be less than $60. This way, the government loses revenue, and the customers risk not being able to make claims for lost parcels. The entire risk can be avoided if a law is passed to ensure that
1. A delivery company will not volunteer to become a broker without the customer's permission
2. The brokerage fee should not be more than 5% of the duty. (Yes, five percent is more than enough)

By working around this problem through misrepresentation Canadians are simply letting these companies go unpunished. Charging excessive fees in the name of a questionable "service" is unethical. If you've suffered through one of these dramas, add your story here so we can have a case to file a class action lawsuit.
FedEx
-
horrible customer service / bad service overall
My

I ordered a laptop through Amazon for work. It was delivered to my home address on Friday, 7/11/14. Much to my dismay, the FedEx home delivery driver had caught us when we were out of the house and missed us by a couple hours. When we returned back home we contacted the number listed on the FedEx shipment door tag [protected] and reached, Cynthia, the customer service representative. She was very curt when answering questions about how we could get our package. We asked her if they can deliver the package to a 24 hour FedEx location so we can pick it up that day. Cynthia stated no. We asked if we can locate where the driver is so we can meet him somewhere close by his route to pick up our package. Cynthia said no. We asked her to place a note for the driver to contact us when he gets in the office so we can coordinate picking up the package. After some coaxing, she finally agreed to make a note. Which I am questioning now, if she ever did. Being that we will be going out of town very shortly, we needed this laptop as soon as possible so I would be able to login to work on my computer. We told Cynthia that we needed the laptop as soon as possible and mentioned to her that we cannot have the package delivered the following day (Saturday) as we would not be at home. She stated that there was nothing we can do at this point. Saturday the package was attempted for delivery and - big surprise!- we weren't home, so we received another door tag. We also never received a phone call from the driver or FedEx to let us know where our package was at and no follow-up from our sweet customer representative Cynthia either. We contacted FedEx, yet again, to ask for them what we can do to receive the laptop before we head out of town as we needed this ASAP. They stated that they were unaware where the driver is, they think (or assumed) the delivery office was closed for the day as they could not get in touch with terminal or the terminal senior manager and stated that since the office is closed on Sunday we will have to attempt to contact FedEx again. Come Monday I contact the FedEx [protected] number, again, and the representative tells me that everything that Cynthia told me on Friday was incorrect. He stated that they CAN drop off the package that same day had she contacted the terminal and would have dropped off the package at the location less than 5 minutes from our house so we could have received the laptop on Friday! I was so upset because we were chasing our tail this whole time trying to find someone that could help us without answering our questions with "I am unsure, I don't know, we are unaware of the office hours etc etc". This representative stated the best thing to do is contact the office first thing in the morning on Tuesday and request for the laptop to be dropped off to the location that is closest to us and mention that we will not be home on Tuesday. Tuesday comes along, and as instructed, we wake up at 6 o'clock in the morning to get in touch with FedEx to ensure that we get our package safely today before we go out of town. The representative, Ashley, stated that she GUARANTEED that we would receive our package at the FedEx location 1 mile from our house and that the store would follow-up with us and contact us, directly, once the package arrived. My husband and I waited all day long until 4 o'clock with NO FOLLOW-UP and No phone call from FedEx. We contacted FedEx, yet again, and at this point we had the number memorized as we were making daily phone calls. The FedEx local office stated that they never received a package nor notification that they were to be expecting a package at that location! To our SHOCK, we were very upset at this point and began wondering ...who was running this show? We called FedEX "customer service" AGAIN and spoke to a representative that stated everything that we were told by all previous FedEX reps was incorrect and our Terminal was already closed by 5pm. We asked to speak to a manager and the representative stated "why, they are only going to tell you the same thing". On a side note, I think FedEx needs to begin training on customer service, as they know nothing about this topic.We finally asked enough times to be transferred to a so called "manager", Cameran Osborn, when we were telling him the circus trip we had to taken to get up to this point Cameran was on the other end of the phone LAUGHING as if what we were telling him was funny. I asked Cameran what he thought was so funny, and said that we are really upset as we have been given the run around with more than a handful of reps and needed assistance as we were GUARANTEED that we would have the laptop before we leave out of town and all we have received on where our package was "i am not sure where your driver is, the terminal is closed, we don't know who the senior manager is, we don't know when you will receive your package etc etc." We then asked for Cameran's manager, Cameran said he did not have a manager. Hard to believe. He said he has a supervisor, Marcus Davis, whom we asked to speak with. We described everything that has happened these past 5 days and requested for Marcus to help us urgently. We were told that deliveries were made between 8am to 8pm but questioned why the office closed so early, at 5pm, today and why no one is able to get in touch with our terminal. Marcus, similar to everyone else, had no answers for us. I asked Marcus, surely you can find someone that can help us urgently. He stated that he contacted the terminal senior manager and could not get in touch with this person as the office closed at 5pm and no one was working at the home delivery terminal. Marcus was also mysteriously unable to give us any direction to when we would receive our package. Is FedEx run by a bunch of zoo animals? IS there anything that FedEx DOES know? I'm so upset and will NEVER EVER use FedEX as I once used to go through them for everything. I feel as though they have treated us with the utmost disrespect and will make sure to tell everyone I come in contact with not to use FedEx. I'm curious, why no one at FedEx has any managers available and how they are all at home or off the clock...interesting. I would like to see how this situation gets resolved by true professionals.
This review was chosen algorithmically as the most valued customer feedback.
July 8. 2014 To Whom It May Concern: My name is Jason Manuel Lopez, I.D. This letter shall serve as notice for my request to file a Dispute regarding an incident that occurred on Friday, June 20, 2014, which resulted in my termination today. I believe that I was wrongfully terminated and this decision should be further investigated. I was very interested...
Read full review of FedEx
FedEx
-
shipping
I sell on Ebay regularly. I pack my itmes with bubble wrap and peanuts to insure safe delivery. Obviously, I cannot insure that the delivery service does their job right though. I sent out a cast iron dutch oven shaped like a rooster last month, June, 2014. It is a very rare piece. The customer received it and it was broken. The entire beak/spout was broke. The customer was devastated, as she had been looking for one for awhile. She paid $200.00 plus shipping for this item, which I in turn refunded her after waiting for over 2 weeks for Fedex to respond. I made a complaint with Fedex the day I received the message from her that she received it and it was damaged. That was the second week of June. Today, June 30, 2014, I finally received a letter from Fedex. They have turned down my complaint. They stated that due to there not being damage to the box, it is not their mistake. Obviously, as the customer stated and as I believe, the box was dropped straight down and broke it. When that dutch oven left my house it was perfectly fine, but when the customer received it, it was destroyed. Fedex is responsible for that damage. I have used them since I started selling on Ebay and have made them a lot of money in the process. As of now, I will not give them anymore business. I am out the $218.57 that I had to pay the customer, plus the amount I paid for the item at auction.
The complaint has been investigated and resolved to the customer's satisfaction.
FedEx
-
delivery failure
Dear
Sir or Madam,
I'm a German student who came to Bali to absolve one exchange
semester abroad and I have a story to tell.
I studied one semester in London before I came to Bali. Therefore I was only for
2 weeks in Germany, which made me decide to sent my clothes, shoes and the like
directly to Bali instead of carring everything to Germany first and then to
Bali. I've asked the landlord of the guesthouse I've booked myself in if it's
okay to send it to them before I arrive which was almost one month later
(12.3.14). I've compared and booked a parcel over the website Parcel2go.com. The supplier FedEx
collected my parcel on the 17th of February 2014.The
parcel arrived a few days later in Jarkarta, but till now I haven't
recieved my own belongings. What happened?

I've received an email from parcel2go, informing me that my parcel has been hold by
customs and I would need to pay over 400 $ custom clearance. Immediately I disconfirmed and claimed that this can only be a mistake as you don't have to
pay duty taxes for personal belongings which won't stay in the country. Because
of the recipient wasn't only me they believed it was a gift for my landlord but
I cannot sent it to myself if um not there yet so this was followed by week's
of painful email exchange and phoning between me, my landlord, parcel2go, FedEx
Indonesia and the customs.

First parcel2go was asking me for my flight ticket (return flight in July already
booked) and the university letter which points out the end if studies in July.
They forwarded it to FedEx and FedEx to the customs.

Then they asked for copy of my passport, boarding pass and stamp of arrivel which
I've sent through 1 day after my arrival in Bali. More than a week later. my
landlord recieved a call from FedEx Indonesia asking for those documents. It
turned out that Parcel2go didn't forward my email. I followed up again via
email, asking why it failed but never received an email back. Maybe the contact
person quitted or whatever but since then I haven't heard from Parcel2go again.

After sending through the documents again via my landlord. Fedex requested a statement letter in Bahasa Indonesian. I
filled it out together with my landlord and the Fedex currier collected it.
After more than one week I called again. Fedex told me that it has been
rejected by customs because it's handwritten. But no one told us beforehand to
write it on the computer. I wrote it again and printed it and they collected
again. After more than one week I called again and they told me my landlord has
to fill out the same letter too. And every time it took more than one week and
it took ages to call someone as the custom department in Jakarta of Fedex
Indonesia has no direct phone number. I have to call the local department in
Bali to request a call back. Sometimes when they called back I couldn't answer
my phone because I was in University and they only try to call back once so the
whole procedure starts over and over again. A really painful process. Apart
from that I get different people every time so with every call I need to
explain my story again.

So the first time I received an official bill was on the 16th of April.
Almost exactly two months after the collection date. So even if I would have
been able to pay the taxes I would have to wait two months for my personal
belongings. I was really suffering because I only brought a small suitcase to
Bali and in my parcel there is most of my clothes, shoes, and cosmetics. In the
university we have to cover at least shoulders and knees so I had to buy some
appropriate clothes because mine were in the parcel. I had to buy some medicine
because mine is in my parcel. I had to buy new shoes because my pair is in the
parcel. I had to buy some kitchen equipment and cosmetics and a multiplug for
electronic devices just to name some examples.

Before I received the call and the bill from Fedex Indonesia customs company RPX, I've
actually thought that I would have clarified this misunderstanding that this
parcel is a gift to my landlord by sending through all the requested documents which
clearly proof that I'm a student here for a short period of time and so on. So
I was really shocked when I realized they want me to pay over 62% duty taxes (one
of the highest rates) which are around 200 Euros in my case, for a parcel I've
already paid 150 Euro for delivery cost. The amount is calculated on the
insurance value (300 Euro) which I decided I want to have from the insurance
should my items get lost or damaged but clearly doesn't reflect the real market
value of the items because they are all old and used. I've also disconfirmed
that but they told me it's always based on this value. It also took another
week to get an answer because it was impossible to answer to the email as there
was a delivery failure all the time because they used only outgoing call and
email system. But for me it's really difficult not to have it written down.

I tried to complain and to claim compensation to Fedex UK via phone for the long
waiting time which no one told me before and also I don't consider it as
normal, but they refused to talk to me as officially Parcel2go is their
costumer. Parcel2go has no service number so I need to chat with them in their
service chat. I tried three times, but they didn't want to hear about any
customer problems, so when they didn't want to talk anymore, they just closed
the chat session without letting me finish my sentence. Also they claim that
they have absolutely no responsibility for informing their costumers about any
tax regulations or national laws, but I think it would have been necessary to
at least request the documents beforehand to avoid a long waiting time or tell
me about the waiting time. I made a public complaint on their Facebook page and
after that, someone finally tried to listen to me. But instead of claiming a
compensation from FedEx on my behalf, which was the purpose of my contact, they
started writing me emails again and blackmailed me to pay the duty taxes
otherwise they will request to abandon my parcel because the deadline for
keeping it in the warehouse suddenly passed. But no one ever told me there's a
deadline and also a warehouse fee increasing for every day. Since now they still
haven't claimed any compensation on my behalf, neither tried to clarify with
the customs that there is a mistake in the original commercial invoice. I've
asked them several time for a contact person at customs or where I can go
because I was already in Jakarta but they haven't told me.

They only offered me to return the parcel for 400 Pounds to an address in the UK
which is not valid anymore because I don't live there anymore. I've asked them
to send it to Singapore but they refused to. Apart from that it would cost even
more to send it to Singapore which I also don't understand.

I also wanted to report this case to the newspaper but I don't have a lot of time
because I'm a full time student here now and I need to focus on my studies here
in Bali rather than trying to get my own items which is my right to have here!

In the meantime I've been to the Fedex Indonesia in Jimbaran but also there they
don't know what to do and no one can tell me a contact of customs directly in
Jarkarta or where to go. The import department of RPX told me again that the
recipient is not me and therefore it cannot be seen as personal belongings so I
explained again that I couldn't put only my name on the address when I sent it
because I wasn't in Indonesia when the parcel was delivered. Although I
explained the same story over and over again many times in the last three
months no one seems to care, listen or trying to understand. I also asked my
professor from university to help me and she sent also the student enrollment letter
and a confirmation from my studies in London through to FedEx but we haven't
heard back from them. The communication is really difficult.

The customs refuse to amend or change any of the taxes they charge me although they
know it's not right and legal. They are ripping me off for choosing to study
one term in their country.

The main problem is that I'm not prepared for this as its usual not necessary to
pay taxes for personal belongings which will be for personal usage only and won't
stay in the country. Also I cannot pay this huge amount because I'm a poor
student financing everything by myself here and this is a lot of money. I will
not have enough money to stay in Bali if I need to pay this. If no one helps me
soon they will put my items away and I will never see them again. Even then I
will need to pay the duty taxes so I will leave Bali with debts which I cannot
pay back in near future so I don't know what will happen to me. I have
nightmares and problems to sleep because I'm so afraid I will never see my
personal items again.

I don't know what to do anymore or who to ask as I don't know anyone here and my
energy is nearly over.
I'm begging for help.
Resolved
The complaint has been investigated and resolved to the customer's satisfaction.
FedEx
-
document undelivered
Fedex Malaysia just wasted my time and money. I have a document that was supposed to be delivered to me from my brother in GB. It took Royal Mail only 1 day to delivered it to me from Scotland to KL, however Fedex Malaysia still haven't delivered the document to me after 3 weeks. I don't know how their logistics work, but when I look them up on Google Map from their collection base to my house to could actually delivered it to me within 5 working days by foot. I've been calling their customer service quite a number of time and their response had been the same, as if they don't want to take any responsibility for their negligence. I advice people to stop using Fedex Malaysia, otherwise if you wanted to get rip-off and waited for eternity for your delivery, then Fedex Malaysia is the choice for you! By the way if Fedex management wanted to know who I am this is my document tracking number [protected]. Thanks for nothing!
The complaint has been investigated and resolved to the customer's satisfaction.
FedEx
-
very late delivery
I ordered a car part for my vehicle. The part was scheduled for
Delivery on 3/7/14. I needed the part, and counted on it, so I could
Turn the car in on saturday 3/8/14, I waited all friday and saterday,
But no luck. I called very early, 0100, sunday morning to see what their tracking showed. My tracking showed pickup on wednesday
3/5/14 and departed fedex location at 0552 on thursday morning
The 3/6/14. That is the last scan. The fedex agent told me what he
Could. He said my packge was still in california and "should"
Be delivered on tuesday 3/11/14.
Now, other than the fact that I have a case of the red #, and
Still don't have my part, what the hell good is the tracking?
Shipper auto anything tracking #[protected] also, why do
I get the feeling that i'm dealing with a government agency that
Just doesn't care?
Resolved
The complaint has been investigated and resolved to the customer's satisfaction.
This review was chosen algorithmically as the most valued customer feedback.
On Friday Feb. 14th I was scheduled to receive a valuable and delicate item by FedEx Delivery. I gave up plans my wife and I had for that Valentine's Day and stayed home all day at my Fort Myers Fl. ( Buckingham ) residence, waiting for the package. The package did not arrive and later that evening the Tracking showed the delivery date was changed...
Read full review of FedEx
The complaint has been investigated and resolved to the customer's satisfaction.
This review was chosen algorithmically as the most valued customer feedback.
In an attempt to rebuild my credit I opened up an account with Fingerhut. I placed as order on 12-19-13 for a vacuum cleaners that was $159.00. When I checked the tracking information I was infomed that the merchandise would arrive on 12-27-13. On 12-27-13 I was off work and waited for my merchandise. No one ever rung my bell or knocked on my door. At about...
Read full review of FedEx
FedEx
-
where shall I start...
I am amazed that FedEx continues to be in business based on my present experience. Given the holiday season is quickly approaching I understand it is probably FedEx's busiest time of year. I had 2 packages with the same tracking number:
[protected] posted to be delivered 12/17/2013. It was getting close to 5 pm so I called to inquire how late FedEx delivers so I could keep an eye out for my packages as opposed to leaving them on my doorstep and risk theft. The FedEx woman told me they deliver up to 6 pm. After 6 pm no delivery was made so I recheck the tracking information which continued to state package was on vehicle for delivery. So I called to verify if there was a change and this FedEx person claimed that "this particular driver" delivers up to 8 pm. Once again 8 pm passes no package- I check the tracking again and call FedEx about my delivery. Lo and behold the FedEx person told me I was most definitely to have my package delivered this day and that the drivers deliver up to 11:59 pm. Three different employees each with a different responses. I told the third person about what was conveyed to me by the two other FedEx employees said then remarked I was surprised it would be so late that I would need to wait for my package. The woman said my signature was not needed and it would be left at my door. I was not going to take a chance because I did not want to have my package stolen so like a fool I waited til midnight and no package was delivered.
If there was a problem I would have understood- I am not an unreasonable person. I was anxious for the package because it was worth over $440. and contained two plush electric blankets I was going to give to a disabled couple who were having trouble paying to heat their home. I did not know this couple. I met them when I was passing out free meals. Their hands were so fragile and freezing it just weighed on my heart. I guess no good deed goes unpunished because on 12/18/2013 initially the tracking information stated my package on vehicle for delivery and later changed to unable to be delivered as a result of weather conditions. It also stated package was on vehicle for delivery 12/18/2013. Guess what? Package delivery attempt could not be made. Why? Weather related conditions. I know the area well, received packages from UPS and USPS Tuesday, Wednesday, and Thursday. I asked my UPS man about delays and weather and he checked knowing where my package was coming from a place near a UPS office about 40 minutes away. There were no weather related problems the highways and roads were and are perfectly clear and have remained as such up to today 12/19/2013. Weather delays my foot! I noticed tracking information removed my package from vehicle last night, never went back on it, and "no delivery attempt made" was listed this morning on 12/19/2013. This is the 3rd time in 3 days when the weather did not have any trace of snow. In fact today was beautiful much like an early Spring day @ 52 degrees.
I emailed FedEx office about this w/o a response to date. I asked if I was being "punished" for merely contacting FedEx to ask about delivery times even though all 3 employees either intentionally misled me or lied to a customer. How could such a profitable business run a company so poorly that customers such as myself are treated in such a petty manner? I will avoid using this company in the future and hope others who experience problems rely on UPS and USPS. Both are reliable, courteous, efficient, and do not lie to customers. Funny thing is on 12/17/2013 UPS delivered a package that I ordered at the same time as the blankets, yet here I am on day three and FedEx fails again. I notified the company I purchased my items from. FedEx is over priced and shoddy at best!
The complaint has been investigated and resolved to the customer's satisfaction.
FedEx
-
live animal ship
So i had a lizard live shipped over night, tracking number came up that he would be delivered to my house by 4:30 pm TODAY, 4:30 came and passed and no delivery. im at work and i called customer service (45 mins on hold) they told me he was shipped ground instead of overnight and it was the breeders fault, its not. they then told me he would not arrive till 4:30 on monday night but as a courtasy to me they would ship him to me by 4:30 tomorrow. They CHARGED the breeder the fee to have him be here by tomorrow (not a courtsey). I now have to make sure my child isnt around when the package comes because his lizard will most likely be dead in the box. The nasty lady on the phone in escelations showed no empathy at all over the situation and told me i could drive the 2 hours to crofton to pick him up. This is not acceptable and i will NEVER ship a live animal through Fedex ever again and will make sure to let everyone know how horribly you all treat LIVE animals!
Resolved
The complaint has been investigated and resolved to the customer's satisfaction.
The complaint has been investigated and resolved to the customer's satisfaction.
This review was chosen algorithmically as the most valued customer feedback.
I have worked as a temp and for multiple contractors at fed ex home in st. louis MO. As a temp it is an okay work environment 13.75 - 15.75 hourly + overtime. As a temp they dont expect much out of you and you have a small workload and get paid on time. The problem with being a temp is you typically only get hours oct-jan depending on the amount of snow we...
Read full review of FedEx
The complaint has been investigated and resolved to the customer's satisfaction.
This review was chosen algorithmically as the most valued customer feedback.
There was a knock on the door on Thrs. morning and I went right down to open the door. I opened the front door to find a box from WalMart.com, delivered by the Fed EX truck that was backing down the driveway. About and hour later I went out and drove down the driveway. I was irritated to find 3 more boxes and the Fed EX slip down at the road by the mailbox...
Read full review of FedEx
We are here to help
16 years' experience in successful complaint resolution
Each complaint is handled individually by highly qualified experts
Honest and unbiased reviews
Last but not least, all our services are absolutely free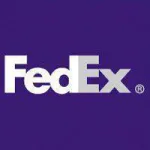 FedEx contacts