This review was chosen algorithmically as the most valued customer feedback.
On or around Janurary 23, 2022, I booked a transport company through uShip. I understood uShip to check the credentials of their transporters. When it clearly stated on the uShip site that my transporter was licensed, bonded and fully insured, I believed this to be true. Nowhere was it stated that I was to be outsourced to a different transport company that...
Read full review of uShip
uShip
-
refusal of shipper to release payment
Help.! My shipper refuses to release payment for my transport of his goods. The was no damage, it was on time, everything went according to schedule. My profile is GODOGGO.
I have a signed copy of the BOL and sent him the original as he requested.
He keeps making requests / demands of me after delivery... failure to follow his demands . .. he will withhold payment until his demands are met.
Help.!
214-695-1211
Robert
Desired outcome: release payment
This review was chosen algorithmically as the most valued customer feedback.
I had an extremely bad experience with uShip and their Provider "L&M Trusted Transport". I had booked "L&M Trusted Transport" via uShip to move a Highboy Dresser from Cumming, GA to Ashburn, VA. This was an Estate Sale purchase. L&M Transport confirmed to pick up my furniture on 8/14/2021 Saturday Morning 9:30AM from Cumming, GA. The Service Provider name...
Read full review of uShip
uShip
-
Delivery of pet
I just got taken for $1500 by Ushipdeliveryservice.com to have a poodle puppy delivered to me from Oklahoma City to Cincinnati, OH. The puppy was already paid for and the breeder ensured me that Uship would handle the delivery. Uship Delivery Service contacted me to inform me they had the puppy but needed $1000 refundable ins. and $500 for crate rental. Paid fees but never heard from again except to tell me the papers were bei ng processed and they would text me instructions to pick up puppy the next day. I am out $1500 and as a 75 year old senior on a fixed income, I need my money back. ASAP!
Desired outcome: Want my money back!
This review was chosen algorithmically as the most valued customer feedback.
1. I posted a shipment for bid. Driver accepted, but then kept trying to make a deal outside of Uship. I refused and reported him. He was blocked for a day and got his account reinstated. 2. I re-posted the the item and raised the bid. Same driver accepted the bid and all seemed okay, except he said he would "appreciate a gratuity", which I didn't like. 3...
Read full review of uShip
This review was chosen algorithmically as the most valued customer feedback.
Everybody Sorry to say this, I had a Very bad and poor experience with this company Just because me and my brother have two separate accounts there saying only one is allowed per household which he does not even live with me and because of this they went in an suspended our account saying we "violated the policy". And now got an email: We have made the...
Read full review of uShip
uShip
-
Illegal Drivers
Uship lets people do illegal business on there site. Its up to the person registering there services if there going to be honest or not. Most people bid loads do not have the proper commercial insurance and dodge DOT scales, this is why they can under bid most legit company's on there. They take advantage of the customer. I realize people want a good deal but reality is if someone is hauling your stuff and they bid less than a $1 a mile they are illegally hauling. Uship does not enforce this as they make money off the customer listing the item and make money off the company shipping it. they are the only load board out there that does not require you to list your DOT or Motor carrier# witch is a must as if you have a Motor carriers number you are listed with the federal govt witch makes sure you have the proper license and insurance to operate in each state. They have made a show out of this company and I guess that were they think they are above the law
This review was chosen algorithmically as the most valued customer feedback.
I contacted Naveen Sharma (phone-+91 90280 90412, +91 77438 06548) feom Uship delhi service branch, who insisted that i deal directly with him and not book online. my car had to be transported from delhi to mumbai, 1)he had promised door step delivery- I dint get that. 2)the delivery person demanded money- no hidden costs were promised. 3) my car had...
Read full review of uShip
uShip
-
auto pickup and delivery
I used uship to ship a boat a few years back and had no issues so I was surprised to encounter so many issues with shipping my car. I cannot give a good recommendation to ace auto transport or safe auto transport. I accepted ace's bid to ship my car 10/23/2017 "10/27/2017. Jeff told me he would work with me. He told me to give him a week's notice to line up a driver. My new car arrived 10/17/2017, so I notified jeff so that he had a week's notice. That night I received a call saying the driver (Safe auto transport) will be picking up my car in the morning. I called jeff (Ace) and explained that I was picking up my new car in the morning and would not be home. What happened to the week notice? He said he would take care of it. The next day while at the dealership the driver calls and wants the car! He said he never received notification from jeff (Ace). So I rushed back to load up my car" good thing I already cleaned it out. I spoke to the driver because the car was to be delivered next week and now it could not be accepted by my son until after 4pm on thursday. The driver agreed. Off he went from sarasota, florida to cambridge, mass on tuesday around 4pm. Wednesday he calls my son and says he is delivering thursday morning! My son calls the number the driver left and it goes to voice mail "mailbox is full. I call safe auto transport and explain that the car cannot be delivered until after 4pm on thursday and that the driver told me personally that that would work. He had the driver call me. The driver said he had cars to pick up and would deliver in the dark from 8pm to midnight. Ok, so what can we do? Thursday morning he calls my son and says his "friend" has the car and will deliver it at 4:30pm. So questions are" did the driver sleep at all on the way from florida to mass? Why is a friend delivering the car? I feel that we were held hostage by these companies and can not recommend them to anyone. Their uship app with tracking does not work either.
uShip
-
shipping
I made an agreement between myself and a private individual to purchase a dog. Over email she told me the total cost would be $600.00 and I would have to pay that to the shipping company who then pay her her share. So, I sent the $600 and almost immediately, the shipping company U Ship Transport sent me an email saying I had to commit $1700 to a cage. I told them I could not nor was that my agreement. I asked for my money back. They refused. I had no agreement with them. So, they have my money and I don't have the dog. They have a $600 dog and my money. I'll follow up with a suit. Be careful, U Ship will steal your money.
This review was chosen algorithmically as the most valued customer feedback.
Another disappointed customer. I had two separately contracted drivers who bagged on me the last minute for a vehicle transfer. The last called me early evening on the day before he was supposed to pickup early the next morning with some lame excuse about how since he was a day late on pickup (Actually 2 days late), his uship contract wasn't valid, so he...
Read full review of uShip
uShip
-
delivery
I shipped some meds via this shipping service uShip and it was the most terrible experience ever! Meds were very important and I even paid for fast delivery, but package was delivered days later than I was promised. I was in contact with them and tried to find out where my package was and when will it reach the final destination, but these people were absolutely unprofessional and were not able to tell anything. I will never use them again, they are horrible and I would not trust them!
uShip
-
I was the seller of a baby grand piano...
This company SUCKS. I sold a piano to a great great lady. The company that picked it up through USHIP was Gerald Brown from Georgia. He was two days late and when he arrived proclaimed to be a piano mover but had no clue how to dismantle the legs! He and his cohort then used a flat dolly with no plywood and marred and scratched my 2 year old white oak wood floors. As then went down the concrete steps (just two) they chipped my those too. Upon gathering the estimates, the floor is over $1000.00 to refinish and the steps are almost $800.00 to re pour. USHIP wants nothing to do with it and turned the buyer over to the insurance company in Roanoke where they said NO THANKS. They told me to put a claim in with my homeowners (and raise my rates for something that Gerald Brown did). They told me to just try and contact his insurance company now! The buyer feels so horrible...I get left with scratched up floor, chipped steps and told to basically pound salt. Everyone made out but me! I should of given the baby grand piano away at this rate. This company has no integrity. STAY AWAY FROM THEM.
EMAILS:

Cynthia Girman

Jun 1, 9:49 PM CDT

Sam, I truly hope uShip can help here. Sheri is the seller of what I had shipped. There is no reason for her to be responsible for damages that Gerald Brown caused. Roanoke Insurance says that the insurance covers the piano which was not damaged and suggested that she file with her homeowners or pursue a claim with Gerald Browns insurance. The former us not acceptable - it was not her fault, nor an act of nature, and her insurance rates should not have to go up. What recourse do we have? Can you contact Gerald Brown? Should we pursue it up the chain of uShip? It is hard for me to understand a business model where uShip coordinates shipping with carriers but does not take responsibility for damages that the carrier makes to a home out of negligence. If this is really the business model, then I agree with Sherri that people need to know that

I truly hope you can help
Thank you
Cindy
sherri rapp

Jun 1, 8:12 PM CDT

This is ridiculous that I had my floor destroyed as well as my steps by Gerald Brown. No Cindy is told NO ONE can help ME? I"m the victim...I have all the damage in my house and Gerald Brown is walking away smiling. I I'm going to call an attorney and see what my rights are as well as post on facebook for NO-ONE to ever use USHIP as you have not integrity.
I sold the piano for 2500.00 and now I"m out 1700.00...I could of given it away at this cost. I want the phone numbers of your supervisor and insurance company. I want Gerald Browns insurance information that you clearly must have on file for him to even register and work off of USHIP.
I have been patient through this entire horrible process...Cindy has been outstanding and a darn right honest and caring person. I am now at the end of my rope.
Sherri M. Rapp

Sam S. (uShip)

May 31, 9:22 AM CDT

Good Morning Cynthia,

Thanks for your response, and I am sorry for the slow follow-up. I hope you had a great holiday weekend. Unfortunately because we are not the insurance party, we cannot help customers submit a claim. Rather, they need to do so from their profile by going to their listing, and then File a Claim. For questions about filing a claim, you can definitely contact Roanoke directly at 844-283-8350. You can let them know you are a uShip customer, and they can answer any questions that pertain to your specific claim! They will have better insight as to how it will be filed with Sheri's issues as well.

Let me know how that goes!

Sam S. | Customer Success Associate | uShip Customer Operations

Sam S. (uShip)

Jun 2, 10:52 AM CDT

Sherri and Cynthia,

Thank you for your updates.

Sherri, I can definitely understand the frustration you have with all of this, and can assure you I have been doing everything I can from my end to come towards a resolution. As advised, I am glad you were able to submit a claim to Roanoke, but I am sorry that in the end your floors were not covered. Please understand, that as a shipping customer on our site it is the responsibility of them to make sure their shipment is covered, which is what Cynthia did in her case. uShip unfortunately cannot control what forms of damage that Roanoke will cover, this is a third party with their own policies and procedures. I do think that Roanoke would have the best advice as to what to do next though, and it may be best to try to file through Gerald's insurance as advised.

Gerald, as Sherri and Cynthia have both been going through the claims process as advised by uShip with no luck, I ask that you now step in and answer some questions to help us out. If Sherri chooses to file a claim through her homeowners insurance we ask that you give your insurance info as needed. As your carriers you assigned to this damaged Sherri's floor, we do expect you to fully help rectify this situation and take responsibility for their negligence.

Please respond within 24 hours, or we will place a hold on your uShip account.

Thanks in advance,

Sam S. | Customer Success Associate | uShip Customer Operations
I would like the money to restore the floors and step back according to the quotes. ASAP>
This review was chosen algorithmically as the most valued customer feedback.
I was looking at a stove on ebay I then signed up on uship they gave me average costs of point to point shipping once i saw the bids approaching their mid range average cost i purchased the stove . i then proceeded with the negotiation with the likely shipper i gave him the addresses involved but because uship didnt change the item to bought (uship does not...
Read full review of uShip
This review was chosen algorithmically as the most valued customer feedback.
I contacted them about the plumbing services. It was real waste of time, because Guruship Developments Inc. gave me the quote and promised to start the job within one week. They got money and no one showed up to start the work. I called them almost every day and left messages, but all my attempts were completely useless. I already opened the case against them and hope to get my money back.
Read full review of uShip
This review was chosen algorithmically as the most valued customer feedback.
One of their Shipper damage a headboard that he did not secure and protect. I had to refund the money to customer. Now the shipper will not pay for the damages and as he quoted and demanded. "And you know. Uship is just a board like eBay. Unless you bought Uship insurance. Which most don't because each transporters carries their own. And that's not how it...
Read full review of uShip
The complaint has been investigated and resolved to the customer's satisfaction.
uShip
-
very misleading
So I bid on a honda atv on ebay and on the listing uship offers to provide estimate and multiple moving companies. Their estimate is $493. I buy the atv. I sign up for their auction of carriers. Eight days later... End of the auction... One bid $699. So their estimate is 40 % off... Forty percent
So word to the wise if you are going to move something with wheels on it, don't trust uship
Take a few minutes, search the web and you will make an informed purchased with real costs... And you will be much smarter that uship
Resolved
The complaint has been investigated and resolved to the customer's satisfaction.
The complaint has been investigated and resolved to the customer's satisfaction.
This review was chosen algorithmically as the most valued customer feedback.
Wile accepting a bid to ship 2 motorcycles to FL clicked continue but inadvertently overlooked a small easily overlooked button about insurance which as in most WEB sites would come up highlighted so clicked continue a second time noticed it the next time around declined insurance and clicked continue this time it went through. American express auto called...
Read full review of uShip
The complaint has been investigated and resolved to the customer's satisfaction.
uShip
-
customer service & insurance response = zero help
Contracted through USHIP to have an expensive military generator trailer moved from Atlanta to Raleigh. In transit the shipper failed to secure several panels on the generators which subsequently "fell off" during transit. The covers are impossible to locate used and the missing panels render my generators unusable for my application (same cover on each of my two generators was lost). Repeated calls to USHIP customer service and repeated e-mails yielded zero contact with someone there that would help. Meaning nobody EVER called me back regarding my claim. It's been a month and many different attempts to reach them and still no returned call. I paid for USHIP Insurance on my load, through USHIP's website, and still nothing. I find the measure of a company's value to be measured not when things are going well but when things do not go well. How USHIP dealt with me (or didn't deal with me at all) when I needed them most tells me volumes about what they think of their customers and what "Customer Service" and "Insurance" mean to them. Short answer = all three mean nothing at all. I highly recommend looking anywhere but USHIP for your shipping needs.
Resolved
The complaint has been investigated and resolved to the customer's satisfaction.
uShip
-
they started asking for more money.
We went on Uship Delivery Service website that state that they deliver dogs. My husband and I went to pay the money at western union and, they said they bring the dog to our door step. Then when it came down to getting the dog they started asking for more money.
We are here to help
16 years' experience in successful complaint resolution
Each complaint is handled individually by highly qualified experts
Honest and unbiased reviews
Last but not least, all our services are absolutely free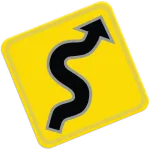 uShip contacts