DISH Network complaints
1080
DISH Network
-
Bill
my dish has been cut off for none payment since4/14/2022, but my bank statement for Feb & March show that $81.87 has been auto deducted for #8255909855143308, please explain why this happened & credit me for the days that the service cut off when it is paid, I am attaching proof of auto pay withdrawal from my bank.

#8255909855143308

Irene Salazar

1403 S. Broughton ave

Odessa, Texas 79761

Thank you
Desired outcome: please credit my account, & turn service back on. ASAP
DISH Network
-
Dish installed a satellite dish on my roof without my permission for another customer
On Friday, April 15, 2022 I called DISH network 3 times in order to have removed from my roof stack pipe one of their satellite dishes that was incorrectly installed on my property for another customer. I live in a townhome complex that are row houses and about 1 year ago I discovered the satellite dish on my roof and had that confirmed by my roofer. In Dec 2021 or Jan 2022 after an ice storm I noticed a DISH service truck parked on the street in front of 1739 w farwell ave (I live in Unit B at that address) and I flagged down the onsite service/repair tech to determine if the satellite dish belonged to Dish or RCN. From the street, the tech confirmed that it was a DISH satellite and due to the icy conditions he could not at that time get on my roof to trace who the dish belonged to and relocate it. He advised me to call in the Spring. I did so 3 times on April 15, 2022 and was told by two customer service reps and a supervisor that because I WAS NOT the customer, I could not have it removed off my property. They apologized for it being installed on my property without my permission but refused to escalate the call. My roofer will not remove it either as he does not want to get in trouble with whomever the satellite dish is assigned or that satellite company. I need this mistake rectified by DISH within the next 3 weeks so that my roofer can fix any shingles that need repairing. I just discovered this a year ago and finally identified it belonged to DISH and called DISH and they are refusing to assist because I am not the customer and they are refusing to research who is and fix it by notifying that customer. Please have someone from the escalation team contact me to rectify this situation immediately. Otherwise, I will have to hire a lawyer to sue DISH for improperly installing their equipment on a noncustomer's property. I may be reached at 773-318-6901 -- Mary Tylus.
Desired outcome: I would like DISH to come to send an onsite service/repair person to figure out where the service runs to and remove the satellite dish from my roof stack pipe and install the dish on the current customer's property.
DISH Network
-
Paying for breakdown!!!!
My hopper stopped working. Tried to reboot several times prior to calling DISH. DISH employee was unable to get the hopper to work. She shared she would have a new Hopper sent to me, which would take 1-5 business days! Advised the lady I have been paying a monthly fee for such events which would cover the cost of a technician to come to my home to fix the problem. The lady was unable to have a technician come out. I asked to speak with a supervisor, Peter. He too shared he was unable to send a technician to my home to fix the problem. I asked why am i paying a monthly fee, Peter said it was to cover the cost of shipping the Hopper to me! Really. Paying $120 for possible mailing. This was not shared with me at the time your agent sold the DISH protection. If i was a new custom requesting your services, you would be at my home. You are placing new customers above your loyal customers. This is not smart business. I will be looking for a new service!
Desired outcome: I would like for someone to reach out to me: Phone: 832-492-2878, email: [email protected]
This review was chosen algorithmically as the most valued customer feedback.
We had been with Dish for many, many years but the rates kept getting higher and higher. With the Biden economy well over $4.00 a gallon for gas, inflation at 7.5% and rising along with everything either not available or costing 20% more we had to make a decision. We cut back on what Dish had to offer which ended up giving up the channels we like and left...
Read full review of DISH Network
DISH Network
-
Rewards card not received
I was to get $150 visa reward card when I signed on I signed on in sept 2021 and have not received the card and I called the support line about 5 weeks ago and no help I still see where the reward card now is $200 every time I see an add today date is 3-25-22 right at 6 months since I have had the service, called the support office and they said would turn it over to corp and as of this date 3-26-22 have not received
Desired outcome: To receive my $150 which you advertise to sign up
DISH Network
-
No loyalty to their customers
In my opinion Dish Network has the worst customer service and most uncaring people working for it. Please whatever you do, DO NOT sign up for Dish Network services. I has been a loyal customer for over fifteen years. I didn't raise a fuss when channels weren't available (which was often) because of disputes form he channels owners wanting more money. Why, because Dish Network was fighting for us the customers so we didn't get higher costs for our service. Yet my service would go up each year, maybe not a lot but it did and I didn't argue.

One month prior to writing this I saw my bill went up again, so I called. I spoke with a Customer Service Representative and asked if there was anything that could be done to lower my bill? She saw that I had been a customer for fifteen plus years and that because of that she could help and my bill would be lowered. It wasn't much but I was fine with that because I liked the service. She informed me that doing this would enter me into a new two year contact. I did agree as again I had been a loyal customer for so long and hadn't planned on going anywhere.

A few weeks after that I found out I will be losing my job. So today I called and said I would need to cancel my service and wanted to know how to return the equipment. I was immediately told, "I'm sorry to hear that and we can do that but you just did enter into a new agreement and there will be a $230.00 cancelation fee"! I asked if there was any way to waive this since I will be out of a job and the fact that I have been with Dish for so long. The CS Rep said "NO" we can't do that. Not, "We won't, but can't". That is a lie I found out later, they can but won't. I was offered a way of "Pausing" my subscription but paying $5.00 a month plus taxes for up to nine months, but at this point I wanted nothing to do with Dish any longer. Maybe if I was greeted with some form of caring for my situation at the beginning of the call and was told "Yes" we can cancel your subscription and waive the termination fee for being a long term loyal customer but then also offered the pausing deal I may have taking it. When I asked to speak to a Supervisor, the reply was of course but they won't be able to help you. She was correct, I spoke to two so called "Resolution Specialist" who informed me that they only conditions to waive the termination fee were being permanently institutionalized or DEATH. So I can be unemployed and possible homeless and still have to pay their BLOOD MONEY!

I have been in Customer Service my entire life, and rarely have I come across multiple people working for the same company with such uncaring and complete discuss for their customers. SO PLEASE READ THIS CAEFULLY BEFORE EVER THINKING OF BECOMING A DISH NETWORK CUSTOMER.
DISH Network
-
Programming
America is a First Amendment Nation in which you have Freedom of Speech

I want to see variety, not an attempt at suppressing media because you want to violate the Rights of Americans

The recent loss of RT America is not supportive of Americans who want to see all perspectives of factual information without reliance on propaganda

Censorship is the wrong move by Dish
Desired outcome: Bring back RT America
DISH Network
-
Repair technician was incompetent
After we were not able to get our DISH Network to work, we called customer service and spent over an hour on the phone before the representative realized they'd have to send a technician. The technician showed up the next day, he fiddled around and after 20 minutes declared that our TV was broken. I challenged him saying that the message on the TV screen says something about the signal. He insisted it was the TV and then said, "If you still can't get a signal with the new TV, I'll come back." Since our TV is relatively new and the message was about the signal, I did not want to make this expense or go through the hassle. Luckily my daughter dropped by. She picked up the remote, pressed TWO buttons, and we got our DISH network back.
Desired outcome: 3 desired outcomes: 1) Better technical support. 2) An apology from the company for sending an incompetent technician 3) We received a chance to do a review, but it expired before I could get to it. Extend time for writing review.
DISH Network
-
Dish Network dropped Root Sports
Root Sports is one of the few channels I watch consistently, along with the Golf Channel. I have to get an expensive package in order to receive the Golf channel, which I am happy to pay.

But...

Without Root I cannot watch the Mariners or Gonzaga basketball, 2 of my main viewing priorities.

I have been a Dish customer for 18 years but I think I will have to go to DirectTV.
Desired outcome: Bring back Root Sports!
DISH Network
-
Dishsmarthub purchased overcharged.
My VC No. 01504473024.

I was excited and overwhelmed with the offer from DISH TV for the supply of dish smart HUB at Rs.2,499/- and with a cashback of Rs.500/- to the account, and no other charges are applicable.

I had readily accepted the offer and the Technician from your franchisee visited today the 8th March 2022, at 10.30 am and left at 12.04 pm.

After installation of the smart hub, as the reception was not okay, had to visit the terrace to check the antenna. Then it was detected that the LNB receiver was damaged, so it was replaced, and he mentioned that the cost is Rs.500/-.

No other part or accessory was replaced/fitted.

Even, after the replacement of LNB, he frantically tried to tune or adjust, and though it took about 20 minutes he was not able to do it.

Afterwards, he wanted to activate the Internet and could not affix the password, because he was not aware of the alphabet. I had to show him the alphabets of the password and then only it was registered.

He then asked me to pay him Rs.2,850/-, which I had paid through Paytm. Please confirm whether his charging for the LNB receiver is valid or not and it is not over-charged. Rs.150/- was recovered from my account.

Now, I require the following from you:-

1) To send on my registered e-mail id

your official receipt for Rs.2,850/- paid by me to your

Technician.

2) To Refund Rs.201/- for the excess charge. ( Rs,2,850 minus -Rs.2,499 for

the STB + Rs.150 for LNB - Total Rs.2,649 = Rs.201/-

With this type of service, how do you expect me to recommend

DISH TV to my friends and relations?
DISH Network
-
I cancelled my account with DISH. The woman said they would send a box and label to return the equipment, which they didn't do.
I cancelled DISH service. We had a DISH DVR, including a remote, and a JOEY, including remote. The woman said DISH would send a box and label to return the equipment, which they have not done. I just received notice DISH has charged me $448 for not returning the equipment. We don't have $448, which means bills aren't going to be paid and we can't afford meds and groceries. I want a refund or for DISH to reverse the charge.
Desired outcome: We want a 100% refund or for DISH to reverse the charge.
DISH Network
-
Dishnetwork
I was a customer for 22 years, they kept raising my bill for the most basic service. They promised a certain price, then billed 15 to 20 dollars more so my basic service was over $103.00. They charged for a dvr that was over 10 years old , charged $12.00 for local channels when they are free, for taxes that don't need to be collected . When you call them they tell you it'being recorded, so I record them too and catch them in many lies. WHEN I TELL THEM YES I RECORDED THEM TOO FOR PROOF THEY HANG UUP! Real honest company huh?

My solution , I bought a TIVO on Amazon for about $200.00! Now I can watch whatever I want whenever I want for much less money. I have saved about $800.00 the first year .
Desired outcome: To let people know how trustworthy dish network is. I'll never go back.
DISH Network
-
TV Service
I have been a customer for at least 10-12 years and they just raised my price too much as a senior so I switched to spectrum... When I called to cancel my service - first they would not let me and kept trying to bash spectrum and then offered me a better deal... When I said I wasn't staying then they told me I was breaking a contract which I know I had never agreed to or signed anything... They said I owed them 220.00 (seems like senior abuse)... I plan on filing a complaint with the state.
Desired outcome: apology and refund
DISH Network
-
Problems with customer service
For weeks I have been having problems with the remote control for my living room TV. It is difficult to impossible to get some of the buttons to respond when they are pressed, no matter how hard I press them. "O". "8", "6", and "SELECT" It is very difficult to try to work around these problems and still use this remote. As time goes by, more buttons are becoming more difficult to use. I have had three telephone conversations, and each one has been an exercise in frustration with no help provided. The receiver has been reset several times with no improvement. Also tried new batteries with no help. It just seems that the phone girls are very hard to understand with their heavy accents and they don't seem to understand what I am trying to explain to them. For a week I have tried to reach some one thru your chat line with no sucess. This remote is not that old but it does not work properly and needs to be replaced. Ronald H Kirkland, 13562 Stacy Lynn Dr, Moreno Valley, CA 951 924 2426 [email protected]

Dish Account # 8255 9095 6258 5817 Remote 20.1 IR EchoStarTechnologies 180552
Desired outcome: The Remote Control needs to be replaced as soon as possible
DISH Network
-
Dish was on pause for 3 years paying $5.00 a month
I've had Dish for the last 20 years, we move 3 years ago and at time I wanted to cancel since we weren't sure of where we were moving. I was told to put the service on pause to guarantee current price and receive additional upgrades when resumed. I agreed and paid $5.00 a month to place on pause and didn't expect it to be so long, Well after 3 years and over $180.00 in . pause payments for no service. I called and now they told me it would cost me $120.00 a month! What in the world did I pay the monthly fee for! I logged in as new customer and was qualified for a nice savings at $94.99 a month! When I tried to submit it I was not eligible since I was an EXISTING customer. Why should anyone be a loyal customer when they treat you like this. I am canceling as soon as I can get the equipment out of storage that I could not access for 3 years. My account is Acct# 8255909867194968 .

Very disappointed,

Dennis Baus

330-472-1744
Desired outcome: Dish cost as advertised for new users $94.99 for Dish 240 Plus America's top 200
DISH Network
-
Dish
I started my service back in October 2021 with the hopes of them getting me something new like service, also based on a $300 credit card gift card I was with DIRECTV for 27 years and my family thought it be good to change face what a freaking mistake! I have logged in calls every two weeks and keep going the same story there's a ticket processed in your card to come within 6 to 8 weeks my God how many 60 weeks do you have in a month or two months three months or a year like I said biggest mistake ever in all customer service does it tell you the same thing over and over and over as soon as I can get to where I can pay this thing off I'm gonna cancel them so bad like stepping on a cockroach
Desired outcome: None yet
DISH Network
-
24 month contract
My Hopper was going bad. The technician told me to upgrade. When I called in on Dec 10, 2021 the next day to upgrade, I made a big deal that I would not sign another 24 month lease. She assured me there would be no 24 mo lease. She put me on hold several times in order to do this. I did not sign or verbally accept any 24 month lease. When I called in today Feb 6, 2022 about a problem with my bill they said I had a 24 month lease. They refused to void the lease. They lied to me on Dec 10th. I have been conned. I have lost all trust in this company. I want them to take off the 24 month lease. Again, I did not verbally accept a lease or sign anything. I am so angry I just want them to remove the equipment but they say I have a 24 month lease starting Dec 10, 2021!
Desired outcome: Either void the 24 month lease or come get your equipment. You lied to me!!!!!
DISH Network
-
False advertising
I was promised a 400 gift card in 6 to 8 weeks. Never got it. They say it was returned to them. I checked my mail everyday. I even called and had them to mail it to my p.o. box. I still haven't received it. I call the rewards department and they keep making excuses. I call dish and the tell me they can't do anything to call the rewards department. I think we should be about to sue over not keeping there word. It's false and they tell you to call the other source and it back and forth like ping pong. I would love to find a lawyer to help me. I sick of it. It's been 4 months.
Desired outcome: I want my 400.00 gift card or return all my money I spent on this service. 4 months worth and counting.
DISH Network
-
early termination fee
We have had Dish for some time now, but are unhappy because you dropped NBC. We gave some time for you to get it back but are cancelling now. I called and was told we'll have to pay an early termination fee of $200 . You are the ones who failed to provide us with our local channels as promised, so you shouldn't charge us a fee. We'll pay it, because we are done with your company not living up to it's promise to us.
Desired outcome: remove the un fair early termination fee.
DISH Network
-
Dish service / refund
On 8-7-21, I cancelled Dish service for Gary DePaola at 1206 4th St. Mendota, IL 61342 and returned equipment and a letter that Gary was moved to a care facility due to dementia. I was told I would receive a refund check of $147.39. On 11-11-21, I spoke with Cecil and refund check was sent to Redfield, IA address. I did not receive a refund check. On 12-29-21, Aze said she would check on refund and call me back. No return phone call. On 1/10/22, I received a Dish refund for Gary DePaola for $14, 739.00 however the refund should be $147.39. The decimal was in the wrong place! I called Tucker on 1/10/22 and told him about this huge refund check and he said someone would call me back asap. To this day no phone call or refund! I would like a refund check overnighted along with $200 to be compensated for you negligence and lack of following through timely and accurately. I have been waiting 174 days for your mistake Dish! I was honest and advised you of the wrong refund amount of $14739.00! Still no action on Dish's part. I would like to receive a phone call asap at 515 480-0255.
Sincerely,
Mary Jo Freestone, POA
12988 318th Ct.
Redfield, IA 50233
515 480-0255
Desired outcome: I wrote in above note how I want this corrected asap!
We are here to help
16 years' experience in successful complaint resolution
Each complaint is handled individually by highly qualified experts
Honest and unbiased reviews
Last but not least, all our services are absolutely free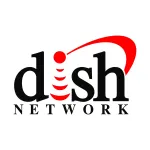 DISH Network contacts
DISH Network representatives
DISH Network / DISH.com
DISH Network / DISH.com