Comedy Central Africa complaints
5
Comedy Central Africa
-
Advert of momentum's where the rugby player and his wife use the panic button
Good day

I was watching comedy central earlier this week and saw an advert with my family, it was a momentum advert where a rugby players car brakes down an he gets scared so he uses the momentum panic button on his phone. The problem then comes after his wife says its h

Just a little bokkie Jeslin. Then pulls her face. Ahegao is the name of what she pulls. Its Japan's pornagraphy name. Eyes roll back and tongue out. I was disgusted by this as is was an honest advert ridiculed by sexual banter. I assumed comedy central was a family channel...

Regards
Desired outcome: Cut that out of the advert or remove it.
Comedy Central Africa
-
Trevor Noland
When is Trevor Noland going to say something funny. How many years has it been. My name is Phillip Turner, nicknamed Mater, because I sound l sound like Larry the cable guy and everyone says I'm funny as hell. If this clown can keep a show can I have a shot with writers at my beck and call? Please I guess. Here's an example; my grandma had Alzheimer's really bad so at Easter we would let her hide 3 Easter eggs. 15 minutes later we would let her look for them. She just loved spending time with grandkids. Once we saw Muhammad Ali out there helping her. I'm actually better on my feet but that is still better than Trevor noland, yawn.
Desired outcome: Just a response of your thoughts please
Comedy Central Africa
-
Trevor Noah show clips/adds
DSTV channel 122 (Multichoice). Constantly Forcing political views on US president onto us from only 1 point of view through clips taken from the Trevor Noah show played constantly during intervals of regular programming on the channel. Why is this constant negativity propagated about the West onto the rest of the world? Seems like they are using a family channel for their political campaign. I respect freedom of speech, but these views are biased, overwhelming and not suitable for a family channel. I have no problem with the show and it's normal timeslot because then you have an option to block it or simply not to watch. But when it keeps coming up as adds, it is violating my right as paying customer.
Comedy Central Africa
-
The office
The office is literally on everyday so sick of it put some other shows on mix it up a little but shows like South Park are good don't get rid of it on daytime schedule some people can't watch the show at night because of work so I'm thankful that you guys play that during the day because there never anything on tv and that's one of my favorite shows so don't take South Park off air just because a few bad reviews but you guys should work on making more room for other shows because the office plays all day 6 days of the week and it would be nice to watch other shows on Comedy Central!
Comedy Central Africa
-
snippet of the show south park
This is regarding a snippet of the show South Park being used as an ad on the channel where the character is explaining the Hindu word "Namaste". The character describes the meaning to be vulgar ("Fuck you"). How the network finds this acceptable to use as an ad is completely beyond me. The word is extremely well known to be a greeting which Hindus use to greet one another as a form of respect. I find this extremely disrespectful and that the network has the audacity and is ignorant enough to condone it is inexplicable. This ad needs to be removed and an apology should be issued. Comedy Central is quite frankly down right idiotic to give this air time thinking it isn't offence. How outrageous.
We are here to help
16 years' experience in successful complaint resolution
Each complaint is handled individually by highly qualified experts
Honest and unbiased reviews
Last but not least, all our services are absolutely free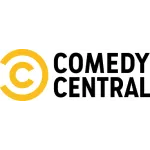 Comedy Central Africa contacts