Sling TV
-
Sling TV
I have complained about the DVR service multiple times. I finally decided to cancel. I spent an hour looking for a cancel option yesterday. I go to my account and there is a button for edit account and a button for watch now. Edit account does not allow you to deselect the orange or blue, only to add more. My account was dinged for another month this morning. So I took time out of my day to call them. I told the lady on the other end of the phone this is not acceptable that the cancel option is so well hidden. She told me she cancelled my account and refunded the month I was charged for.

A short time later, I had not received an email, and checked and nothing was cancelled. So I called back, even more angry than when I made the first call. This gentleman got it cancelled and my refund issued. I told him I wanted to complain to a supervisor about the first call. The "supervisor" if she really was one, was very condescending and rude. The more rude she got, the angrier I got. She told me the cancel option is at the very top of the account page. I told her don't lie, I'm looking at that page right now. She said she was signing in to verify it. The more she talked the more rude she was. She finally said it's right there like she said. I said no, it isn't. I told her I have been in the computer business for many years, have a degree in computer science and in fact, own a business that installs and maintains servers so I'm quite sure I can read a web page. In a very snotty voice she said Well, I'm happy for you. While she was busy being snotty, I scrolled down and about 3/4 of the way down the page at the very end of a list of hyperlinks there was a cancel option. As I said, buried where it's hard to find. She said Oh, you must be on the mobile app. I said no, I'm on a desktop computer and you told me twice it was at the very top of the page, why lie? She hung up on me.

Sling has some of the rudest nastiest customer service reps that flat out lie to you. This "supervisor" if she really is one has no customer service skills. She should be fired but sadly, she probably won't be.

I would hope the company makes many changes. Obviously training for the "supervisor" who was so rude. Don't lie, as I was lied to by 2 people today at Sling. Put the cancel option in a prominent position like maybe...at the top of the page, as the "supervisor" lied and said it was. I will never use their service again and I will caution people I know to steer clear of Sling.
Sling TV
-
Failure to allow taping of an event-also poor DVR service
Was assured I would be able to watch the Stanley cups playoffs and I had over 30 hours remaining in the allotted 50 hours for taping so I felt comfortable taking the service. The day of the first game I could not get the event to tape so I called useless customer service and was informed that taping was not supported-every other event is supported so I asked where was that written and received a response of nowhere. I informed her my schedule does not allow me to be at home so I would like a refund. She said we never issue refunds. Bottom lines lies. Have to take another service and wasted $36 on Sling. I suggest all who have had difficulties with this firm to file a complaint with the FCC. I should have known better when I saw the parent company was the Dish.
Desired outcome: Refund of $36.05
Sling TV
-
Sling
You people keep upping the rate for Sling subscribers. You do realize that your platform offers very little appeal to the consumer. The movies are outdated, I am an avid movie watcher since I am home bound and you offer nothing but movies that I grew up with and repetitive movies of the last 20-30 years. I can not see paying over $40 to watch live news. All of you conglomerates are in a greedy frenzy. Instead of being concerned about padding your bank account and dwindling ours, I might suggest you forgo your Mercedes, BMW, mansions, airplanes and try and live like the rest of us that pay for your life style. How much money is enough for you people. We all suffered through the pandemic, get that through your heads. I understand that prices have increased, but business owners need to absorb some of that cost. The little guy is supporting the gas increase, the grocery increase, the utilities increase, etc., on a far more limited income than you large businesses have as discretionary funds. The integrity of American is surely lacking. We will be another family that will be leaving at the end of our monthly commitment this month. I see by your reviews that Sling pays little to no attention to these complaints, but I had to voice my disappointment.

Ree Todd
Desired outcome: Please respond, and no platitudes please. What are you people going to do about these price hikes, 2 in less that 1 year. Greed is evil.
Sling TV
-
Sling TV - Guide
Sling just upgraded the look and feel of the app about 6 or 7 months ago, which left a lot to be adjusted to. Within a month or so of that upgrade, they made 2 more changes to the guide. These changes have made it almost unusable - when viewing the line-up the descriptive information was cut down from the first change, then almost just omitted, so now there is a very sketchy description available, and the viewing capability is now unreadable as to what is even on the channel. scrolling through the channels, you see a cutoff name if the show is 15 minutes into the 1/2 hour show. I am sure some people can figure out from a picture on the home page that this may be a favorite show to watch, but I think most of us read the description to make a choice whether we want to view this chow this isn't even available there at all. So overall it is difficult to figure what I have watched what I haven't and what may be interesting to watch. I am very disappointed and frustrated with the changes, where I used to be able to easily scroll through the lineup and select a show from the descriptions. I now have to put the shows on to watch several advertisements, then figure out that I just watched this episode or program just a week ago. It is a huge waste of time.
Desired outcome: Please study the way the guide was set up before and take some usability from it - or better yet -use the guide as your selective device in your home, and see if you like the usability of it.
Sling TV
-
Sling Orange Package
I cancelled my membership this month, and was given until the 28th of February to use the service as I've already paid for the month.

However today, on the 27th of the month, my service was cut off.

Sling TV essentially stole from me. I paid for a service and was refused usage of said service in what I feel is a retaliatory action for cancellation.

February is the shortest month of the year and I paid full price for the service as if it is any other month. To be denied what I paid for in a short month is a slap in the face.
Desired outcome: I want money back for what I paid for and did not receive
Sling TV
-
Streaming, forced upgrade and commercials
I was forced mid season to pay a new extra charge just to finish Yellowstone season 4. Now I am also watching 1883 and there's a commercial every 2 minutes and it doesn't pause the show. I've missed critical parts of the show because of the dumb commercials covering it. It will sometimes cut to commercial mid sentence. Ridiculous, what am I paying for?
Desired outcome: Fix the commercials, reduce the air time and insure it doesn't cut out moments of the show!
Sling TV
-
Streaming Service
Called sling about reference number 9874894 a week ago as channel has a bug and streaming cannot be watched. Called back today and rep told me same thing as last week that a developer has the issue. Told her they need to compensate me for time not working appropriately. Rep placed me on hold for an hour and did not come back to the phone. I had to cancel service.
Desired outcome: fix issue and reimburse me for service not fully working
Sling TV
-
Sling TV
I am very unhappy with our Sling TV performance. It keeps blacking out usually for about 30-60 second every 3-5 minutes. It started yesterday and has continued all day today actually excellerating in frequency. It has done it 5x while I typed this ! I like the service usually but I will be going elsewhere for service if this it not fixed!
M. Go
South Bend, IN 46637
Sat 12/18/2021 1:15 pm
Sling TV
-
Charges two days into the next month
I signed up for Sling in order to watch Yellowstone. Sling only allowed the first two episodes and said if you want to watch other episodes I would need to sign up for additional service with charges, deceitful to say the least. Thought I cancelled it he service but see they charged me again. Two days in they won't refund my money. Don't use Sling.
Sling TV
-
No access to Fox News
I cancelled Hulu due to terrible service and poor tv performance. I was careful to be sure some channels important to me were in Sling. I watch the news all the time, as I am a 77 year old shut in. Now I can't get Fox News most of the time unless I settle for old news as Live is not available? Your system of getting channels is also poor and I am lost for the time being until I get used to it I guess. It would help to have a website to give directions or solve questions on maneuvering withing Sling.
Desired outcome: Explain the problem. Do you provide Fox News or not?
Sling TV
-
Latest sling tv interface
The latest interface for Sling TV has not worked out well (not sure when it launched, but I believe in Oct 2021 at some point). For me, this interface has been 1) incredibly slow, it takes FOREVER to go from one channel to the next 2) it blacks out too often 3) After commercials it takes FOREVER again for programming to return and is blacked out, many times I thought the television had turned off completely 3) The option to hit the return key to return to the previous channel no longer works. NOW, instead of returning me to the previous channel, it returns me to the guide, or the homepage! 4) It cuts off the last few moments of every show. Before, it always blocked out for a few seconds, but at least it returned and I was able to see the last few moments of any show I was watching. Now, it cuts out the ending completely 5) finally, watching a recorded show is a nightmare. It kept starting over again, and after the 5th time, of having to forward it to catch up to where it last cut off, I gave up from frustration. TOO MANY kinks for this new interface and it should not have been launched. And when I called, there is no resolve. My request to return to the former interface is not an option and it should be, Make that problem #6! I'll give it a month more, then I'll have to drop Sling because I should not be this frustrated watching television.
Desired outcome: Work out kinks or give us the option to be able to return to former interface
This review was chosen algorithmically as the most valued customer feedback.
I have been a member of Sling for years. No issues. I recently switched from Sling Orange membership to Sling Orange and Sling Blue. Shortly after this I decided to just go back to Sling Blue. I made the change in my account, and verified the change was made. The following month, after making the change to my account, I was charged for both of the...
Read full review of Sling TV
Sling TV
-
Poor everything! Ridiculous!
These people are the most corrupt and dishonest people you will deal with. Their service is like something a 3rd World Country would offer, and less reliable. As a result, the refuse to give credit or prorated refunds. They do not honor any of these for their failure to live up to their contract obligations. The interface for Fire TV is one of the worst out there and never been updated, thus it limps along, locks up frequently and even requires removing and adding the App to get it working again. There are $24 streaming services that work about as well as Sling, but even they provide refunds and credit for problems or early cancelation. Don't let corrupt, evil people like these idiots dictate unfavorable terms and hold you hostage. Kick these ppl to the curb where they belong! Tell them you're mad as he'll and not going to take it any more! Make them come to you! Consumers are King!
Desired outcome: Full Refund for DOWN Service
Sling TV
-
Sling TV exploits viewers by excessive commercials
I am using Sling TV service even before they were moved from Dish Network. Over years their management has become greedy and wants to exploit every opportunity to rake in money without considering their customer requirements. Customer Service acts dumb, like they are hearing this first time. Please save your frustrations and move away from Sling TV as soon as you can
Desired outcome: Please move away from Sling TV
Sling TV
-
Error code 2-5
Keep getting this error code 2-5, I restarted router, internet is working on other devices, cleared cache and all data. Still keep getting error codes, if I cant use the service im gonna have to cancel. Its a pain in the *ss trying to get a hold of customer support. Kinda starting to feel like sling tv is all a scam and that I should switch to youtube Tv like everyone else.
Desired outcome: A service i paid for working Properly
Sling TV
-
unauthorized billing
Hi, i cancelled my trial in June of 2019, i was charged monthly until 01/2021. I was unaware considering that i had canceled. I called the Location in Miami and the representatives were very rude. i got online and came across this option. I see some have been resolved. i was billed a total of 741.00 . Given the current state of the nation ( Full time now part time), and the fact i cancelled and feel i was charged i unfairly ( I never used the service other than the trial), this is a great hardship and a huge amount of money i would appreciate any help you can give me. A refund would be a great help and foster a positive review. i no longer have my roku, My name is Valerie Beverly, My address was at the time 11620 meadow drive, Port richey florida, 34668, it was to my visa card 9398 last four numbers, my email is [email protected]
thank you, can you please submit a reply.
Sling TV
-
Billing
I signed up because of a promotion in 04/2019. I cancelled in June of 2019, but continued to be charged until 01/2021. I called immediately and was routed to the Miami customer service. The rep was rude, dismissive and no help. I was charged a total of 741.00. I am also filing with both the FCC and the BBB. This practice is predatory and deceptive. I would like my card refunded please, Valerie Beverly, 11620 Meadow drive, Port richey florida, 34668, last four numbers on my card is 9398. [email protected], 727-491-9185.
Sling TV
-
Commercials
Sling Commercials are so tacky! They definently grabs the viewers attention, but in a horrible way!. This was a terrible marketing idea. Many people have morals and do not think swinging is funny or cute. I will never use Sling because of this. I know many others who feel the same. Nothing but negative comments whenever the commercials come on! Inappropriate and creepy.
Desired outcome: Stop tacky commercials!
Sling TV
-
unauthorized credit card issues
Hi, I would like to know how you can take money for services I didn't have & then don't give a refund back.Said my email was one thing & never had that email.So I would like to get some satisfaction to know companies don't act like this...not good JANICE REZENDES 409 932-8567 [email protected] I am writing this complaint to get my money that was from me & my husband account.Thank you for your cooperation
Sling TV
-
Blue package.
On Jan 12 I signed up for the Sling Blue Package for $28.21 in order to watch hockey games. On Jan 25 I went to watch my first game. A pop up appeared saying that I had to pay another $7.06 for the NHL package. They ask you what your zip code is before you pay. As soon as you pay they tell you that the game is blacked out in your area. They should have known that when I gave them my zip code. They refused to refund my money. Basically I got ripped off for $25.27. These guys are a bunch of crooks. If you are smart you will look elsewhere.
We are here to help
16 years' experience in successful complaint resolution
Each complaint is handled individually by highly qualified experts
Honest and unbiased reviews
Last but not least, all our services are absolutely free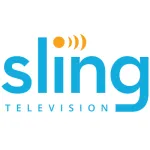 Sling TV contacts