DISH Network complaints
1114
DISH Network
-
Dishsmarthub purchased overcharged.
My VC No. [protected].

I was excited and overwhelmed with the offer from DISH TV for the supply of dish smart HUB at Rs.2,499/- and with a cashback of Rs.500/- to the account, and no other charges are applicable.

I had readily accepted the offer and the Technician from your franchisee visited today the 8th March 2022, at 10.30 am and left at 12.04 pm.

After installation of the smart hub, as the reception was not okay, had to visit the terrace to check the antenna. Then it was detected that the LNB receiver was damaged, so it was replaced, and he mentioned that the cost is Rs.500/-.

No other part or accessory was replaced/fitted.

Even, after the replacement of LNB, he frantically tried to tune or adjust, and though it took about 20 minutes he was not able to do it.

Afterwards, he wanted to activate the Internet and could not affix the password, because he was not aware of the alphabet. I had to show him the alphabets of the password and then only it was registered.

He then asked me to pay him Rs.2,850/-, which I had paid through Paytm. Please confirm whether his charging for the LNB receiver is valid or not and it is not over-charged. Rs.150/- was recovered from my account.

Now, I require the following from you:-

1) To send on my registered e-mail id

your official receipt for Rs.2,850/- paid by me to your

Technician.

2) To Refund Rs.201/- for the excess charge. ( Rs,2,850 minus -Rs.2,499 for

the STB + Rs.150 for LNB - Total Rs.2,649 = Rs.201/-

With this type of service, how do you expect me to recommend

DISH TV to my friends and relations?
DISH Network
-
I cancelled my account with DISH. The woman said they would send a box and label to return the equipment, which they didn't do.
I cancelled DISH service. We had a DISH DVR, including a remote, and a JOEY, including remote. The woman said DISH would send a box and label to return the equipment, which they have not done. I just received notice DISH has charged me $448 for not returning the equipment. We don't have $448, which means bills aren't going to be paid and we can't afford meds and groceries. I want a refund or for DISH to reverse the charge.
Desired outcome: We want a 100% refund or for DISH to reverse the charge.
This review was chosen algorithmically as the most valued customer feedback.
So...I'm watching my favorite show on Dish, suddenly it SHUTS OFF and does a reboot?!?!? When it finally comes back, my show is OFF and I've missed what happened! WHY? If this keeps up I'm gonna cancel my Dish Account and just switch to a Streaming Network that NEVER goes out! Dom Acciardo [protected]@gmail.com
Read full review of DISH Network
DISH Network
-
Dishnetwork
I was a customer for 22 years, they kept raising my bill for the most basic service. They promised a certain price, then billed 15 to 20 dollars more so my basic service was over $103.00. They charged for a dvr that was over 10 years old , charged $12.00 for local channels when they are free, for taxes that don't need to be collected . When you call them they tell you it'being recorded, so I record them too and catch them in many lies. WHEN I TELL THEM YES I RECORDED THEM TOO FOR PROOF THEY HANG UUP! Real honest company huh?

My solution , I bought a TIVO on Amazon for about $200.00! Now I can watch whatever I want whenever I want for much less money. I have saved about $800.00 the first year .
Desired outcome: To let people know how trustworthy dish network is. I'll never go back.
DISH Network
-
TV Service
I have been a customer for at least 10-12 years and they just raised my price too much as a senior so I switched to spectrum... When I called to cancel my service - first they would not let me and kept trying to bash spectrum and then offered me a better deal... When I said I wasn't staying then they told me I was breaking a contract which I know I had never agreed to or signed anything... They said I owed them 220.00 (seems like senior abuse)... I plan on filing a complaint with the state.
Desired outcome: apology and refund
DISH Network
-
Problems with customer service
For weeks I have been having problems with the remote control for my living room TV. It is difficult to impossible to get some of the buttons to respond when they are pressed, no matter how hard I press them. "O". "8", "6", and "SELECT" It is very difficult to try to work around these problems and still use this remote. As time goes by, more buttons are becoming more difficult to use. I have had three telephone conversations, and each one has been an exercise in frustration with no help provided. The receiver has been reset several times with no improvement. Also tried new batteries with no help. It just seems that the phone girls are very hard to understand with their heavy accents and they don't seem to understand what I am trying to explain to them. For a week I have tried to reach some one thru your chat line with no sucess. This remote is not that old but it does not work properly and needs to be replaced. Ronald H Kirkland, 13562 Stacy Lynn Dr, Moreno Valley, CA [protected] [protected]@gmail.com

Dish Account # [protected] Remote 20.1 IR EchoStarTechnologies 180552
Desired outcome: The Remote Control needs to be replaced as soon as possible
DISH Network
-
Dish was on pause for 3 years paying $5.00 a month
I've had Dish for the last 20 years, we move 3 years ago and at time I wanted to cancel since we weren't sure of where we were moving. I was told to put the service on pause to guarantee current price and receive additional upgrades when resumed. I agreed and paid $5.00 a month to place on pause and didn't expect it to be so long, Well after 3 years and over $180.00 in . pause payments for no service. I called and now they told me it would cost me $120.00 a month! What in the world did I pay the monthly fee for! I logged in as new customer and was qualified for a nice savings at $94.99 a month! When I tried to submit it I was not eligible since I was an EXISTING customer. Why should anyone be a loyal customer when they treat you like this. I am canceling as soon as I can get the equipment out of storage that I could not access for 3 years. My account is Acct# [protected] .

Very disappointed,

Dennis Baus

[protected]
Desired outcome: Dish cost as advertised for new users $94.99 for Dish 240 Plus America's top 200
DISH Network
-
Dish
I started my service back in October 2021 with the hopes of them getting me something new like service, also based on a $300 credit card gift card I was with DIRECTV for 27 years and my family thought it be good to change face what a freaking mistake! I have logged in calls every two weeks and keep going the same story there's a ticket processed in your card to come within 6 to 8 weeks my God how many 60 weeks do you have in a month or two months three months or a year like I said biggest mistake ever in all customer service does it tell you the same thing over and over and over as soon as I can get to where I can pay this thing off I'm gonna cancel them so bad like stepping on a cockroach
Desired outcome: None yet
This review was chosen algorithmically as the most valued customer feedback.
My monthly cost just increased more than 40.00 dollars. I would like an 800 number so as to discuss this problem with you.
Read full review of DISH Network
DISH Network
-
24 month contract
My Hopper was going bad. The technician told me to upgrade. When I called in on Dec 10, 2021 the next day to upgrade, I made a big deal that I would not sign another 24 month lease. She assured me there would be no 24 mo lease. She put me on hold several times in order to do this. I did not sign or verbally accept any 24 month lease. When I called in today Feb 6, 2022 about a problem with my bill they said I had a 24 month lease. They refused to void the lease. They lied to me on Dec 10th. I have been conned. I have lost all trust in this company. I want them to take off the 24 month lease. Again, I did not verbally accept a lease or sign anything. I am so angry I just want them to remove the equipment but they say I have a 24 month lease starting Dec 10, 2021!
Desired outcome: Either void the 24 month lease or come get your equipment. You lied to me!!!!!
DISH Network
-
False advertising
I was promised a 400 gift card in 6 to 8 weeks. Never got it. They say it was returned to them. I checked my mail everyday. I even called and had them to mail it to my p.o. box. I still haven't received it. I call the rewards department and they keep making excuses. I call dish and the tell me they can't do anything to call the rewards department. I think we should be about to sue over not keeping there word. It's false and they tell you to call the other source and it back and forth like ping pong. I would love to find a lawyer to help me. I sick of it. It's been 4 months.
Desired outcome: I want my 400.00 gift card or return all my money I spent on this service. 4 months worth and counting.
DISH Network
-
early termination fee
We have had Dish for some time now, but are unhappy because you dropped NBC. We gave some time for you to get it back but are cancelling now. I called and was told we'll have to pay an early termination fee of $200 . You are the ones who failed to provide us with our local channels as promised, so you shouldn't charge us a fee. We'll pay it, because we are done with your company not living up to it's promise to us.
Desired outcome: remove the un fair early termination fee.
DISH Network
-
Dish service / refund
On 8-7-21, I cancelled Dish service for Gary DePaola at 1206 4th St. Mendota, IL 61342 and returned equipment and a letter that Gary was moved to a care facility due to dementia. I was told I would receive a refund check of $147.39. On 11-11-21, I spoke with Cecil and refund check was sent to Redfield, IA address. I did not receive a refund check. On 12-29-21, Aze said she would check on refund and call me back. No return phone call. On 1/10/22, I received a Dish refund for Gary DePaola for $14, 739.00 however the refund should be $147.39. The decimal was in the wrong place! I called Tucker on 1/10/22 and told him about this huge refund check and he said someone would call me back asap. To this day no phone call or refund! I would like a refund check overnighted along with $200 to be compensated for you negligence and lack of following through timely and accurately. I have been waiting 174 days for your mistake Dish! I was honest and advised you of the wrong refund amount of $14739.00! Still no action on Dish's part. I would like to receive a phone call asap at [protected].
Sincerely,
Mary Jo Freestone, POA
12988 318th Ct.
Redfield, IA 50233
[protected]
Desired outcome: I wrote in above note how I want this corrected asap!
DISH Network
-
Cable
Such a shame we pay. We should sue for pain and suffering for having to watch the same movies over and over. Its constant repeat movies. They are old when will yall change it. Another thing its the same freaking repeat channels with diff numbers on the. Dish really sucks. Its a scam. We pay for the package that is like Next the highest yall charge for so we have a good bit of channels no starz showtime or hbo. All the channels that come with our package is nothing but repeats. Change the dang movies its annoying im mentally suffering.
Desired outcome: Stop showing the same movies for a month at a time
DISH Network
-
Lose of local cbs stations
Contacted dish about this. Explained I live to far out in the country to pickup the local CBS station in Tampa. Rep Said basically to bad cancel your service if you don't like it. Said okay then said I have to pay a fee for contract early termination. So Dish can drop channels and basically say eat [censored] and deal with it. This should be breach of contract.
Desired outcome: $1,000,000.00 breach of contract settlement.
DISH Network
-
No NBC and Root Sports
This dispute has gone on way too long. You need to settle the dispute. No local sports or major sports like Super Bowl 2022 and Olympics is unacceptable. Settle NOW or lose all your extremely ticked off customers. We are still being charges for these stations, but we haven't received them for months. We want our stations back and we want a refund of all missed programming. It's obvious that you don't care what your customers want or you would have resolved this months ago.
Desired outcome: Bring back NBC and Regional Sports Networks/Refund $ for missed programming
This review was chosen algorithmically as the most valued customer feedback.
I was with dish for 2 years 2 months before my contract was up my receiver went bad dish came out to replace it later I find out I was signed up for 2 more years just because of a faulty receiver now they want me to pay an early termination fee what a scam
Read full review of DISH Network
DISH Network
-
unauthorized charges/ unethical behaviour
we had the wally hooked up in our rv while our house was being built. We then had dish hopper installed to the house. the wally was to be disconnected and was not. we have been charged 110.07 additional for two months a total of 220.14 plus the monthly fee of 105.07 for the hopper. my wife has been tranfered 9 times and nobody at dish seems to be able to fix this and expect us to eat the 220.14. this is a fraud. i would expect a company of this side to be able to resolve this without the run around.
Desired outcome: refund our money for over payment
DISH Network
-
No Channel 9 WUSA
When is Dish going to resolve its current dispute? We have had no channel 9 (WUSA) since early October. Because of this we missed half the SEC football season and now we are missing the NFL playoffs. We live in a rural area with marginal internet service so streaming is not an option. We are also missing a number of our favorite programs from CBS. Dish owes its customers better service and a discount for not having one of our local channels.
Desired outcome: Bring Channel 9 (WUSA back)
DISH Network
-
200 gift card
I activated dish service in October, four months ago now with go dish.com. I was suppose to receive a 200$ gift card. I called Dish several different times asking about the card. I was told it will be coming I. The mail every time. Tonight I asked the same question and was told that I needed to call go dish.com. I called them and they told me since it's been longer than 60 days there is nothing they can do. The gift card was the only reason I signed up with Dish. I belive the whole process is a scam, and they should be held accountable.
Desired outcome: I want my gift card that was promised
We are here to help
16 years' experience in successful complaint resolution
Each complaint is handled individually by highly qualified experts
Honest and unbiased reviews
Last but not least, all our services are absolutely free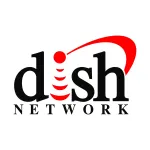 DISH Network contacts
DISH Network representatives
DISH Network / DISH.com
DISH Network / DISH.com