DISH Network complaints
1073
This review was chosen algorithmically as the most valued customer feedback.
Hi, we been a dish customer for over 20 years - over the years dish has bumped up the monthly cost several times - so we had to take their access to our bank account away - they give you a discount to have access but eventually take advantage of it - keep a eye on your account they will help themselves to your money — when I complained and took away their...
Read full review
DISH Network
-
Closed account
I don't have a DISH account never did. I signed no paperwork. I contacted Dish about a deceased person to inform them. I started this nightmare in MARCH 2022. Never talked to the same person. But everyone had me jump through hoops, do this, or we'll get back to you. Finally I had boxes arriving from everywhere. The stuff was packed up by relative and mailed. Then this bill came in my name with a account number.
Desired outcome: I owe nothing nor do I have an account so deleted THE debt and bogus account.
DISH Network
-
About the bad experience I had
My account number is 8255909317766076 you guys charged me 109.64 dollars plus 29.99 that I did not know about the name was sat tv Lockport New York that was a payment I was not aware of you guys gave me a contract of 54.99 for 2 years and I asked you guys for baseball channels and Spanish channels plus nick,nickjr and others and i was talking to a very unprofessional person that did not help me in any way and told me that they were not going to give me my money back and they were only going to give me 40 dollars back and that is not fair because I canceled 24 hour before of service and this company I don't recommend no one they lied to me by saying that installation was free and at the end they charged me for something I did not use at all
DISH Network
-
Fox News
I would like to complain about the racist content on Fox News and help get it off my TV lineup. I am being forced to and do not want to pay for a channel that inspires violence against people of color. Fox News regularly airs hosts who support White Supremist ideology which inspires its viewers to commit acts of violence and terrorism against citizens of our country.

Dish Network is supporting this if they do not remove Fox News from their lineup. At least give customers the option of not having to pay a portion of our bill to support Fox News.

This reflects poorly on the entirety of the Dish Network, including it's employees, affiliated corporations, and commercial sponsors.
Desired outcome: The cessation of customers being forced to pay for Fox News if they do not want it, or the removal of Fox News altogether from Dish TV's channel lineup.
DISH Network
-
Dish
i am 82 years older signor citazine, I went to dish for a special promotion prize, instead the are rob me blind, the list I am sending you is from my account from dish, you can see by yourself all the charge, even so you pay the $ 273.08 it doesn't show on my dish account, I want you guys to stop payment, don't acted any charge from dish and I want full credit of the $273.08,and other payment you have made. I call  Dish the told me the have no way how to give me credit, that I should call my credit card to give me full credit, Also I went on line to check on Dish ad just find out I am not the only one that the doing this.

Billing Period Due Date Amount

April 21, 2022 - May 20, 2022 May 06, 2022 $86.15

March 21, 2022 - April 20, 2022 April 05, 2022 $86.15

February 21, 2022 - March 20, 2022 March 08, 2022 $172.30

January 21, 2022 - February 20, 2022 February 05, 2022 $86.15

December 21, 2021 - January 20, 2022 January 05, 2022 $86.25

November 21, 2021 - December 20, 2021 December 06, 2021 $110.66

October 21, 2021 - November 20, 2021 November 05, 2021 $110.64

September 21, 2021 - October 20, 2021 October 06, 2021 $76.36

September 21, 2021 - October 20, 2021 October 05, 2021 $502.95

September 02, 2021 - October 01, 2021 September 17, 2021 $216.96

August 02, 2021 - September 01, 2021 August 17, 2021 $77.21

I need help last amount in my credit card the charge is the above amount

$ 273.08.
DISH Network
-
A bill that I have gotten saying I owed money on unreturned equipment.
I canceled my Dish Network in Aug 2016. I returned the the out dated equipment as instructed. Then I get charged for 498.00 on an account that as been closed for 8 years. I have not heard from them or been billed for any unreturned equipment. Dish Network also got my new card number with out me giving it to them. The bill I received says for NEW TV CHARGES

The equipment was returned I dropped the boxes off at a UPS on Aug 19,2016

I no longer have any recite for they were lost in the Wild Fires 2020.
Desired outcome: Please refunded my money
DISH Network
-
Dish
I left Comcast/Xfinity to sign up with DISH TV for 2 years. DISH customer service promised me when installation was complete that I would receive a $400.00 DISH gift card as thanks for signing up. Its been months and I haven't received my $400.00 DISH gift card. I've talked to DISH customer service several times,several calls were are lost or hung up. When I do reach DISH customer service they assure me my $400.00 DISH gift card is on its way.
Desired outcome: I would like my $400.00 DISH GIFT CARD as promised.
DISH Network
-
Outrageous disconnect fee
I have had Dish for the past 3 years & because every time it rains or snows it goes out. Just last week alone both on Tuesday May 3 (Secrets of Oak Island followed by Secret of Skinwalker Ranch) and Thursday May 5 I had ZERO tv viewing on those nights. My last check for service was 1:00a.m. and still no Dish. Since I have had to add streaming services to make up for when the dish is out I also have to pay for some of those. Last year I had I think it was 2 months of a sudden increase for my second year of up to $136, with no reason like buying movies or anything like that. Then my bill went to $117/mo. & I paid that for about 2 months. I called Dish to see what I could do to lower my bill. I accepted less channels I do remember that but I do not remember the 2 year contract. It is absolutely wrong to be locked in for 2 more years everytime you make a programming change. That is such a scam! So now last week both my husband and I were over Dish when our favorite shows for the week came on and the Dish went out. So I have been calling Dish over being charged $180 just to cancel their service after 3 yrs of being a paying customer and just dealing with their outages. This is so wrong to do to people especially ones like me on a fixed income and everything has went up like food & gas. I should not have to pay them for the poor service. We took it as long as we could. It's not right to take this much money from people who just don't have it. Very unfair practice & I will never recommend Dish to anyone because of this. Jeff & Roxann Crissinger
Desired outcome: Not have to pay $180 for disconnected service.
DISH Network
-
tv content was misrepresented
I initiated service with DN 4/28/22 after being assured their channel programming included the Hallmark Channels (3). Once service started it was clear immediately 90 % of the Hallmark channel service isn't actually HM movies... but... 30-40 yr old sitcom reruns. I didn't watch these shows 30-40 yrs ago...and don't want to now ! My family and I love the Hallmark channel movies and it is clear DN misrepresented what they can provide. Not only that... they have only 2 HM channels not 3. One of the channels carries "Little House on the Prairie" / "The Golden Girls" 24/7. The other channel has about 3-4 HM movies only during the day... but at 7 pm (prime time) they run only "The golden girls". No Hallmark movies ! When my family and I normally watch tv.

I have asked for them to fix this... they apparently cannot change what they get. So... I checked with 2 other tv providers.. and they do get real HM movies during the day and evening on all 3 HM channels. I have asked to cancel the account..but they are insisting on charging me an early termination fee of $ 400+ which I obviously feel is unfair... because if they had the content I asked for... I wouldn't be asking to close the account to go to another provider that does have the content my family and I want to watch.
Desired outcome: Have DN cancel my service.... and eliminate the early termination fee so I can move on with a company that actually provides Hallmark movies on their Hallmark channels .
This review was chosen algorithmically as the most valued customer feedback.
I Initiated service with dish network 4/28/22. I specifically asked for channel content and was told assuredly DN does offer Hallmark Channels (3) which are our favorite. Once the service was installed... it became immediately clear the Hallmark channels (only 2) primarily run 30-40 yr old reruns of sitcom shows with only a few HMark movies during the day...
Read full review
DISH Network
-
Returned Equipment
Back in January 2022 i canceled my Dish Network. i have been a customer for 4 years. they sent me the package to send all my equipment back in. after 3 months i get a bill for $549. i called them to see if they could help me out. by this time i had already threw my tracking number away. i have called them several times to try and get help. they don't even want to try and help me out with this matter. this is a total scam by Dish to try and get more money from loyal customers.
Desired outcome: i would like to find my returned equipment and remove the $549 charge
DISH Network
-
i am not getting new network programming on wtsp channel 10 cbs
dish has terrible regional programming. Why am I not getting new network shows on my local channels. I have to wait every other week to get new shows.

Also why can't I get Magnum on Friday night. And how can you justify charging your customers so much money for unacceptable service. Thank you for your consideration in this matter. Another problem is that on my local channels sometimes the programming loses audio and video, or it is intermittent. You also offer streaming but I cannot get streaming service because the cost of Dish is so high that I cannot afford to also include internet service for streaming purposes.
Desired outcome: better regional programming and better price line for your service
DISH Network
-
Dish
Us also, I am getting an email from Dish right now, pay one month in advance or pay a fine of $10.00...I see a LIST of others complaining about this same thing, yet do NOT see any resolution to this...all I see on here is...customers problem has been resolved...whats the secret, why aren't we given an answer...someone stated someone is getting a kick back, allowing Dish T.V. to allow this to happen to their customers...so, what is being done about this...we are forced to pay for something we never received yet...
Desired outcome: ANSWER OUR QUESTIONS, THIS DOES NOT SEEM LEGAL..
DISH Network
-
Bill
my dish has been cut off for none payment since4/14/2022, but my bank statement for Feb & March show that $81.87 has been auto deducted for #8255909855143308, please explain why this happened & credit me for the days that the service cut off when it is paid, I am attaching proof of auto pay withdrawal from my bank.

#8255909855143308

Irene Salazar

1403 S. Broughton ave

Odessa, Texas 79761

Thank you
Desired outcome: please credit my account, & turn service back on. ASAP
DISH Network
-
Dish installed a satellite dish on my roof without my permission for another customer
On Friday, April 15, 2022 I called DISH network 3 times in order to have removed from my roof stack pipe one of their satellite dishes that was incorrectly installed on my property for another customer. I live in a townhome complex that are row houses and about 1 year ago I discovered the satellite dish on my roof and had that confirmed by my roofer. In Dec 2021 or Jan 2022 after an ice storm I noticed a DISH service truck parked on the street in front of 1739 w farwell ave (I live in Unit B at that address) and I flagged down the onsite service/repair tech to determine if the satellite dish belonged to Dish or RCN. From the street, the tech confirmed that it was a DISH satellite and due to the icy conditions he could not at that time get on my roof to trace who the dish belonged to and relocate it. He advised me to call in the Spring. I did so 3 times on April 15, 2022 and was told by two customer service reps and a supervisor that because I WAS NOT the customer, I could not have it removed off my property. They apologized for it being installed on my property without my permission but refused to escalate the call. My roofer will not remove it either as he does not want to get in trouble with whomever the satellite dish is assigned or that satellite company. I need this mistake rectified by DISH within the next 3 weeks so that my roofer can fix any shingles that need repairing. I just discovered this a year ago and finally identified it belonged to DISH and called DISH and they are refusing to assist because I am not the customer and they are refusing to research who is and fix it by notifying that customer. Please have someone from the escalation team contact me to rectify this situation immediately. Otherwise, I will have to hire a lawyer to sue DISH for improperly installing their equipment on a noncustomer's property. I may be reached at 773-318-6901 -- Mary Tylus.
Desired outcome: I would like DISH to come to send an onsite service/repair person to figure out where the service runs to and remove the satellite dish from my roof stack pipe and install the dish on the current customer's property.
DISH Network
-
Paying for breakdown!!!!
My hopper stopped working. Tried to reboot several times prior to calling DISH. DISH employee was unable to get the hopper to work. She shared she would have a new Hopper sent to me, which would take 1-5 business days! Advised the lady I have been paying a monthly fee for such events which would cover the cost of a technician to come to my home to fix the problem. The lady was unable to have a technician come out. I asked to speak with a supervisor, Peter. He too shared he was unable to send a technician to my home to fix the problem. I asked why am i paying a monthly fee, Peter said it was to cover the cost of shipping the Hopper to me! Really. Paying $120 for possible mailing. This was not shared with me at the time your agent sold the DISH protection. If i was a new custom requesting your services, you would be at my home. You are placing new customers above your loyal customers. This is not smart business. I will be looking for a new service!
Desired outcome: I would like for someone to reach out to me: Phone: 832-492-2878, email: [email protected]
This review was chosen algorithmically as the most valued customer feedback.
We had been with Dish for many, many years but the rates kept getting higher and higher. With the Biden economy well over $4.00 a gallon for gas, inflation at 7.5% and rising along with everything either not available or costing 20% more we had to make a decision. We cut back on what Dish had to offer which ended up giving up the channels we like and left...
Read full review
DISH Network
-
Rewards card not received
I was to get $150 visa reward card when I signed on I signed on in sept 2021 and have not received the card and I called the support line about 5 weeks ago and no help I still see where the reward card now is $200 every time I see an add today date is 3-25-22 right at 6 months since I have had the service, called the support office and they said would turn it over to corp and as of this date 3-26-22 have not received
Desired outcome: To receive my $150 which you advertise to sign up
DISH Network
-
No loyalty to their customers
In my opinion Dish Network has the worst customer service and most uncaring people working for it. Please whatever you do, DO NOT sign up for Dish Network services. I has been a loyal customer for over fifteen years. I didn't raise a fuss when channels weren't available (which was often) because of disputes form he channels owners wanting more money. Why, because Dish Network was fighting for us the customers so we didn't get higher costs for our service. Yet my service would go up each year, maybe not a lot but it did and I didn't argue.

One month prior to writing this I saw my bill went up again, so I called. I spoke with a Customer Service Representative and asked if there was anything that could be done to lower my bill? She saw that I had been a customer for fifteen plus years and that because of that she could help and my bill would be lowered. It wasn't much but I was fine with that because I liked the service. She informed me that doing this would enter me into a new two year contact. I did agree as again I had been a loyal customer for so long and hadn't planned on going anywhere.

A few weeks after that I found out I will be losing my job. So today I called and said I would need to cancel my service and wanted to know how to return the equipment. I was immediately told, "I'm sorry to hear that and we can do that but you just did enter into a new agreement and there will be a $230.00 cancelation fee"! I asked if there was any way to waive this since I will be out of a job and the fact that I have been with Dish for so long. The CS Rep said "NO" we can't do that. Not, "We won't, but can't". That is a lie I found out later, they can but won't. I was offered a way of "Pausing" my subscription but paying $5.00 a month plus taxes for up to nine months, but at this point I wanted nothing to do with Dish any longer. Maybe if I was greeted with some form of caring for my situation at the beginning of the call and was told "Yes" we can cancel your subscription and waive the termination fee for being a long term loyal customer but then also offered the pausing deal I may have taking it. When I asked to speak to a Supervisor, the reply was of course but they won't be able to help you. She was correct, I spoke to two so called "Resolution Specialist" who informed me that they only conditions to waive the termination fee were being permanently institutionalized or DEATH. So I can be unemployed and possible homeless and still have to pay their BLOOD MONEY!

I have been in Customer Service my entire life, and rarely have I come across multiple people working for the same company with such uncaring and complete discuss for their customers. SO PLEASE READ THIS CAEFULLY BEFORE EVER THINKING OF BECOMING A DISH NETWORK CUSTOMER.
DISH Network
-
Programming
America is a First Amendment Nation in which you have Freedom of Speech

I want to see variety, not an attempt at suppressing media because you want to violate the Rights of Americans

The recent loss of RT America is not supportive of Americans who want to see all perspectives of factual information without reliance on propaganda

Censorship is the wrong move by Dish
Desired outcome: Bring back RT America
We are here to help
16 years' experience in successful complaint resolution
Each complaint is handled individually by highly qualified experts
Honest and unbiased reviews
Last but not least, all our services are absolutely free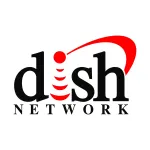 DISH Network contacts
DISH Network representatives
DISH Network / DISH.com
DISH Network / DISH.com