Discovery Channel complaints
286
Discovery Channel
-
Shark week
I understand that in nature animals are prey. I fount it very poor taste to show a seal injured so bad. I found even more distasteful that they continued to film it suffer, bitten again, suffer some more and then finally get eaten by another shark. Yes it happens, we all know this! I turned it off and didn't watch anymore Shark Week.

When you started Shark Week it was to learn about sharks. While you still do that your venture into [censored] has given a different perspective.
Discovery Channel
-
Shark Week Tracy Morgan presentation
I have been a fan of Shark Week for several years. I am also an avid scuba diver and have been diving with the Great Whites in Guadelupe Island as a result of watching Shark Week. Tonight's program hosted by Tracy Morgan in my opinion was terrible and served to cast a horrible light on both Shark Week and the Discovery Channel. During his presentation he stated, "Anything that makes white people run out of the water is okay with me." That statement is racist and would not have been tolerated or allowed to be aired had a white man said, "anything that makes black people run out of the water is okay with me." I think both Mr. Morgan and the Discovery Channel owes America an apology for his racist remark.
Desired outcome: I have stated above, the desired outcome is for Mr. Morgan and the Discovery Channel issue an apology for broadcasting his racist remark.
Discovery Channel
-
Shark Week
Every year The Discovery Chanel has this big Shark Week extravaganza. Shows on big sharks, little sharks, jumping sharks, sharks on the hunt, etc. All the wonderful facts about the beautiful shark and how important they are to the ocean.

However, if you really want to raise real awareness about sharks, you should have a show on the plight of the shark and the practice of finning. I would venture to say that the majority of viewers have no idea what

'shark finning" is. Show your viewers footage of sharks being fished from the ocean, snatched up and have their fin sliced off only to be tossed back into the sea to die a slow and painful death. An estimated 100 million sharks a year fall prey to this horrible, and illegal act, I might add.

Show your viewers footage of rooftops covered with thousands of single fins drying in the sun that represent one shark each. Only to be cooked in soups or for "medicinal" uses.

If you really want people to enjoy sharks, educate them on how to save them from the plight that is overwhelming populations globally. And don't forget fish nets that catch everything indiscriminately.

Come on Discovery Channel. Live up to your eco-positive reputation and educate your viewers so we can make a change and save this spectacular creature.

Thank you for your attention to this matter. Please take my suggestion to heart for all the sharks and shark lovers on earth.
Desired outcome: I'd like to see your channel produce an episode regarding the practice of shark finning to be aired during Shark Week.
Discovery Channel
-
Little people big world
On Little People Big World could you remove Caryn Chandler from the show so she is not receiving a income from TLC. If she wants to be with the family on her own that would be between the Roloff family & her. I think that TLC should focus on Matt & the Kids & how Matt inter acts with Amy & Chris at family functions. I like to see Chris & Amy💜grow.
Desired outcome: Remove Caryn Chandler from Little People Big World. Have her inter act with the family on their and her terms off the show. When filming just film the original Roloff family.
Discovery Channel
-
Little people big world
Little People Big World:

I would like to suggest removing Caryn Chandler from the show watching her manipulate her way around everyone and divide a family is hard to watch. Let her have a relationship with Matt on his own behind the scenes. Let the family deal with her behind the scenes. On camera I would like to see more of Matt dealing with his family on his own. It would be so much better for him and than his dealing with his family without Caryn's chiming. It would be so much better if Matt with Amy, Chris, kids with their family where dealing with each other on scenes. If you could show Caryn more behind the scenes without talking. It would so much better to listen to Matt talk with his family on his own. I think this would be healthier for the whole family to separate working life that you get paid for from family life you have to deal with on a daily bases.
Desired outcome: Caryn Chandler would be more behind the scenes and not talking. To here
Discovery Channel
-
Keep it real,like it usto be,omg.
So unreasonable,that old fool,who,s.everones,EJ.what a camera lover,?! Why? why,? Is he even on the show,? He does nothing,but sit or stand back, and let others,do the work 😱💔🤮 please,go back,to the series from many year's ago, when,weightless,was valid.its a fake belief,for anyone,only starting to view.

From Ulster,in N, Ireland,.from every series,your letting, viewers down.massive.👍🤮
This review was chosen algorithmically as the most valued customer feedback.
That narrator on all your channels is annoying. I can see what is going on by watching the program.
Read full review of Discovery Channel
Discovery Channel
-
Street outlaws
So Discovery has invited the hate filled Hoskinsons to be on their npk or street outlaws show. Nothing like having a bunch of hate filled people with their "Let's go Brandon" T-shirts and logos and stickers on. Good job guys. Maybe you should do some research on the people you invite on your show because with these guys and especially the "Old Man" the hate runs very deep.
Desired outcome: Don't air a show with these bigots on it.
Discovery Channel
-
Discovery + channel "book of queer" & "trixi motel"
The new Discovery + programs "The Book of Queers" & "Trixi Motel" are presenting drag queens bumping & grinding in suggestive clothing & dances that are promoting the TransGender & HomoSexual lifestyles to small, young impressional children. They are both smut that should never be allowed on TV. Consenting adults can be or do anything they wish... but it dosnt need to be presented on television. I can only hope that thousands of like minded Americans will let Discovery know that this programming is totally unacceptable
Desired outcome: Take the offending shows off the air! It is trash!
Discovery Channel
-
woke agenda - trixie motel, book of queer and generation drag
Disney and Discovery are so out of touch with what the majority of Americans feel today. Their perverted drag queen shows and queer shows, etc. are turning off people . You can't have a child watch anything on Discovery anymore without being interrupted with one of their perverted commercials promoting Trixie Motel, Book of Queer and some type transgender show. I am surprised they have not come up with a show about bestiality. I will no longer be watching anything Disney or Discovery promotes and I promise you, I am not the only one who feels this way. Their ratings will be tanking because they are appealing to a very small minority, and the majority of Americans are disgusted with this garbage.
Discovery Channel
-
Discovery network
I love Discovery channels, up until now. We the people do not want to see teen transgenders. Give them a Pride channel. Keep it off mainstream TV. This is disgusting. I do not want to even see the promotions about it. I pay alot of money to have the Discovery Channels. I am not alone about this situation. Teen age boys in dressing! Give them their own network. STOP SCREWING UP OUR CHILDREN!
Desired outcome: READ THE NOTE
Discovery Channel
-
Advertising roundup weed killer
After Monsanto was found guilty and had to pay out huge sums of money to people who suffer health issues from using Roundup, I can't believe you choose to support the monsters at Monsanto by running commercials for Roundup!

I've seen this commercial several times now while watching Moonshiners.

It's bad enough that our illustrious federal government has given their blessing on this poison as being safe, and the upper management of Monsanto has declared it safe enough to drink but quite conspicuously refuses to actually drink it. Perhaps you back the idea to Discover for yourself if Roundup is safe enough to drink.

What will you do about this atrocity? My money is on you'll do nothing simply because you are being paid to run the commercial.

C. Haskin
Desired outcome: stop promoting a dangerous-to-human-life chemical, provide your response, and apologize to your viewers for being so irresponsible
Discovery Channel
-
overy Channel Series - TRUE CRIME - My Daughter Joined a Cult, June 9, 2022
An appeal to drop this series, depicting Bhagawan Nithyanada in poor light. Please investigate proper facts before starting and commenting on Indian Gurus. Bhagawan Nithyanada is not a cult leader and is venerated and worshipped and held in high esteem by millions across the globe. Have you ever bothered to investigate and talk to the daughters about whom you are proposing to run a fictitious series and disgracing Indian culture and heritage? How would it feel to run something like this on Jesus Christ. For heavens sake stop stooping so low and spreading poison. Act like a responsible global citizen at least have the ethics to investigate and find out the truth. Media can do much damage and you are hurting hindu sentiments.
Desired outcome: Please stop this series
Discovery Channel
-
Lords name in vain
Naked and afraid xl may 22nd 2022 Heard lords name in vain multiple times my teenagers watch a lot of discovery but no more if allowing lords name in vain please stop allowing this you block out other obscene words but allow that it's ridiculous that we can't watch our favorite shows because of not blocking out lords name in vain I'm sure thousands of people feel the same way please stop allowing this it's WRONG!
Desired outcome: Please start blocking lords name in vain so we can watch discovery channel again
Discovery Channel
-
Naked and afraid xl
I just watched as three ladies in the current season cut down a large old growth tree just because they wanted to try to build a dock. They are there for 60 days (maybe) and they fly home to there lives in the States. That tree which probably supported a good many inhabitants of that forest will still be gone. This was so upsetting I am so disappointed in a show I have been watching since its start. The show's producers MUST have some form of care and control over the affects of this TV SHOW on the environments in which it visits. Absolutely disgraceful!
Desired outcome: Care for the environment you are in. Control your contestants' behavior, when it comes to destruction of the environment they are visiting.
Discovery Channel
-
Get new and different people or cancel the show.
I have watched Naked and Afraid from the beginning. Last nights (May 8, 2022) episode will be my last. There is no reason this show should be more than two hours. It started as a one hour program. A few weeks ago it was 2 hours and 40 minutes. Last night it was 3 hours and 13 minutes. That is ridiculous. The same people (Legends), over and over Steven and Gary both 6 times. Plus incoming Legends Matt, Jeff and EJ. The show has Jumped the Shark (pun intended). If you can't get new and different people it is time to cancel the show. I removed it from my DVR. I have watch my last.
Discovery Channel
-
hoffman family gold
This poor guy, you're portraying him and his crew as professionals. As a maintenance tech/welder at a corporate limestone mining company this show is a joke. The dramatic staged scenes are so obvious to anyone who has experience in similar situations. You might as well just let them carry around a playbook in case they forget they're lines. It makes the industry look bad in my opinion.
This review was chosen algorithmically as the most valued customer feedback.
I'm being billed for something I NEVER ORDERED. Someone in my home used my computer and ordered it I noticed $4.99 coming out of my account got months. I want to speak with some pertaining to this matter so it can be resolved. The charges date back to January 2022 that I know of.
Read full review of Discovery Channel
This review was chosen algorithmically as the most valued customer feedback.
I didn't sign up for this channel and want to cancel it immediately. I am not getting any response from emails I have sent. PLease cancel immediately. [protected]@hotmail.com
Read full review of Discovery Channel
This review was chosen algorithmically as the most valued customer feedback.
The streaming service is terrible it kips buffering terribly bad yet it's more than buffering it's skipping voice never matches the lips which sucks because me and my wife's shows we watch only play now on DISCOVERY PLUS imagine that.
Read full review of Discovery Channel
We are here to help
16 years' experience in successful complaint resolution
Each complaint is handled individually by highly qualified experts
Honest and unbiased reviews
Last but not least, all our services are absolutely free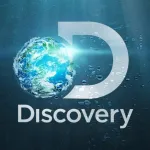 Discovery Channel contacts