NBCUniversal complaints
58
NBCUniversal
-
Cancelling magnum pi
With a series with 7 million people watching it seems mad to end it and now has almost 10 thousands signatures on change.org to bring it back if u look at #savemagnumpi on twitter there thousands of people speaking out with a fund me page to send stuff like toy cars hats to your offices even bill boards so can u listen to your customers and bring it back
Desired outcome: Renew the series
NBCUniversal
-
Ads and poor timing
Dear NBCUniversal and all representatives,

Although we enjoyed watching on your platform, we were very disappointed with how you mislead your customers.

1. Purchasing the ad "free" plan. That option turned out not to be the case as they were "selected" commercials that were airing throughout. I encourage that you may find new ways to make it more clear for people (i.e. just be straight forward with it) and not have to go on google to find how your reviews were poor because of this option. If you are the best network, please have a better way to reflect that to future customers. You can do it

2. Poor timing. Many of the shows we watched were live. It became uncomfortably strange when commercials would be airing during times we were watching. For example, the half pipe finals for both the male and female athletes. We were watching 3-4 mins of commercials during the times when the athletes were on. Particularly during the timing of when China was on. We watched back to back commercials until all of the athletes completed their run. This was not just China but other selected countries as well. You guys have the power to paint something better that reflects all the colors of your logo. As a well respected network, I hope that you continue to correct these notes in your future for your future customers. It's 2022 and more inclusion is needed more than ever so please do so. I have discounted my membership and will unlikely return back.

-

-All love just business
Desired outcome: Just do it
NBCUniversal
-
local affiliate disinterested in signal quality
My region is 'served' by KVLY, a license owned by Gray Television. For several months now the strength and quality of its signal over 11-1 is inferior and subject to digital shreddiing and dropouts in both visual and audio channels. They are aware of the issue, at one point claiming DirecTV was at fault, but no longer answers my queries regarding what they (KVLY) are doing to fix their signal quality issues.-a

Clearly, the problem is not one of my distance as it happens over-the-air and on DirecTV and at several homes located closer than mine to their broadcast tower.

Consequently, when I have a choice, I avoid watching Gray Television managed outlets and therefore NBC programming and sponsors . Their unresponsiveness is not "operating in the public interest" and runs counter to their FCC license.
Desired outcome: I'd like my station locally-owned. As that isn't going to happen, Gray needs to be required to fix their probem.m
NBCUniversal
-
Loud Background sound on New Amsterdam
The background sound on New Amsterdam is so loud & intrusive that the dialogue cannot be heard. I have tried adjusting my TV settings fro audio to no avail. Please correct this so I won't be forced to simply quit watching it. I gave seen many, many similar complaints about this posted online about NBC's New Amsterdam as well as other television shows.
Desired outcome: Lower the background volume
NBCUniversal
-
YouTubeTV
I noticed that NBC Universal is advertising on my television screen to go to Youneedmorechannels.com .

So, I checked out the website, and read, "NBC Universal doesn't like involving audiences in this process but feels a responsibility to inform YouTube TV subscribers and potential YouTube TV subscribers, that 14+ of their favorite channels may be dropped."

Well, I feel a responsibility as well ...

If this is accurate, and NBC Universal is actually trying to bully a service into paying more, which would only get passed on to the customers, then I say they should drop you.

NBC Universal loses in the long run which is why they are attempting this campaign. Plenty of other content out there. Bye bye NBC.
NBCUniversal
-
Beach volleyball olympics
It's irritating to try to watch the beach volleyball gold medal match and you keep cutting to commercial during live play. The split screen is too small to see the game going on during commercial. You wouldn't do this during a live play of the NFL. We miss a few points every time you go to commercial. Then you all show us the athletes when they are in a timeout. Please try to show the action of the game when it's happening.
Desired outcome: Stop playing so many commercials
NBCUniversal
-
Ethics violation by Nicole Wallace
It was reported today that Nicole Wallace said that "doughy, white right-leaning losers" criticizing Simone Biles withdrawing from the Olympics are "f'd up". How can those comments be acceptable and not violate NBC Universal's ethics policy? She has insulted everyone who I has criticized Biles, who should have withdrawn before going to the Olympics if she has mental health issues. These comments from Wallace are par for the course. She has a history of demeaning and name-calling anyone who does not support her far-left views.
Desired outcome: Fire Nicole Wallace for repeated incendiary, divisive remarks against white males and conservatives.
NBCUniversal
-
Olympic camera work
This morning I watched my first section of the 2021 Olympic women's gymnastics. The camera work is not up to par. The first thing I saw was the female gymnastics taking off their outer gear. The cameraman focused on their crotch area and bottoms. I watched for about 10 minutes and this focus was constant. If the camera wasn't focused on their crotch, then the camera was focused on their bodies from the chest up. For long periods of time. The camera work should have focused on the performance.

I think the same situation has occurred in the past. All cameramen need to be sensitive and aware that it's not OK to sexualize women's bodies while they are performing an Olympic sport, or anytime for that matter. I feel bad for those young girls who are being treated this way. Whoever is in charge at NBC needs to fix the situation. It is very noticeable and not ok.
Desired outcome: Today is the first day of the Olympics. Communicate this situation to your team now.
NBCUniversal
-
Feedback
We are sick of having our soap opera (days of our lives) taken off the air every time anything at all comes up.. We have been stuck inside our homes practically all the time for a year and yet we can't even sit down and watch our soap anymore. Why do you always use our time slot at one o'clock. I am so tired of things we are not interested in at all (like the impeachment hearings) if we agreed with this mess it would be different but its such a crock till it's laughable. I can understand breaking news or a funeral but it has been sports, politics, nasty riots that should have been stopped before they started. All we want to do is sit down and peacefully watch a soap opera we've watched for 30 years or more. Please stop always taking our show off. I guess if you lose us soapers you want have us watching anytime.
Desired outcome: Stop using our time slot 1-2 for everything else. That solves it
NBCUniversal
-
Trump town hall
I find it very upsetting that nbc will host trump the same time and night as Biden. This is giving trump just what he wants. He refused the original debate and now he gets his own stage. Of course he will get more views than Biden so people can watch him lie. I will not be watching anymore nbc news which was my go to station and will switch to abc. This was a big mistake. Caren Weiner
This review was chosen algorithmically as the most valued customer feedback.
Your Profit took from me in one week what took my hole career to save. My retirement. My wife and I planned for years that for our retirement we where going to buy a Coach and become file time RVers. While on a vacation in Fla we came across our retirement dream for sale at the Gander RV in St Augustine. We asked all the right questions and got all the...
Read full review
NBCUniversal
-
Marcus lemonis and the profitable camping world
You guys are using a really bad man in your show the profit. You should be looking at things like the fb page, camping word experience. There are thousands of people, just like us, who have been ripped off by the hundreds of thousands of dollars. A lot of us spent our retirement money on coaches that are not safe enough to use! I actually filed a formal complaint with the department of consumer affairs. Turns out I was #46 officially filed just in the state of nc, since 2015! That's really bad! Y'all really need to take a look at who you are modeling with your show, the profit. Really bad!
NBCUniversal
-
today in ny early news!
I am complaining about the poor productiom of the am early newsf rom nbc. THE producer must be fired. He exploits females for his own merit. He put on the traffic girl as meat to have just her legs shown and body. This has gine in long enough. I cant allow y 12 yr old son to watch the news on this station. I have him watch Fox and CBS only. Then THE video are shown on u-tube and opens up like a porn movie. With oaning a dgroa ing. It isdiscusting. We wroteto the fcc and have complaineddirectly with NO results. You have this anandguji working for you that made porn films and this what he does. This producer is gay and hates females so he expioits them. He should be fired asap along with this anandgjui. When are you giing t stop this porn. Next it is goung n te New .York Papers and on other news dtations as they think nbc is a joke! This is sexual harrassme t and perversion only nbc would do! NYC news team istge worst!
This review was chosen algorithmically as the most valued customer feedback.
I emailed Rush Limbaugh on Wednesday night immediately after reading the Hollywood Reporter story on The Hunt - this despicable movie your CEO, Donna Langley had the audacity to buy from Jason Blum for $10 million dollars. She should be fired and Blum needs to go immediately. I am glad it blew up all over the media by Thursday and Friday and that the...
Read full review
NBCUniversal
-
msnbc live
This morning on MSNBC you showed Julián Castro's brother who is a Congressman at the border as a presidential candidate. Really? Did you maybe forget that he is not a candidate but one you left put and continuously ignore is Beto O'Rourke? I'm getting ready to switch to CNN permanently! I'd like to hear from the candidates that are more centrist and therefore are continually ignored on your 🚉 Carolyn Moore Virginia
NBCUniversal
-
digital copies
I bought a movie for my daughter with a digital copy to download and use on long trips. The code provided had already expired before I even bought the movie.
I emailed tech support twice and never got a response. There is no phone number available to call for assistance. I am very disappointed at the lack of costumer service assistance options. I have bought other nbcuniversal movies and have had the same issue.
I no longer plan to buy anymore nbcuniversal products for this reason. I have informed friend about this issue.
NBCUniversal
-
xtreme wireless headphones
Placed my order on Jill's steals and deals on April 4. My credit card was charged on April 4th and it is not April 16th. I cannot get any information on my product. Looked and there were previous complaints regarding this same seller and Jills steals and deals. I feel this is fraud and I am shocked the NBC is participating. I am going to report this as fraud to my credit card company and BBB
This review was chosen algorithmically as the most valued customer feedback.
I purchased Xtreme Tkme wireless headphones November 10 2018. Today is 12/18/18 and i still have no merchandise and there's no shipping info. The link the company sent says "shipping info not available" The defective clause is only 30 days post purchase yet I don't even have them. The company is not very responsive and NBC has no contact info to assist customer. This is ridiculous
Read full review
This review was chosen algorithmically as the most valued customer feedback.
I have received a late shipment today, the quality couldn't be worse this time. In addition, one of the items I ordered was a tefal kettle which has arrived in a torn box missing the heater and its wire!!! The whole experience this time and the products are so bad, hence, I would like to return all the shipment. Other items are in their original boxe...
Read full review
NBCUniversal
-
nbc today
I wish they display certification before news as they talk about sex and violence half the air time
R rating symbol
R - Restricted
Under 17 requires accompanying parent or adult guardian. Contains some adult material. Parents are urged to learn more about the film before taking their young children with them.
NC-17 rating symbol
NC-17 - Adults Only
No One 17 and Under Admitted. Clearly adult. Children are not admitted.

their news content is so inappropriate and sound vulgar, I watch 7am NBC today News when my kids eat their breakfast and they can watch and hear from where they are, and I had to turn off the TV to avoid unnecessary questions,
We are here to help
16 years' experience in successful complaint resolution
Each complaint is handled individually by highly qualified experts
Honest and unbiased reviews
Last but not least, all our services are absolutely free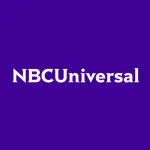 NBCUniversal contacts