The Weather Channel complaints
33
The Weather Channel
-
Program interruptions
It's amazing, that without fail when you're watching an episode on the WC they will interrupt the show with some thunderstorm "watch" or " warning".

What is worse is WC will NEVER interrupt their commercials to provide this information, they'll just ruin every show they air. You basically jump from commercial break to the interrupted advisory and by the time the blowhard meteorologist is done stumbling through the prompter script its back to commercials. Absolutely pathetic!

At least you've proven where your priorities stand.
Desired outcome: Stop interrupting shows for bullshit advisories! If an advisory merits a programming interruption then do it during commercials!
The Weather Channel
-
Local weather
I live in Newnan, GA and we used to get our local weather both in the crawl at the bottom of the screen and on the 8's. A week or so ago, the weather channel was off air for a couple of hours and since it came back, now all we get is national weather in the crawl and on the 8's. Why the change and are we going to get our local weather back or do I need to find another weather source?
Desired outcome: Return of the local weather information.
The Weather Channel
-
Your stupid weather predictions
On more than one occasion i have asked siri for weather updates and he goes straight to you.

Once again your predictions are wrong AND WASTING MY TIME.

Get it right or shut the hell up.

Why is siri programmed to come to you.

If people look for weather ..

There are much more scientifically in-depth companys than you.

My next step will be complaining on a higher level …

Heads up
Desired outcome: Het a more accurate prediction over 24 hours or shut up on siti
The Weather Channel
-
Advertising
I have enjoyed the Weather Channel for many years. What I'm now realizing is the obnoxious "Buffalo" and "Panda" video game ads are causing me to watch it a lot less. In fact, I had to shut it down because I got a headache!

The Weather Channals segments are Informative, newsworthy, and grabs ones interest in the state of not only the

United States but the world as a whole.

In addition, those segments get the word out. Sort of like the Domino Effect.

I hope this 🙏 😔 gets the word out. With other people commenting, maybe you show less ads and get rid of those two ads completely.

Please!
Desired outcome: Less advertising and complete removal of the "Buffalo and 🐼 " ad.
The Weather Channel
-
Incorrect Local Weather on scroll of TWC screen
Live in Washington DC. Cable service via RCN provides TWC. Until recently, I would receive local weather information at the bottom of the screen and DC area radar through "Local on the 8's". Since January 20, I am getting local weather and radar for northeast PA (Allentown) rather than for the DC area. Spent over an hour with RCN trying to resolve the issue. I finally was told that the problem was TWC feed and did not occur at RCN. Please investigate and correct. Thank you.
Desired outcome: Restore local DC area weather info on TWC scroll
The Weather Channel
-
Programming
How do y'all feel after quitting us viewers by providing up to date tornado information the other night and going to some of your goofy ass shows. Any blood on your hands when tornados were still on the rampage at night, people getting hurt and killed and you "The Weather Channel" didn't report a damn thing until your regular weather program came on at 5:00 am central time. Shame on y'all. Thank goodness that the Weather Nation channel was reporting "weather" 24 hours a day the way they do. As far as I am concerned "The great weather channel" failed miserably. You have almost become the commercial channel. It is hard to get a good weather report a lot of the time due to the excessive commercials and if the least old little weather event is happening in the northeast part of the country the rest of us are basically forgotten.
This review was chosen algorithmically as the most valued customer feedback.
I am trying since August 15th to update the location of our station (IQIRYATS3). I sent 4-5 mail messages through the system (https://support.weather.com/s/email-us?language=en_US) including also a .KML file with the exact locations of the old and the new station. I DIDN'T EVEN RECEIVED AND ACKNOWLEDGMENT THAT MY MAIL MESSAGES ARRIVED. Please let me know...
Read full review
The complaint has been investigated and resolved to the customer's satisfaction.
The company has left an official comment on the complaint.
The Weather Channel
-
Format change
Belleville/Trenton weather ch 20 SD. Your new format only shows a very scaled down version of channel 767 HD. It's very hard to read the red alerts unless one is right in front of screen. To watch the doppler radar for rain is hard to see with a background of green trees and just a name of the town. A lot of business's in this area depend on your weather reports to operate and a lot have a lot of local advertising on channel 20 SD which is not available now. My tv carrier is Cogeco cable . Please change back. [email protected] 455 Cannifton rd, n. Belleville Ont. kok1ko. Masks Yard Sales. Thankyou
Resolved
The complaint has been investigated and resolved to the customer's satisfaction.
The Weather Channel
-
TWC app
Please stick to the weather and stop the fear mongering in regards to the covid scamdemic. I just got a notification about the covid "variants" and how dangerous they could be. I also don't want to hear about the experimental vaccine. And while I'm at it, I don't want to hear about global warming either. It's lies, all lies! I just want to know what the weather is like in my areas of concern. Quit with the drama!
The Weather Channel
-
lost my local weather. for fond du lac wi. 54935 on spectrum
I am getting the weather for west bend wi. On spectrum ch. 59. It should be for fond du lac wi. This is a very important service! The fond du lac has been on cannel 59 spectrum forever I turned it on one a.M. A few days ago and channel 59 was showing west bend wi. This area does apply to our location! With bad weather coming this feature is critical!
The Weather Channel
-
Weather app
Per the photo below for instance on Sunday it states the high will be 51 degrees if you scroll over per the hourly on what the weather will be it clearly states it'll be 52 degrees for a couple hours. The high is always incorrect and the timing is always off as well for Springfield, Ohio. Let's be a little more accurate! If tips are needed just watch what whio news says for the Springfield area they always seem to be right on point!
Per the photo below the high is clearly incorrect when you see hourly it's higher. It's always incorrect For Springfield OH on the weather channel app. The bad part about it is my 1000.00 phone came with this app already downloaded! Verizon and iPhone need to invest is something more accurate! Let's be a little more accurate weather channel...Perhaps watch whio and get your information from the news! They're always right in point!
The Weather Channel
-
weather channel app on ios
I've been living in Costa Rica for almost 2 decades. I've had a smartphone for just under 1 decade and for most of that time, I've had access to the default weather app (weather channel). they are very accurate in North America and Europe, but there seems to be a compatibility issue with the technologies that they require to predict weather in Latin America. In Costa Rica, the predictions from May until November are standard and thunderstorms for practically all regions of the country. Yet, even during the rainiest weeks of the year, there are several hours of sunshine. This year, weather.com had heavy rain predictions for all 61 days of June and July, yet we basically had a country-wide drought and tourists had 12 hours of daily sunshine. If weather.com does not have access to the required technology, they should refrain from posting any information and particularly information that is opposite of reality; the worst case scenario, daily. If I worked for the Costa Rican government, I would strongly urge the powers that be to take strong and well supported legal action, based on what seems to be over a decade of damaging and imprecise publication...
The Weather Channel
-
email weather alerts*
I receive my weather by TV and by email alerts. For several months now, the Weather Channel has been sending me email alerts for locations other than my own. I never requested them. They just changed to whatever location they felt like sending me about the time you got rid of personal profiles in your system.

I have unsubscribed from these location alerts, so now I get none. When I try to subscribe to email alerts for my location, which is in your system now as a favorite (Ignacio, CO 81137), I get a message that tells me email accounts previously in the system have to be reset before new alerts can be set up. The exact text of the message is:
"Existing Subscribers:Your email is already in our system. Unfortunately we need to reset your account. Please email our customer service team to resolve the issue."

I have emailed your customer service team 5 times over the past month. I always get an immediate response saying my email will be reviewed, and they'll get back to me shortly. They never have. I remain ignored, and my email account remains not having been reset. And I can therefore no longer get alerts.

I just think there should not be a big issue in resetting my email account. Or remove it completely from your system and I'll start from scratch. The fact that I have emailed customer service five times without a response is irritating as Hell.
The Weather Channel
-
the use of violent language to describe the weather
The name of your channel should be " The Catastrophe Channel".
Every subtitle displays fear invoking verbs to describe any and all possible weather events.
Unless your writers are ignorant, which may in fact be the case, to consistently and intentionally choose to use such violent language to describe weather events is not only ignorant, it is inappropriate and irresponsible.
Please stop invoking the subconscious fears of the old" predator/ prey" mind of the collective and fulfill your responsibility to the public in a more appropriate manner.
The Weather Channel
-
local weather
Are you the national weather service? You give the appearance that you are. However your programming is all about ratings.

We do not need to see your TV shows. We need to see the weather.

Now with that said, yet it is interesting to see about a snow storm in New York or a hurricane in Florida, all person in the US should have consistent access to local weather. Local on the 8.

You tell people you cover the country, but really only cover where your viewers are.
Your coverage of the western US is minimal at best. A good one third of our countries population lives west of the Rockies.

When doing the weekly, the person stands in front of the west coast pointing to the east coast, but does not move to show what is going on out west.

If I had another channel to watch, I would.

Do the right thing...
Cover all areas equally.
This review was chosen algorithmically as the most valued customer feedback.
I am complaining about all the television shows on TWC. TWC seems to want money instead of providing a weather service. Without fail, everytime we have bad weather, they put the local on the 8's on the bottom with no radar! They can't even tke a minute to give the weather during a commercial. They must only care about money. I HATE the weather channel and I HATE all their stupid ass shows.
Read full review
The Weather Channel
-
vile programming flung in my face, raping my senses.
I've blocked the Weather Channel so I won't ever be disturbed by this again, but I wasn't able to protect myself when i clicked it on, and up in my very face was a close up of a puss-sticky eyeball and eyelashes lit-up in the dark and a verbal report saying, "How would you like an insect to crawl your ear, to crawl across your face while you're asleep and go deep into your ear canal, how would you like for it to lay its eggs there. how would you like if...

How did you like reading that? It may be funny to anyone but me. If so, YOU take it, enjoy it, and I'll sit back, relax and make the Weather Channel on my TV GONE for GOOD as soon as I click SUBMIT on this.
This review was chosen algorithmically as the most valued customer feedback.
With today's technology, why hasn't someone fixed the problem you are apparently having! 5 days and you are still showing old weather (red button) information! Many people that do not have internet access depend on this information. I was sent an email to edit my complaint. It is now 8 days old on the local weather and saved locations. PLEASE, PLEASE ADDRESS THIS ISSUE ASAP
Read full review
The Weather Channel
-
constant animated voice weather warning
Why do you constantly interrupt programming with that ridiculous, unintelligible computer animated female voice over and over? You stream the warning on the bottom of the screen after several loud audio beeps. It could simply be read by the viewer. Instead, you interrupt the programming audio every 2 minutes with the same constant, computer animated voice, that is all but impossible to understand.

It's bad enough The Weather Channel has now turned into the, Highway Through Hell, and Why Planes Crash, rerun channel. But then you go one step further, and make it all but impossible to view.
This review was chosen algorithmically as the most valued customer feedback.
I got home from work and I wanted to hear the footage you were airing about Hurricane Florence and all I got to listen to was some stupid heat advisory warning happening the next day in Phoenix, AZ. The warning was telling me how I should look out for the temperatures going to be 104°. REALLY!!?? 104 DEGREES!!!??? In PHOENIX!!!??? Are you kidding me!!!??? I...
Read full review
We are here to help
16 years' experience in successful complaint resolution
Each complaint is handled individually by highly qualified experts
Honest and unbiased reviews
Last but not least, all our services are absolutely free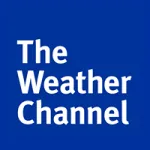 The Weather Channel contacts