CVS
-
prescription practices
I am a prescribing MD with 20 years' experience. CVS must stop requesting updated Rx when they are good for and written for 1 year. CVS pharmacists must stop telling patients to not take a medication or to stop medications prescribed by MDs just because there may be a potential interaction. MDs are capable of managing risks and benefits, and telling a patient to stop a medication is practicing medicine, which pharmacists are not qualified to do.

CVS must stop cancelling Rx just because someone doesn't pick it up right away. CVS must stop telling pts they have "contacted the doctor's office" about a refill when all they have done is send an electronic request. CVS must stop requesting refills a few weeks before the Rx is expired at a year, when MDs are required to see pts to refill Rx. The current practices extort the valuable time of MDs away from their patients and, frankly, their families by whittling away at the insufficient time MDs have. Pharmacies are simply there to dispense medications as directed by the MDs. CVS needs to start doing its job properly - not more, not less.
Desired outcome: Fix all of the above problems internally and nationally.
CVS
-
I received the COVID-19 swab test in October
I have made a complaint to my governor attorney general and have a case in the Virginia Department of Health due to injury of this test. I was feeling sick I did take the test because I was working for a company that is regulated by OSHA at the time. Within hours I was dealing with the most excruciating head pain dizziness eye pain blurriness and have been dealing with this situation for six months now. I am getting a runaround and I intend to include CVS making sure they are aware of my intentions. This test has taken MY ABILITY TO FUNCTION AND WORK. Prior to the test I had no issues and functioned normally.
Desired outcome: Compensation for damages.
CVS
-
Pharmacy - 3101 Donnell Drive District Heights, MD. #17017
The Pharmacist at the CVS located in the Target in Forestville Maryland was very rude and hanged the phone call up on my wife twice! The last time my wife asked for the Pharmacist and she said hold on and hanged up again! She is the PHARMACIST!. Her name is Frankie. So we jumped in the car and made the 5 minute drive. We get there and tell her what had happen and she lied and said she didn't know who had answered the phone! When we heard the same voice coming out of her month, we knew it was her! We have been going there since 2012 and never had an issue with anyone there until today. She was very rude and disrespectful and should NEVER have a job like that. We are changing all of our prescriptions to someplace new. It's sad to be treated this way. I hope someone does something about this woman. She's going to treat the wrong senior bad one day!
Desired outcome: Needs to lose her job!!
CVS
-
Customer Service
I want to start off by saying I work in customer service and have also worked at a pharmacy so I understand that things get busy and service gets behind. But... with that I also feel like your customers do still need to be taken care of.

I visited the CVS located at 2712 FM 365, Nederland, Texas 77627 on Sunday May 22,2022 to pick up my husbands prescription and as expected there was quite a few cars in the drive thru so I parked and went inside to see if the line was any shorter. I was not, but, no big deal the pharmacy is always busy full of sick people wanting to get their medication asap. My issue was that there was only a pharmacist and one tech working in the pharmacy, and they were GREAT trying to help everyone as quickly as possible. The pharmacist even called for a Manager to please come to the pharmacy to assist BUT when the guy came from the front he proceeded to tell her in front of a line full of your customers that he was advised from his manager that if he had things to do he could not help the pharmacy... THAT WAS VERY UNPROFESSIONAL in my opinion... CVS employees need to work as a TEAM for their company and for the customers...

Thank you... Chrissy Nuccio [email protected]
Desired outcome: I would appreciate this matter to be handled and your employees to work as a team....
CVS
-
Survey response
I responded to what appeared to be a legitimate CVS survey on May 6 2022. I provided my banking info as asked on may 6 or may 16 for shipping charges to pay for Fitpro device that was to be free. The shipping charge was taken by Manhatten extreme 8332728374. Then on Fri May 20 $56.09 was taken by a other co. I have never heard of perfect gadgets online. This was unauthorized.
Desired outcome: Determine if this was a survey from CVS.
CVS
-
Minute Clinic and website
Today I had an eye problem, tearing and burning, which has been previously diagnosed as allergic conjunctivitis.

I tried to make an appointment at one of your Minute Clinics near me in Boynton beach, Florida, zip code 33472, and the 2 that were near me were booked for the day and the next day by 10:00 AM.

Then I tried to book a tele health and or video appointment for over an hour, and your website kept crashing, telling me it was having " technical difficulties." I tried 4 times.

Then I saw on your website that a clinic may take me as a walk in if they have the time.

I went to the clinic in Boynton beach, inside the Target store on 650 N. Congress Ave., The sign in kiosk said I could not book an appointment. So I waited for the nurse to come out of her office. There was no one waiting to be seen. It was about 1145 AM. the kiosk said the nurse goes out to lunch from 130 to 200 PM.

The nurse came out of her office to throw out some boxes of garbage. There were no patients in her office. She asked me if I had an appointment and I told her I could not make one, telling her all the bs I was put through trying to get an appointment today, not only for in person, but for tele health and video as well. Then she asks me what my problem was. I told her my eye was tearing and burning, and the OTC medication this place gave me last year was not working well.

I thought for sure she would see me, considering she wasn't doing anything else.

She had the audacity to tell me that she was all booked up for the day and could not see me. Then she agreed that the website has been infuriating people who say they cannot book appointments on it. Did she really think I was that stupid to believe that she was so busy that she could not see me ? This woman was one insensitive lazy POS, that should not be working in health care. How can you let someone in pain sit there, while you are free, and tell him to go home ? It was beyond disgusting. She should be fired.

I stayed there for another 15 minutes, and still no other patients arrived.

I've had it with your clinics and websites. What a horrible company you are running.

Eric Golub

6028 Terra Rosa Circle

Boynton beach, FL. 33472

561 221 8050
This review was chosen algorithmically as the most valued customer feedback.
They do not have enough staff. I called in a refill several days ago with 4 pills left of my Synthroid. I went to pick it up twice but it was not ready yet. Then I thought "I will ask them to deliver it! They say that on their website so I asked for it to be delivered today, May 19th. No delivery so I went online and I saw that the delivery was canceled and...
Read full review
This review was chosen algorithmically as the most valued customer feedback.
Well I've tried so many times calling customer service for a solution. I really don't know why this cvs pharmacy hasn't shut down by now. The service is so poor. Management is out of sight. I've had many encounters with bad employees. And they keep doing it because there's no discipline. Im trying to get a hold of DM and it's like impossible. This pharmacy...
Read full review
CVS
-
cvs pharmacy located on Addie Way in Saint Clairsville, Ohio
Don't you have a district manager to step in and help? There is very little help in this pharmacy. Drive Thru was shut down a couple days ago, therefore my handicapped aunt had to go inside. After a week and a half of telling her that her medication would be in on a certain date, she transferred all her scripts to another pharmacy. Her order is often screwed up. They only had a pharmacist and 1 employee working that day, you can imagine the wait time. I was on hold 20 minutes today. I have been patiently waiting for this pharmacy to get more help, I have had my order wrong most of the time. I am now sending all my scripts elsewhere! It's a shame they can't get enough help to serve the customers they have. (Or had). Even though they needed to be better trained to listen to the customer, This store used to have alot of help, why do the employees leave? Corporate should get a district manager in there to help rather than LOSE alot of customers!
This review was chosen algorithmically as the most valued customer feedback.
Have used the same CVS for many years and have noticed a severe lowering in customer service, surly pharmacy techs and just a general don't give a darn attitude. Last week I went to pick up a 4 part prescription. Showed up at about 1:45pm. The window at the drive up was blocked with what looked like a big piece of drywall. I waited about 5 minutes while...
Read full review
This review was chosen algorithmically as the most valued customer feedback.
I have been filling prescriptions with CVS for many years. One store in particular,#3433 in Ft. Myers. I have a script for a controlled substance that I need filled sometimes. This script has come from the same doctor in the last 11 years. I've never had any issues in the past. The pharmacists and staff have always been amazing. The last time I had thi...
Read full review
CVS
-
Not having prescription on timely basic
I had a prescription by my docter faxed to cvs in fort valley georgia on the 12th o

Of may 2022 to be picked up on the 15th when I went to pick it up apparently they did not know if it had been ordered. I called back on the 16th of may 16th may 2022. I was told that they had no idea when it would be delivered this is a prescription I need on a timly basic. My name is dexter floyd and my phone number I 229 318 0068. Thank you.
CVS
-
CVS and Islamophobia
I had my Doctor send in two prescriptions for pain (non-narc). CVS flat out said "You don't need them woman!" I said I had refills on them and they lectured me I'm not even allowed to say "hello" or they'd call the police and have me beaten and raped. Then they insisted I that the last time I got refills was May of 2021. I said "No, I saw the Doctor in January of THIS YEAR!" They called me a liar and told me to shut up or I'm banned! So next time I have to go for my heart/bp meds if they deny me or give me the wrong prescription I'm not allowed to say anything or I'm banned for being a terrorist! CVS has gone way too far with women hating and islamophobia! CVS at 4627 N. Main Columbia SC needs SHUT DOWN RIGHT NOW! I wish my insurance covered another pharmacy. It doesn't.
Desired outcome: SHUT CVS DOWN FOREVER!
I filed a complaint with CVS and they ignored it citing "standard company policy". (?!?!?!)
The "manager" is Mitchell Jones and he is a big dude and constantly follows me and bullies me. Why is this legal?! Other Muslim women at my Masjid said they were grabbed, intimidated, shoved, pushed and called names.
CVS has taken away my 1st amendment rights and my civil rights.
CVS
-
Tricare/Medicare Advantage incorrect medication pricing
On 05/11/2022, I went to the South Hill VA CVS to pick up two refills. One was a 90 day supply of Amiodarone 200 mg. I was charged $12.74 when the Tricare allowed amount is $6.52. The $6.52 is what the CVS in Kerrville TX charged on 02/01/22.

On 05/11/2022, I went to the South Hill VA CVS to pick up my 90 day refill for Carvedilol, 12.5 mg. I was charged $8.78 when the Tricare allowed amount is $1.74. The Tricare allowed amount of $1.74 is what the CVS in Kerrville TX charged me on 02/01/22.

The three customer service representatives that were involved in processing my refills seem to be uninformed on how to process my Tricare/ Medicare Advantage medicine request.

Is this experience to be expected in the future? Is this the way Tricare customers are to be treated? Shall I take this concern to Tricare?

I request a review of the amount I was charged and refund the excessive charges. Thank you
Desired outcome: My name is Davis Parham, DOB is 12 Sept 1946. Issue my refund for the excessive charges.
This review was chosen algorithmically as the most valued customer feedback.
Tuesday, 5/10/22 around 6:40pm I went to pick up my Blood Pressure and Heart Failure medication. The bald (Blonde) african american Tech with what appears to be feathers on her eyes informed my 80 yr Old Father who has been a customer of CVS for over 25 yrs that they could not refill My heart failure medication Entresto until the 24th because my insurance...
Read full review
CVS
-
Customer service
I drove to store to pick up a prescription which the pharmacist told me yesterday would be ready by 3pm today. I arrived at the store at 5pm and the person in the drive-thru told me it would not be in until tomorrow at 3pm. Fifteen minutes after I got back home, I got the automated call that the prescription was ready. I waited on hold for another 20 minutes to speak with the pharmacist who verified that the drug was there and the tech must have looked in the wrong place. This is poor customer service and a waste of my expensive gas due the staff incompetence.
Desired outcome: Staff trained to give good customer service
CVS
-
30 minute wait for drive through
The CVS at 680 Sutton in Streamwood is one of the worst drug stores I've ever been to. A couple months ago, inside the store, the store manager was comparing Democrats to nazis in a conversation with another patron. With a line at the register. Yesterday, with 1 car in front of me at drive through, I waited 30 minutes for a covid test. Lady in a lexus in back of be honking constantly. When I reached the window, I told the tech 'hey I've been waiting 30 minutes and this jerk in back of me was honking the whole time'. He couldn't care less and started getting into with me for saying anything. Really? I'm fighting with the tech now!? Had to go inside to find out what was wrong! The pharm manager is an overwhelmed jerk who could not care less either.
Desired outcome: I know CVS is closing stores. Start with THIS one.
CVS
-
pharmacy
i just spent 24 minutes on hold waiting for your pharmacy to pick up. I called at 1:25 and was immediately put into onto hold to wait for a pharmacist. well, as it turns out your pharmacy had no problem having me sit on hold while they went to lunch. As i know for a fact more than one pharmacist works at this pharmacy it is ridiculous that they all take lunch at the same time. even more ridiculous and completely unprofessional is allowing a patient to sit on hold while they go to lunch! how do you run a business like this?
Desired outcome: i want an explanation not an excuse for this behavior and why you think this is a great way to treat a patient/customer? my email since you didnt ask is [email protected]
CVS
-
The pharmacist and staff
Yesterday, May 3, 2022) I went to the pharmacy around 6:30pm. I went to the drive thru the you lady waited on me was rule. My prescription was denied by the insurance company, when I asked her to explain she won't. I ask to speak with the pharmacist she told me I have to wait, after waiting for a while we went in. Now I just left the ER and I was on crunches. The pharmacist was busy with a customer. When he finished with the customer, I asked the employee to let him know we have been waiting. The Pharmacist yelled at me and told me to go sit down NOW and wait! He said, he didn't care how long I have been there. This Pharmacist is very rude, and I have witness him yelling at other people. I want to move my prescriptions to another store, where I would be treated better.

Cynthia Keaton

[email protected]

708/703-8663
CVS
-
As of late the pharmacy at Target in Sangertown mall New Hartford NY
The old crew, before covid, was efficient,cordial, very good at their job. I worked at a rival drug store but found these people were excellent. Now there is never the same people from month to month and the last 3 times i ordered very important medications they were never filled before I got there 2 days after ordering them. I am locked by my insurance to go to your store but I would be long gone otherwise. waiting in the storeup to 45 minutes for orders that should have been ready. Again it was never the old crew only these new people. also there is 3 to 4 people and less service than the 2 that I dealt with before.
We are here to help
16 years' experience in successful complaint resolution
Each complaint is handled individually by highly qualified experts
Honest and unbiased reviews
Last but not least, all our services are absolutely free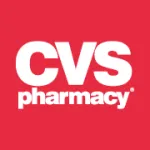 CVS contacts