Overview of CVS customer experience
CVS, the popular pharmacy chain, has been receiving a lot of negative feedback from its customers. Many complaints revolve around poor customer service, long wait times, and incorrect prescriptions. Customers have also reported issues with the company's online ordering system, including delayed shipments and incorrect orders. Additionally, some customers have expressed frustration with the high prices of CVS products, particularly prescription medications. Overall, CVS seems to be struggling to meet the needs of its customers, and many are turning to other pharmacies for their healthcare needs.
Newest CVS complaints
This review was chosen algorithmically as the most valued customer feedback.
I went to Urgent Care instead of Emergency Room with a bad do but to my hand and after finish with doctors , they sent my prescription for antibiotics to CVS on Clemson Rd , Columbia , SC 29229 at 10 am and upon calling the pharmacy at 3:50pm to see if my prescription was ready and was on the phone waiting for someone to answer the phone and eating 20...
Read full review of CVS
CA lottery daily 3-did not receive "cashed" winnings.
I purchased lottery tickets for daily 3 on the month of may 2023, at cvs store #9594 off of w. Alondra blvd. And central ave. I had the winning ticket numbers for may 12, 2023. I went in on may 13, 2023, to cvs store #9594 to a cashier register to check on prize winnings on ticket. I was given two receipts: one to verify daily 3 winnings and winning ticket with the words "cashed" printed in dark black at the bottom of the winning ticket given back to me for my records (which I did not receive cash at all) and an application form for the ca lottery to file with sacramento, ca. From august 7, 2023 through november 28, 2023, I am still waiting on winnings. I have done the necessary procedures: phone call complaints to: cvs complaints regarding ca lottery cases (which my case number was changed twice) and ca lottery claims regarding on not receiving cvs store #9594 replies for verifying lottery ticket winnings.

Thank you, happy holidays.
Claimed loss: CA Lottery Daily 3 Winnings: DLY3 $543.00
Desired outcome: A full investigation on why cashier did a twice scanning on CA Lottery Daily 3 Lottery ticked even though it had printed "CASHED" and was not issued out.
This review was chosen algorithmically as the most valued customer feedback.
Hello I am writing complaint because I have experienced difficulties with this store over a period of time regarding them running my secondary insurance which is (TRICARE for Life). My primary insurance is Athem HealthKeepers (Medicare). The difficulty seems to occur when I have a new medication. CVS processes the primary insurance and neglects to run the...
Read full review of CVS
Is CVS legit?
CVS earns 91% level of Trustworthiness
SAFETY NOTICE: ComplaintsBoard has analyzed CVS and determined that it has perfect credibility and is completely trustworthy, with a legitimacy rating of 91%.
We found clear and detailed contact information for CVS. The company provides a physical address, 5 phone numbers, and 2 emails, as well as 5 social media accounts. This demonstrates a commitment to customer service and transparency, which is a positive sign for building trust with customers.
Cvs.com has a valid SSL certificate, which indicates that the website is secure and trustworthy. Look for the padlock icon in the browser and the "https" prefix in the URL to confirm that the website is using SSL.
Our scan shows CVS website is free from malware and phishing activities, which are types of online threats that can include viruses, worms, Trojan horses, ransomware, and other malicious code, as social engineering tactics used to trick users into sharing their personal information.
We looked up CVS and found that the website is receiving a high amount of traffic. This could be a sign of a popular and trustworthy website, but it is still important to exercise caution and verify the legitimacy of the site before sharing any personal or financial information
However ComplaintsBoard has detected that:
While CVS has a high level of trust, our investigation has revealed that the company's complaint resolution process is inadequate and ineffective. As a result, only 8% of 3269 complaints are resolved. The support team may have poor customer service skills, lack of training, or not be well-equipped to handle customer complaints.
CVS protects their ownership data, a common and legal practice. However, from our perspective, this lack of transparency can impede trust and accountability, which are essential for establishing a credible and respected business entity.
We conducted a search on social media and found several negative reviews related to CVS. These reviews may indicate issues with the company's products, services, or customer support. It is important to thoroughly research the company and its offerings before making any purchases to avoid any potential risks.
Our Verdict: CVS is highly recommended company, but beware of poor customer service. Their 8% Resolve Complaints rating is a cause for concern. We advise using their services securely and reviewing complaints beforehand.
This review was chosen algorithmically as the most valued customer feedback.
I find it extremely frustrating that this pharmacy that is the busiest in the area doesn't make enough money to properly staff the pharmacy and not have to close for lunch. Not only that they have to close for lunch, but they came in at 6 am and didn't eat lunch until 1:30 pm. CVS easily makes millions of dollars at this location per year. It sounds to me...
Read full review of CVS
This review was chosen algorithmically as the most valued customer feedback.
I am a long time CVS customer. I picked up 3 scripts yesterday late afternoon 11/27/23 at 12806 Broadway St. Pearland TX 77584. One of my prescriptions; Prednisone 20 MG (take 2 per day) was told to wait a day to start taking it because I received a steroid injection of Decadron at CareNow Urgent Care. I took my 2 pill dosage this morning and noticed there...
Read full review of CVS
This review was chosen algorithmically as the most valued customer feedback.
I was just there yesterday trying to get my mother's antibiotics which have been a 3 day struggle due to the pharmacy's claim that "they never got the prescription" or "you need to call your dr to clarify an error". By the time I was there yesterday not only did I see a very slow service by the pharmacy staff but a line of very angry customers demanding why...
Read full review of CVS
Pharmacy
This about the pharmacy at 2530 south road Poughkeepsie New York 12603. I tried to call the pharmacy in regards a prescription and was put on hold for 45. Never got ahold of the pharmacist called again 6:55 and the pharmacy was already closed. Was there weeks before there was a line out to the back of the store for no apparent reason. At this point right now I'm considering switching my prescription to a smaller pharmacy where I can get the Customer Service I deserve.

Thank you,

Tina
Desired outcome: Better, Customer Service
Customer Service
I WAS WAITING IN LINE WHEN THE WOMAN BEEFORE ME FINISHED, THEY TOLD ME "SORRY, WE'RE CLOSED", BUT i WAS THERE, STANDING THERE WAITING, THEY JUST PULLED THE DIVIDER DOWN IN FRONT OF ME LIKE I WASNT THERE. The cashier looked at the pharmacist and he shook his head. Once the cashier saw the expression on my face, he again replied, sorry, were open again at 2pm.

BUT IF A CUSTOMER IS STANDING THERE, WAITING FOR ANOTHER CUSTOMER TO FINISH, DONT YOU THINK SOMEONE SHOULD SAY CLOSED, RATHER THAN HAVE IT DONE IN THEIR FACE? I HAVE NEVER HAD A WORSE EXPERIENCE WITH CUSTOMER SERVICE. THIS WAS NOV. 27, 2023 AT 1:30 BY WHOEVER WS ON DUTY AT CVS ON NORTH TEXAS STREET, IN FAIRFIELD. I WILL NOT BE RETURNING FOR ANYTHING.
Prescription refills.
A new prescription was sent in to the pharmacy on the 14th of the month. I called to check on why it wasn't filled. The pharmacy told me the directions were not clear and they attempted to notify the doctor for clarification on several occasions. The medication is a controlled drug with a black box warning. In the warning states to not stop taking this drug abruptly or seizures or death could occur. I've been on this medication for over 10 years.

The staff do not seem aware of these potential life threatening complications that can arouse from the pharmacy sitting on an order for 2 weeks without picking up the phone and getting an answer from the doctor. Nor did they notify me.

Unfortunately, there have been so many mistakes made this last year with CVS, I'm thinking of changing pharmacies at this point.

It is now the 26th of the month, and still no medication. Sloppy.
Desired outcome: Medication refilled.
This review was chosen algorithmically as the most valued customer feedback.
11/26/23,11AM My mother was scheduled for 2nd dose of shingrix vaccine at CVS, 935 Ridge Rd, Webster, NY 14580. I am my mother care giver. At her vaccine appointment, was told that vaccine was not available, pharmacist blamed automated computer system, refused to connect me with the manager and refused assuming responsibility for not providing the...
Read full review of CVS
This review was chosen algorithmically as the most valued customer feedback.
This issue starts on 11/20/23, Seven medications were ordered online thru the CVS website. A call was made to the Pharmacy on 11/22 about only one medication being "worked on". These were supposed to be ready on 11/21. The pharmacist assured me that they would ALL be ready by 3pm on 11/22. The CVS website was checked again today 11/25. There was only one...
Read full review of CVS
Poor customer service and failure of pharmacy to fill medication refills in a timely manner.
I have been trying to get a refill for several weeks. I make several trips to the pharmacy. I arrived once when the pharmacy was having their midday break. BTW, can't you staff so that lunch breaks are covered? The remainder of my attempts have failed because the line was so long it was trailing out to the middle of the store. On Monday 11/19/23 the poor pharmacist was there by himself. God bless him as he tried to manage it by himself. I'm in school, I have a busy job, I care for a sick family member. I don't have time to wait that long for prescription Pickup. Then finally, husband went yesterday and they are out of a medication that I've been trying to pick up for weeks. The original Rx was returned to stock and now no supply. Wow! This is a failure to provide medical care at its highest level. Prescriptions. It's what you do. Not well I'm afraid.
Desired outcome: I'll be taking my business elsewhere I'm afraid. How do I trust your organization at this point?
Customer service is crap.
CVS Pharmacy

4101 C US Highway 77, Corpus Christi, TX 78410

[protected]

The worst customer service: First of all, they never call to let me know when my prescriptions are ready, so I have to call every single time I get a script filled. I was hung up on by the girl working in the pharmacy when I told her I do not use txt. I called again and supposedly, the system is down, so they can't give me my insulin. I am not sure that they did not give my insulin to someone else, which I have been waiting for since Nov 17th. I called again and I got upset with the girl working there and she said you don't have to yell, and I said I need the insulin. she hung up on me again. I will never fill prescriptions at CVS again.
Claimed loss: still no NovoLog insulin as of today
Desired outcome: I need my insulin; Hello? diabetics can't do without insulin. I will get my scripts elsewhere from now on
Online order
I placed an order online to be delivered to my home. I got a notice via email that it was delivered. When I got home I seen an envelope between my door with the bottom ripped out and no product inside. I tried to co tact CVS at the 800 number and the call kept failing as invalid. No email address is provided to contact them. It wasn't an expensive product however I do t like being charged for something I did not receive. I contacted UPS and was told I have to wait for a driver to come and inspect the package and product but I don't have a product.
Desired outcome: I want my product or a refund
This review was chosen algorithmically as the most valued customer feedback.
It is impossible to get prescription's on time. You know it because you don't care about us. I have been waiting 6 days one excuse after another. This is just about every other month. I hope you get a CEO that cares about their customers. Worst pharmacy I have ever been to since Larry Merlo. 21,000,000.00 for this service? Could explain but no room
Read full review of CVS
Cvs bowman st lebanon pa
Hello , my name is jim lemboin lebanon p.A. My complaint about this cvs is this always late with perscriptions i needed a perscription for a colonoscopy they told me i would have to wait a few minutes so i sat down and after 15 minutes they still did not call me i went up to the attendant and they said they were out of it but i could go to another cvs and pick it up after this they told me their computer was down i have talked to three other customers there and they also were dissatisfied. Now i have a petition starting with people with the same problem therefor i will be collecting names from this location and sending out to headquaters in care of jonathan roberts. Thanks jim lembo
This review was chosen algorithmically as the most valued customer feedback.
CVS PCH Redondo Beach11/19/23 went to self check out and it would not take my coupon got help from a guy he got the coupon to work went to check out and it froze. Did not tale my Medcare card. Guy came back and could not fix. Had to wait for senior employee or manager don't know. She voided transaction and said to go to check out five to check out she...
Read full review of CVS
Rude customer service
Today is November 19th 2023 at 1 PM. Today I was on my way home from church and had to stop at CVS in months before a prescription for my granddaughter. And I went inside and witnessed this woman at the drive through yelling at this man that apparently had just left the hospital and told him that his script wasn't ready yet, and the man said. What am I to do I live in the port which is probably about 40 miles away from where they were. And the woman said I don't know what to tell you to do. And she shut the door use Lord's name in vain and started swearing and said. I don't care what you do. Go to wises and sent in the parking lot. I think this was terrible and it's very bad to hear someone teeth. Treating an elderly customer in this manner. This was muncy pa. The woman was on heavy side with curly hair
This review was chosen algorithmically as the most valued customer feedback.
I have been applying to the careers website 3 times all year of 2023. I live next to the cvs that also wants to hire me. The website has decided I have a disability which I do not have. I have excellent experience in this exact type of job. No one at cvs can hire me because of the websites faulty system. I have over 30 years of customer service in this exact field...
Read full review of CVS
Pharmacy
This is just a general complaint about the CVS pharmacy on Lakeview Ave in lowell, ma. I don't know if all the pharmacies are the same because I only deal with this one. But the pharmacy closer for lunch is ridiculous. $I don't know why there has to be a complete pharmacy shutdown. Why can't there be a split shift. Where half go to lunch and when they come back the other half goes. You can't expect the general public to remember the time the pharmacy is closed. Your doing your errands and you have to go to the pharmacy to pick some medication. You get there and you find out the pharmacy is closed and you'll have to wait or come back. This happens quite often and is ridiculous. Things that are very important cannot completely close. You need a skeleton shift or whatever to keep it open until the day shift is over. Please change this policy and make it practical for the general practice. Thank you
Collect Your Trust Badge
Be recognized for outstanding customer service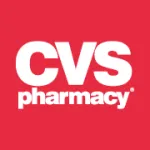 CVS

contacts
We are here to help
19 years' experience in successful complaint resolution
Each complaint is handled individually by highly qualified experts
Honest and unbiased reviews
Last but not least, all our services are absolutely free